Toward Dease Lake
Leaving the Jade Store we continue climbing. Great road, and I have my jacket on full now.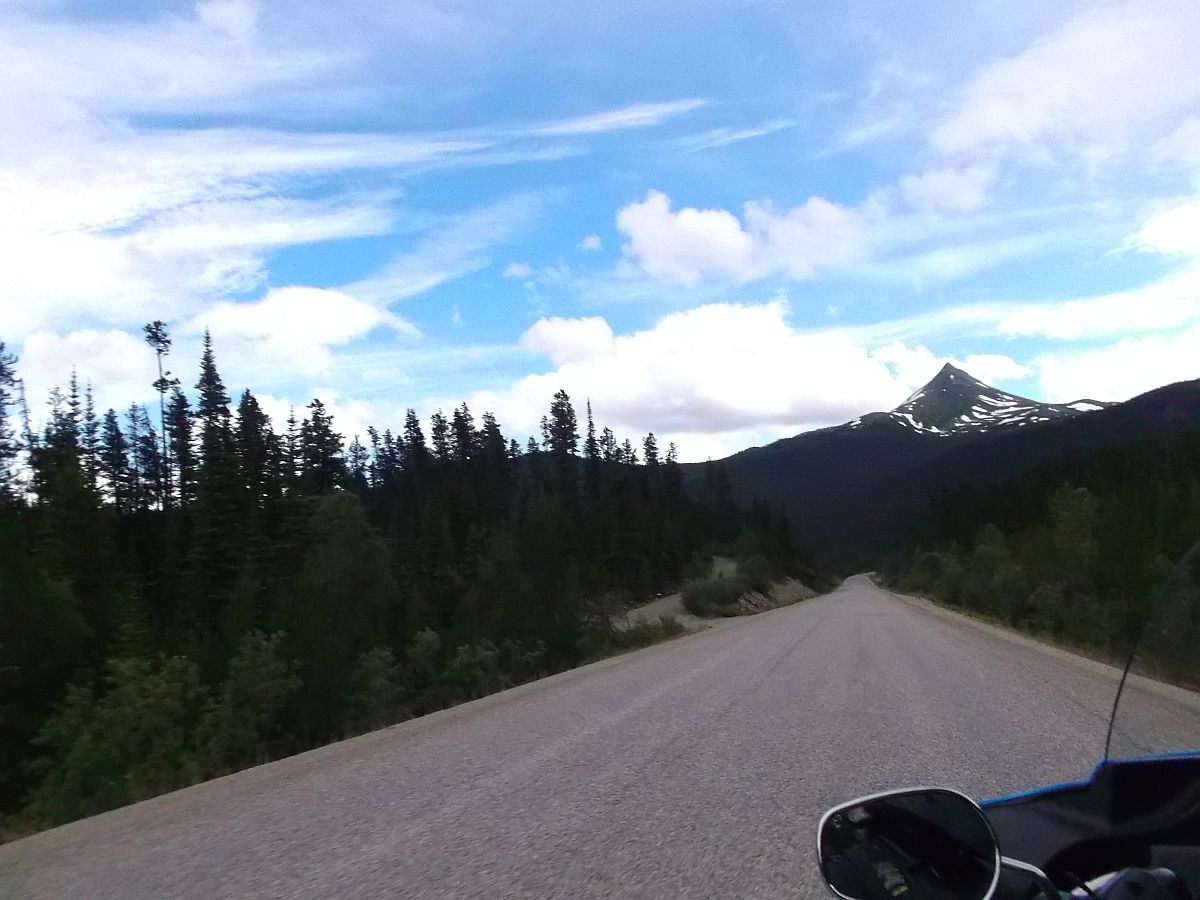 Looks like some more rain ahead. But it's not rain. It's snow and sleet. But it is melting as soon as it hits the road. Mary put the camera away, more to keep her hands warm than anything else. She can't operate it with her heavy gloves on, and it is cold!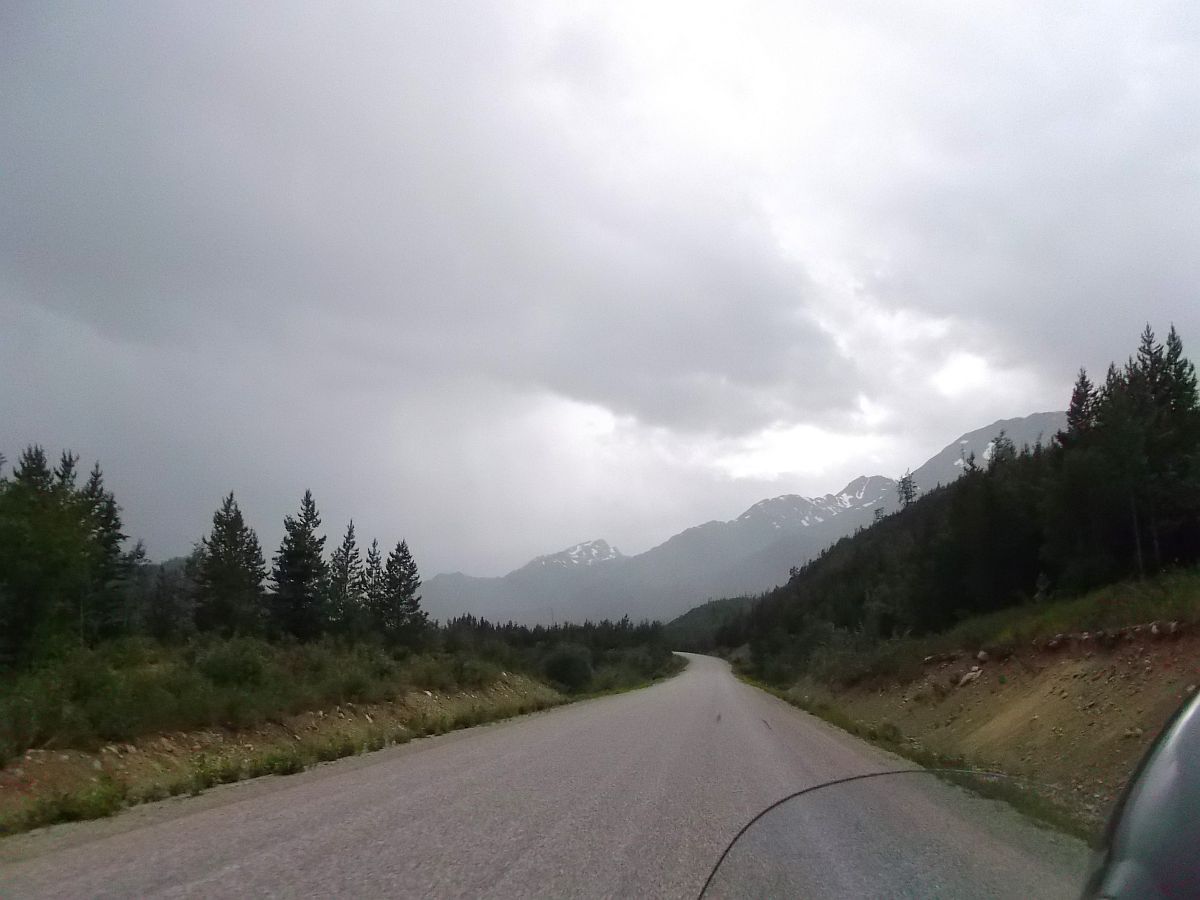 We start coming down the other side of the pass. Not as cold. We see the north end of Dease Lake.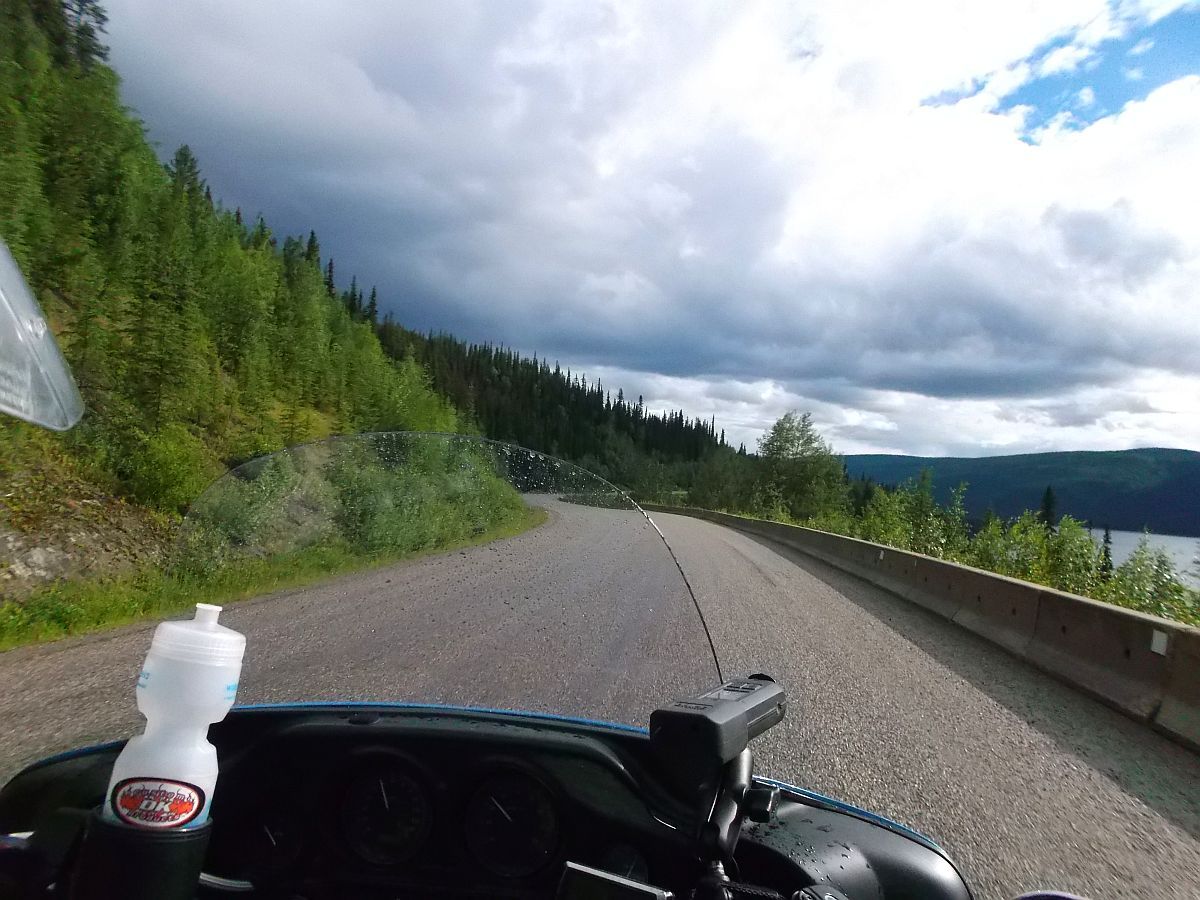 Stopping for a bite to eat next to the lake.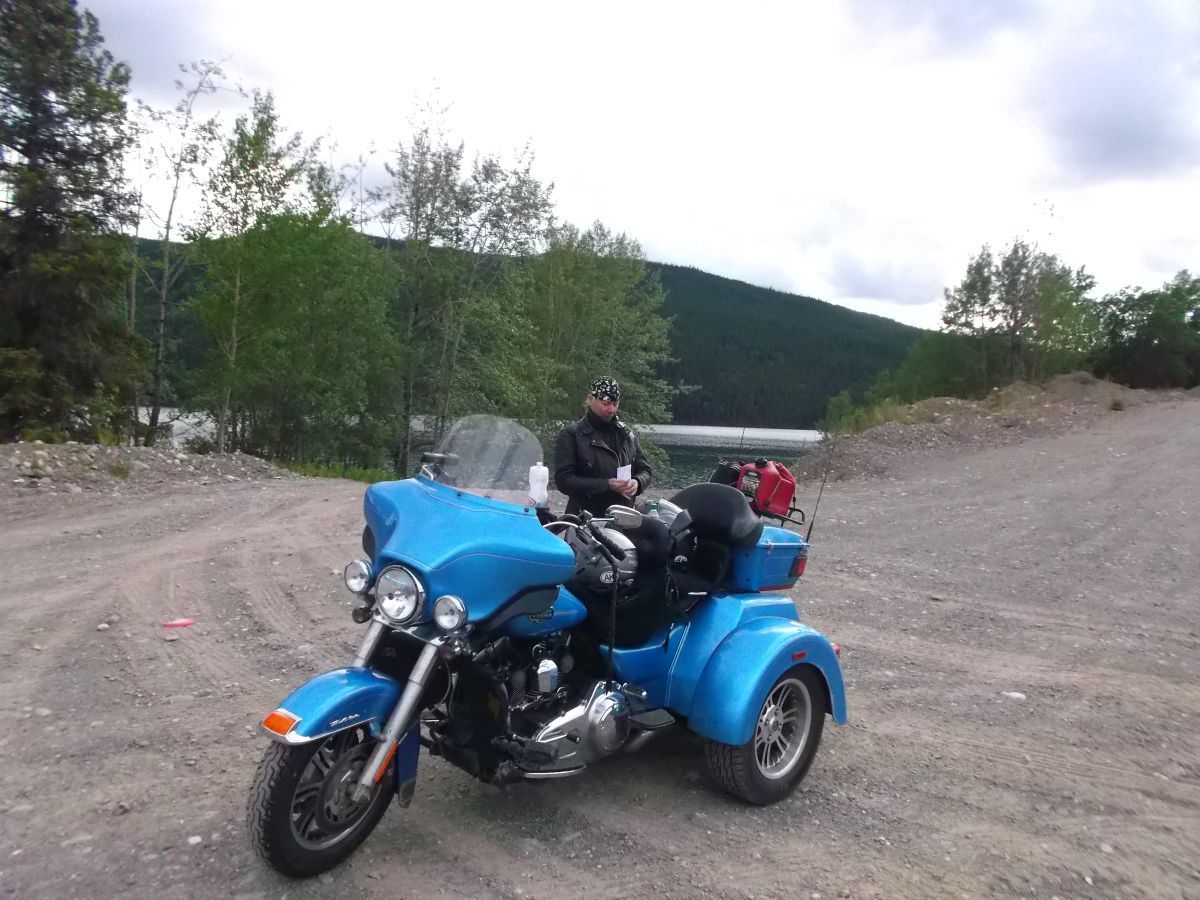 Some of the road had disappeared...they replaced it with gravel.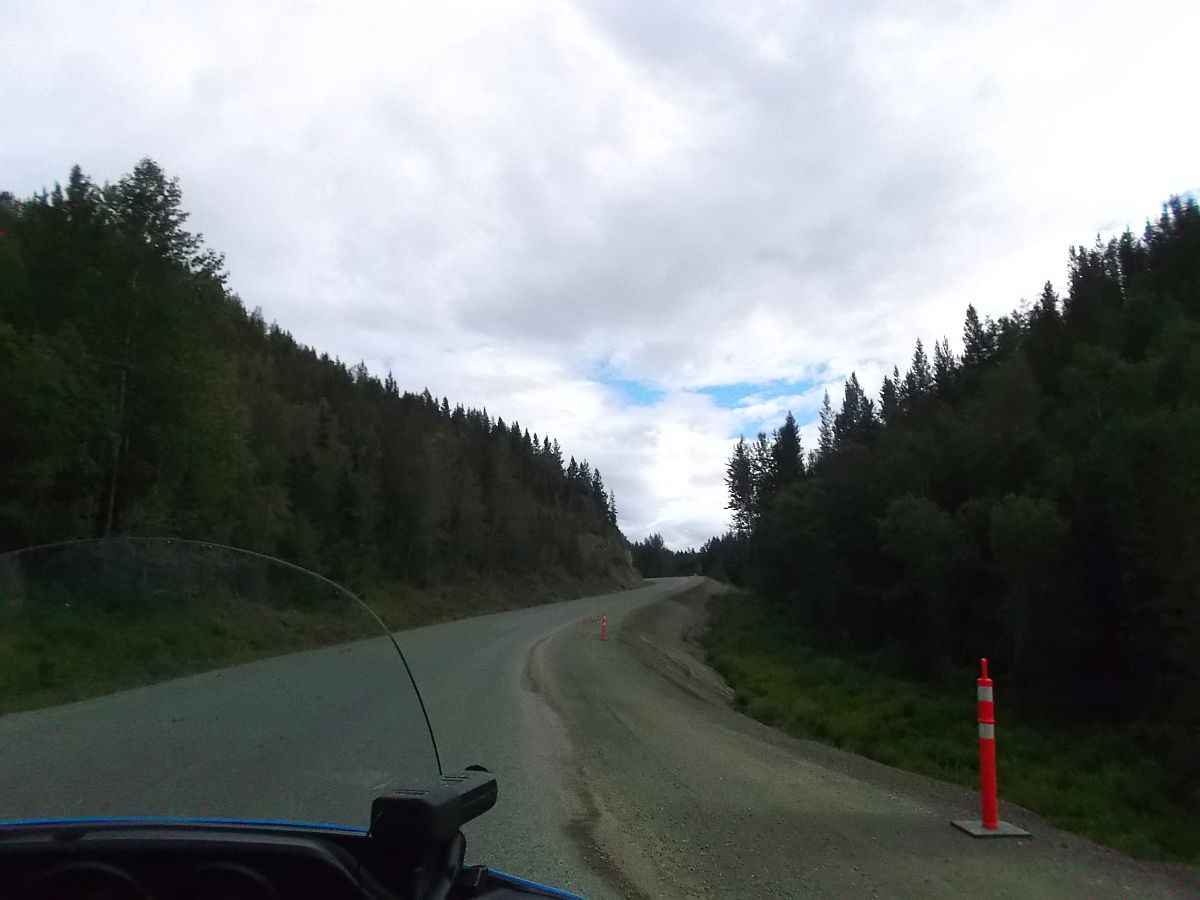 Very happy Mary made reservations here. We saw a dozen people try and get a room...everywhere is full. We offered to share with a few folks, but decided to make use of their camping gear.


(This is a partial report for the day, will finish it up tomorrow)

Leaving out of Dease Lake on the Cassiar to Stewart.




Right off the bat we hit some road work.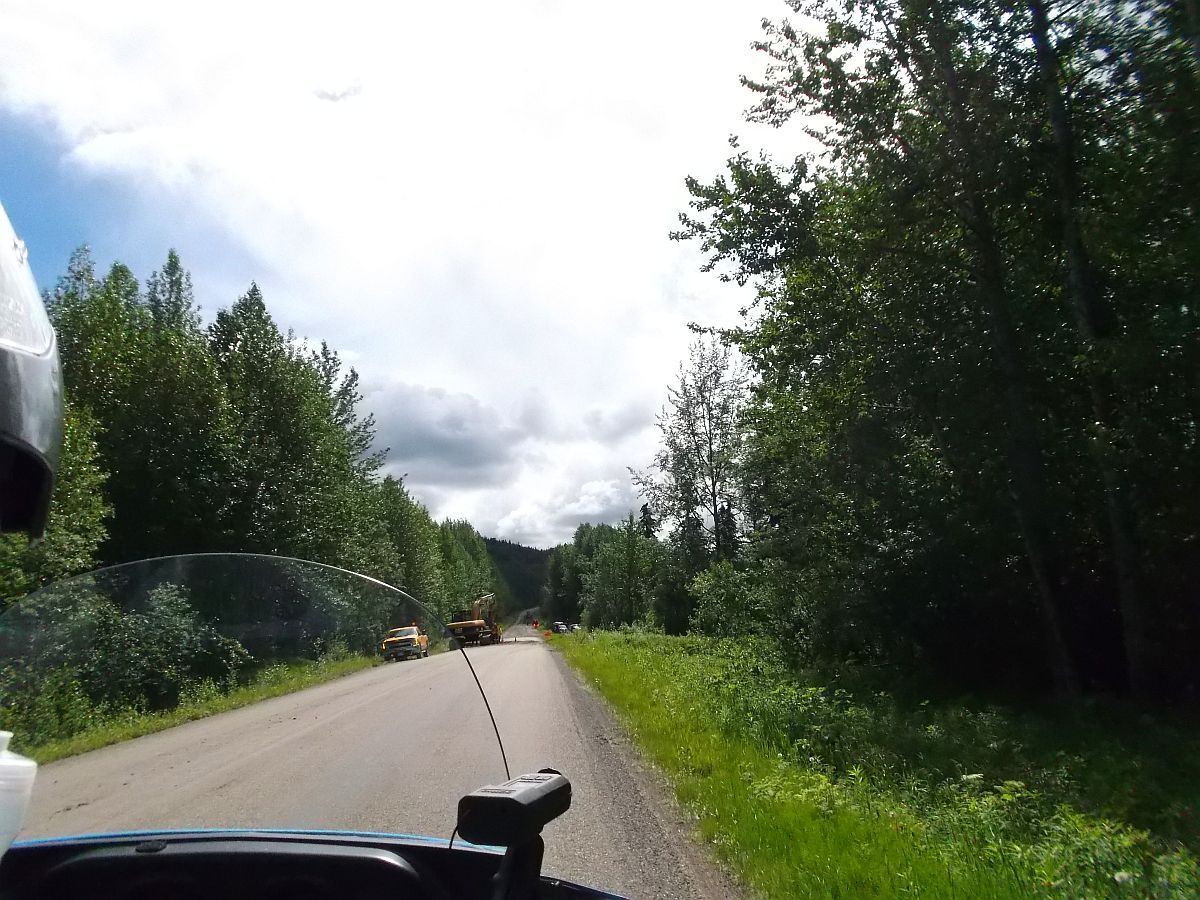 A little bit of this...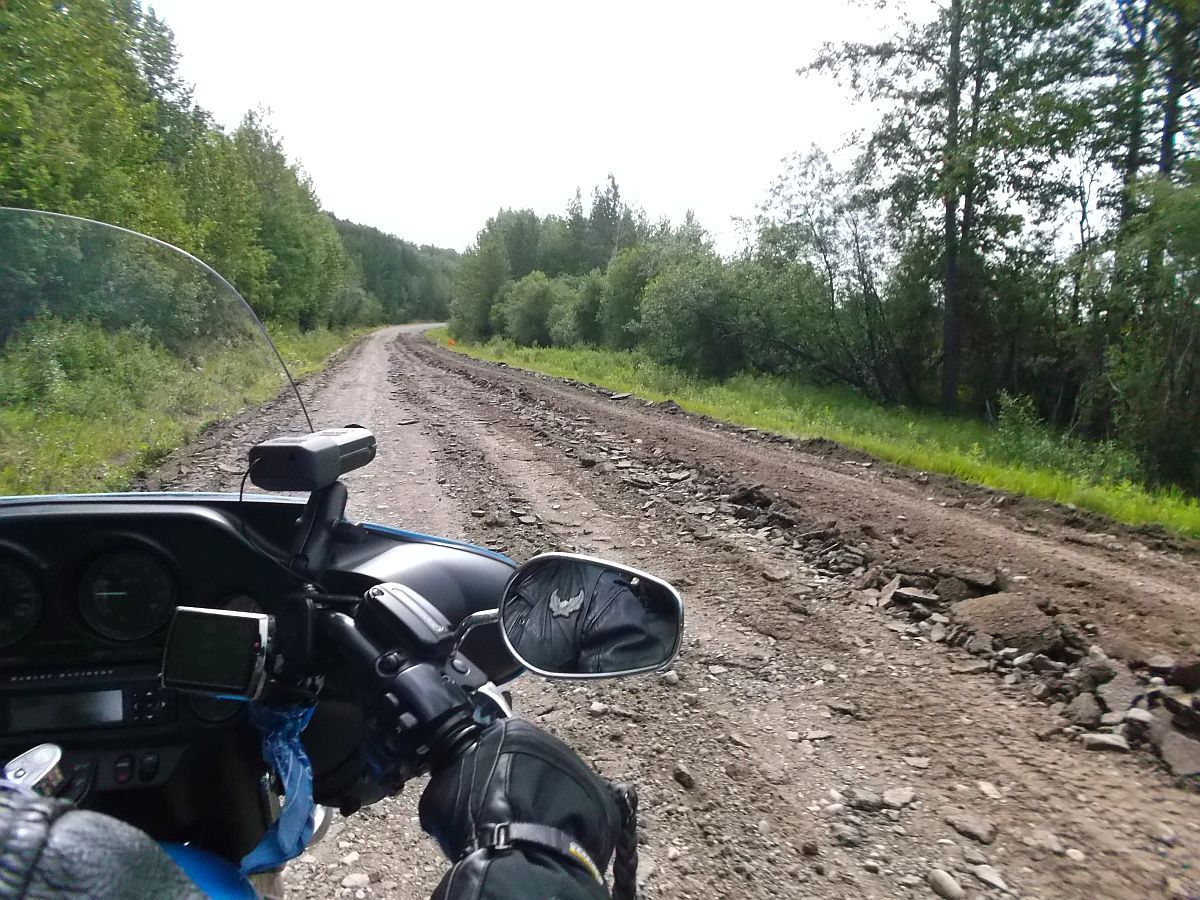 A few km's of this.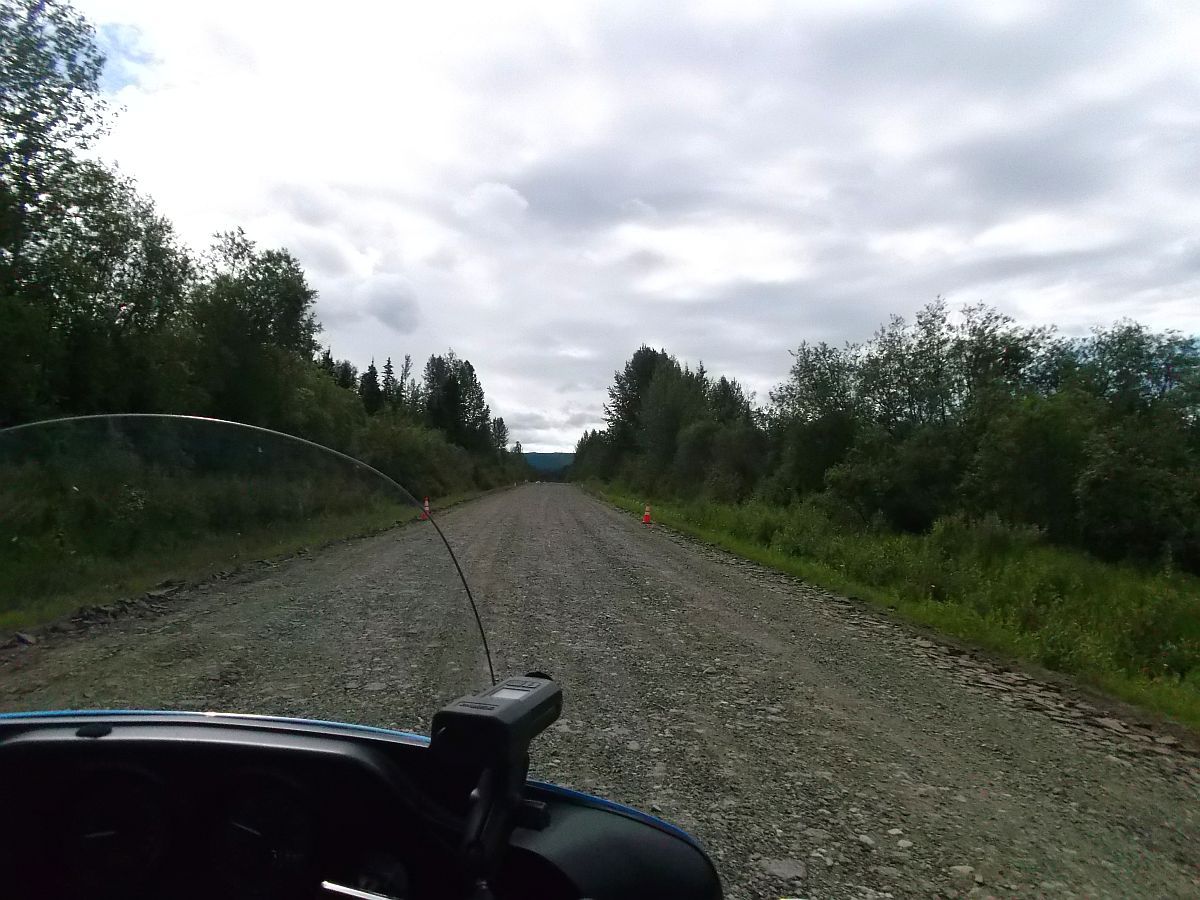 A bunch of this...another great day to be riding!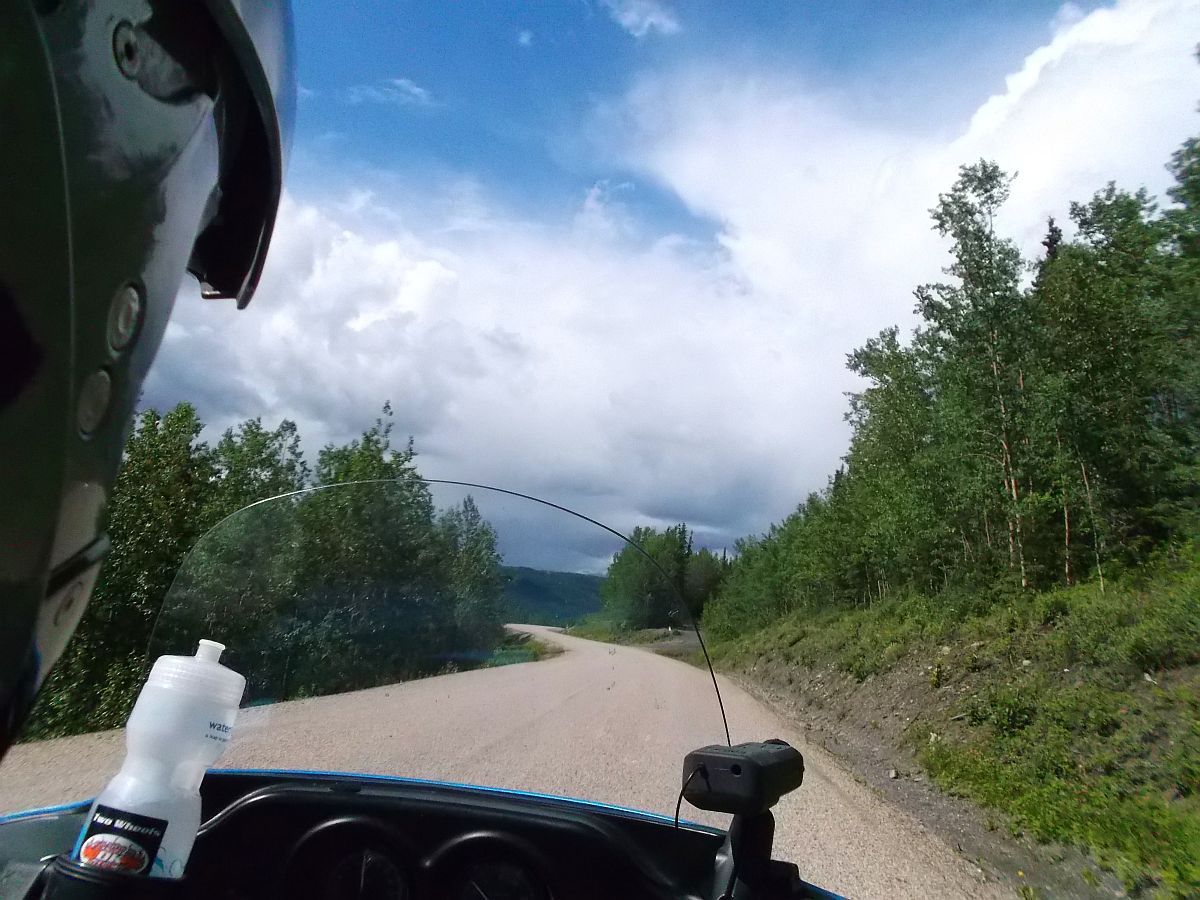 Then we hit this...it was way too tempting, I was drifting thru the corner as Mary took this pic.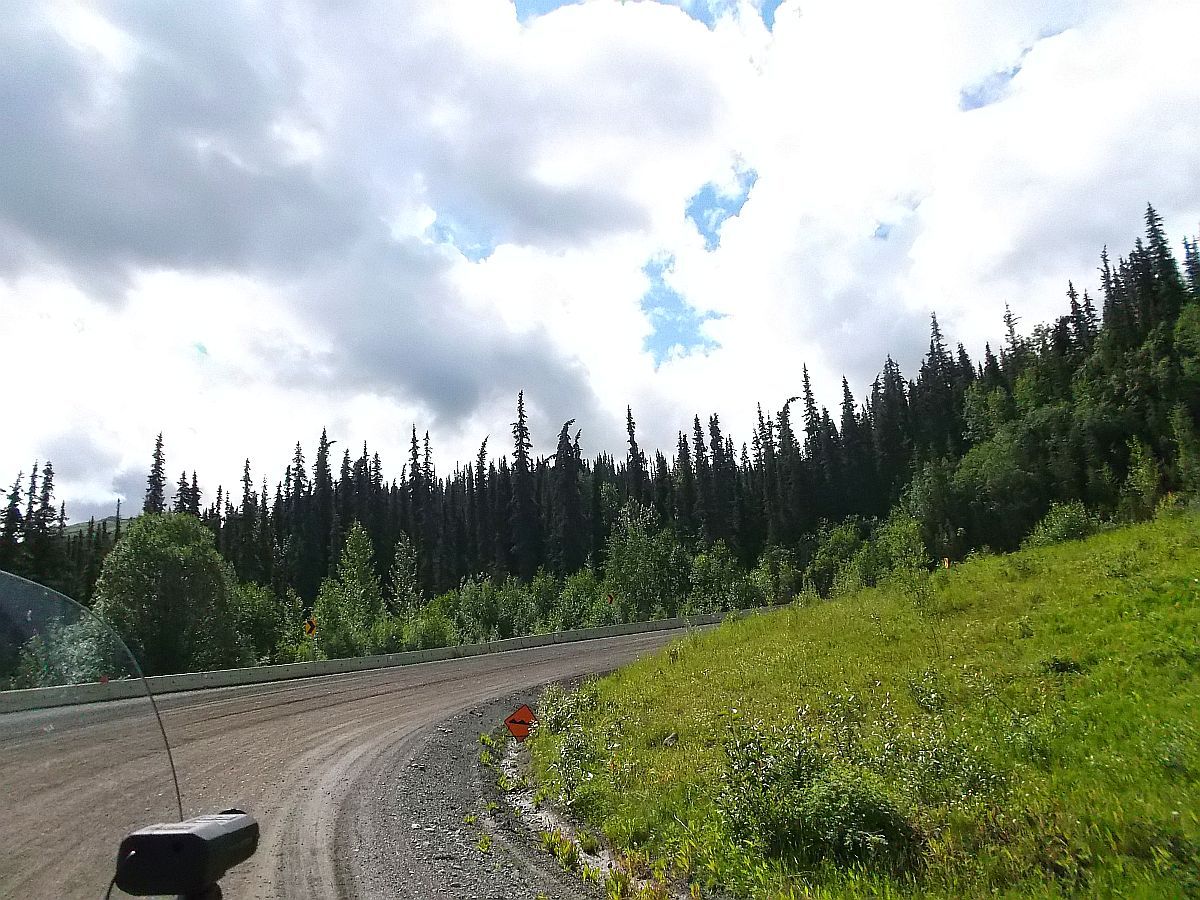 This will be a really fun S when it is paved!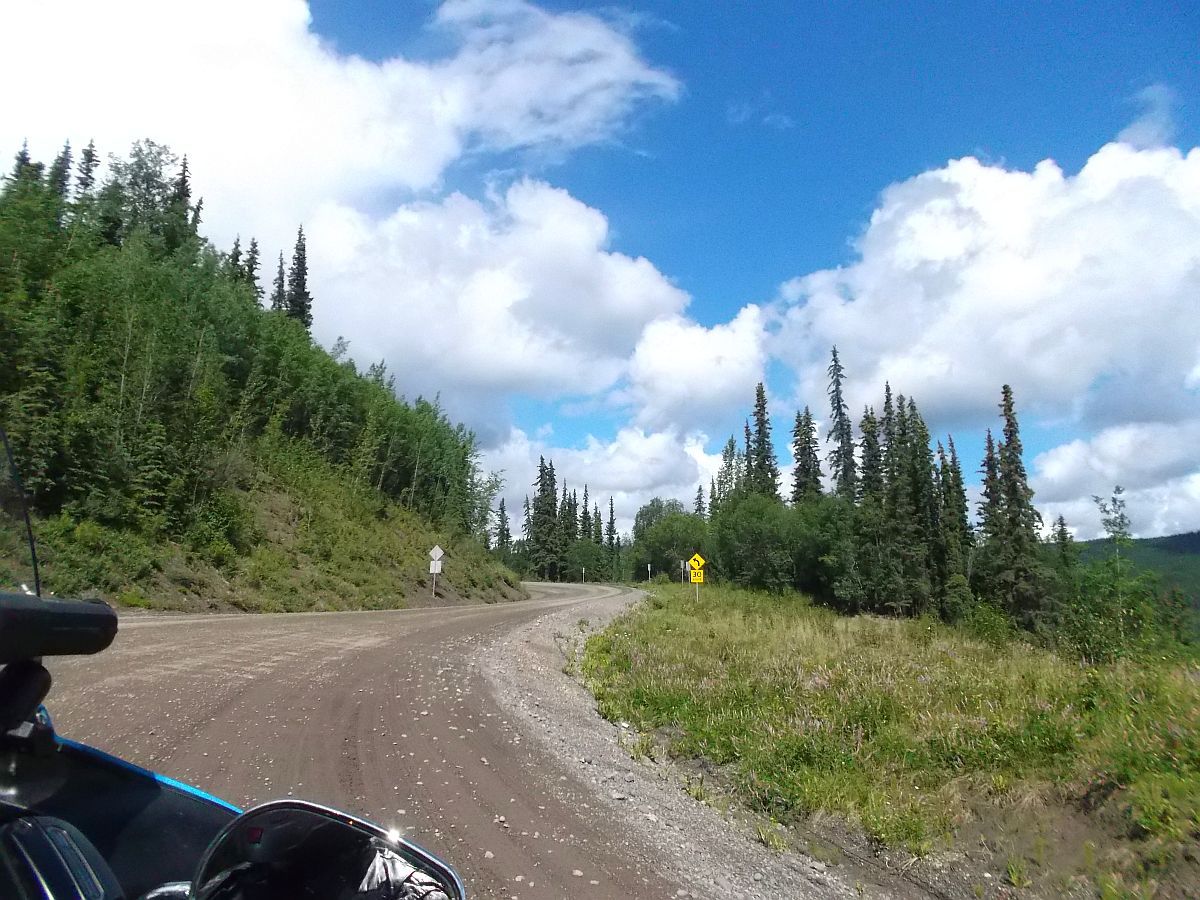 A lake along the way. Amazing country!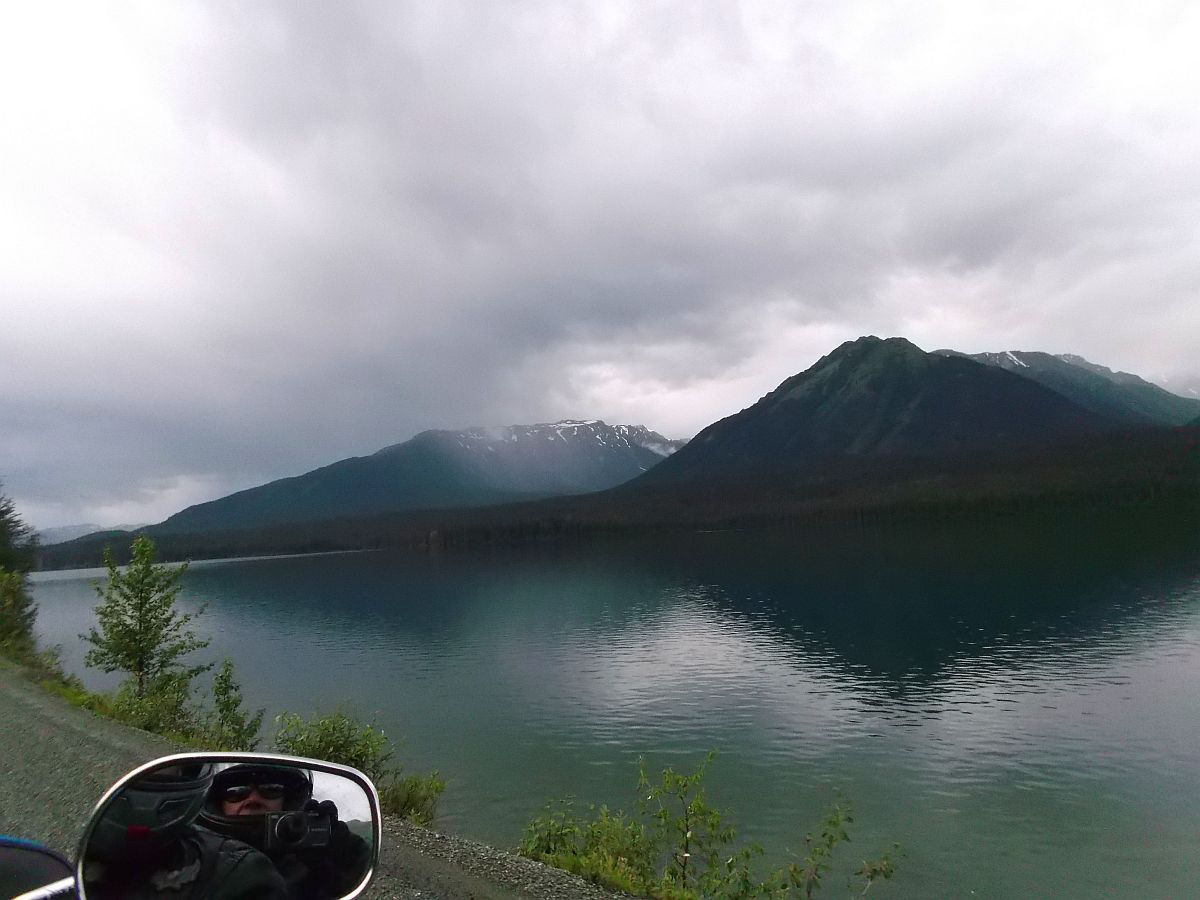 We had a bit of rain off and on for about an hour, nothing much, but it kept the dust down!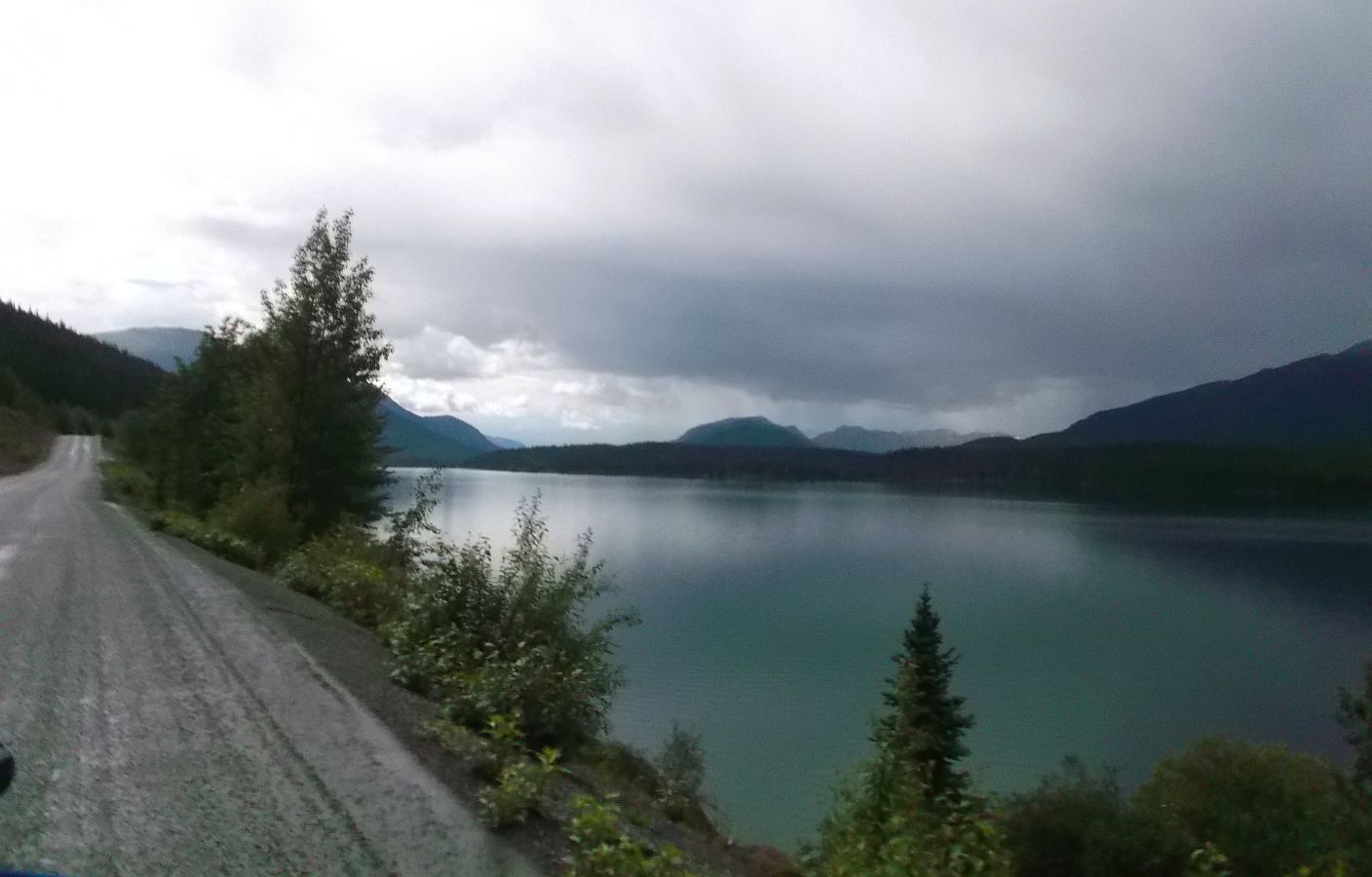 Some of the road had disappeared, so they cutting into the hill a bit for some more.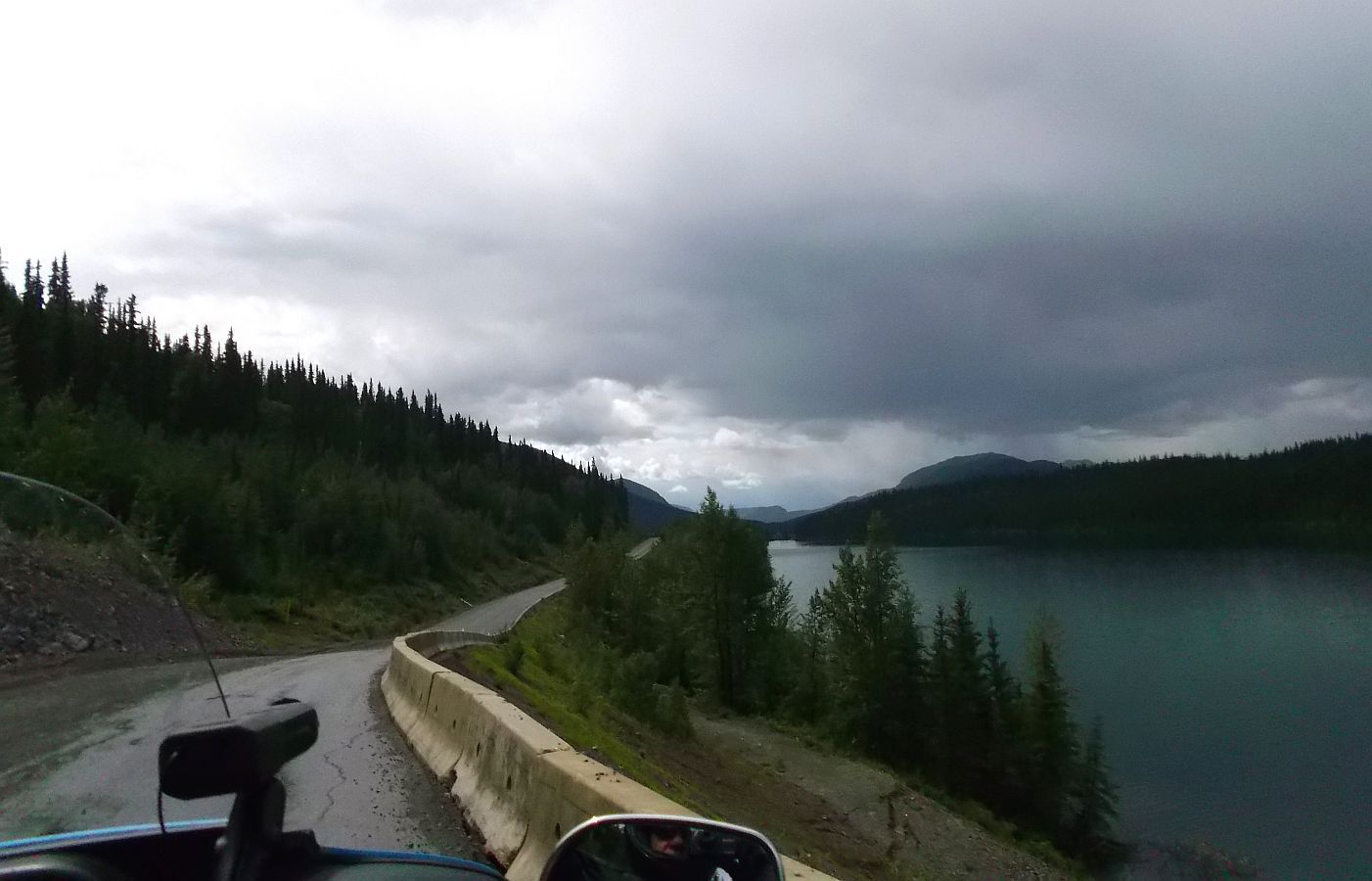 Ride report to Stewart to be continued tomorrow.