Toward Fairbanks
n
Here Evangaline and myself stand still for Mary in Tok, getting ready to head toward Fairbanks.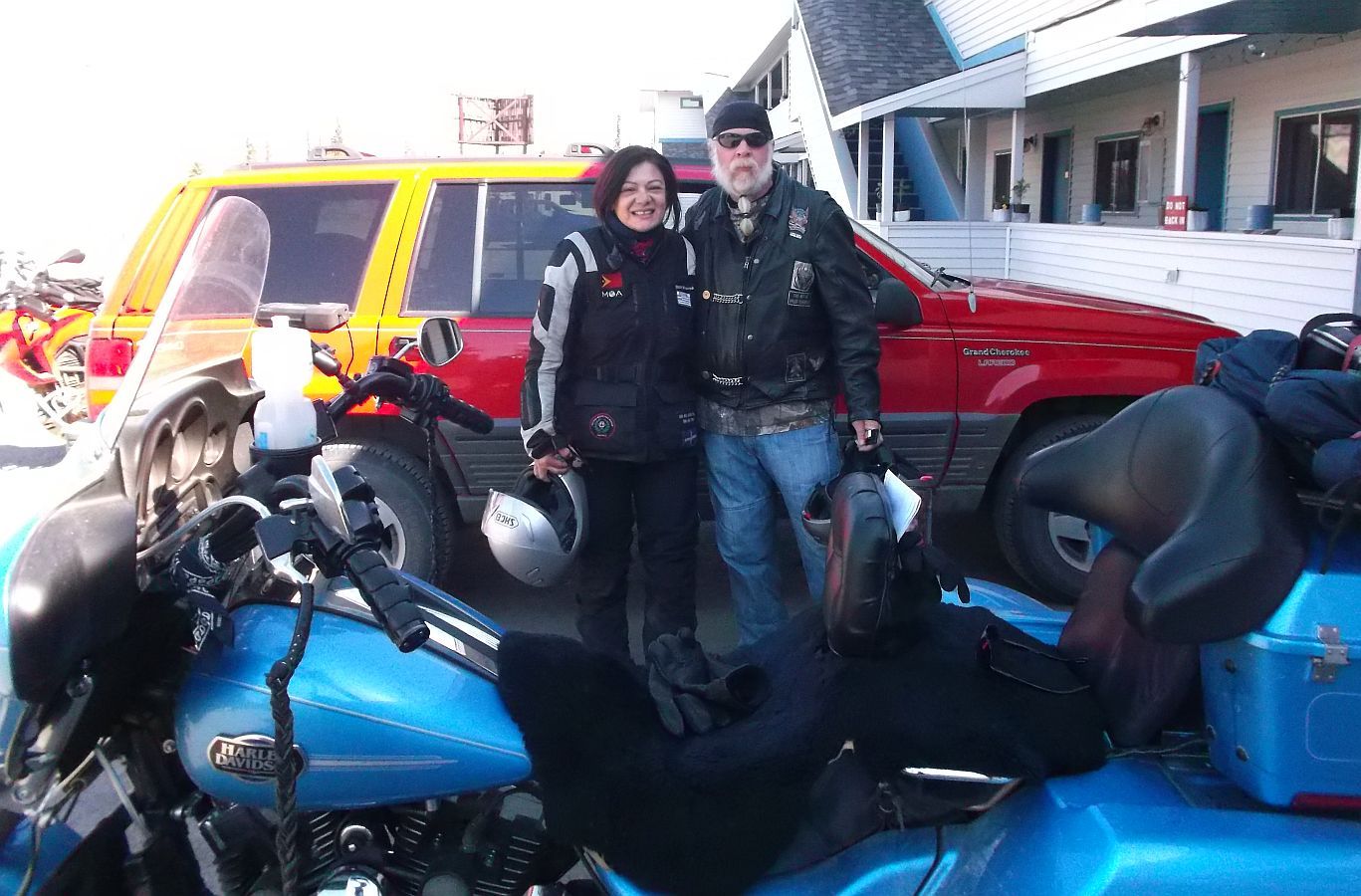 Off to Fairbanks!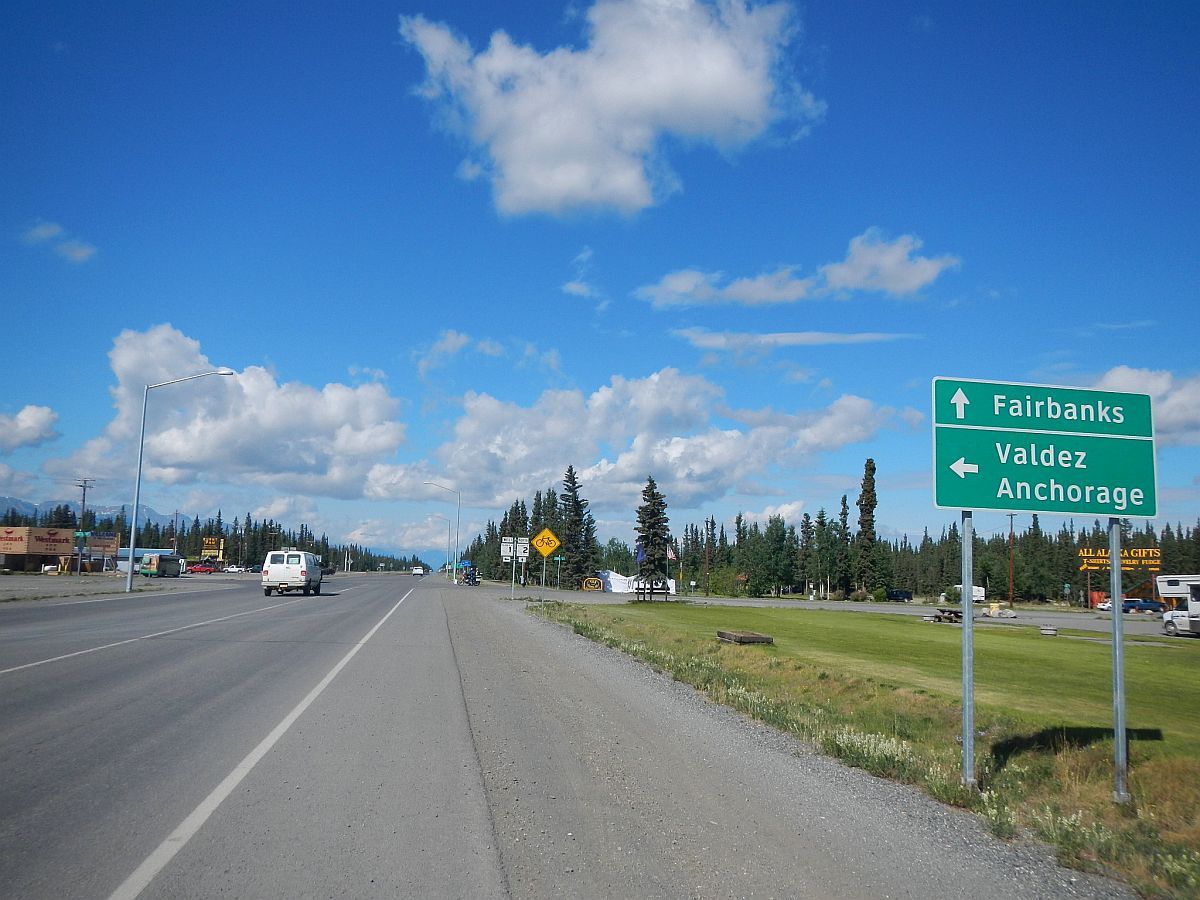 Beautiful day!





Evangaline is riding a nice sound BMW, it has aftermarket 2-1 pipes with the core baffle removed. It gets up and moves!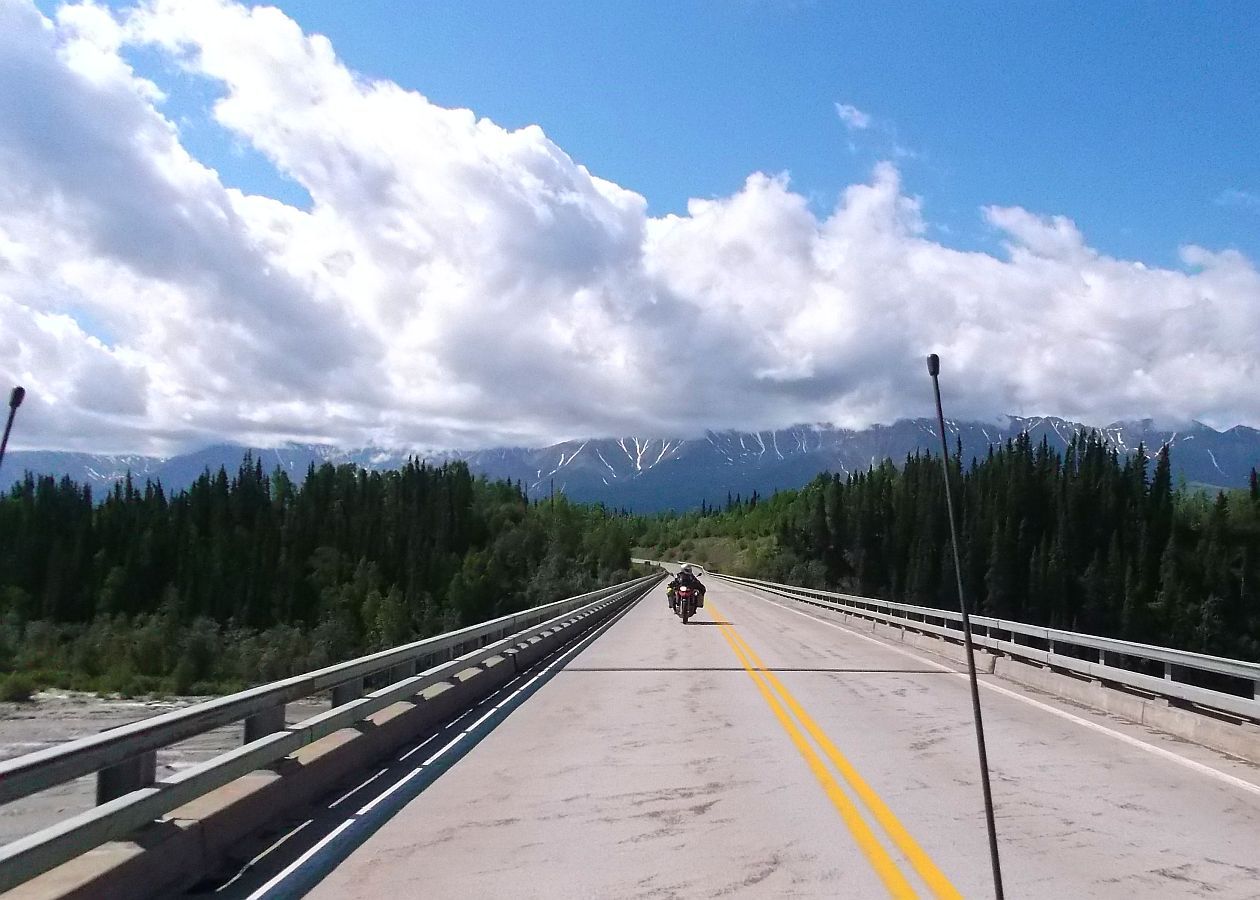 Went just a few miles before the all too familiar "loose gravel" sign.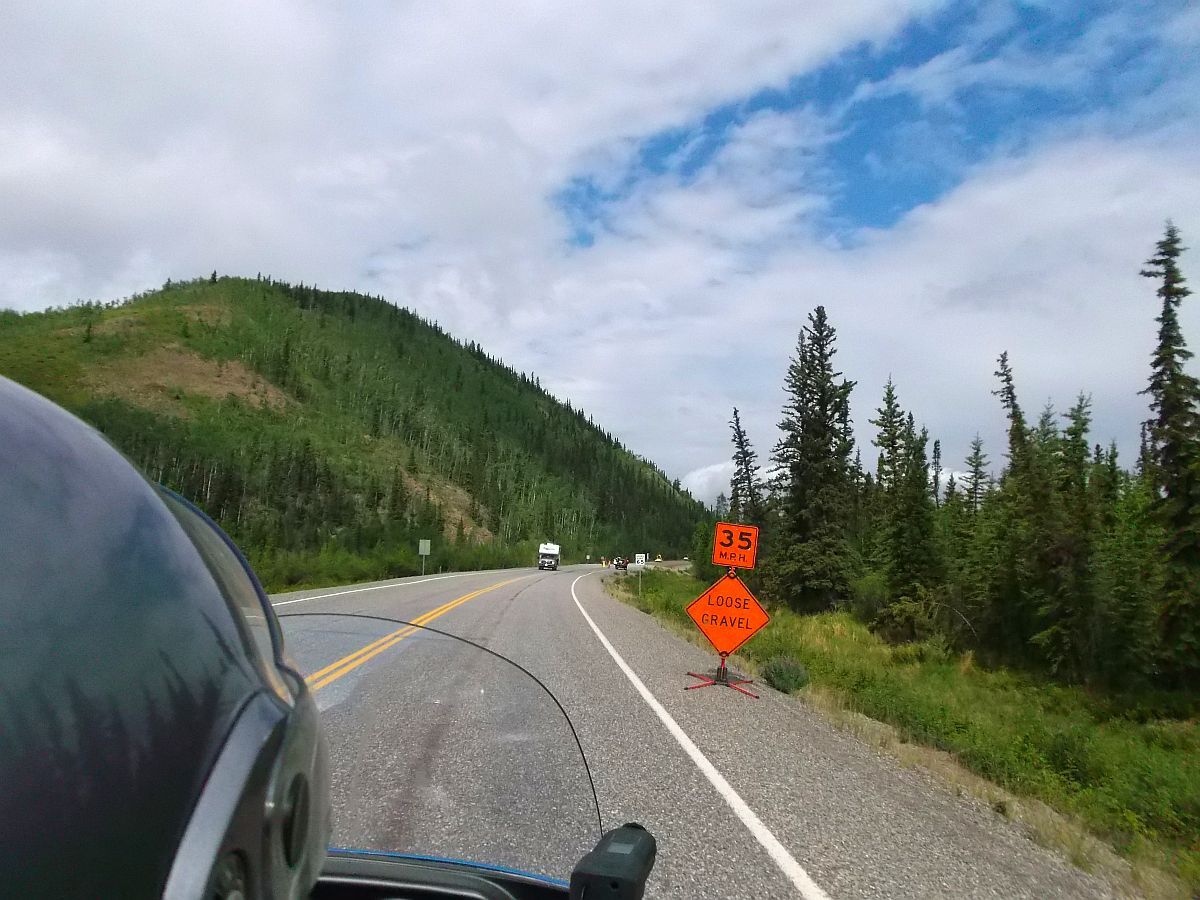 But this is the good kind! Smoother than most of the pavement.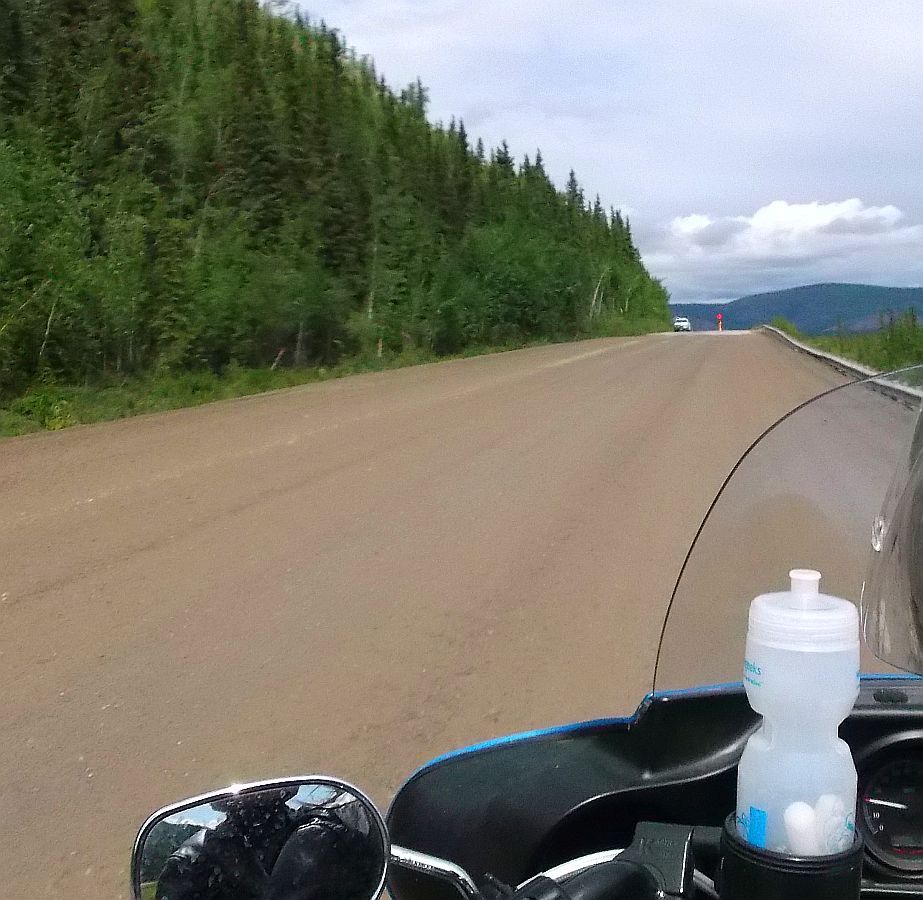 Back on the pavement. Alaska so far is rather dull compared to BC and parts of the Yukon. Pretty straight and flat, relatively speaking. But for the 7.2 million paid to Russia, still a deal!





First time we saw the Alaska pipeline running alongside the Alcan.





We got a bit of rain...not enough to stop for the rain suits...we are close and push on...it's not that cold, in the 70's.

I should qualify that...not that cold to me. Mary is wearing her chaps, Evangaline is wearing $500 pants that are waterproof and have armor, but breathe, so good in cold or hot weather. I'm wearing my kevlar jeans.




More in next post. Here's a bit of fun! Still raining a bit, but the TG holds the road well at speed, wet or dry.




Never knew there was an actual town called the North Pole.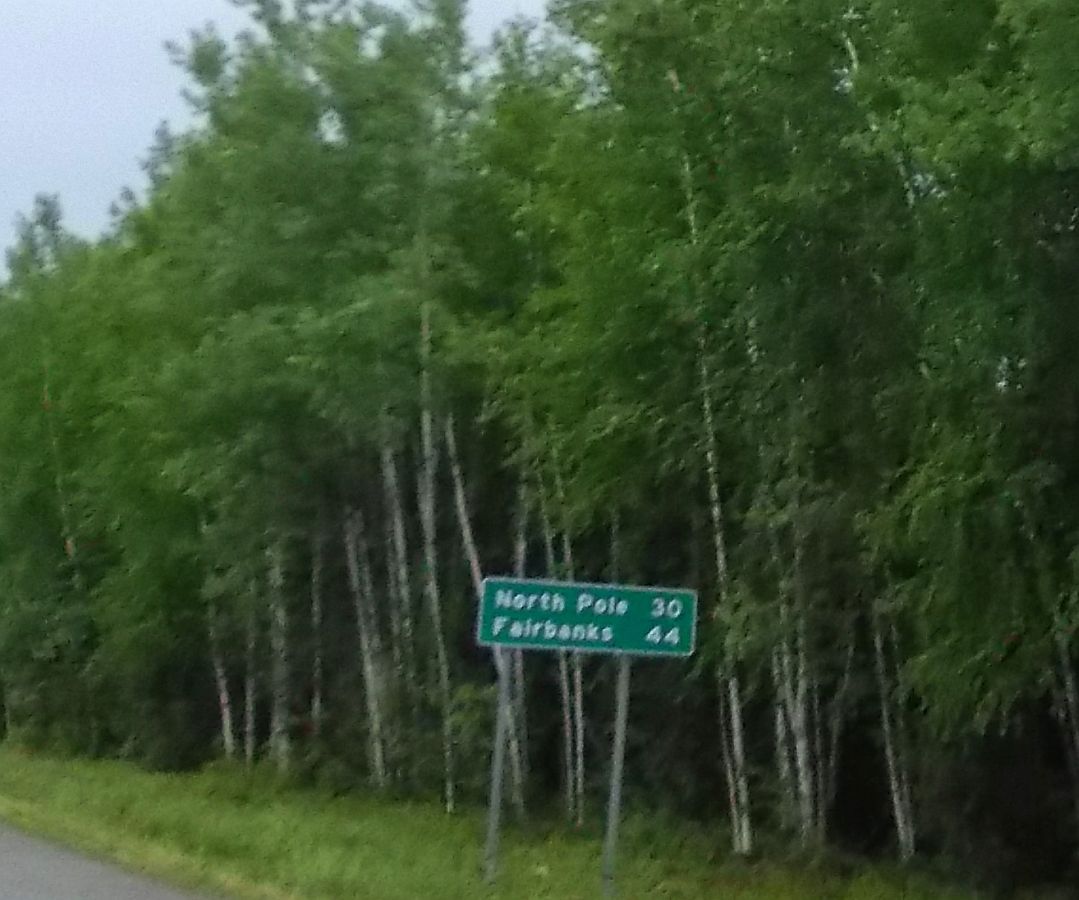 I forget why we stopped here, but when we did, even though it was raining, we were immediately surrounded by mosquito's. So a couple of pics with the North Pole sign and off we went.




In the pic above you can see that all I am running for an air cleaner is 4 layers of shirt material.

When I had called our shop a couple of days ago, I asked them to send a new backplate to me at the Harley Dealership in Fairbanks. So that is our first stop. Farthest North Outpost.

There is a Harley Dealer, Victory Dealer and BMW all under the same roof.




Evangaline on her dream BMW.




Then she went and sat on a Sporty Super-low and fell in love with it. When she gets back to Australia, she says she will be getting one.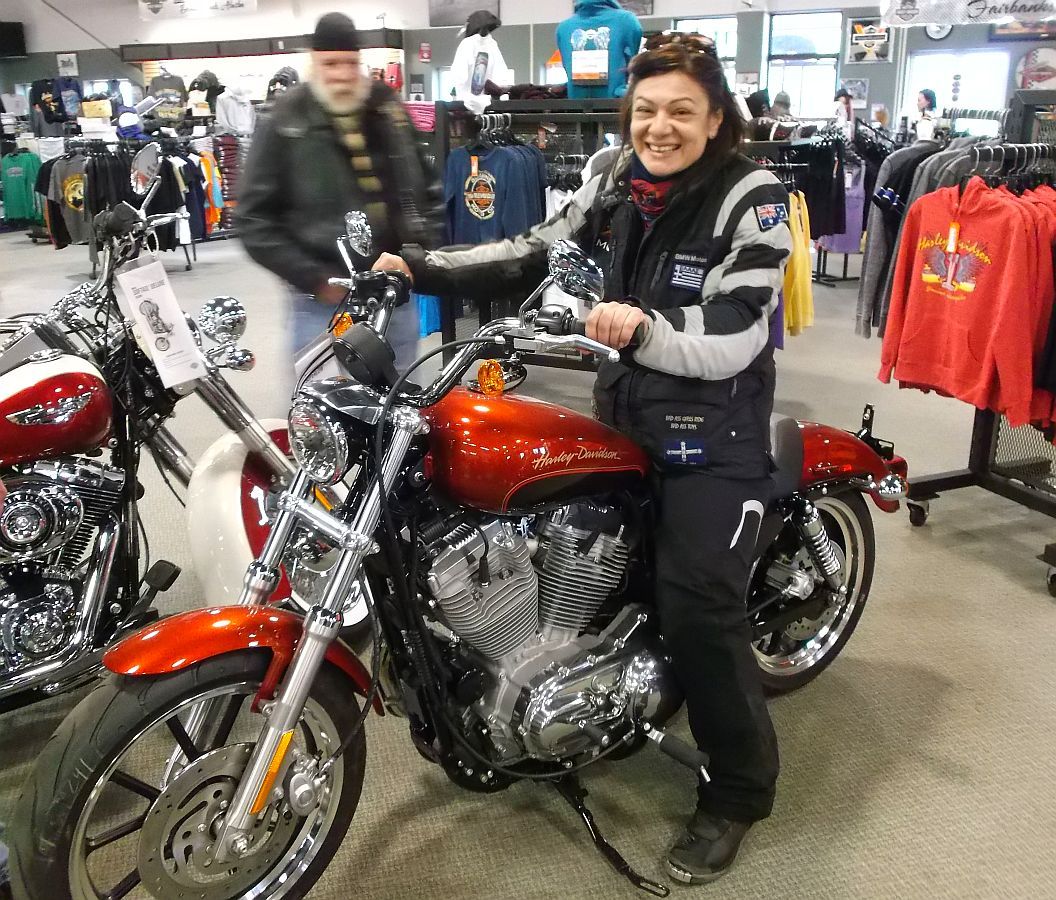 Here is a pic of the road to take to the Harley Dealer in Fairbanks. Yep, it's gravel! lol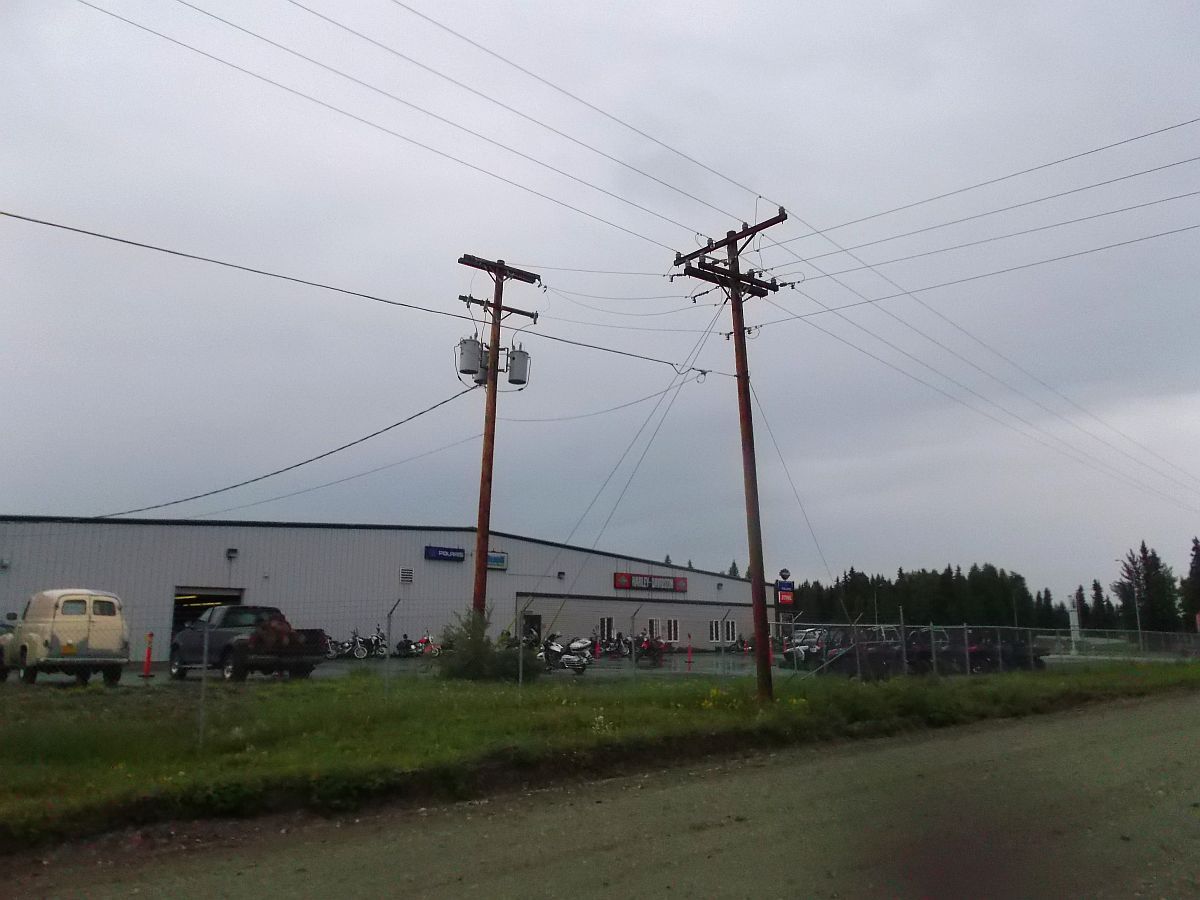 We did not get any pics, but after the Dealership we went and got checked in at a motel just down the road. They had a nice parking lot, so I went to the autoparts store and got some supplies.

Changed the oil in the parking lot at 11pm that night. No pics...the girls had taken a shower and did not want to get bit up by mosquito's or put any repellent on.

I knew it did not get dark up here during the summer, but to experience it is quite another thing. Still daylight at 2am.