Vancouver Island & Back Continued-
Back on the expressway. Of all the riding we have done on the mainland of Canada, the fastest speed limit we saw was 100 km per hour (62 mph). Here on the island expressway it was 110 km per hour.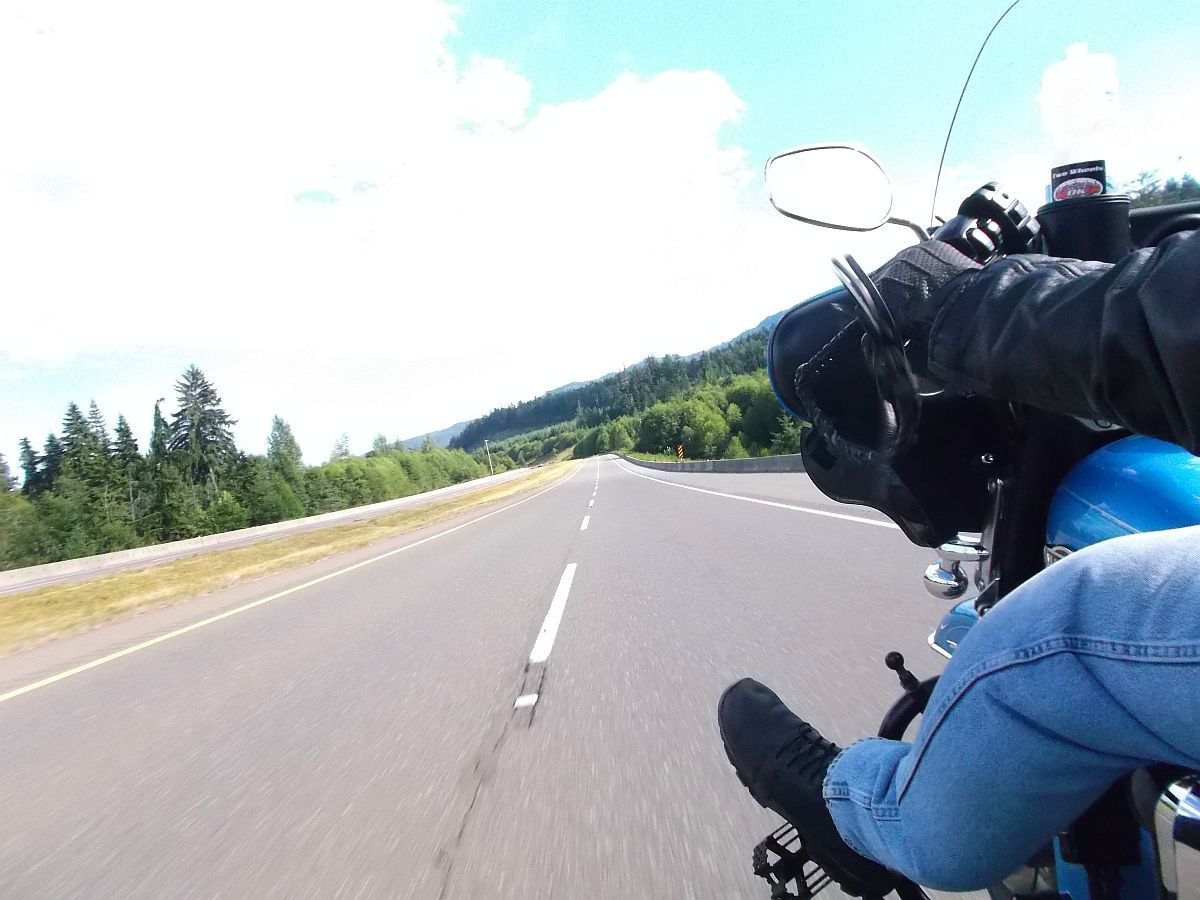 We had passed Qualicum Bay on the way up...on the way back we stopped off and looked around a bit.




Back on the expressway. Nicely restored old Chevy p/u. All thru Canada we have seen many older cars restored or hot-rodded.




Back at Nanaimo for another ferry ride back. I don't think Mary really cared where the ferry took us...just the ride over and back is what she wanted to do.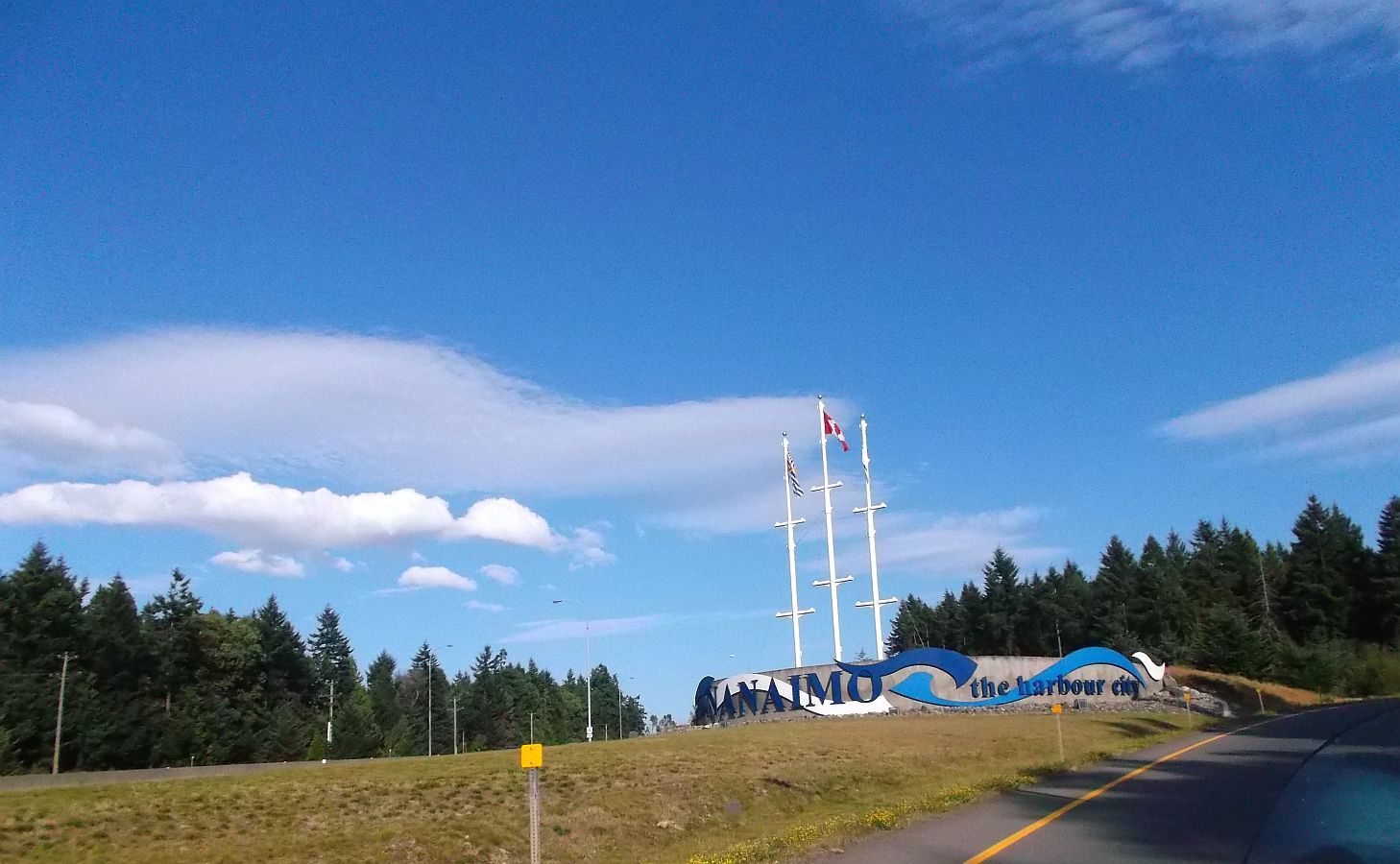 All the bikes took cuts again with their own lane...loading up.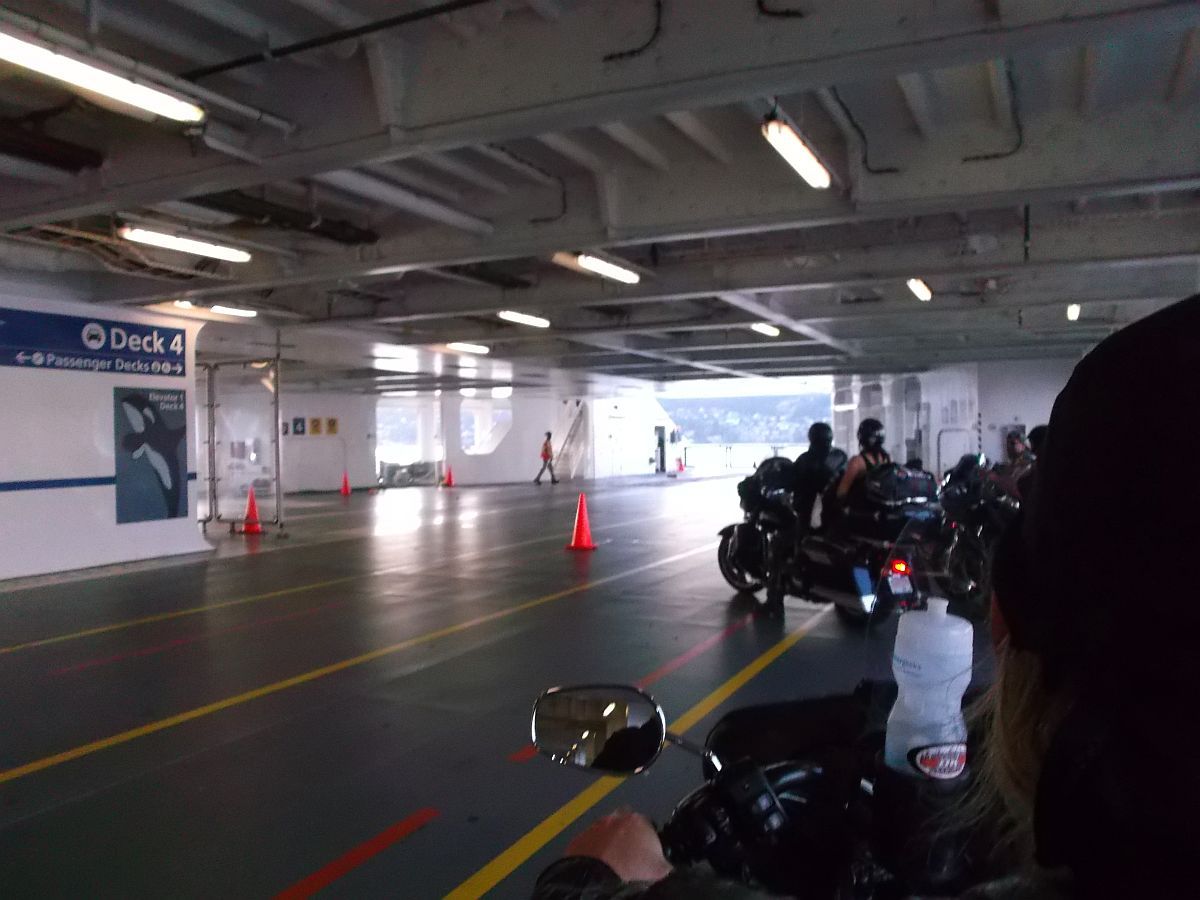 This ferry is MUCH LARGER than the one we rode over on.

To the right of the picture below you can see the smaller one we rode over on. This one is longer and has two more levels.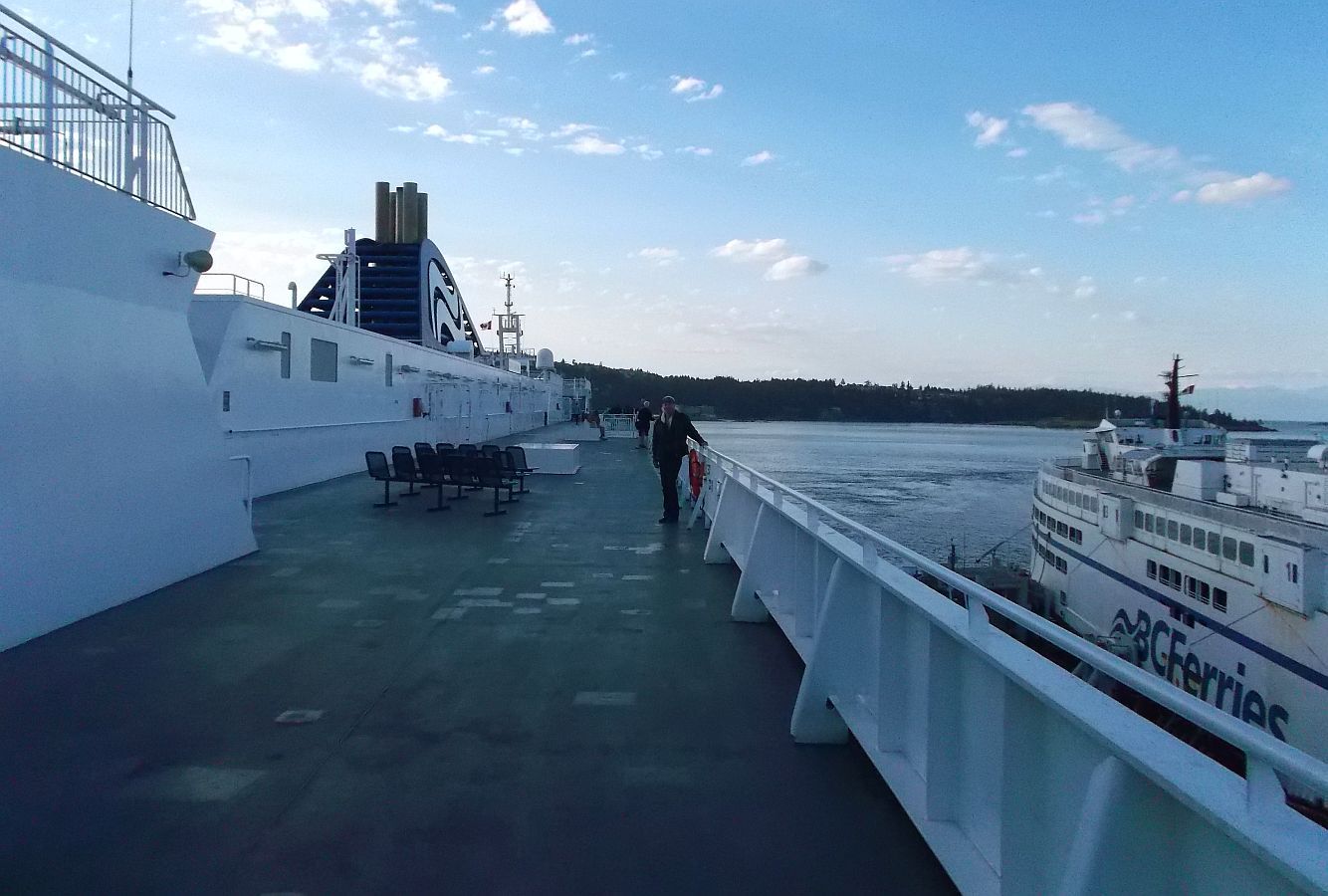 A panoramic of us leaving out of the bay.




This pic just show part of one of the four food courts on this monster ferry. Food was good too!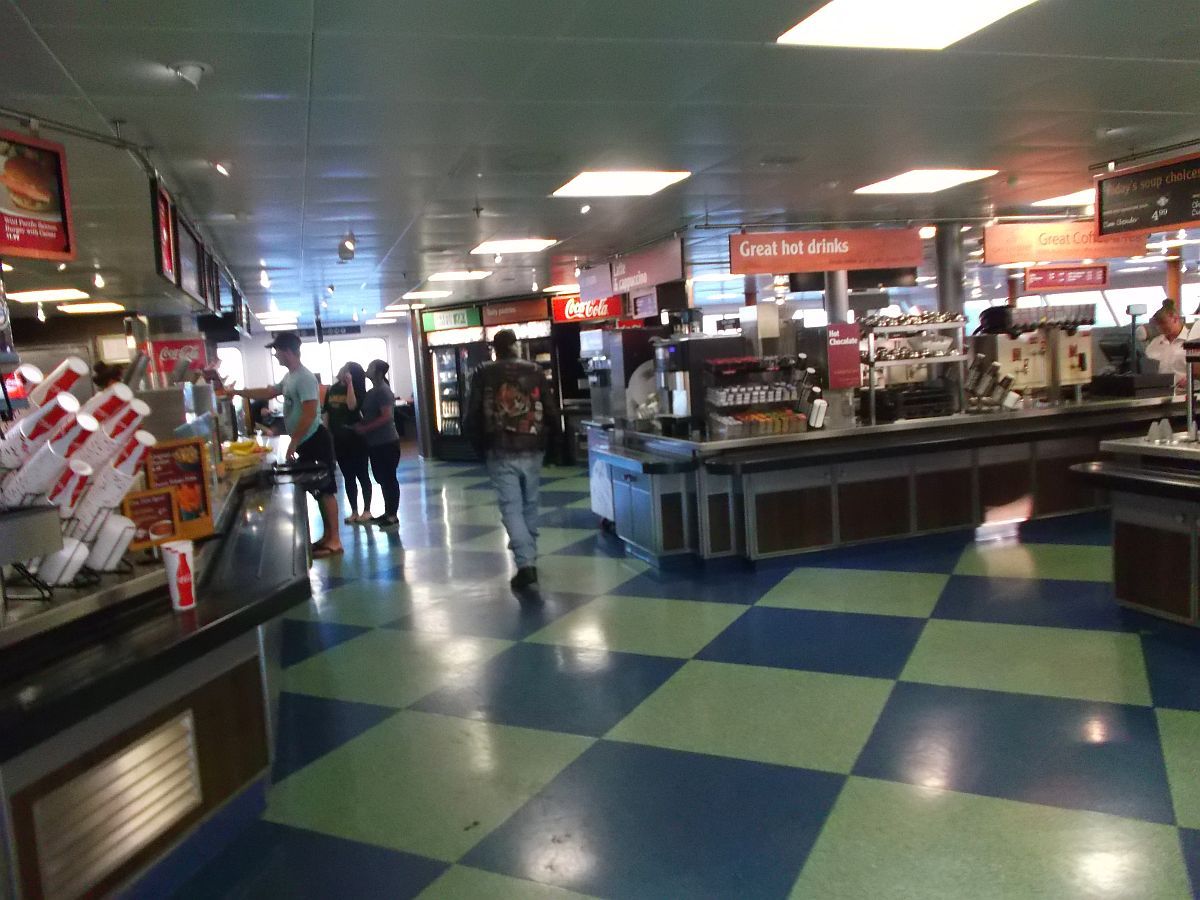 After dinner stroll on the deck.




Back inside.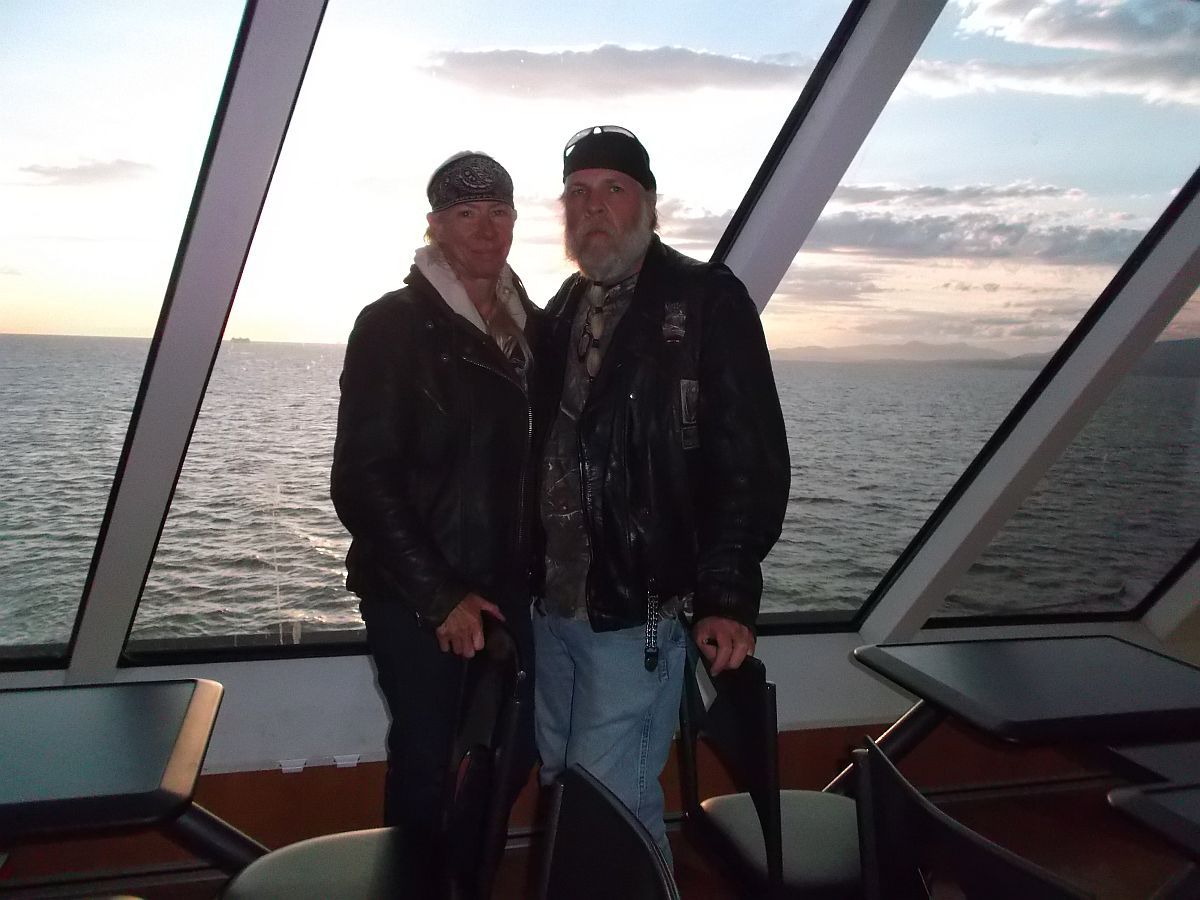 This is the Vancouver skyline. I believe that is Mt. Baker behind it. It was a stunning view, but no matter how many pics we took with the phone camera and the Fuji, we could not get a pic of it that came close to what it looked like in person.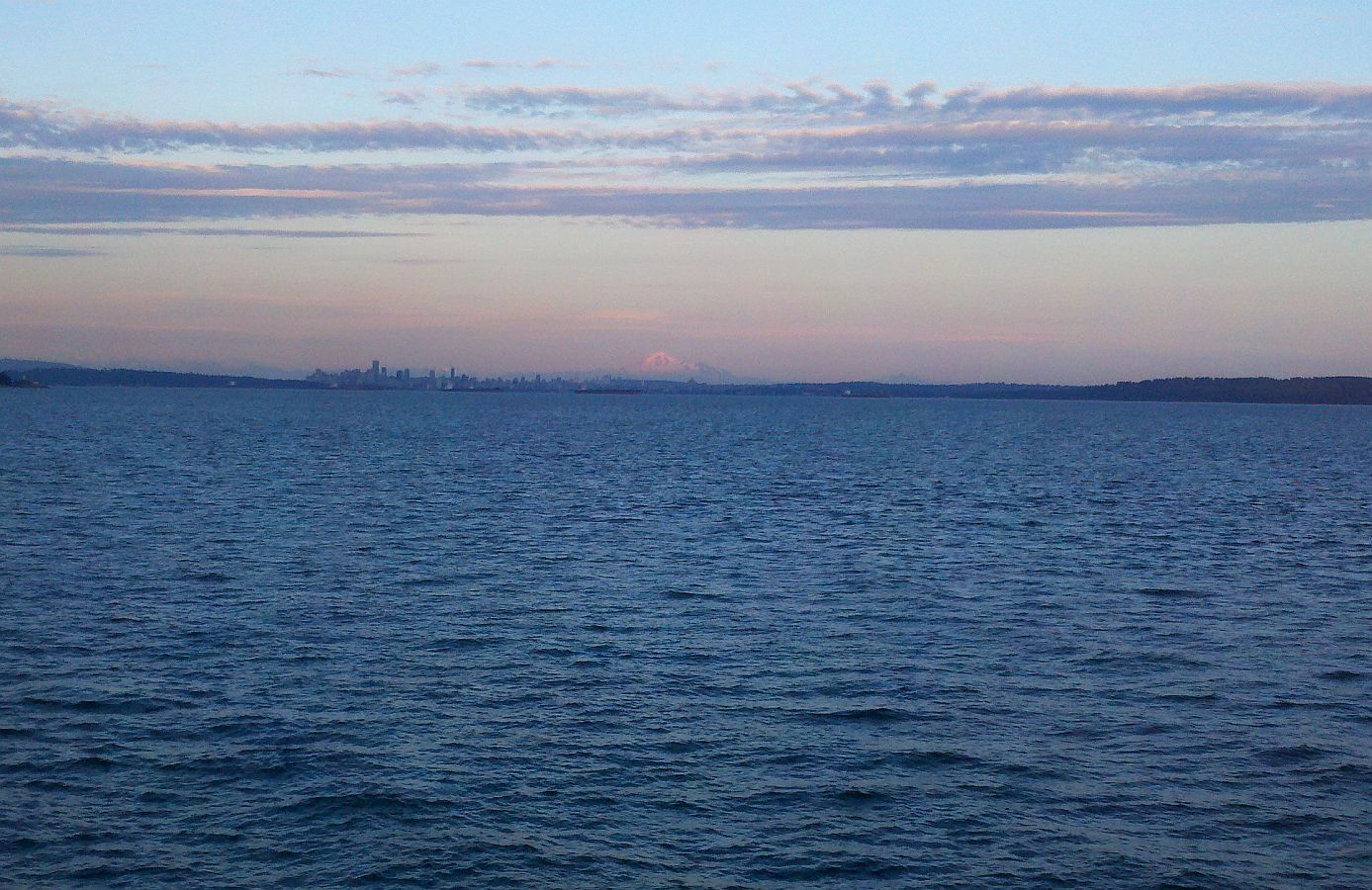 Mary got some great pics of the sun going down behind some mainland mountains.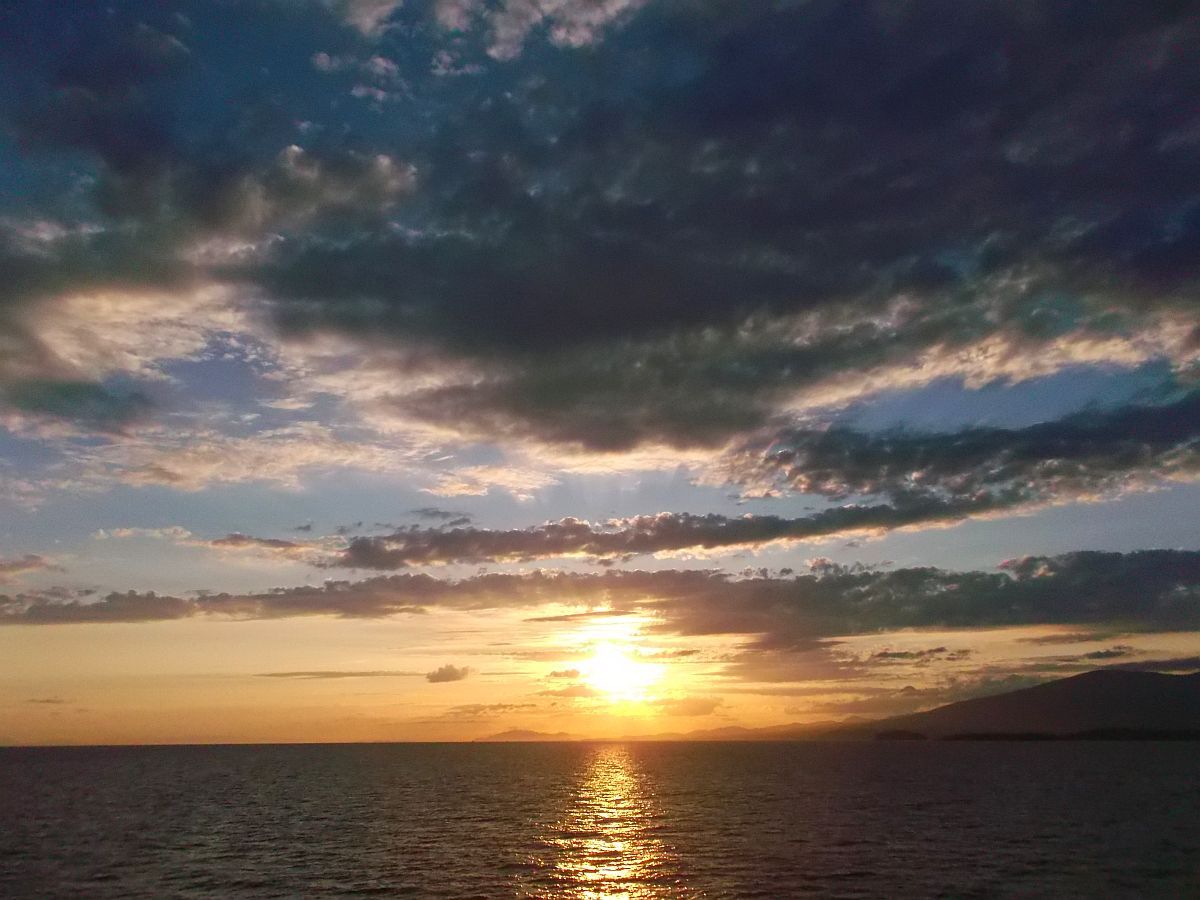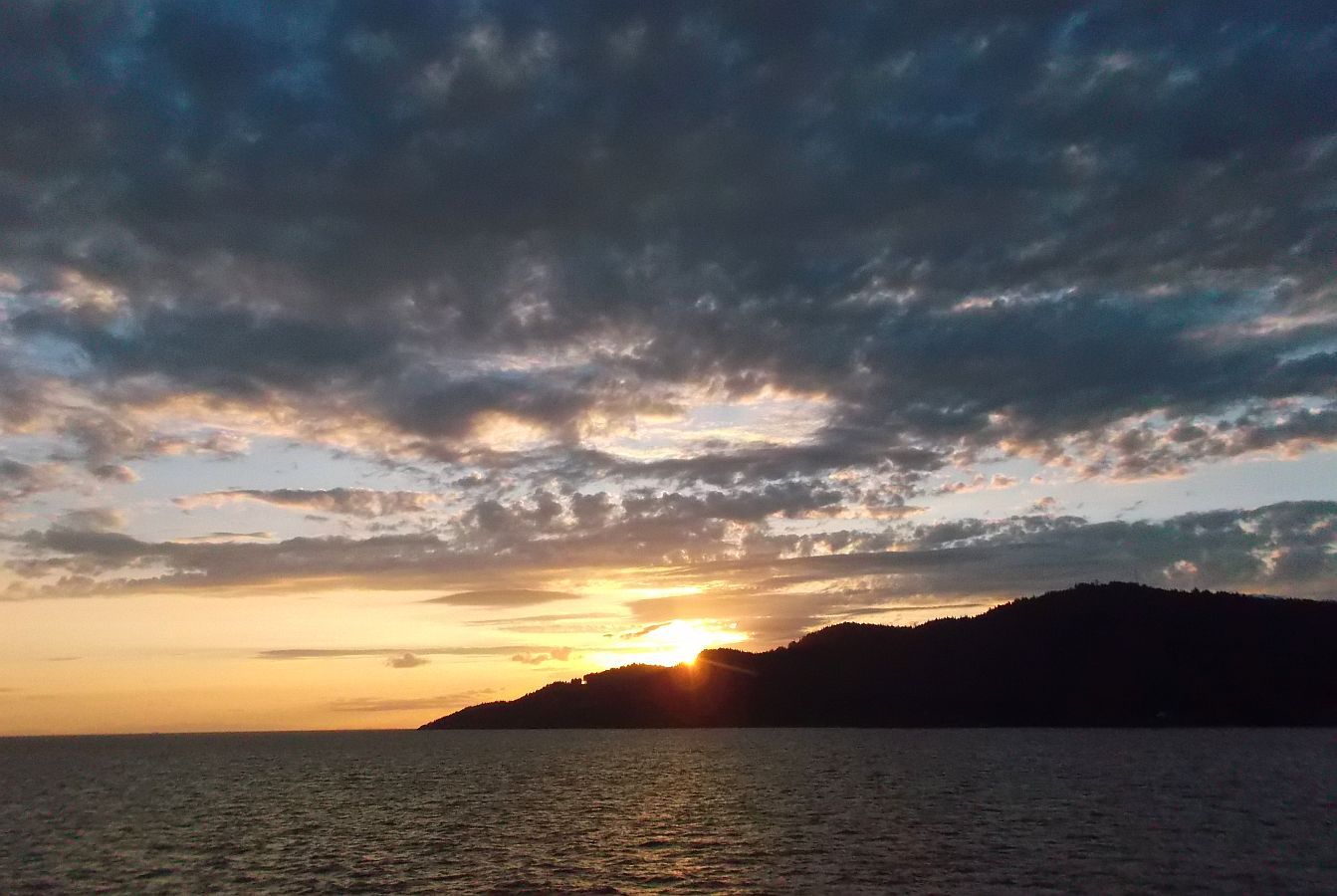 Phone camera pic I got of Mary taking pics and thoroughly enjoying the ride.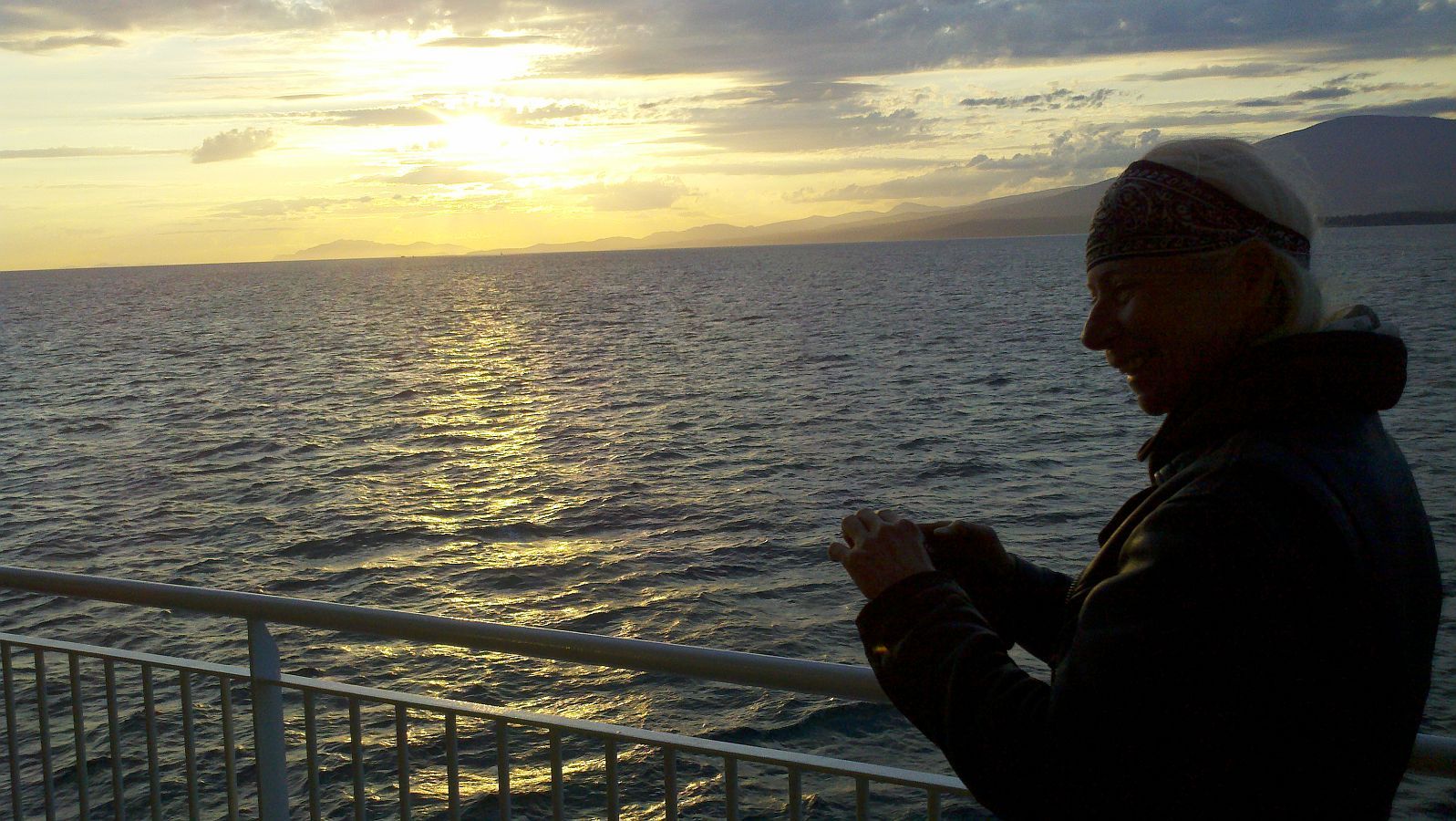 Approaching Horseshoe Bay.




Looking back while making the turn into Horseshoe Bay.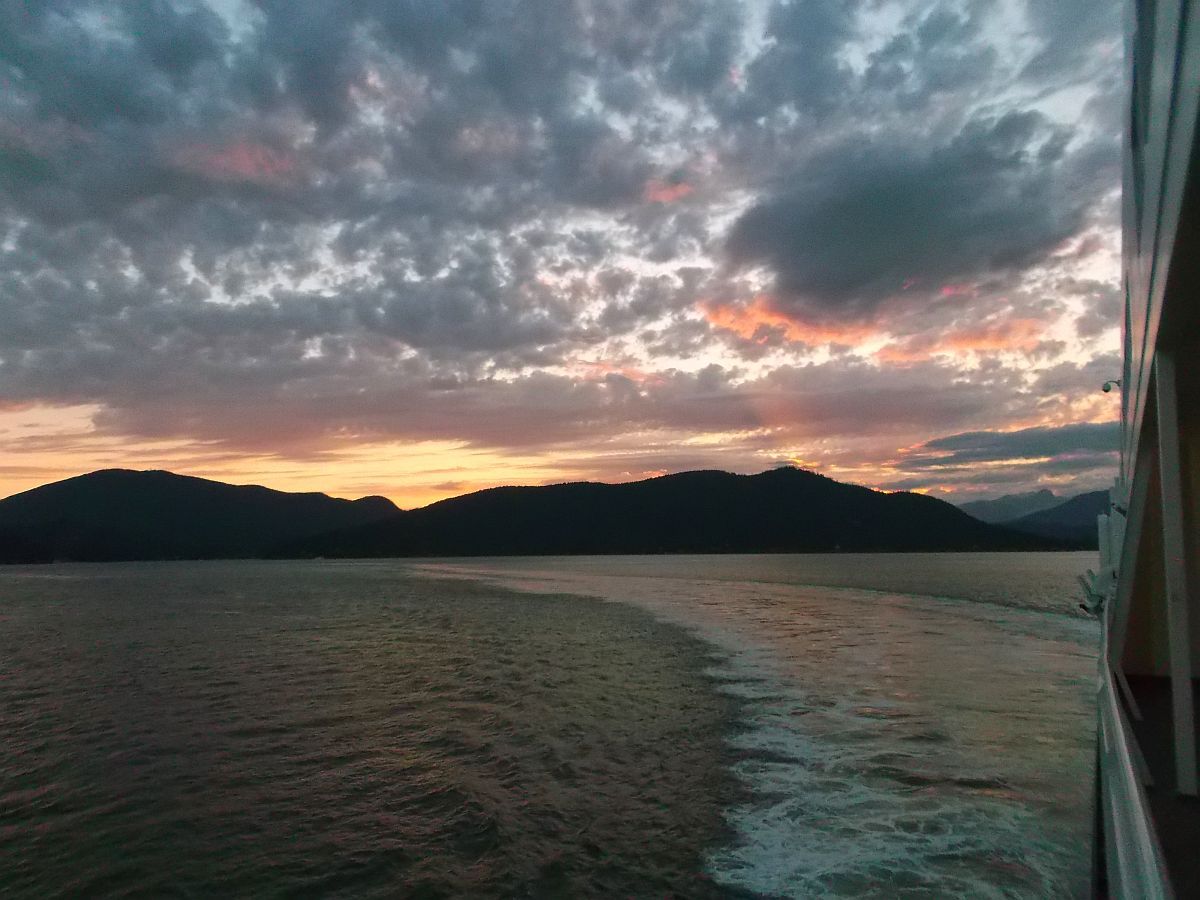 Looking back from inside the bay.




Back on the mainland!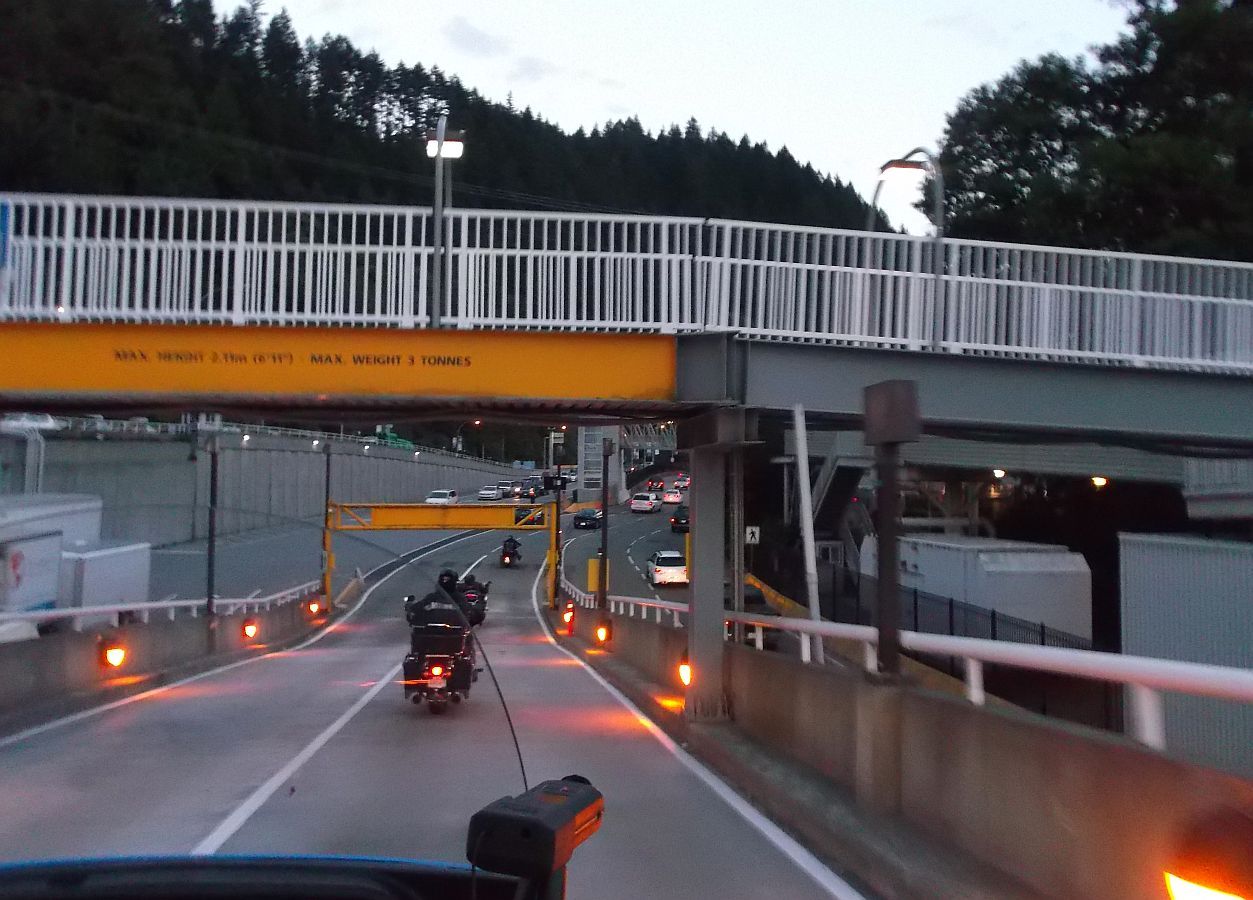 Blurry pic taken in Horseshoe Bay, near the motel, looking at the ferry we just rode off of.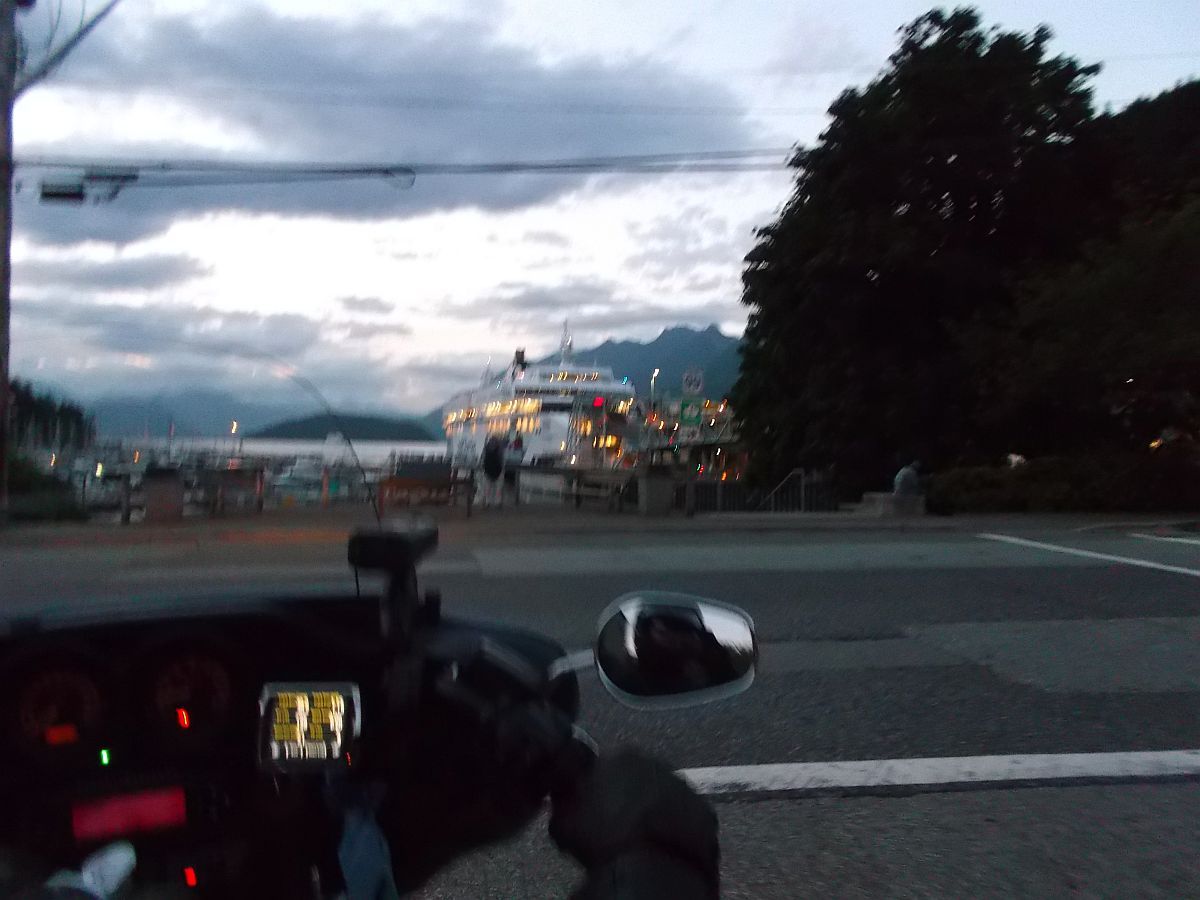 Next report will be crossing back in the the US.