Vancouver Island & Back
Today we go on the Ferry from Horseshoe Bay to Nanaimo, Vancouver Island and back. This is one of the things Mary had on her list to do from the beginning!

Not sure what it is, but she really, REALLY, likes riding on ferries.

There was already a long line of cars waiting to get on the ferry...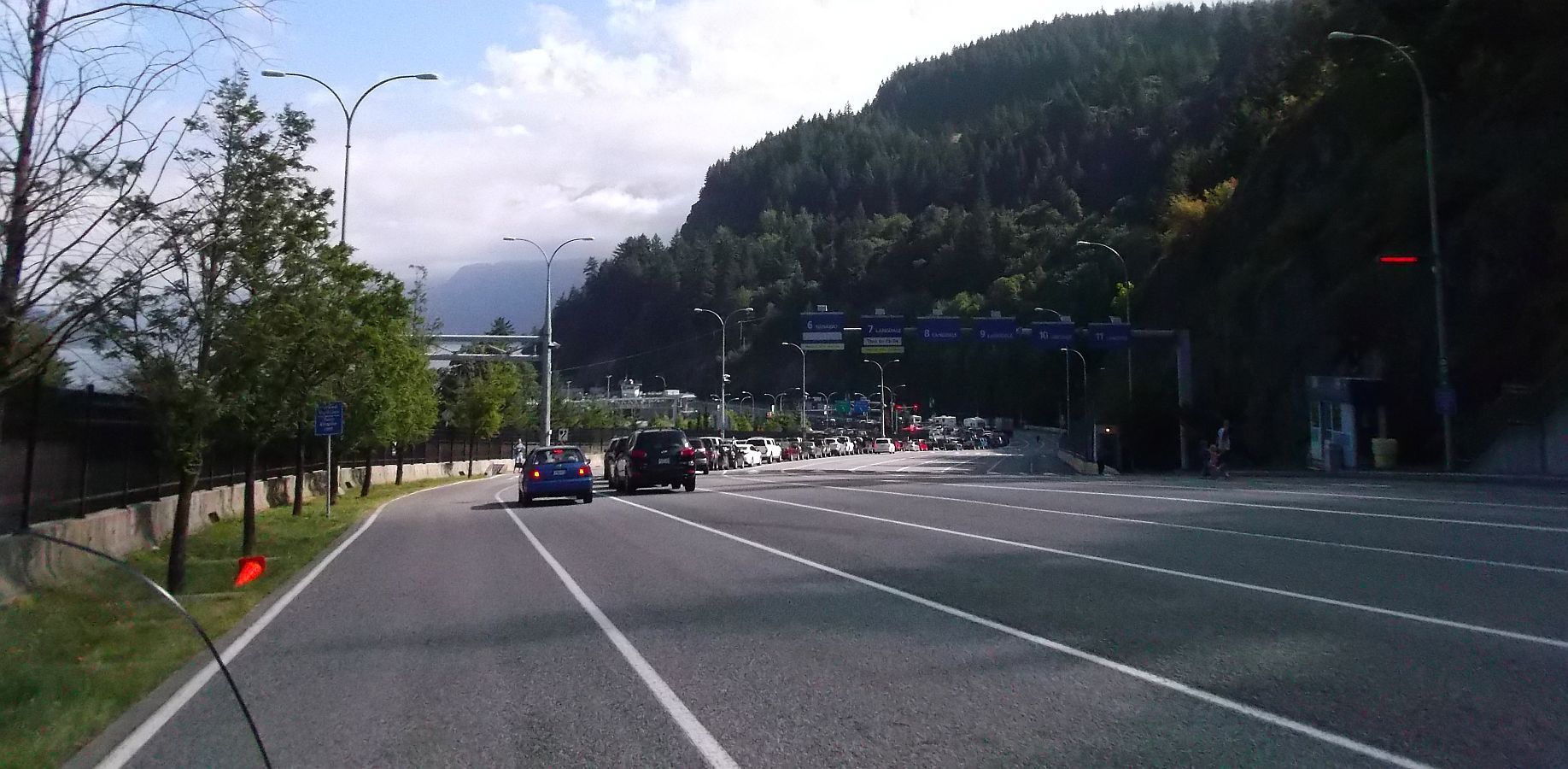 But all the motorcycles got their own lane to board first.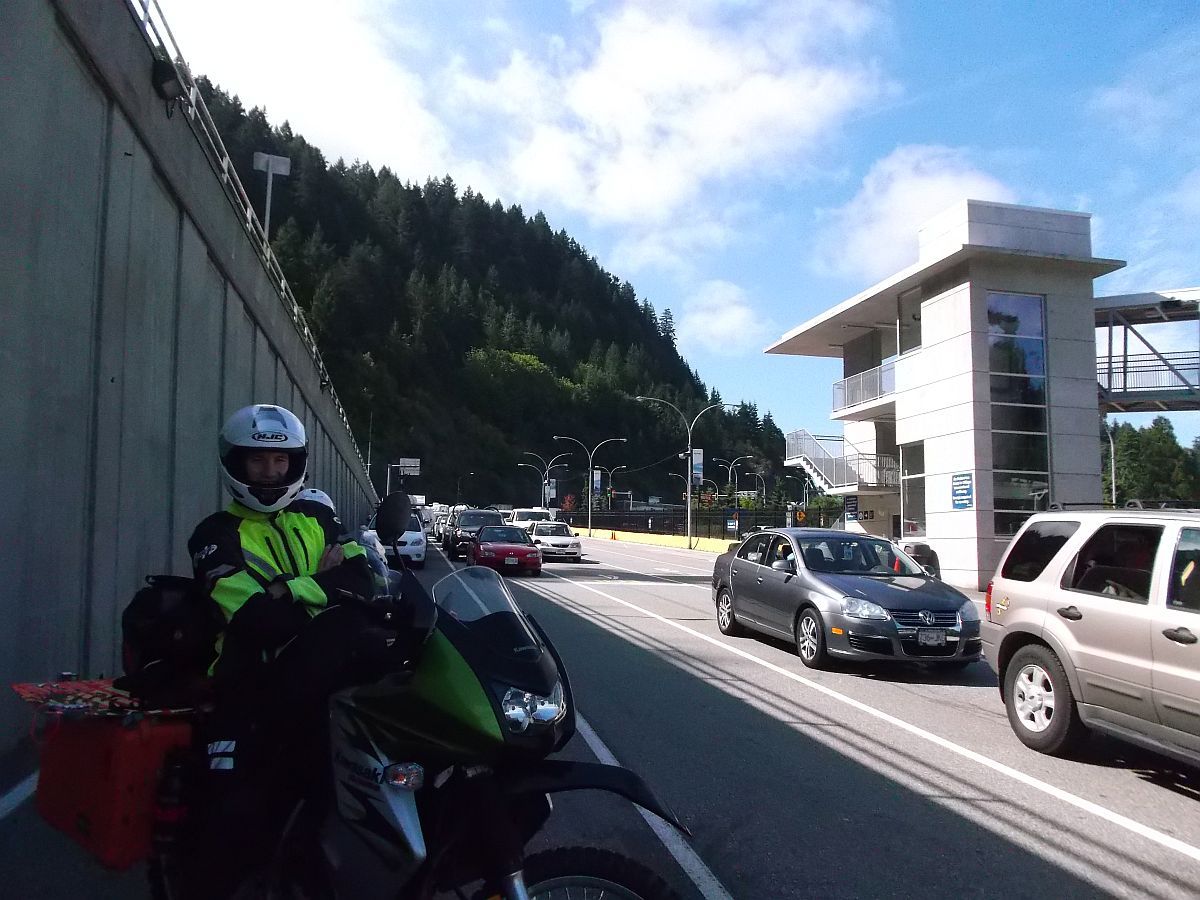 Here we go.




Loading up...leaving dry ground.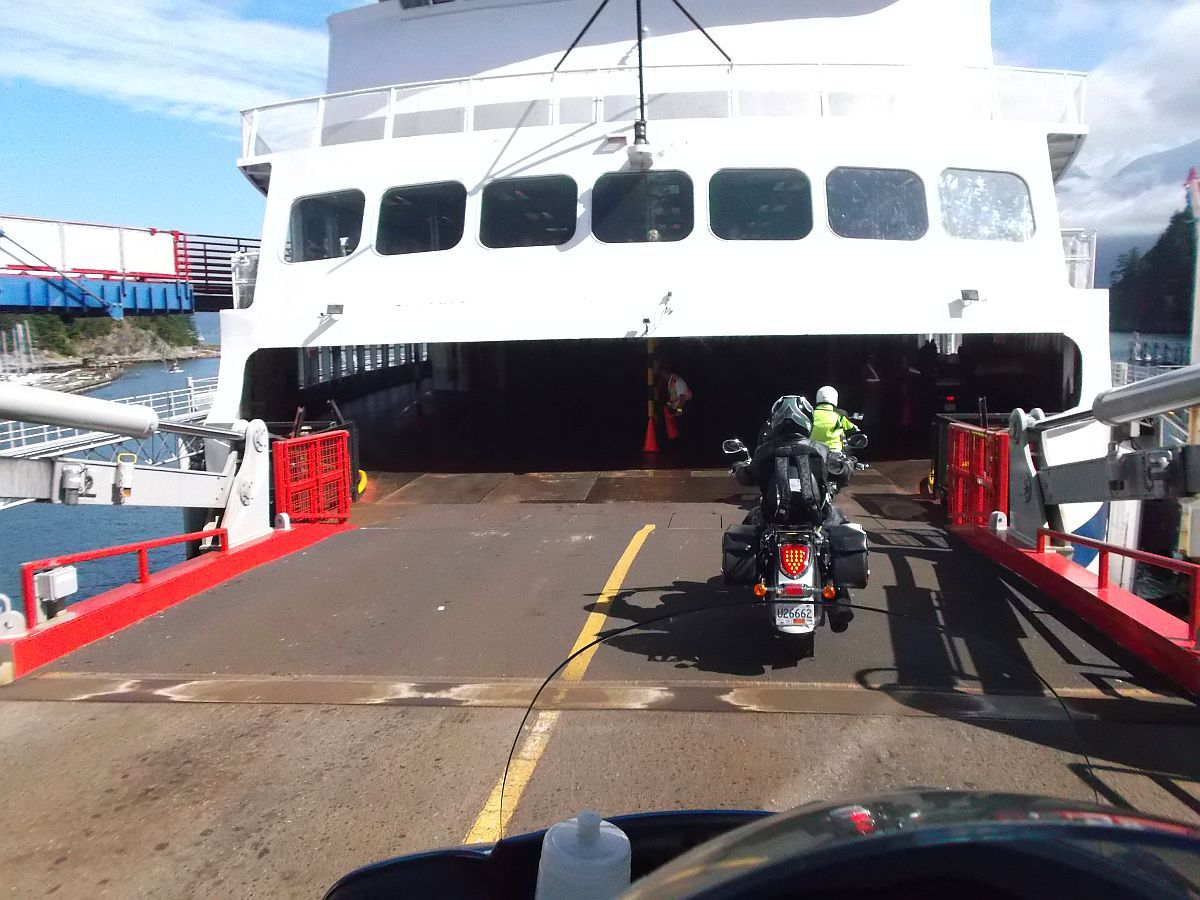 We ride all the way to the "back", which we be the front when we ride off.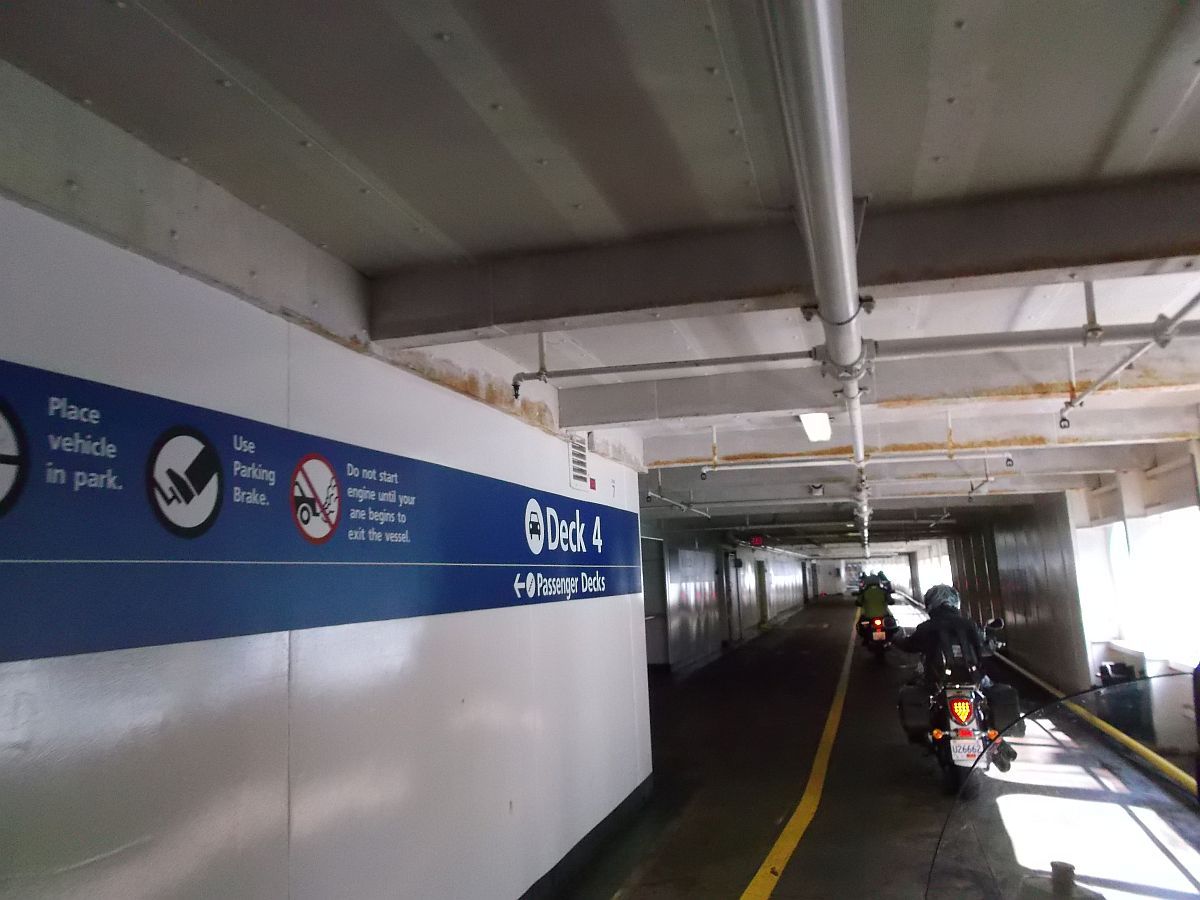 The two wheelers need to strap down in case it is rough water to prevent tipping over. We leave the TG in gear and chock the wheels.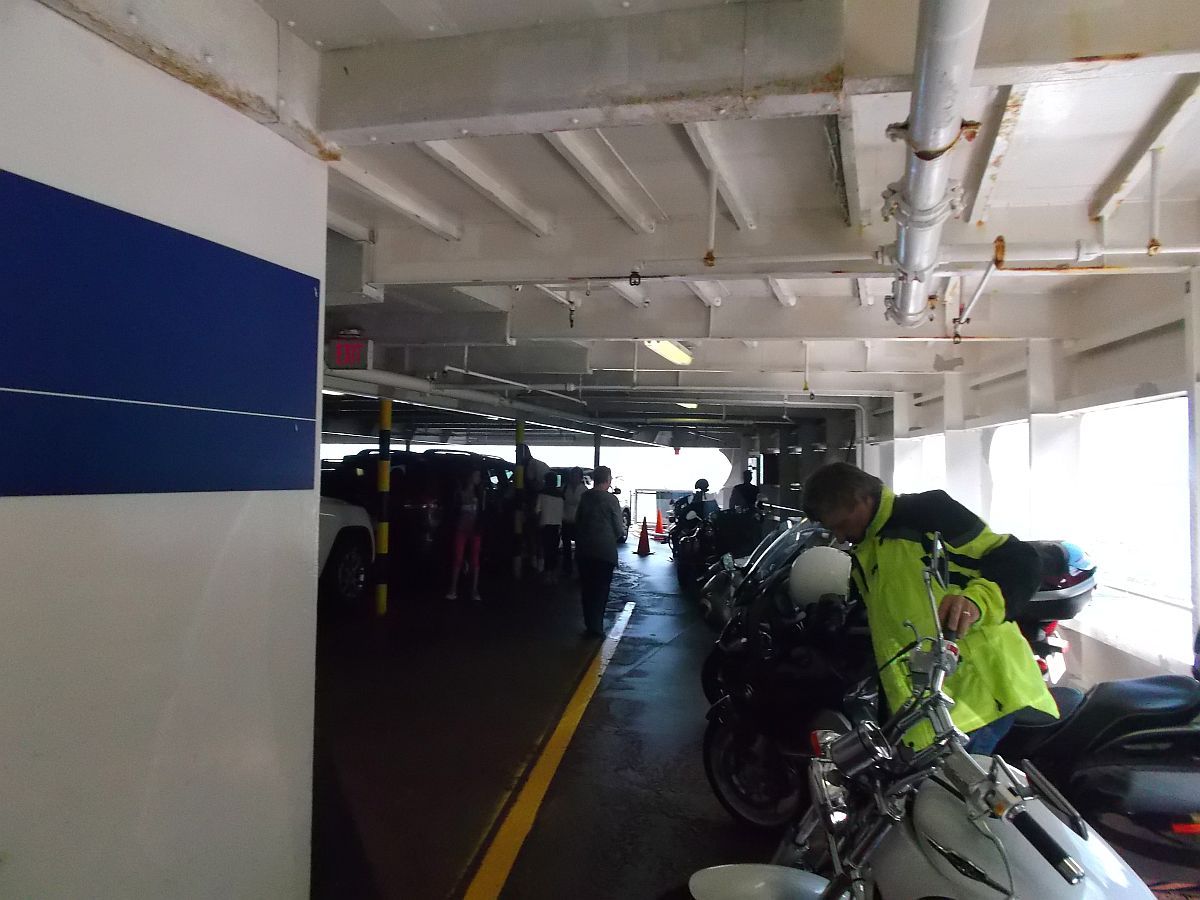 Panoramic shot as we leave Horseshoe Bay.





A shot off the front of the ferry, on the same level that the vehicles are loaded.




Up top, this ferry is BIG!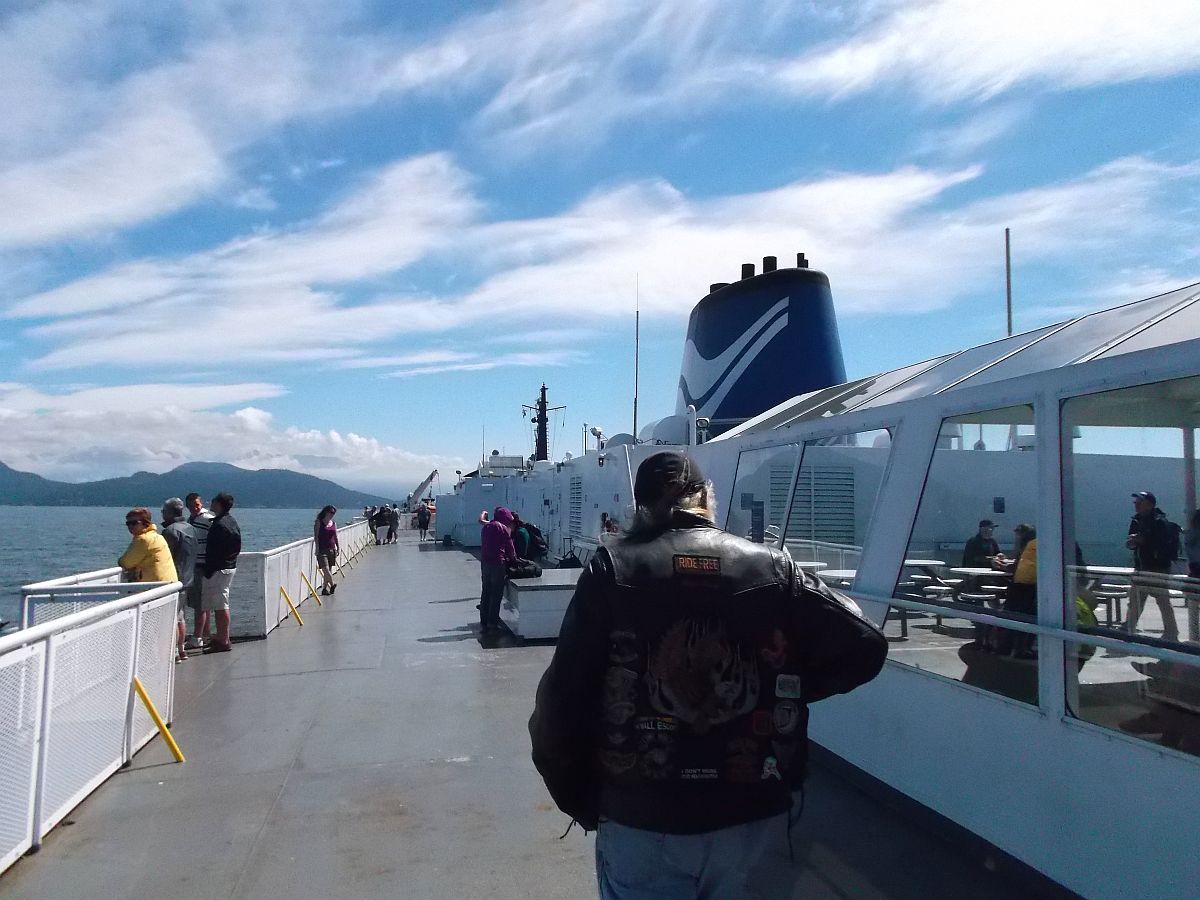 Can you tell? Mary is pretty happy to be here!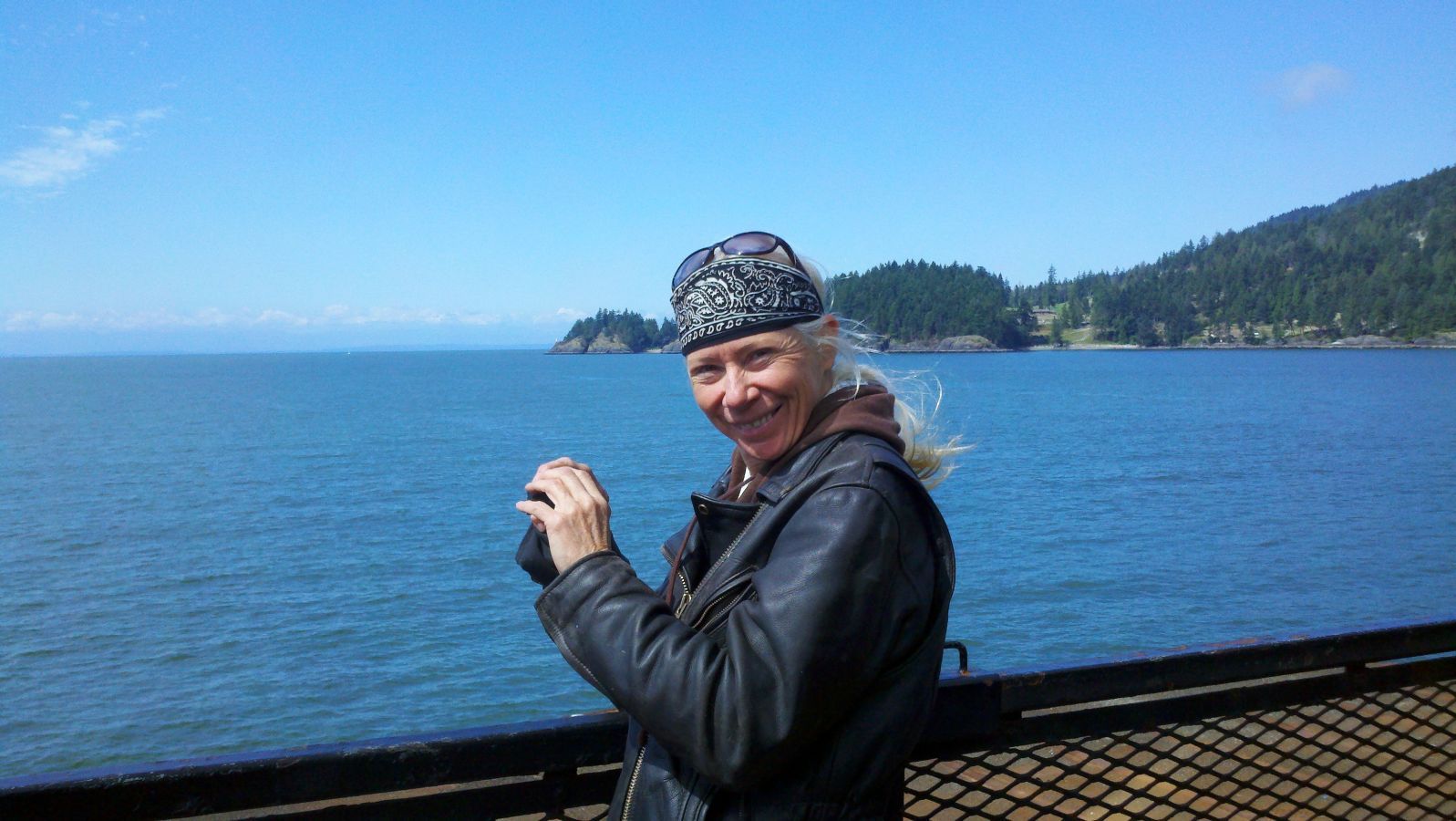 It's a 1 hour 40 minute ride...30 nautical miles. We did not take many pic on the way over...looked around the ferry a lot, and just enjoyed the ride. (coming up we have lots of pics of the ride back)

Here we are approaching Nanaimo on the Island.




Coming into the bay, we are at the very front on the top deck.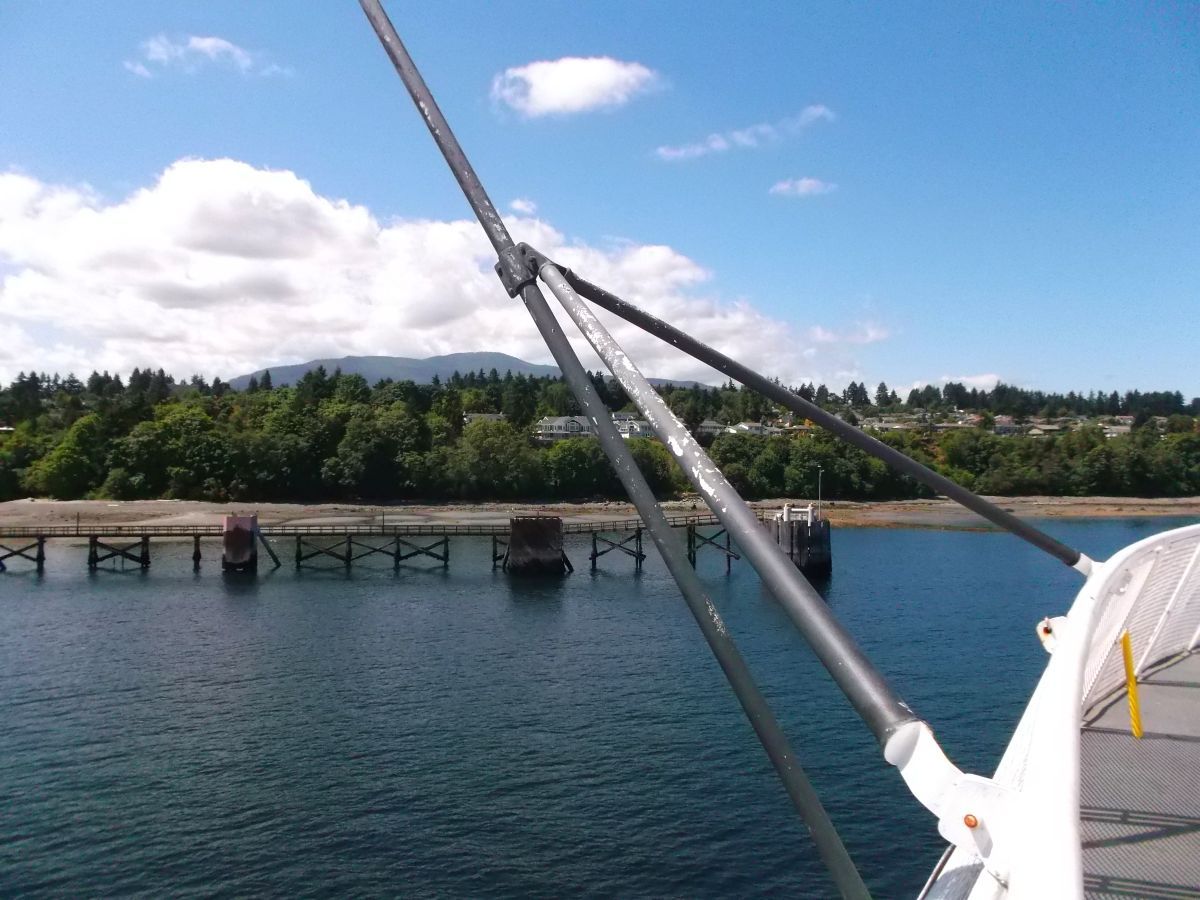 After offloading we turn north.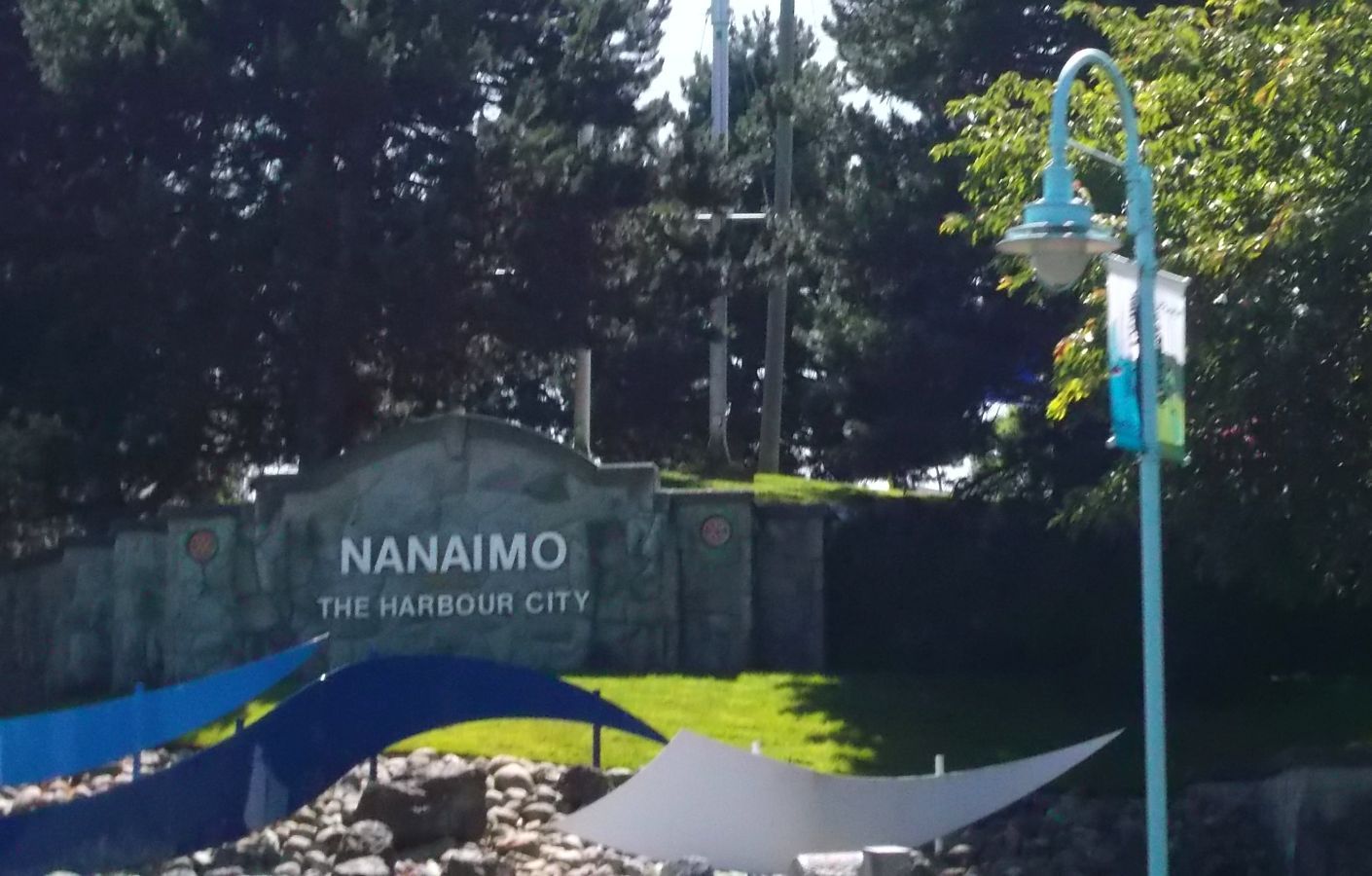 Stopped to get some fuel, this tricked out bug was in the parking lot.




We are heading north, toward Campbell River, on the coastal scenic route.




Mary caught a pic of this deer about 75 yards off the road, thru some trees.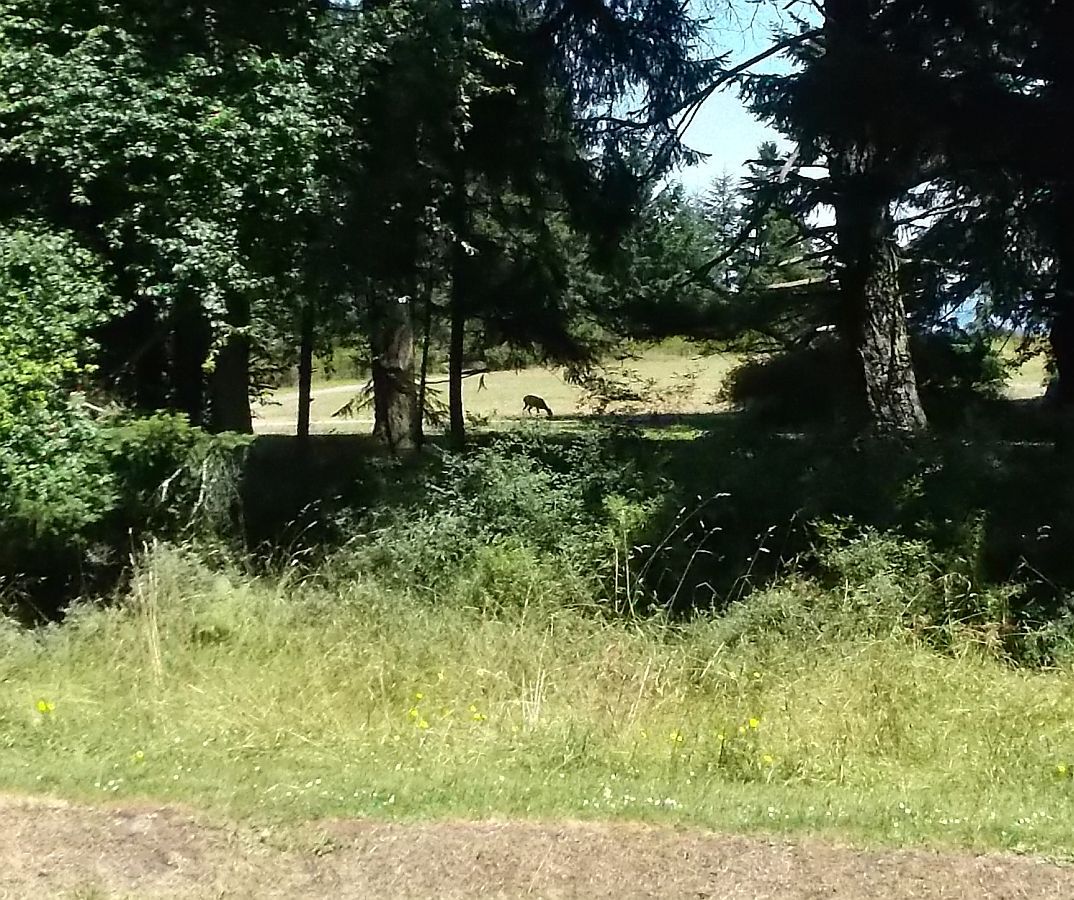 The tide is way out!




WAY, Way out! Walked out, talked to some locals, they confirmed that all this is underwater when the tide comes in...right now it is over a kilometer from where I am standing to the water.




We ride the coastal route all the way to Campbell River. It was nice.

Of course, there is much more to Vancouver Island than this little 200 mile round trip. But we gotta head back to the ferry to get back to Horsehoe Bay.

We took the expressway back. Saw a sign for Cumberland...sounded like it might be some mountains, so we took that offramp and wandered inland.

Found this lake.




Lots of locals there, swimming, kayaking, skiing. We hung out for a bit.




More in next post.