Visit with Jill and Dustin continued-
Visit with Jill and Dustin continued-
Pic of Mary in Santa Cruz.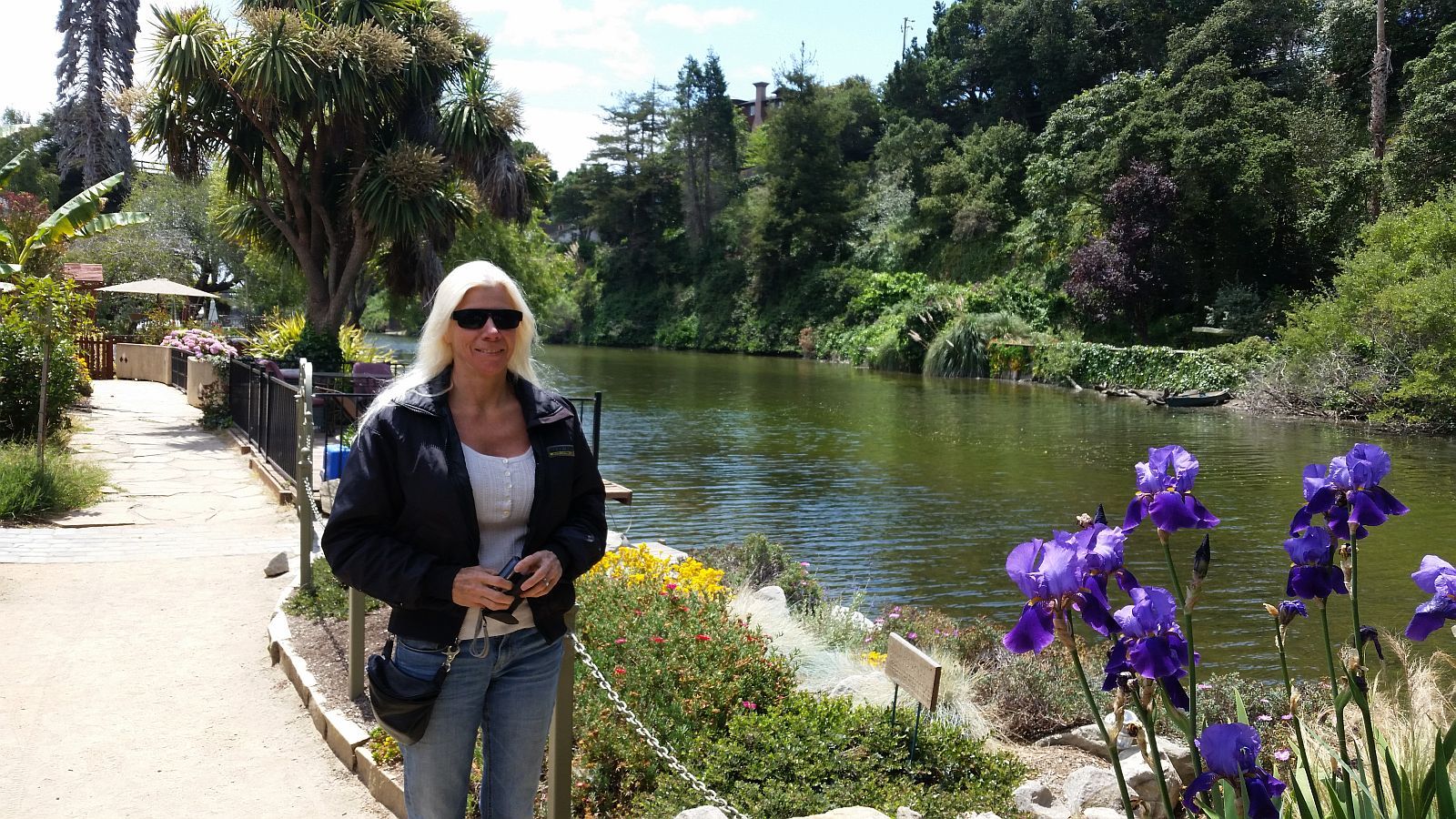 Jill, still playing with her food.
: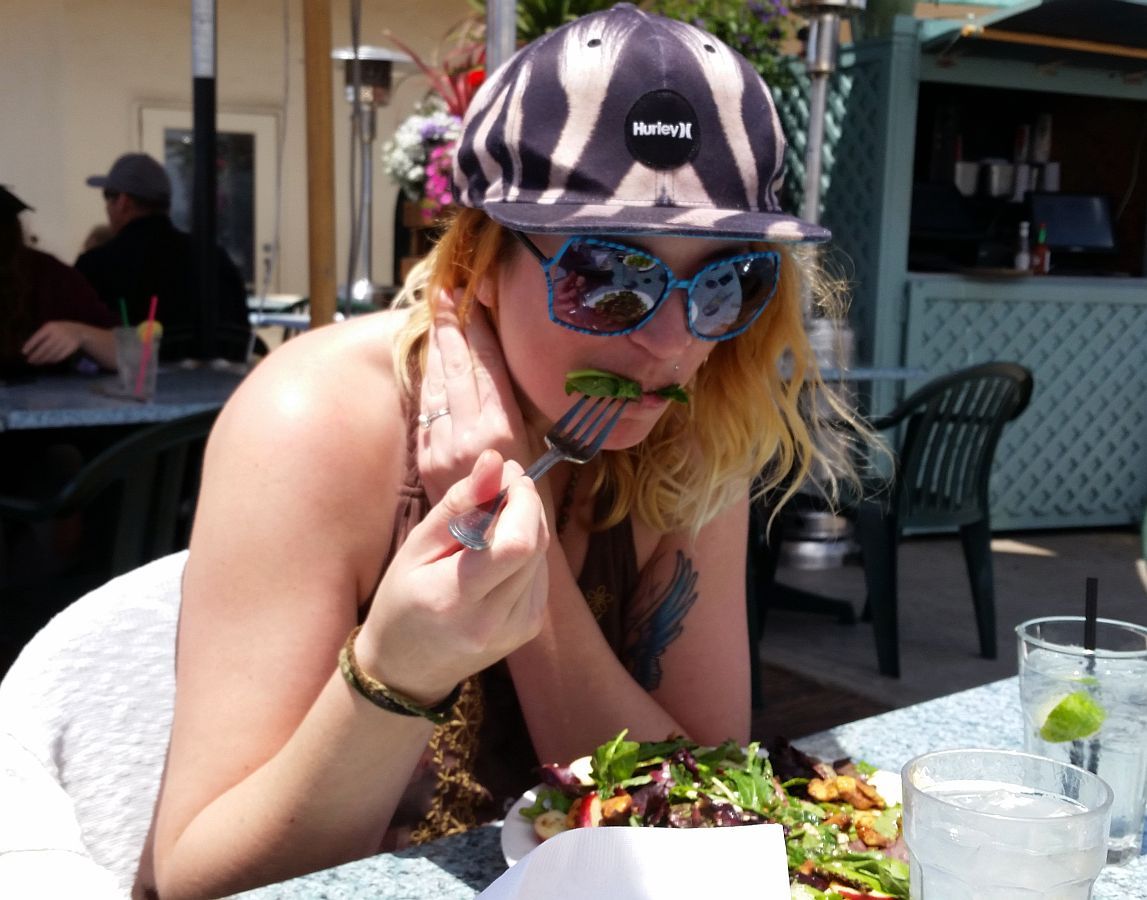 Dustin was helping his dad on his property, so Mary, myself and Jill hung out for awhile at the coast.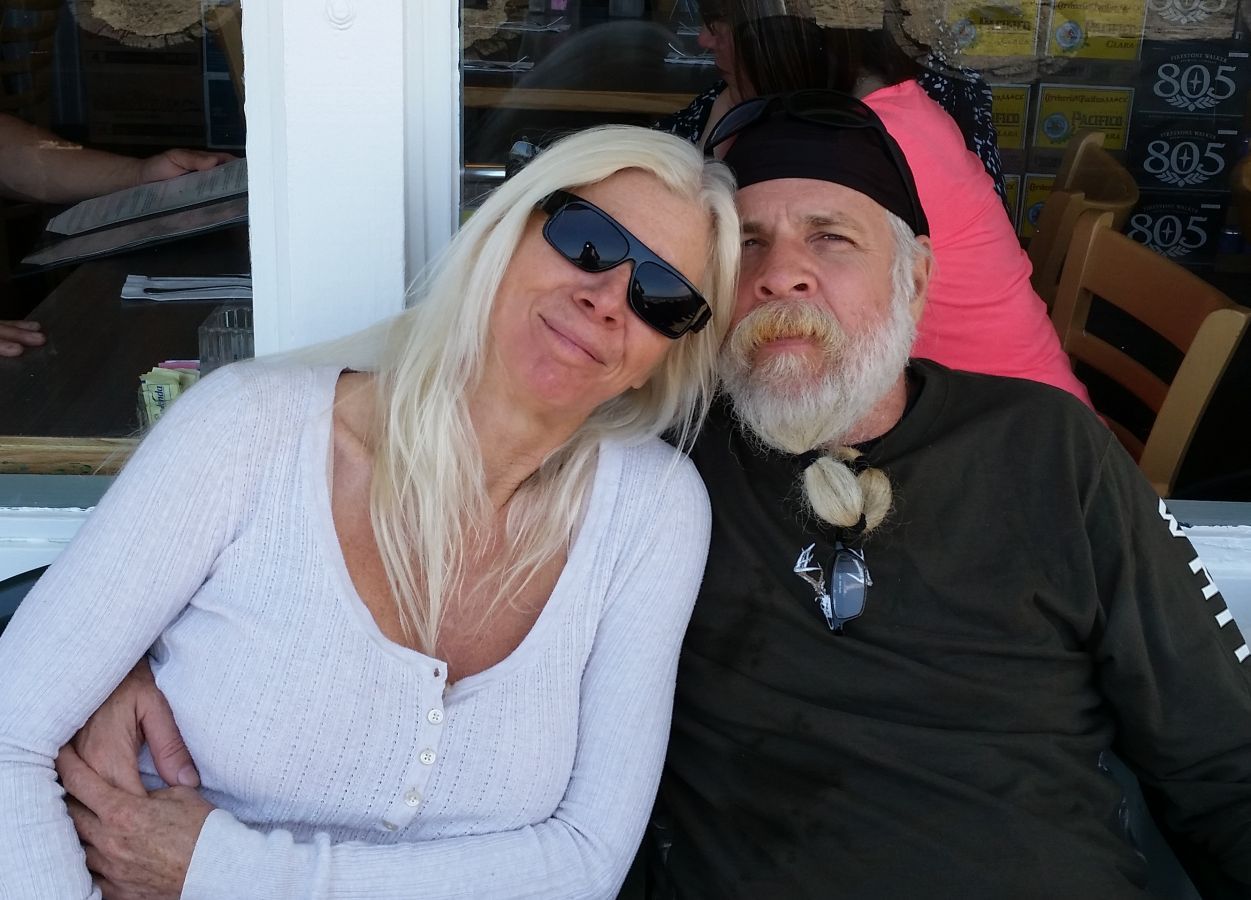 We spent a couple more days visiting, going to the Mystery Mountain, shooting pool, and bowling!
After bowling, the last afternoon, Jill wanted to go for a ride. She grew up riding ATV's with me, but has never been interested in motorcycles...but with the TG she wanted to go for a ride.
Growing up I never knew or even thought about protective gear...when Jill was a kid, we never rode the ATV's with any protective gear...just not something we ever thought about.
At the bowling alley parking lot she put on Mary's armored mesh jacket & helmet. The jacket with all the pads hit her funny bone and she thought she was the Hulk or something. lol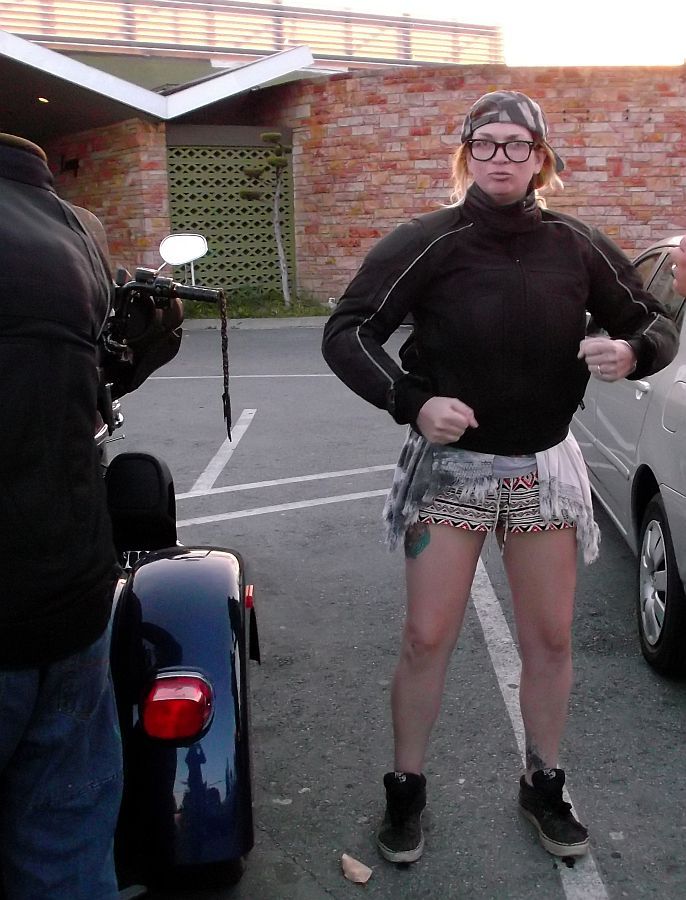 Mary got a good shot in the mirror of us leaving out of the parking lot...
...she was a bit tentative for about 60 seconds, lol, she got comfortable with it real fast...
...within a few minutes she was just like when she was a kid, wanting to go faster, do burnouts, do wheelies, etc. So we did.
At 32 she still loves the rush! We even did a couple of power slides and got it up on two wheels a couple of time too.
Her smile captures the child-like joy that riding brings to all (most?) of us....the reason we ride!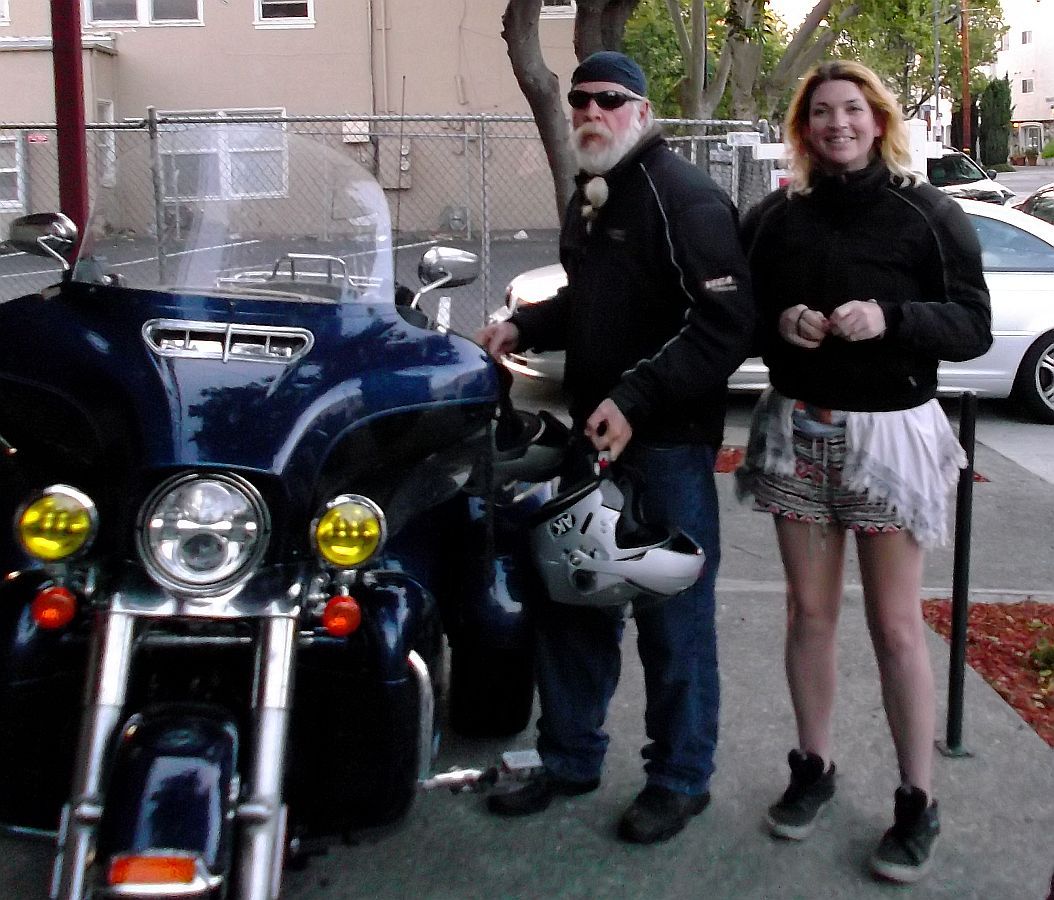 After Jill and I rode, I asked Dustin if he wanted to take it for a spin. He has ridden motorcycles all his life, but never a trike. I think he went for a ride, more to give Jill some more seat time, than thinking he would have fun on an "old man's" 3 wheeler.
The TG just does not look like it would handle as well as it does. Even though I had told him it rides flat thru the corners...like a go-cart...it is just hard to grasp how much fun it can be until you experience it.
Take a look at that smile when they got back-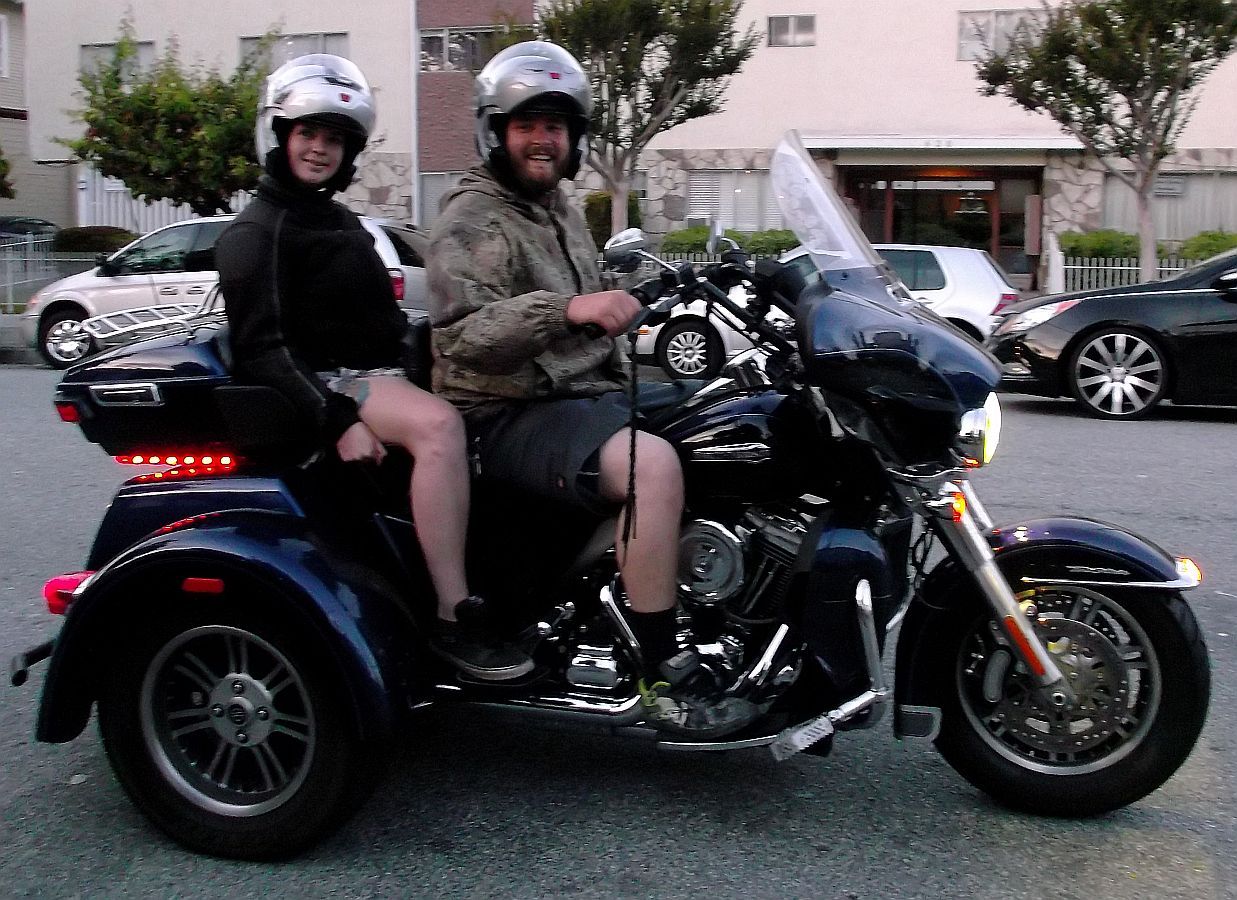 They went back out after that for some more riding.
Well, we have to say our good byes after 3 1/2 days of visiting. We've had a great time, and are already looking forward to the next visit, before we're even gone.
Tomorrow we head up to Yosemite.