We are Off To Denali
After a couple days in Fairbanks we are off to Denali, where Mt. McKinley is.





Another great day to ride!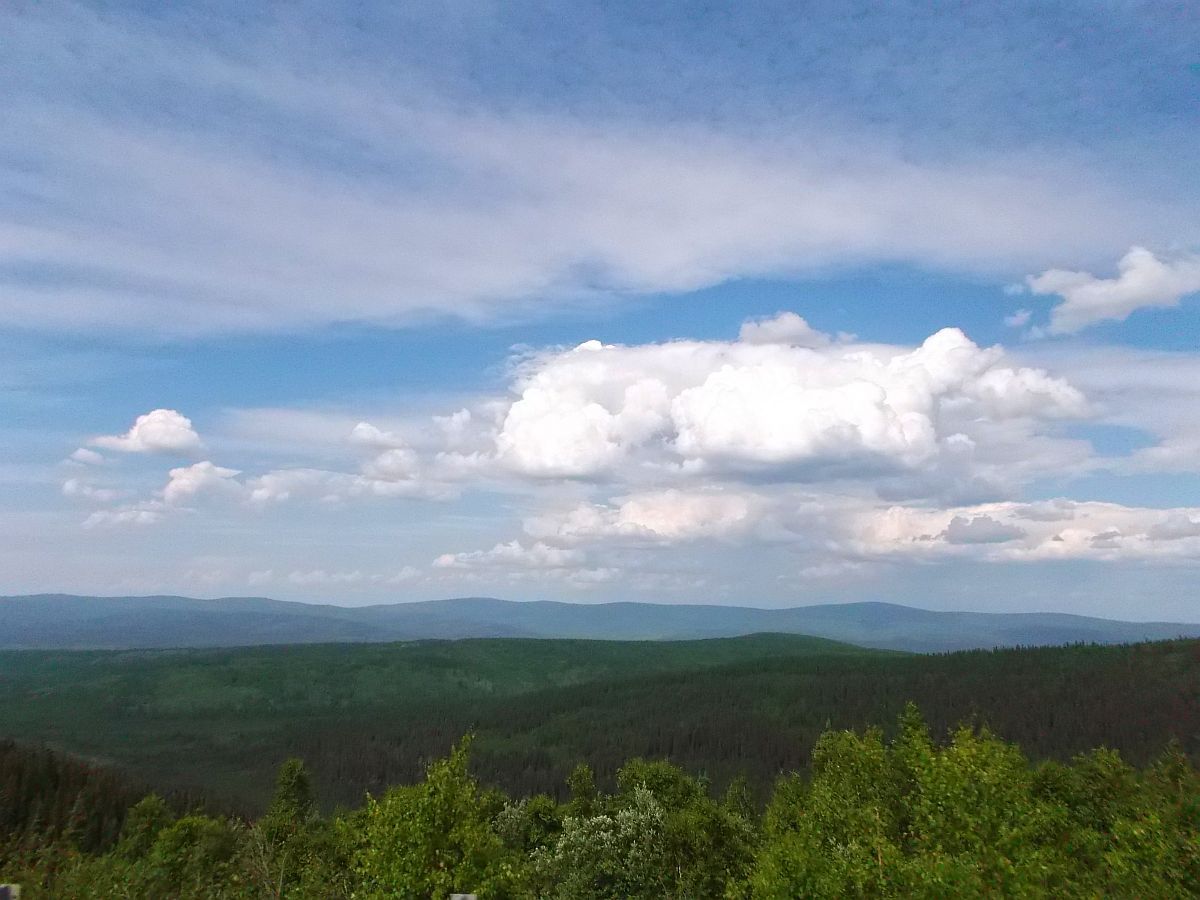 Quite a few changes in terrain between Fairbanks and Denali.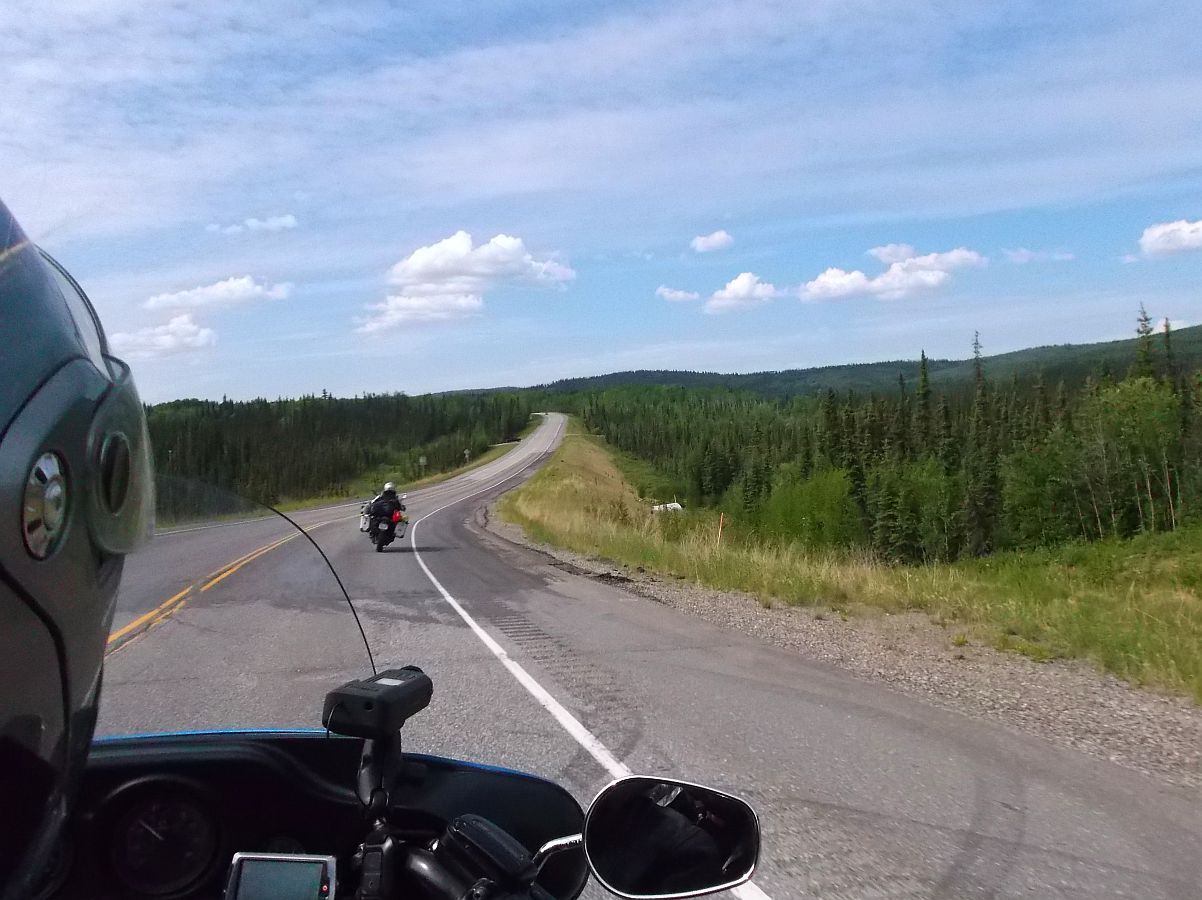 Stopped at the Fireweed Roadhouse. Had some sandwiches in the parking lot and took a couple of pics.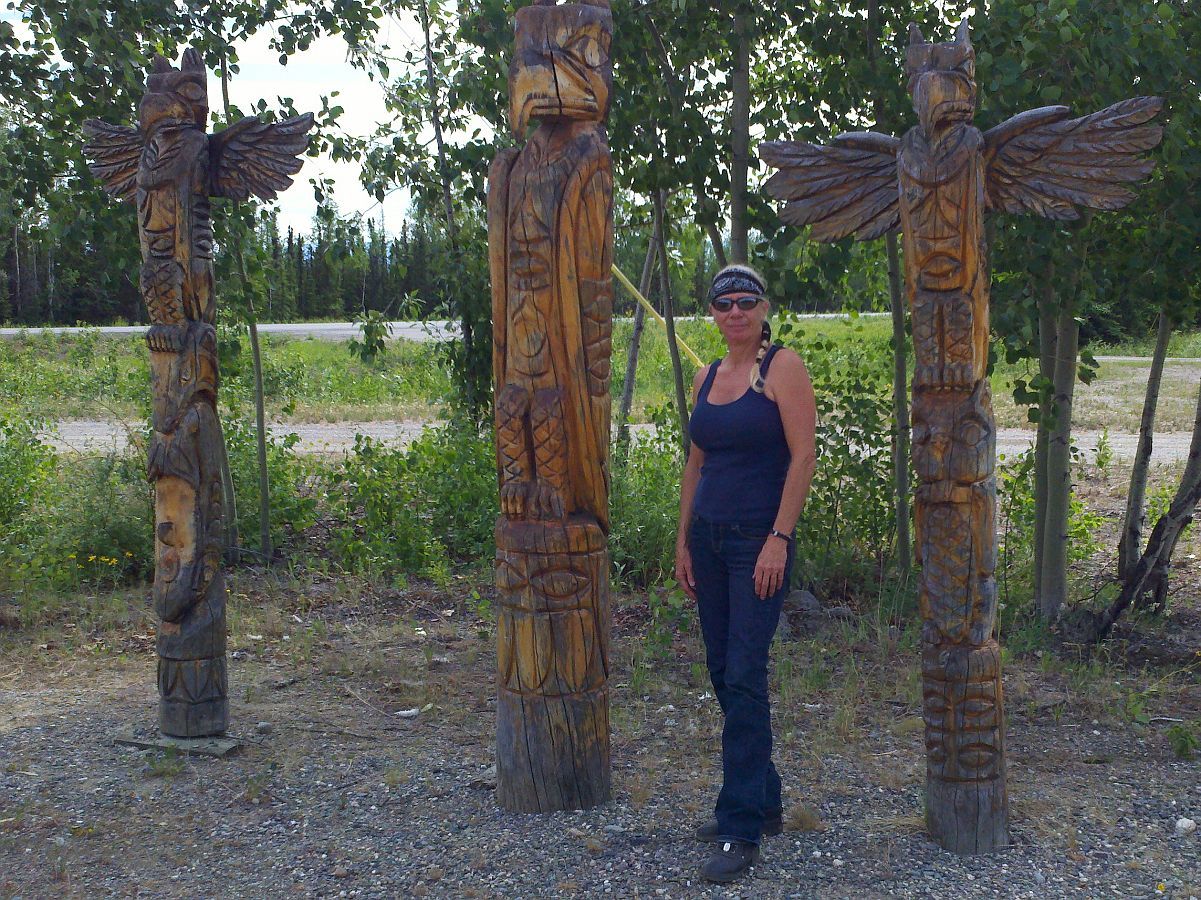 Got within 22 miles and hit road construction. 10 miles of gravel.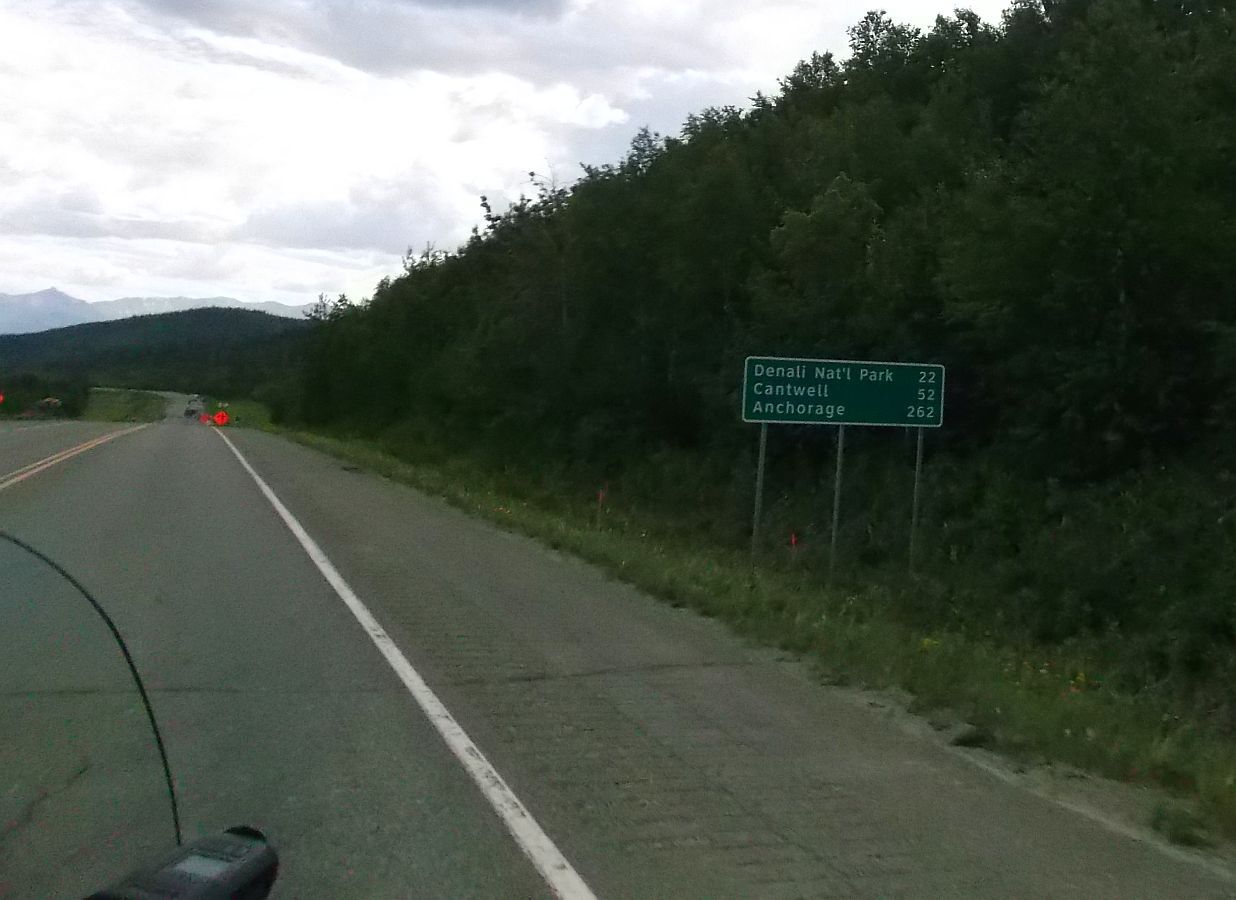 But it was wetted down, so not so bad after a 20 minute wait for the pilot truck.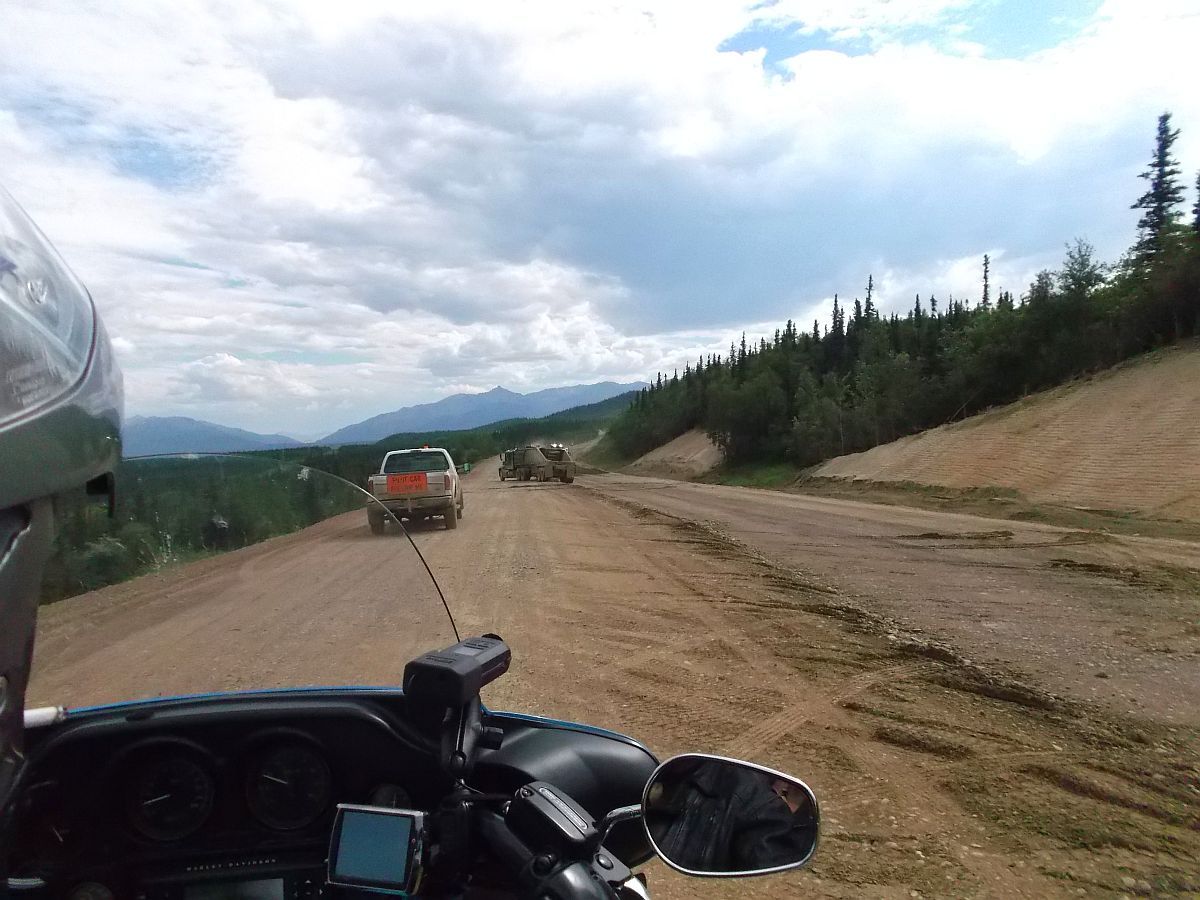 After it turned back to pavement, we stopped for gas. Almost there, let's go!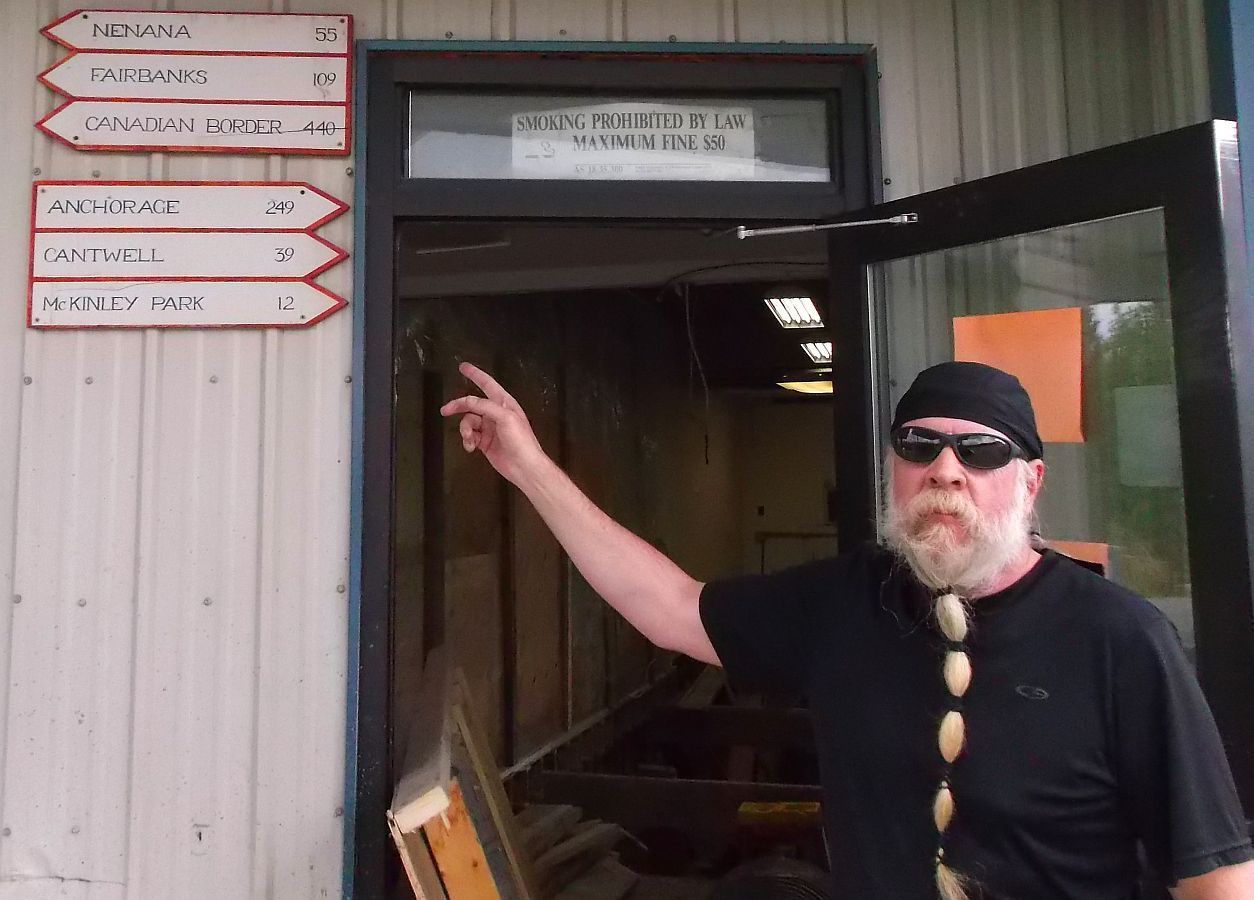 Big Sky!




Even though the park road is closed to private vehicles after the first 15 miles, that is our plan, ride in the first 15 miles, having a look around. Mary and I talked about riding the bus tour thru the rest of the park...decided against it.




More in next post. Got a little rain once in the park.




We got all the way to the 15 mile mark, saw some caribou, but the pics did not turn out.

Walked around a bit. Saw some more caribou off in the distance. Too far for our camera.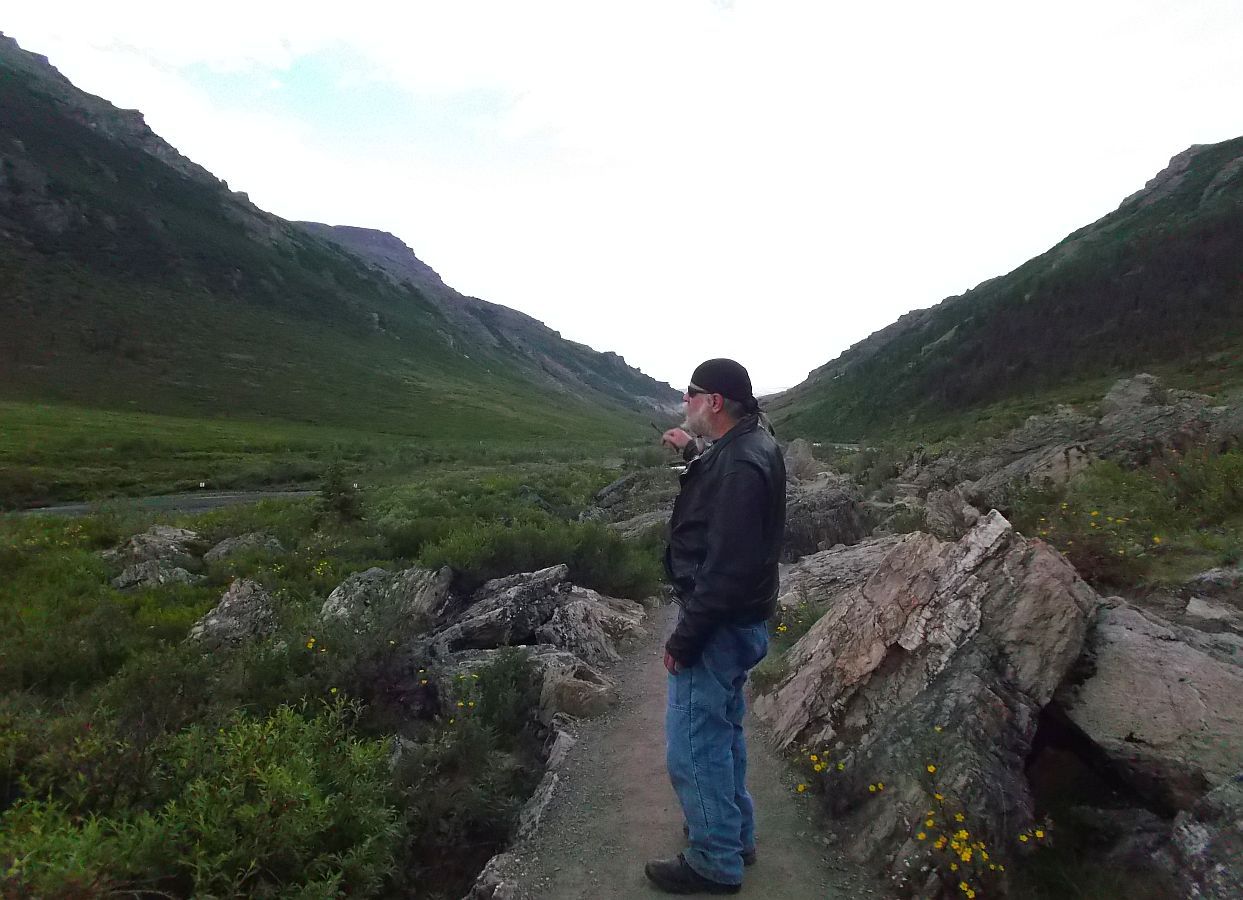 Headed back toward the entrance. That is Mt. McKinley in the distance. It looked much more impressive to the eye than what the camera captured.

We were fortunate, according to the literature, only about 30% of the time is it visible during this time of year. Usually too many clouds.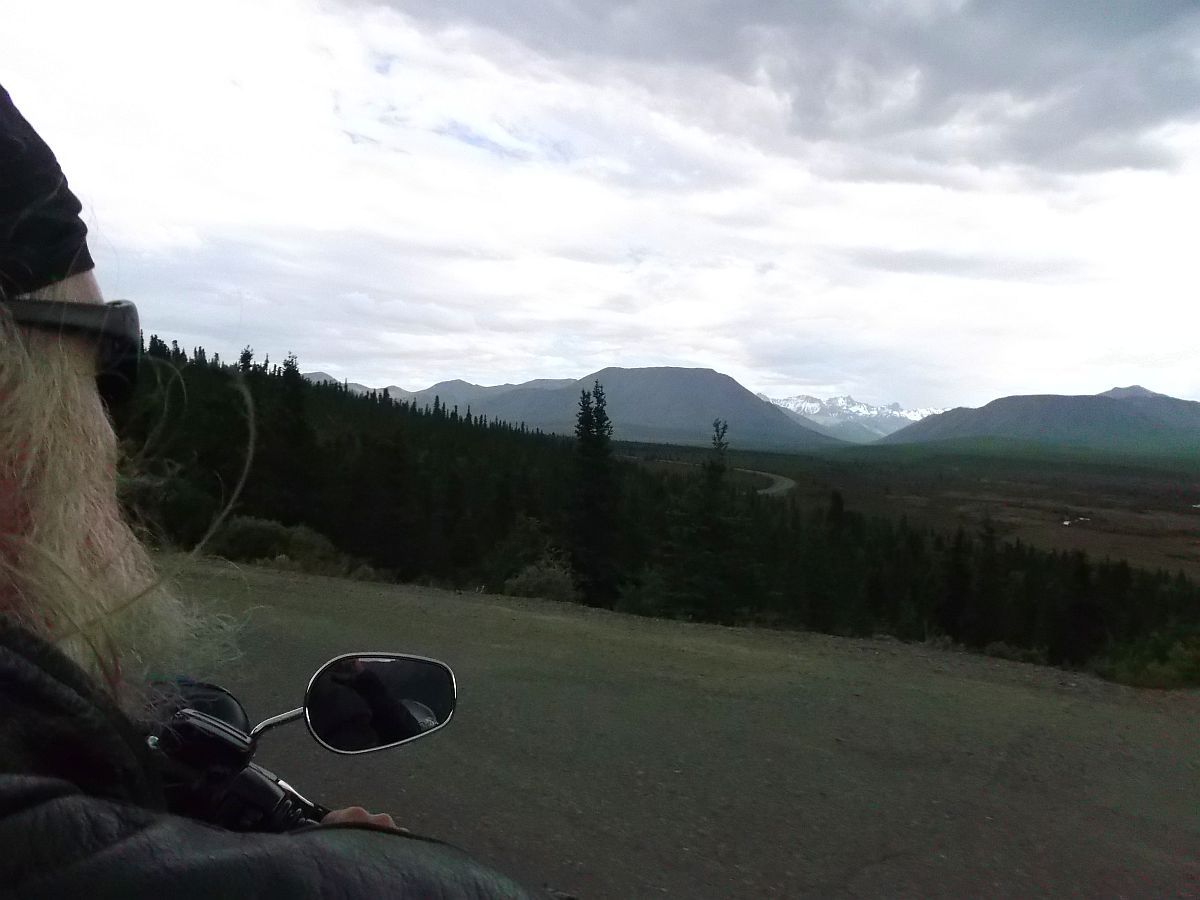 There was some snow on the side of the road, ice really, and like any kid, I had to go play in it a bit.




Moose munching on some bushes on the side of the road. We were about 20 feet away.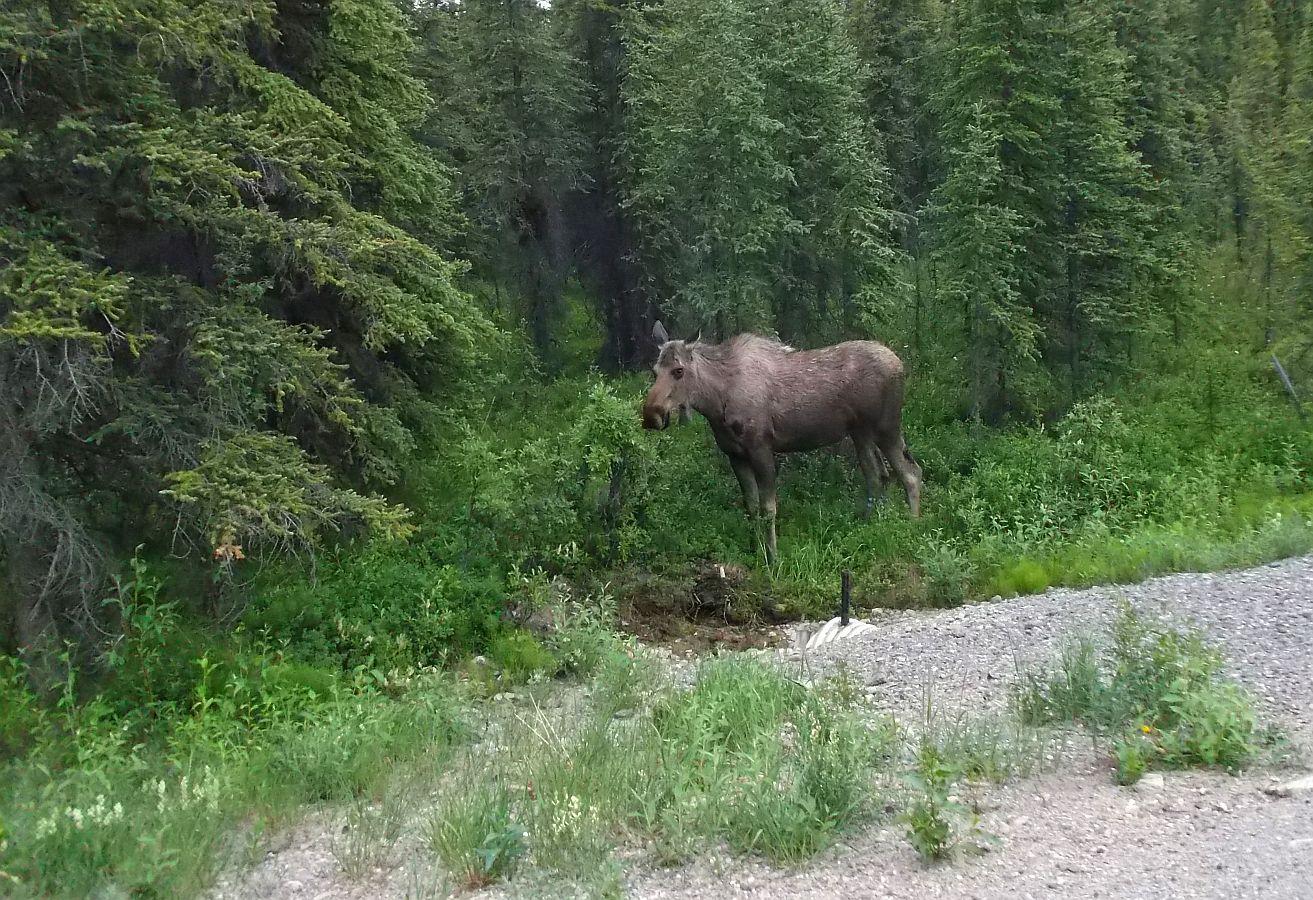 Back on the road, looking for a motel. Stopped at several within 10 miles of the park. All Full, no rooms. We went on to Cantwell, about 30 miles and found the Bluesberry Inn.

It's really a bunch of log cabins. Good price, and very nice.




Evanaline got a room right off. He did not have a second room ready, suggested we go down to the cafe for some dinner, it would be ready when we got back.

As far as we could tell there were only 4 businesses in town, the Inn, 2 gas stations and this Cafe.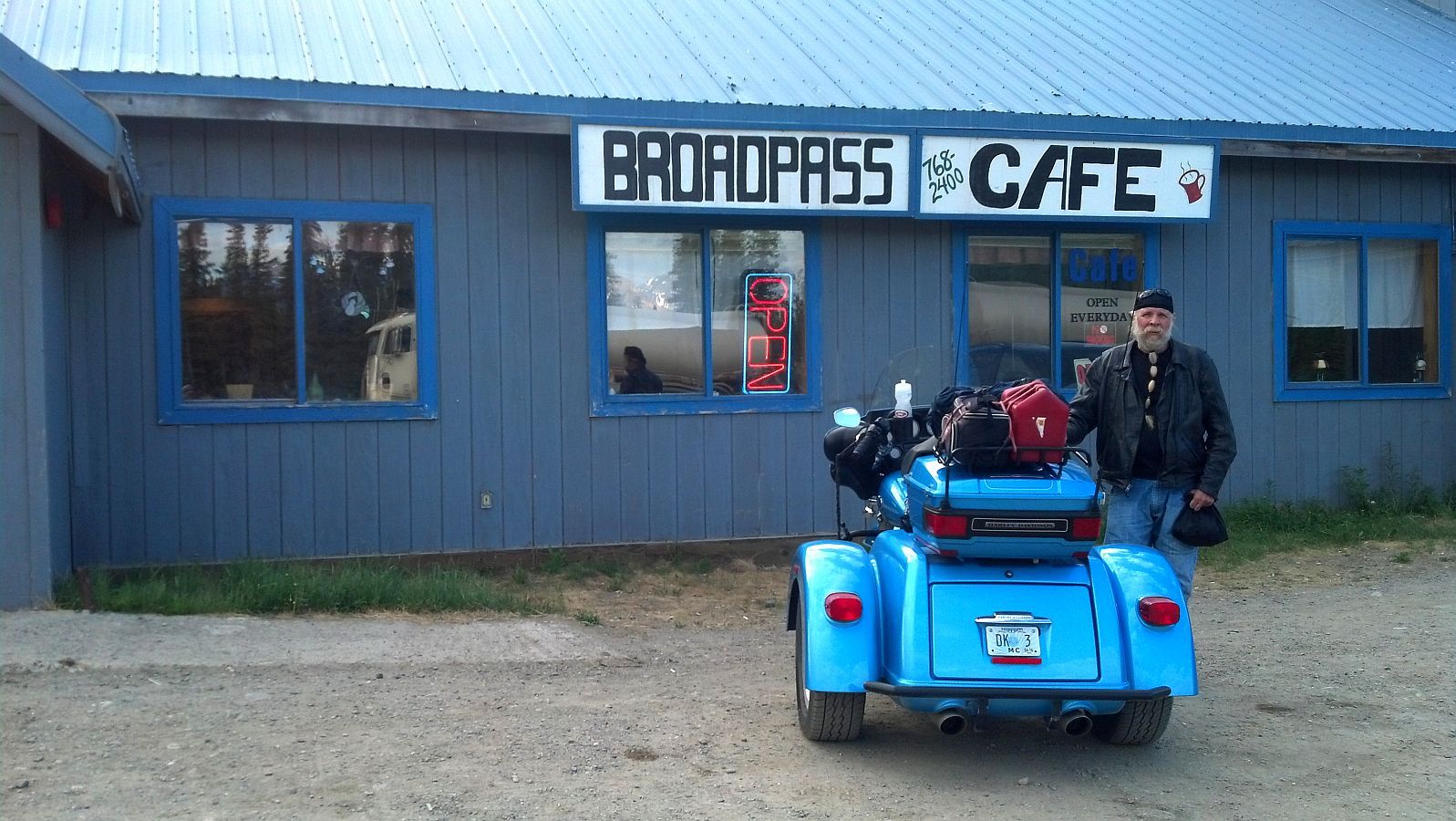 Back at our little cabin. This pic was taken around 10:30 pm. I'm digging that it never gets dark!