We Headed Out to Revelstoke
After a great afternoon & evening with Katie in Salmon Arm, we headed out to Revelstoke.

We did not know what to expect. Except, when I saw the first set of mountains covered in snow, I thought, this must be the beginning of the Icefield Highway.

Wrong!!!

There are hundreds and hundreds of miles of mountain after mountain covered with snow. Literally mind boggling.

Off from SA toward Revelstoke (we missed you Katie!)




Starting to climb and get a bit chilly.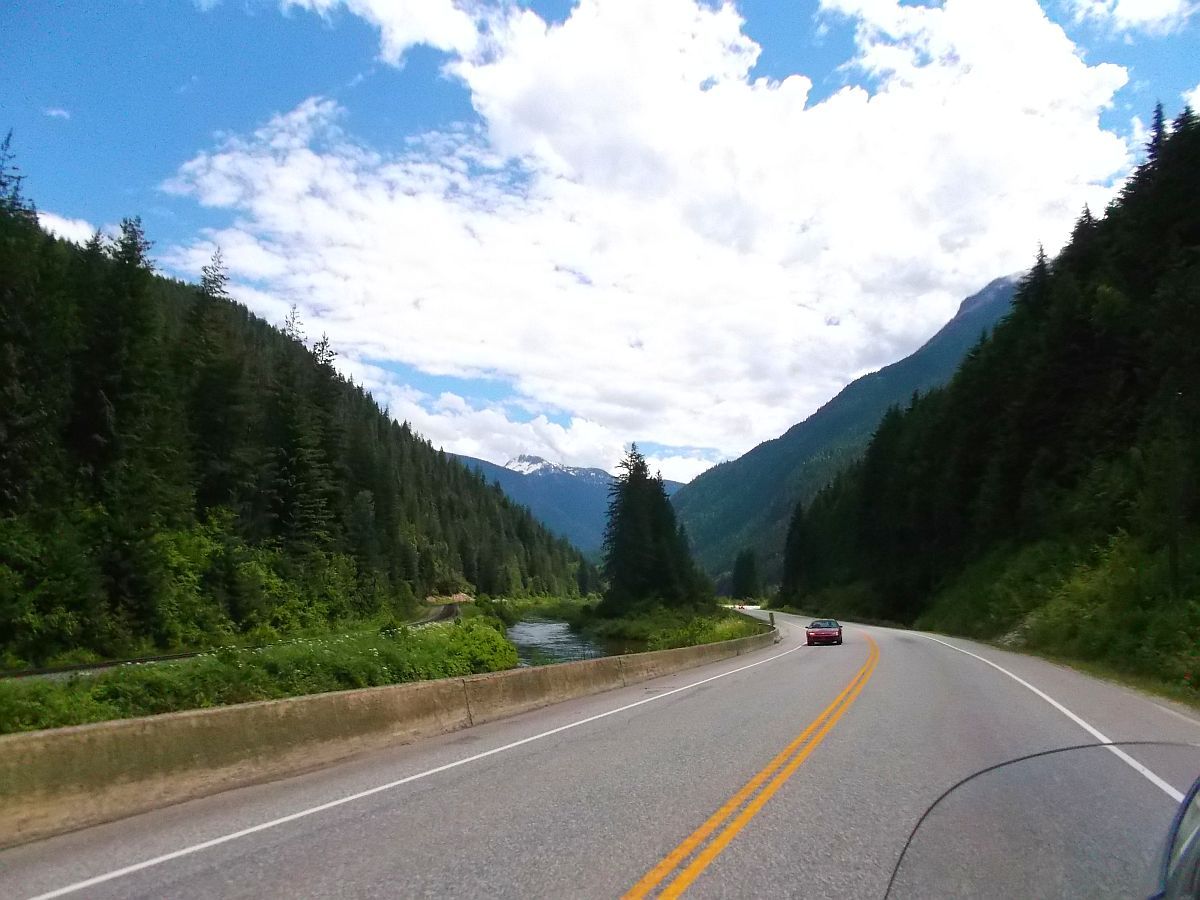 Lakes everywhere. No shortage of water here, and what comes out of the faucet everywhere we've been smells and tastes good.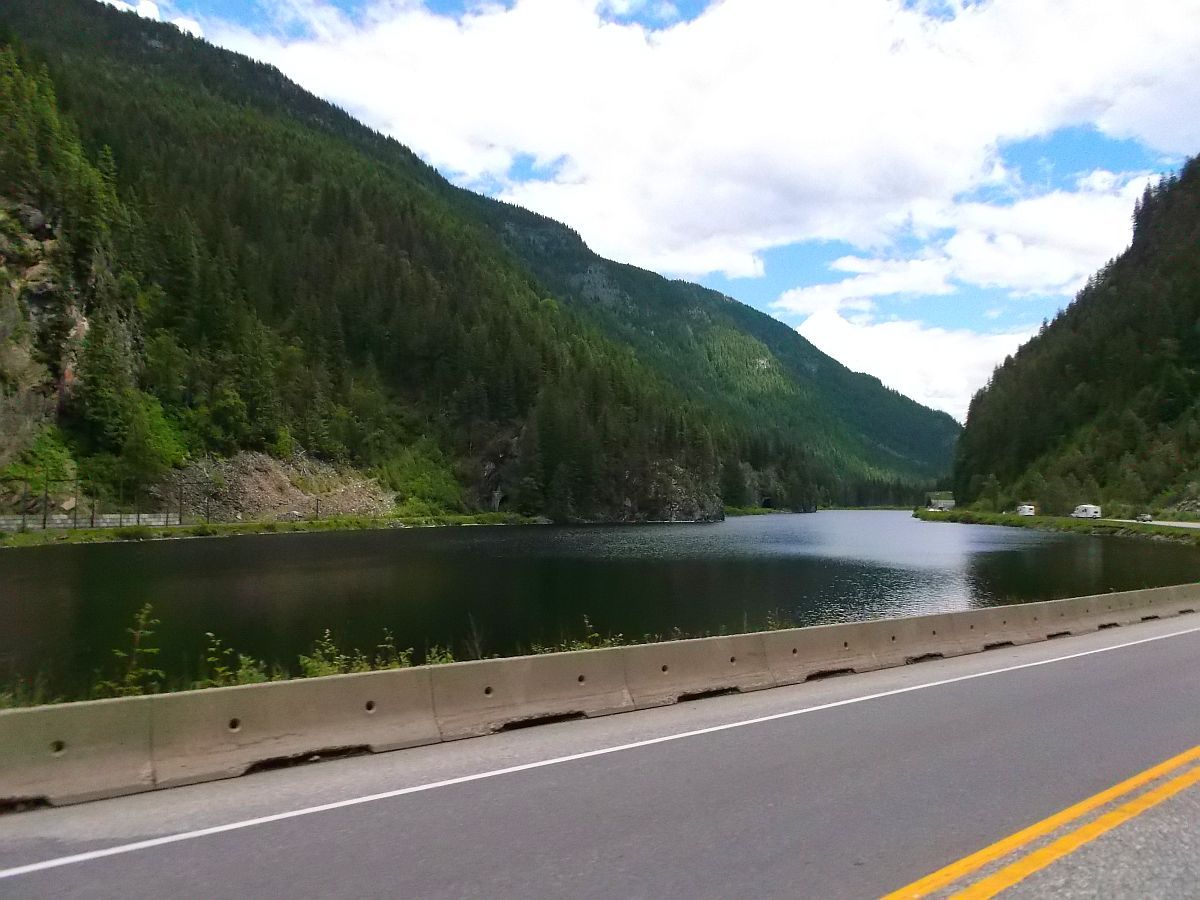 Coming into Revelstoke, got some gas, and headed on.

btw, gas is in liters and costs anywhere from 1.59 to 1.69 per for 91 octane, ethanol Free.




Mary does a great job of capturing pics!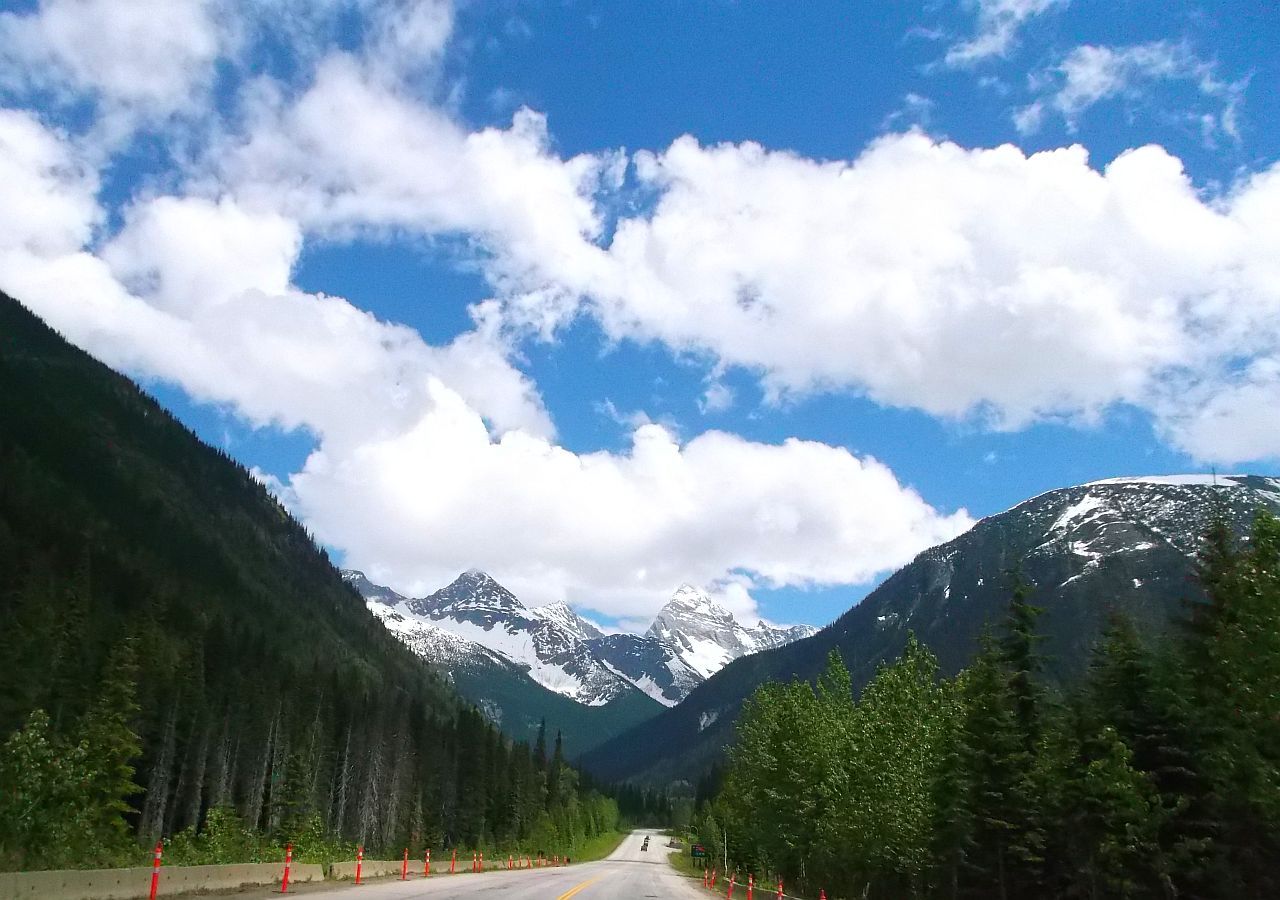 Somewhere along here it was getting cold. We turned on the heated jacket liners.

A little over a year ago Mary said she wanted to get a heated jacket, and thought I should too. I resisted for all the normal reasons. Never had any problem with layering up. Don't want wires hanging everywhere, etc. etc.

Well, we both got them last year and I gotta tell you, they are Very Nice! All last winter it was much easier & warmer than the normal layer upon layer that I used to put on and still not really be warm.

This is Rogers Pass coming out of Revelstoke toward Lake Louise.




We have so many pics of mountain after mountain from just this day, here are just a couple...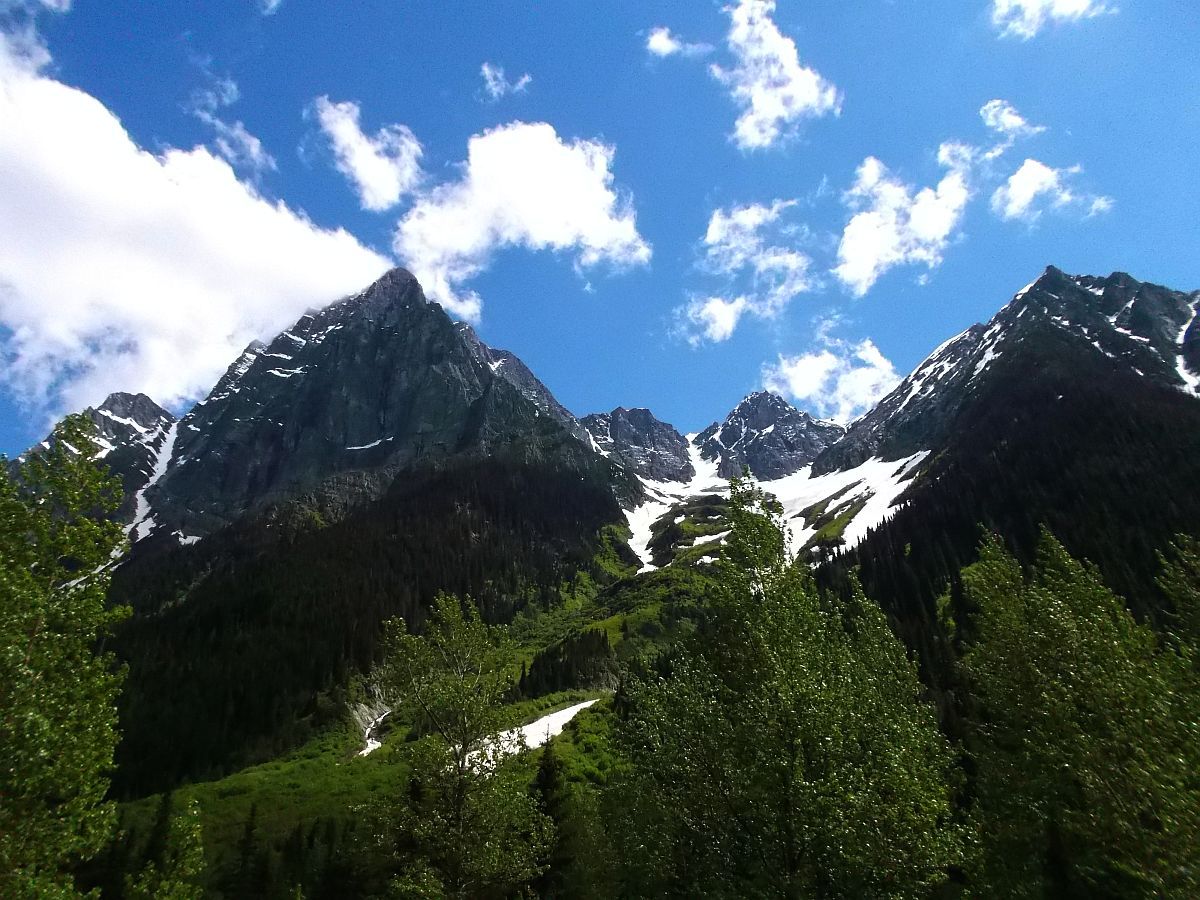 This road has some nice twistys, then it opened up into a 4 lane with great sweepers.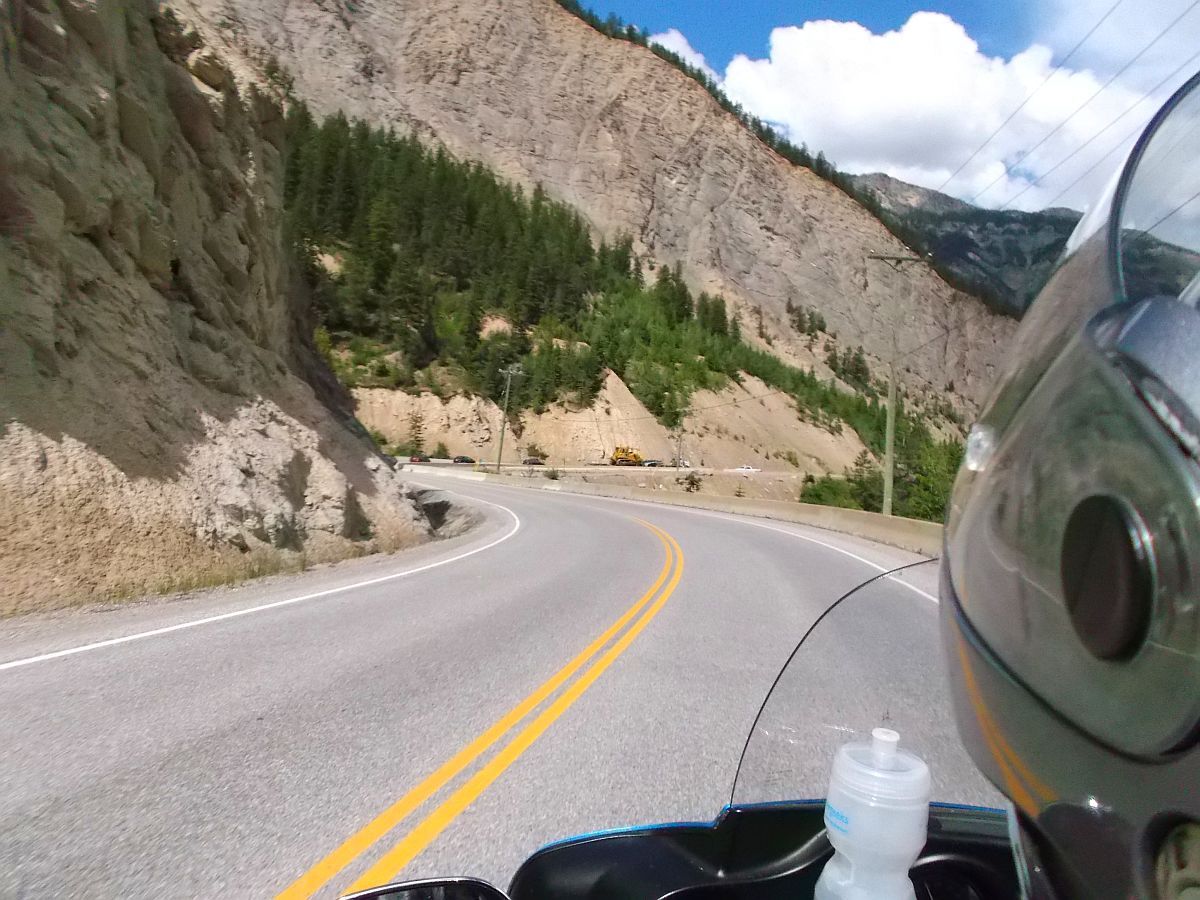 What I found very interesting (no complaints at all), the Canadian drivers will follow the speed limits in town and close to the towns (which are quite slow compared to the States). Then when on a road like this they open it up!

The speed limit on this 4 lane was 100 km (62 mph), but I was doing 75-85 mph and getting passed by almost everyone!




more pics coming.