We stayed in Bella Coola...
We stayed in Bella Coola two nights....most of one day, all of the next, and half of the third day.
The left half of this building was our home base while there. The Bella Coola Motel is owned and operated by the NuXalt Nation.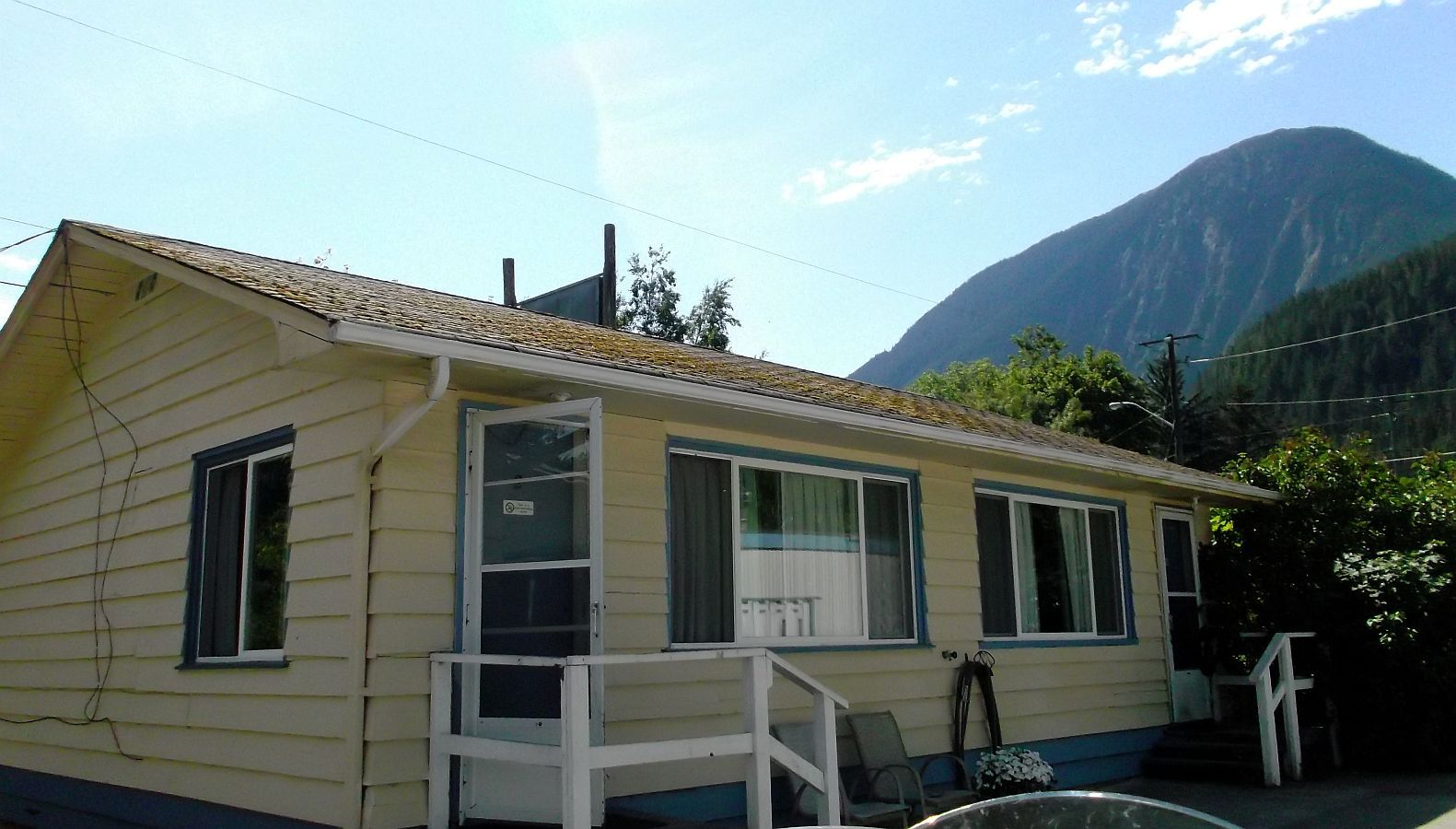 After unloading, and going to the end of the road, we then went to the Bella Coola Museum, no cameras allowed inside.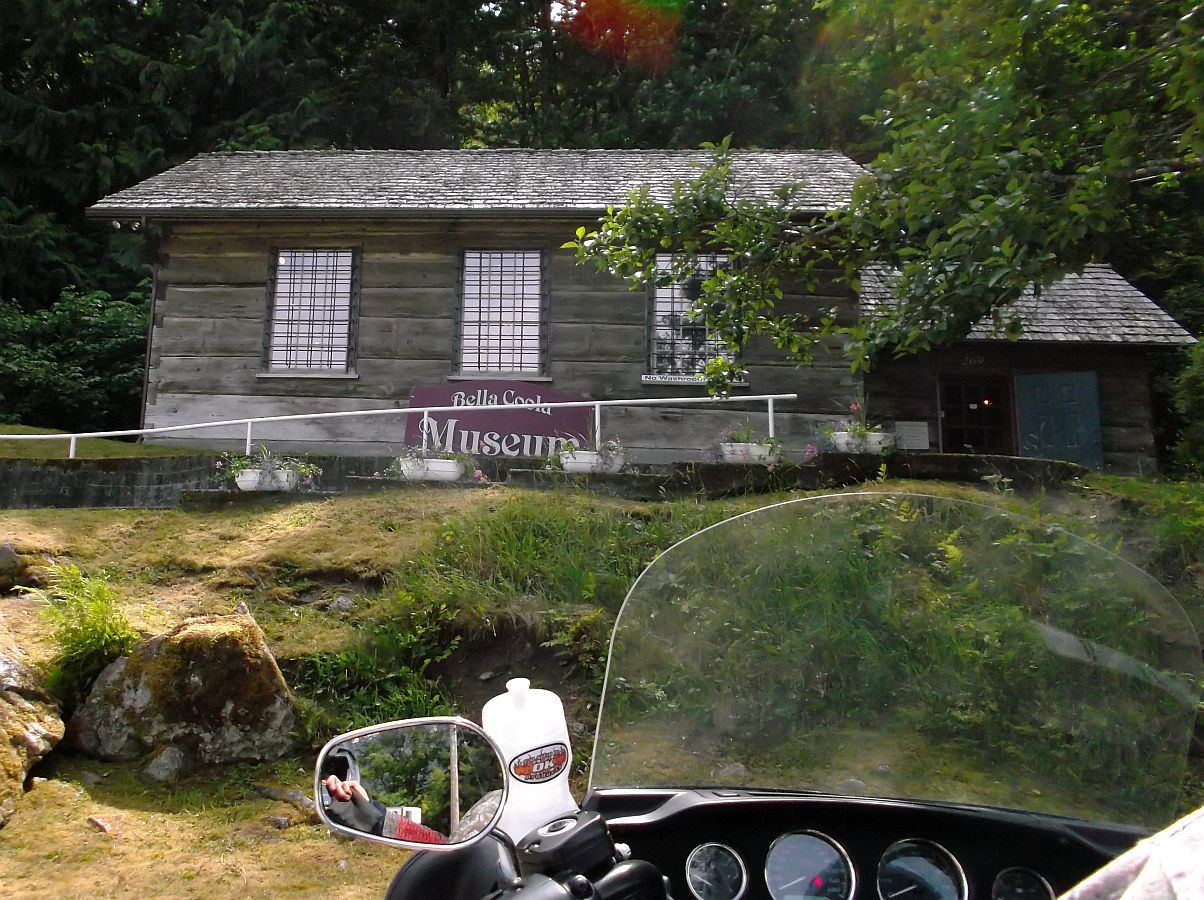 Amazing stuff from Mckenzie and the Norwegians who settled the land (other than the Indian Nations that were here long before the Europeans). Also a great history on the road to Bella that the locals built on their own, with their own money (to start with...the Canadian Government refused to help at first).
After the Museum, we went to the grocery store and bought food for today and tomorrow.
Hit the information center. Mary wanted to go on a tour that would takes us to see some bears. Was referred to several different tour guides. 2 of them are currently closed, the third one, Leonard, was there. We talked to him for a while. He is not currently doing any tours, but gave us some tips on where we could go. Since the probability is low of seeing bears right now, we asked about fishing. He gave us a few spots to go, then lent us his nice rod and reel.
We went down to the store, got a license and a tag (the salmon are just starting to run). While there we met John Edgar, a local Indian, in the parking lot. Got to talking to him, ended up making arrangements to go fishing with him at a few of his favorite spots. He'll be here at 10 am to pick us up. He also helped us pick up the preferred tackle for the fishing we'll be doing.
Got back to the motel, pulled off the lightweight line from the rod, put 40 lb line on it. We're ready to go.
Next day-
John Edgar of the NuXalt Nation showed up at 10 am and took us to his fishing spot.
We fished, learned a bit more about him and Bella Coola.
He then took us over to the falls...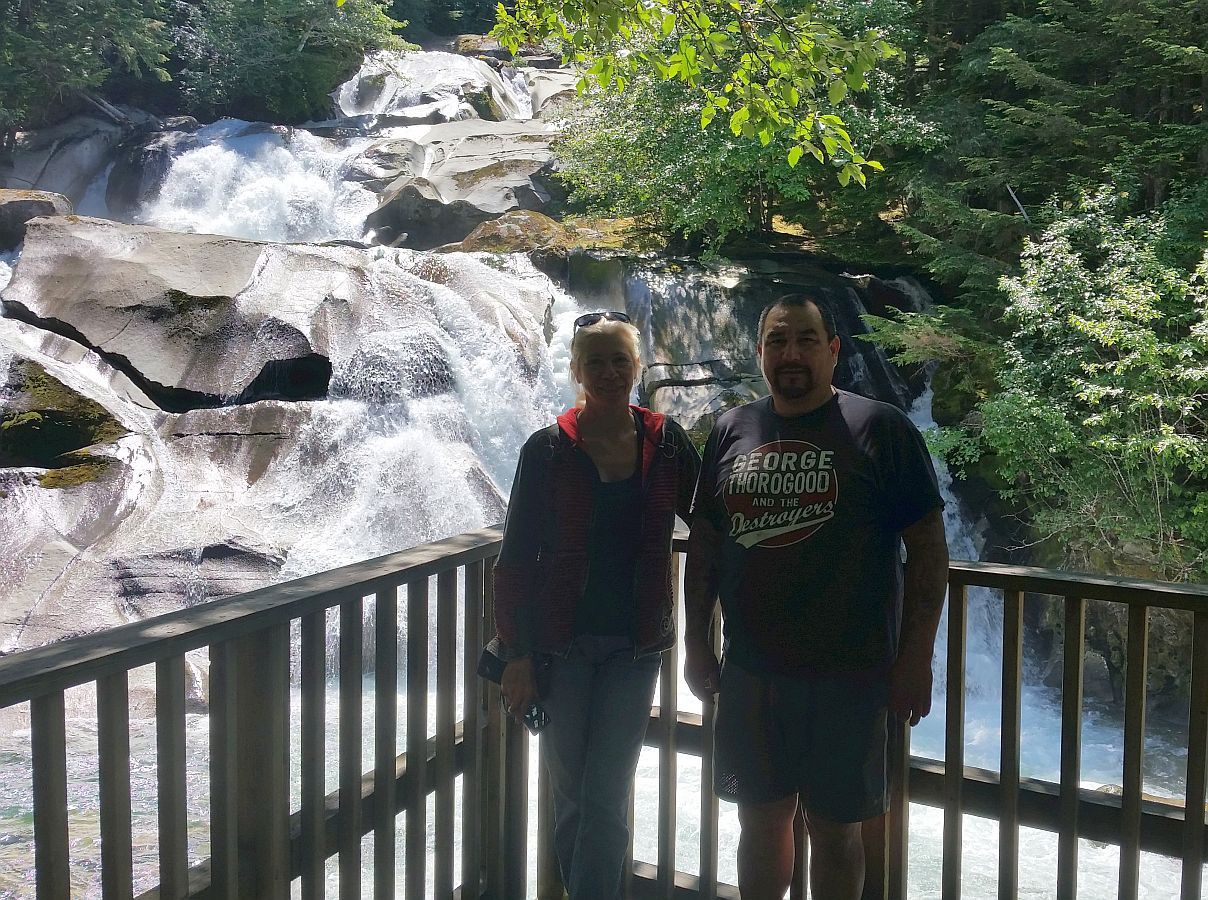 ...saw the hydro electric plant that powers the entire valley...
...we then went down to the sea. Spent a lot of time talking and learning of his ways.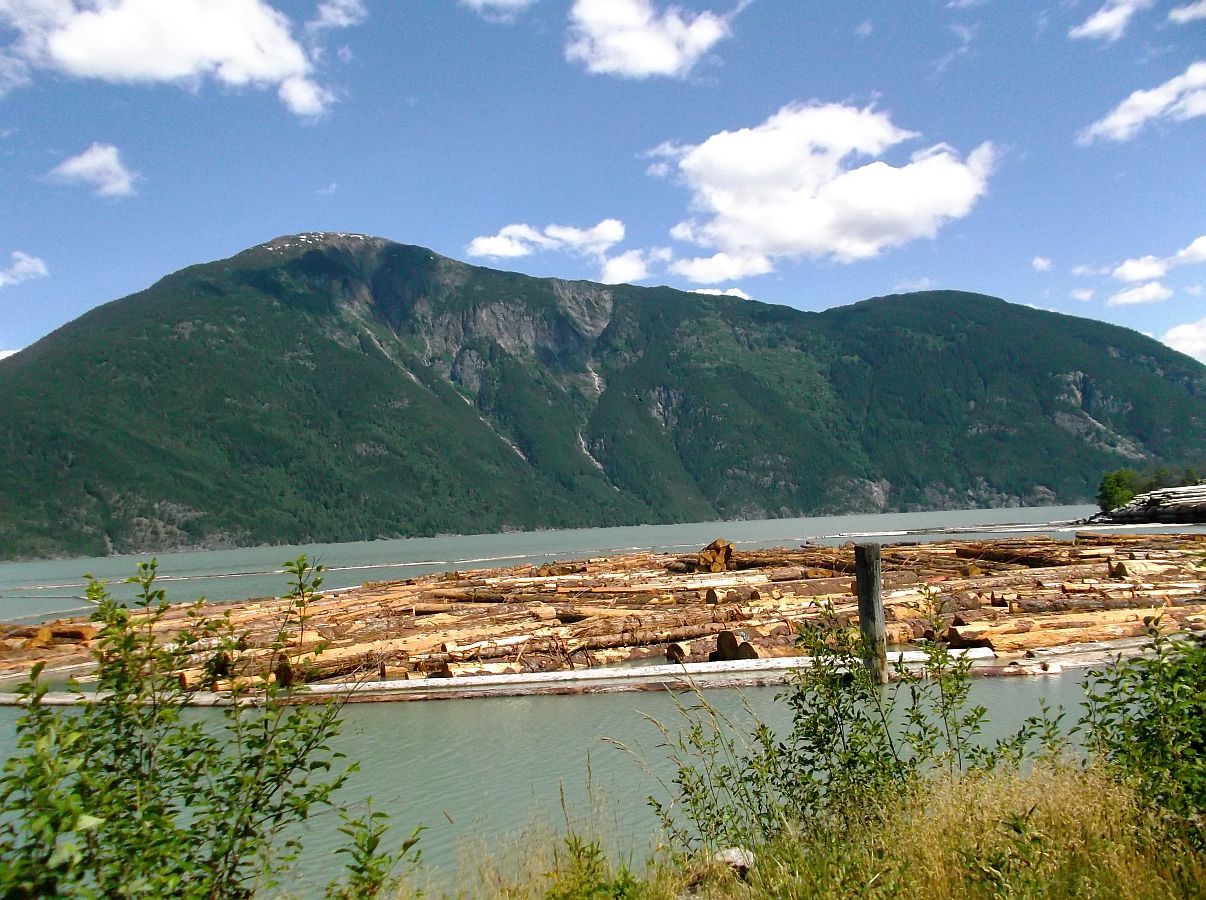 More in next post.