Home

/

Blacked Out Spokes on Your Harley - Black Spoke Covers
BLACKED-OUT
YOUR SPOKES
On
Your Harley
FEATURES & SPECS:
Black Spoke Covers

Protects Spokes - Get a Blacked-Out Look

EZ Cleaning with soap & water

82 Covers - Can be trimmed to fit Your Spokes

Removable or can be heat seamed for Permanent Installation

Simple INSTALL- Comes w/ instructions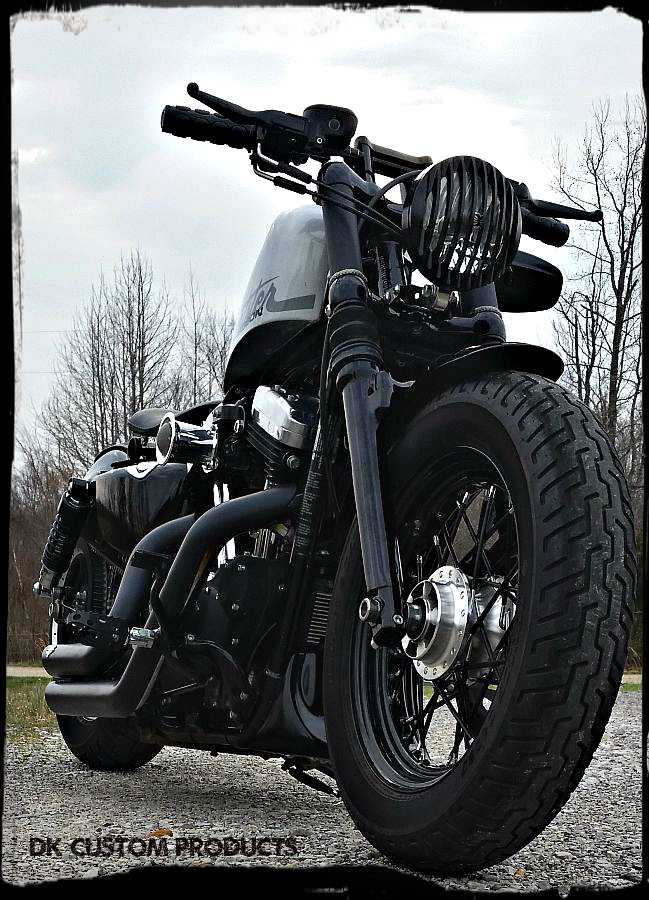 Spoke Covers are the alternative to the expensive cost of powder coating. Not to mention the hassle of unlacing and re-lacing your wheels. With these covers there is no unlacing, they do not chip, fade or come off easily and they are simple to install.
A great way to cover up rusty or pitted spokes, they are easy to clean with soap and water and can also withstand a pressure washer. They do not fly off, but are removable, and seams can be closed for permanent installation with a heat gun.
They come with a non-visible slit which allows you to install them without unlacing your wheels.
Custom cut for HD Wheels. Extra's included! (Most pairs of wheels have 80 spokes total, between the front and rear. Each kit comes with 82-85 covers)
FITMENT:
16", 18", 19" & most 21" Spoked Wheels. 82 covers at 8 3/16" long.
This seemingly small Mod will Radically change the look of Your Ride!
"WOW! A bit of time to install, but the look is Fantastic!" -Lars
Customer Reviews
Excellent product

Review by

Eric


Able to cut them to your desired length for your spokes. Really changes the looks of the bike, very happy with the purchase (Posted on 4/12/2021)

Love the look

Review by

Whylee


These spoke covers are great. They look amazing when done. Its alittle time consuming to install , but its not bad. Super fast shipping as always. (Posted on 6/23/2020)

Great product

Review by

Crash


If you can't afford new rims then theses are for you. They are a little bit of a pain to put on, but they are well worth it when you are done. I highly recommend them! (Posted on 2/24/2020)

Pretty good

Review by

Shagz


A bit of a pain in the arse to fit to the rear wheel, but worth the swearing lol. Looks bloody awesome.
(Posted on 9/9/2019)
Product Tags
Use spaces to separate tags. Use single quotes (') for phrases.