Choosing the Right Size Thunder Torque Inserts
THUNDER TORQUE INSERTS™
What Size For My Pipes?
Size Key:
W118 = 1 1/8" in Diameter
W158 = 1 5/8" in Diameter
W258 = 2 5/8" in Diameter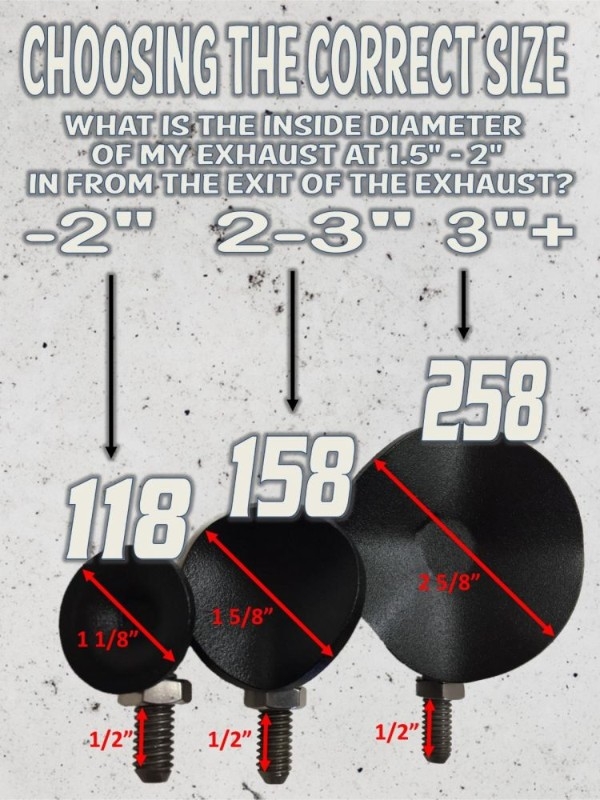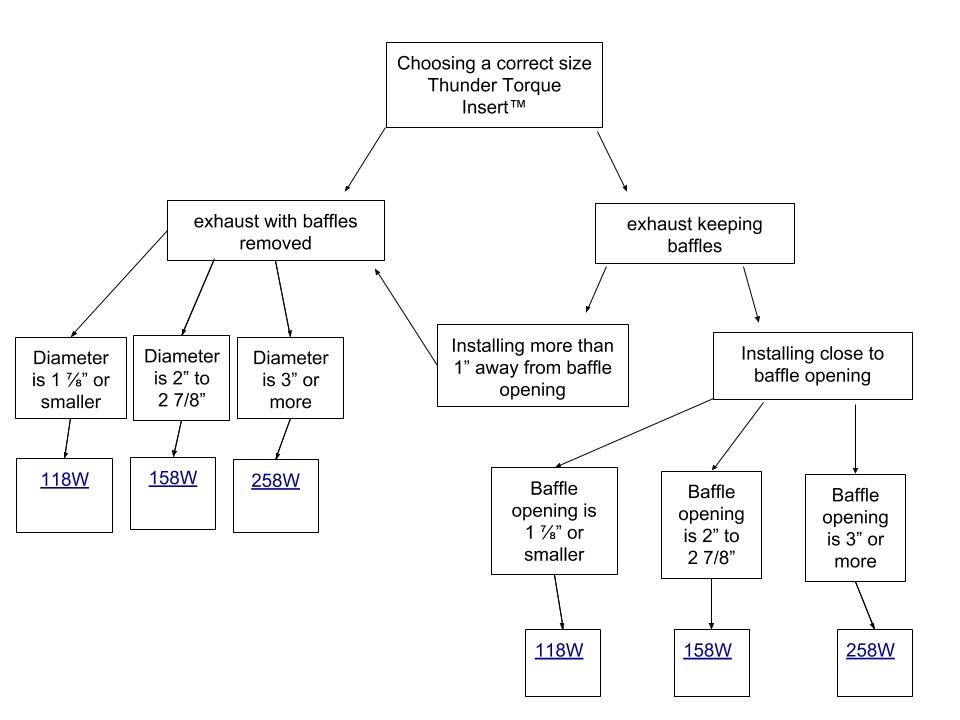 Examples of Just the Right Size TTI for the opening-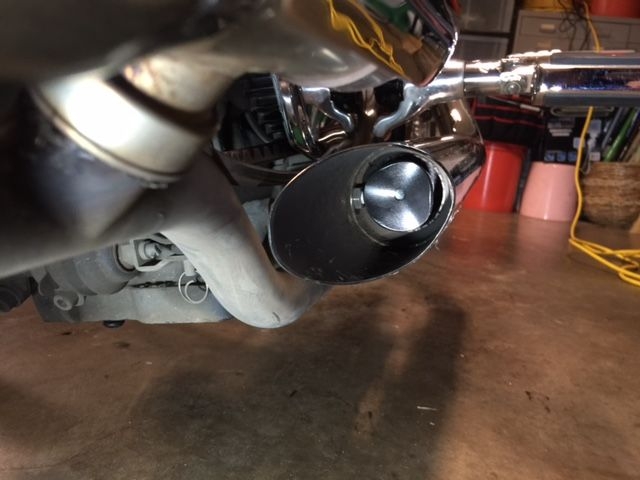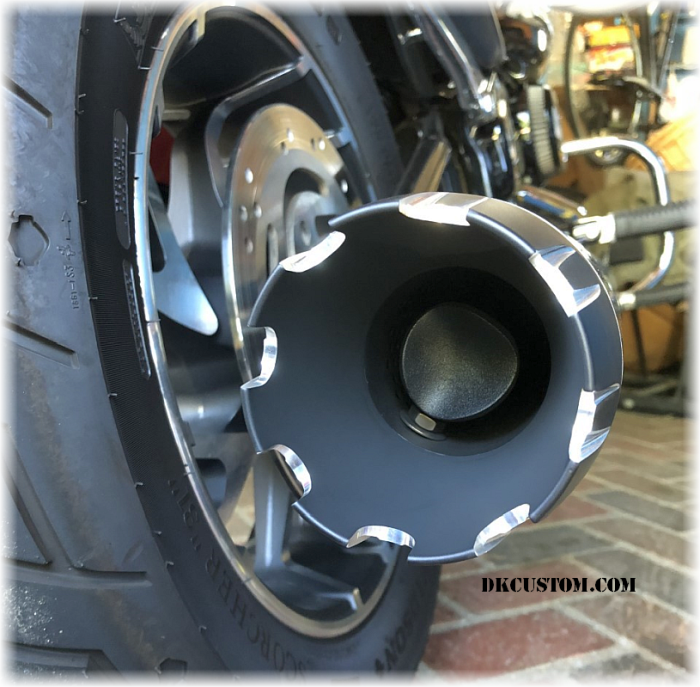 ***NOTE: Less than 5% of exhausts & setups will require our newly designed LT Variation of the TTIs.
These TTIs have extra thread length for thick or oversized exhausts.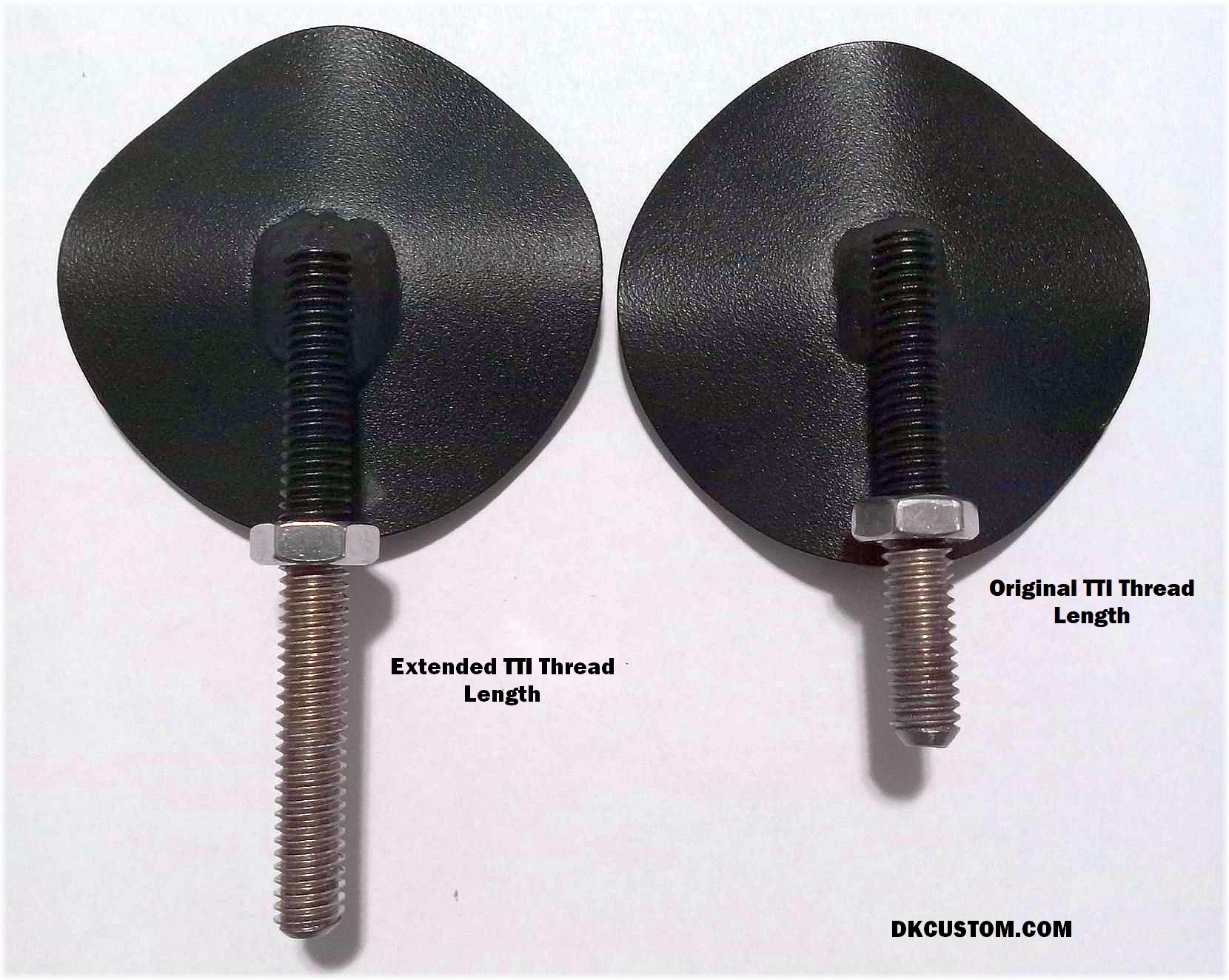 Here's a video on how to know if the LT variation is needed for your application:
HERE is the product page for Thunder Torque Inserts™
Here is what folks are saying:
"..I was disappointed that the Cobra NH slip on muffler caused obvious loss of engine torque although the exhaust sound was much improved from stock and also SE slip on.

I did some internet research to find that exhaust lollipop baffles might help and favored DK TTI from the options I found.

I have to say I was skeptical that the TTI would make much difference but went ahead and fitted it onto the removable Cobra muffler baffle tube so the DK TTI bolt wasn't visible outside the muffler. I was amazed at the difference this little cup close to the exhaust exit made! It definitely restored a lot of engine torque and the sound is even better.

Best $26 (including shipping) I've ever spent!

Thank you DK for this great product!"

DL
"Just wanted to give you a heads up. I received my Thunder Torque Inserts™ (W118)a couple of days ago, put them in and finally was able to ride today. Great product.
It toned down the idle and low rpms on my Vance and Hines Shortshots. The increase in the mid range is awesome. I was expecting to buy new pipes, but not now. The Shortshots have become a performance pipe with great sound." -John
"I do not usually thank people, but I just got the W118 installed...so much better pulling out...Big Improvement...Anyway thanks, another satisfied customer. Bike is a 2012 FLHTK with Stage IV Harley kit, dresser duals and street cannons.
It did change the exhaust note as well, a bit crisper is the only way I can explain, that's also a win in my book! -Eric
Thunder Torque Inserts™ Are Patented.
Live Free - Ride Free!