Home

/

CHROME CLAMPS & FOOT PEG MOUNTS - COMPLETE KIT ...More
~Complete Kit ~
CHROME UNIVERSAL CLAMPS
&
CHROME FOOT PEG MOUNTS

PERFECT FOR HIGHWAY PEGS
FEATURES & SPECS:
Pair of 3-piece Heavy Duty Steel Clamps
Will work on any 1.25" Engine Guard

PLUS a Pair of Foot Peg Mounts

Durable Chrome Finish
Inlcudes all Hardware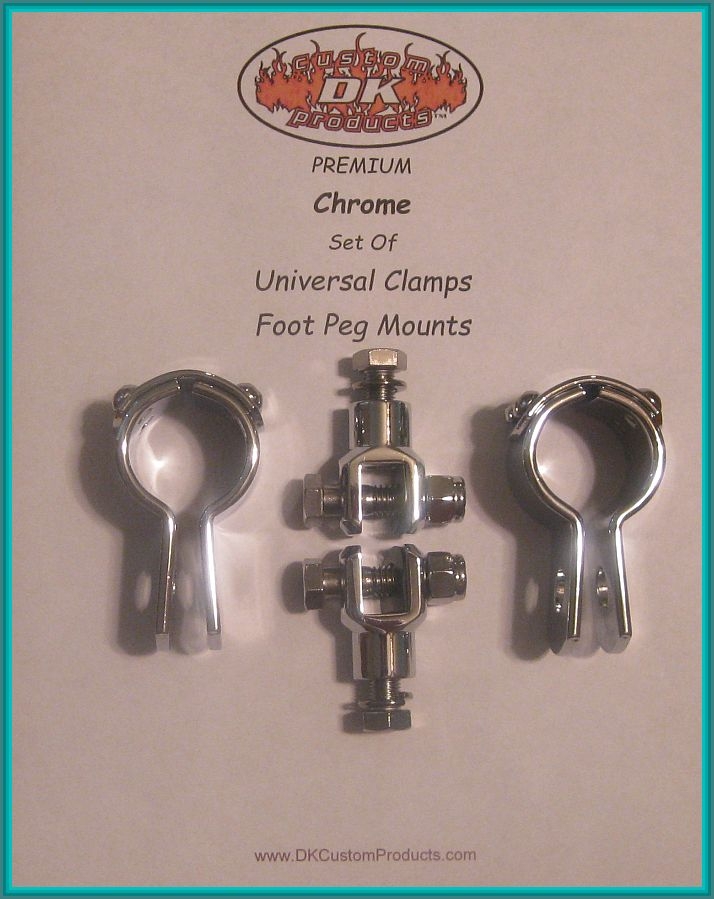 Complete kit for mounting higway pegs on your engine guard!
Completely adjustable to fit any Harley Engine Guard and foot pegs


This is an EASY install



"Perfect for the foot pegs I got from you. Thanks for the quick delivery!" -Jason

Product Tags
Use spaces to separate tags. Use single quotes (') for phrases.