Home

/

DIY External Breather System w/ Catch Can Touring Softail Dyna Sportster
DIY External Breather System
with
4 Stage Catch Can
For

Harley-Davidson

FITS ALL TWIN CAM, MILWAUKEE-EIGHT MODELS & SPORTSTERS

DK Custom Products
FEATURES & SPECS:
Fits All Air Cleaner Systems w/ Stand-off back plates
Allows Discrete Placement of the Catch Can
No more hot, oily, oxygen depleted air going into your intake
Your choice- Black or Aluminum 4 Stage Catch Can
Includes 6 feet of hose for maximum flexibility in filter placement

DIY Kit requires drilling & tapping
Includes Step-by-Step instructions
In the picture below you can see the stand-offs that are part of the backplate (that butt up against the heads). This system includes hose barbs that can be threaded into those stand-offs and allow you to vent externally, as discretely as you would like.
This Picture is showing an Ness Big Sucker Air Cleaner that has our Sano Black Air Cleaner Cover, specifically made for Big Suckers & HD Stage I Air Cleaners. You can see this cover HERE.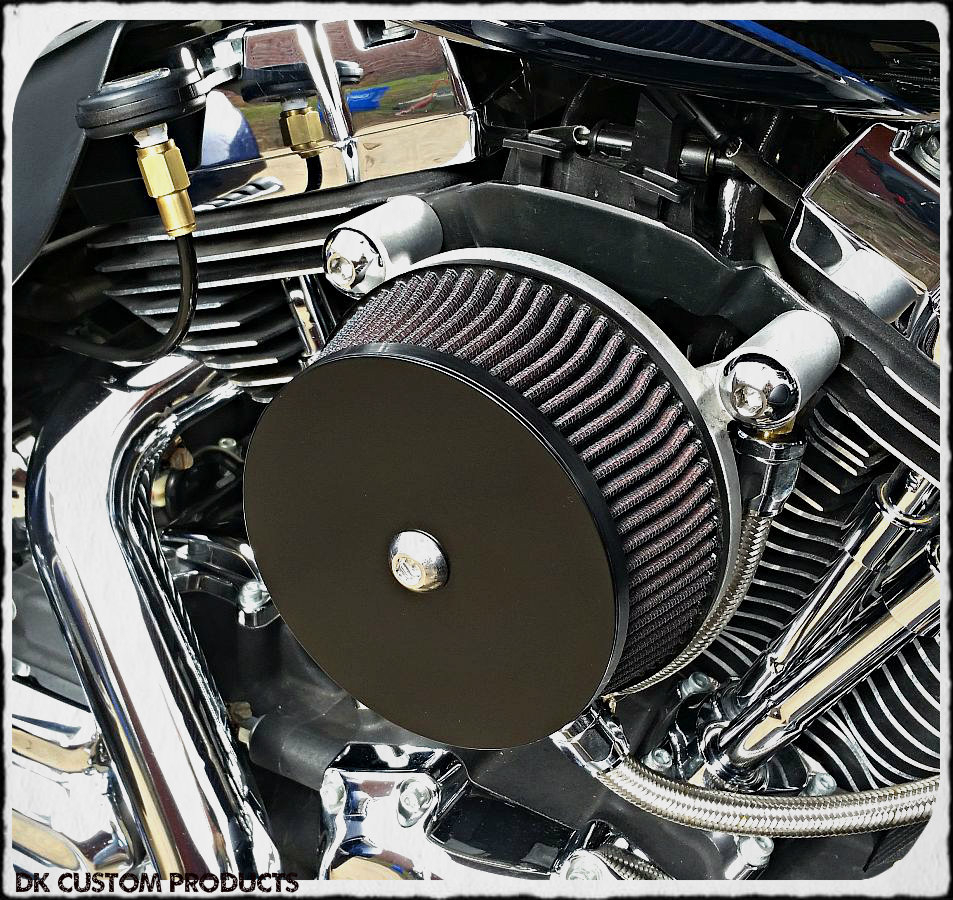 Your Choice of a Black or Aluminum Finish 4 Stage Catch Can is part of this kit. See more photos and details on the Catch Can at this LINK.
An external Breather Kit is preferred with any Air Cleaner System. This allows for only clean cool air to go into the air cleaner and engine, increasing performance and engine longevity.
This DIY kit is designed for aftermarket Stage 1 Air Cleaners that don't allow for venting out the end of the breather bolt. It can even be used with the stock air cleaner.

The EPA has required Harley to route hot, dirty, oily crankcase air back into the air cleaner compromising the performance of your engine. This vents it without compromising the performance and longevity of your motor.
With this breather system you will experience a slight performance increase. This is because engines like Cold Dry air!
Fits All Twin Cam & Milwaukee-Eight Models - 2000-Up Touring & Softail, 1999-Up Dyna
Fits All Sportsters & Big Twin Evo Models - 1991 & Up
When ordering, Choose a Machine Cut Aluminum Finish or a Black Powder Coat Finish.
The Machine Cut Billet Aluminum Finish that can be polished to a Mirror Finish.
The top of the Catch Can is attached to the hose by a zip tie or hose clamp (both supplied w/ the kit). The bottom of the Catch Can threads to the top.
Anytime you want, you can un-screw the can portion, empty out all the gunk, and then thread it back together.
The top of the Catch Can is vented, letting the air escape, while the 4 Stage Filtration catches and holds the oil.
The Catch Can is 1 1/2" in diameter and 2 5/8" tall. For more details on the 4 Stage Catch Cans, Click HERE.
*This kit requires drilling (11/32" drill bit) and tapping (1/8" NPT Tap) threads into the stand-offs (that are part of the backplate). The benefits are that you can completely hide the hoses, if you wish, and it will work with air cleaners where no other external venting system will work.
Drill bit & Tap kit is an option above.
If your air cleaner system will accept the Stock OEM breather bolts, we have other breather kits that are straight bolt on, not requiring any drilling or tapping. You can see the one for the Sportster HERE, and the one for the Twin Cams HERE.

Caution: Motorcycles modified with this DK Custom Products High-Performance part may not be legal for public highway use in some areas. The user shall determine suitability of this product for his or her use.
Below are some photos showing various stages of Installation on several bikes.
For full instructions, please look at the Instructions tab.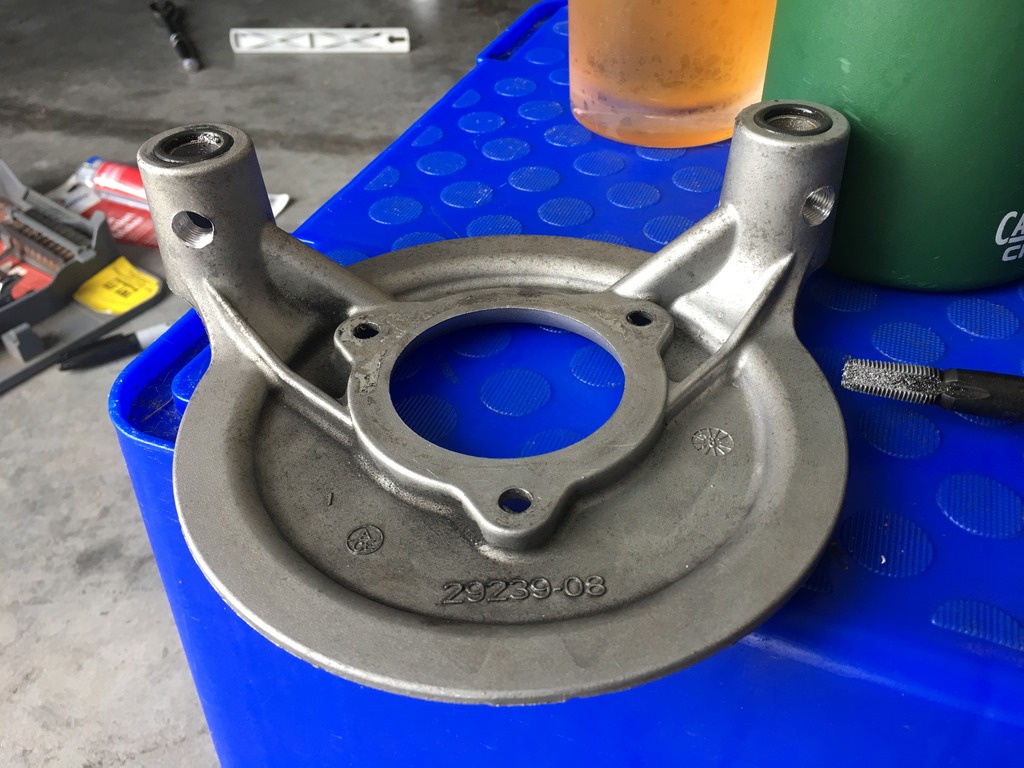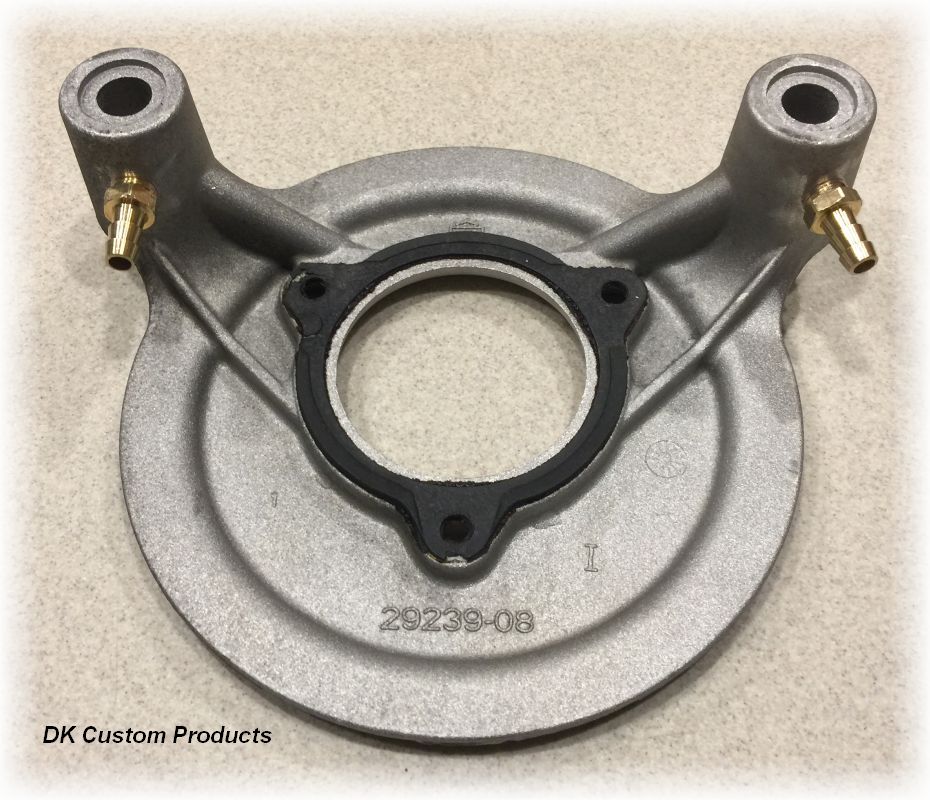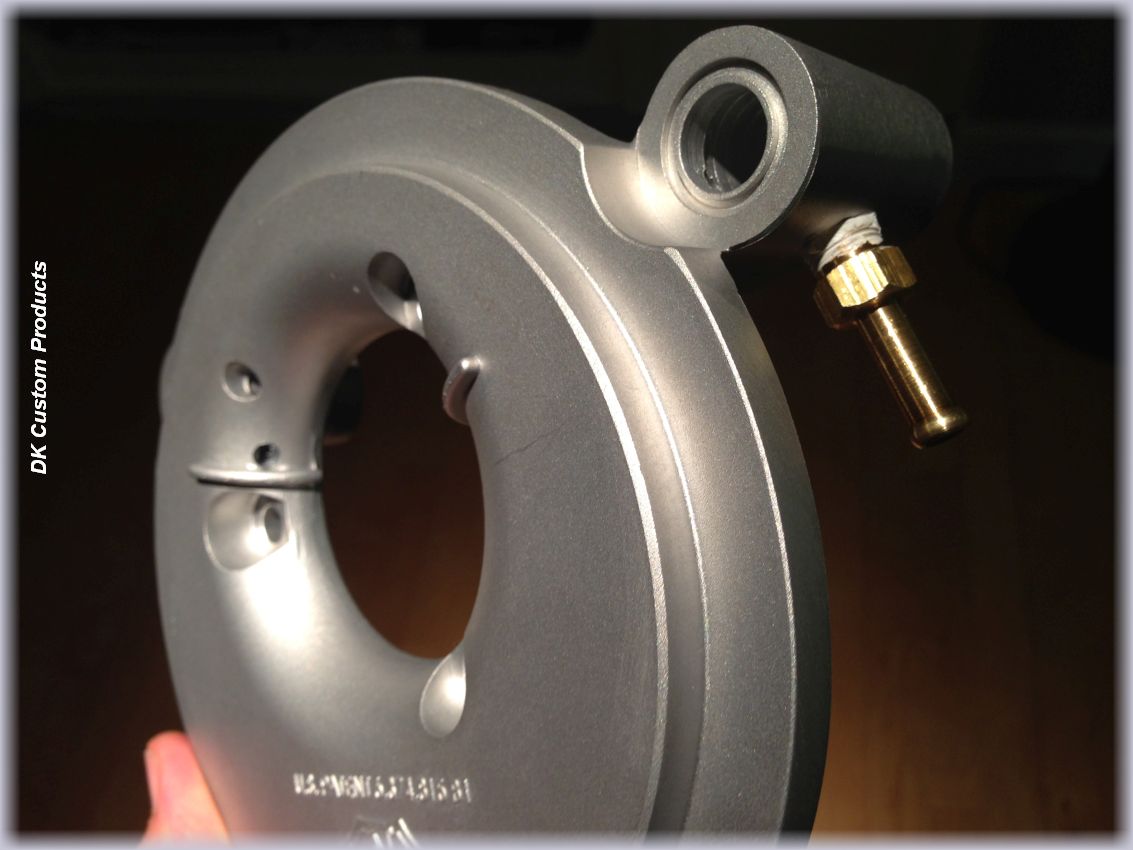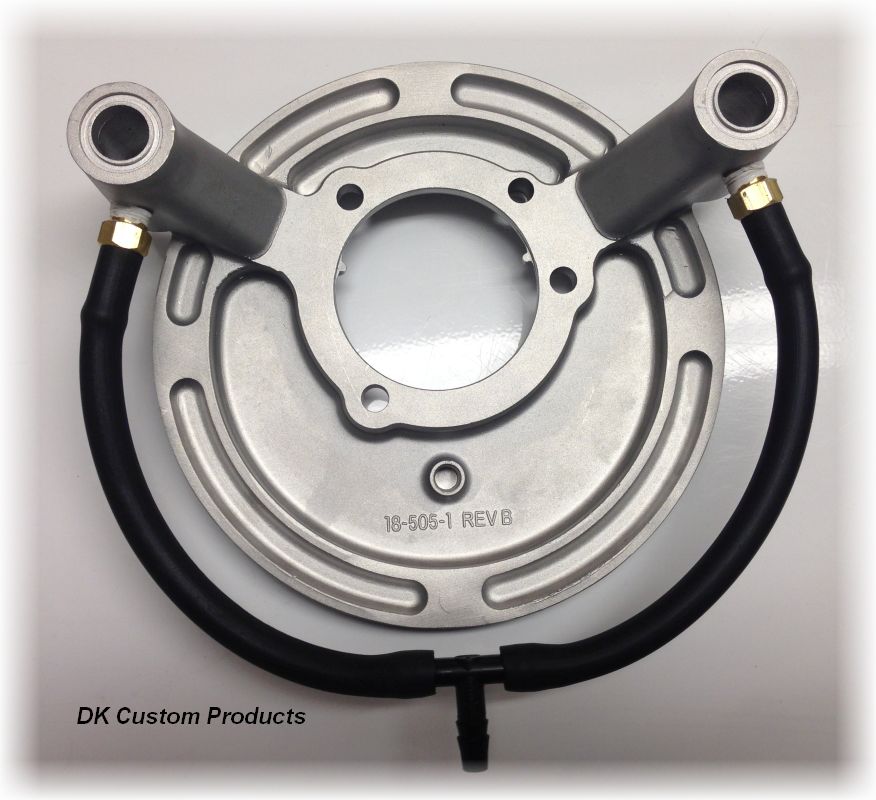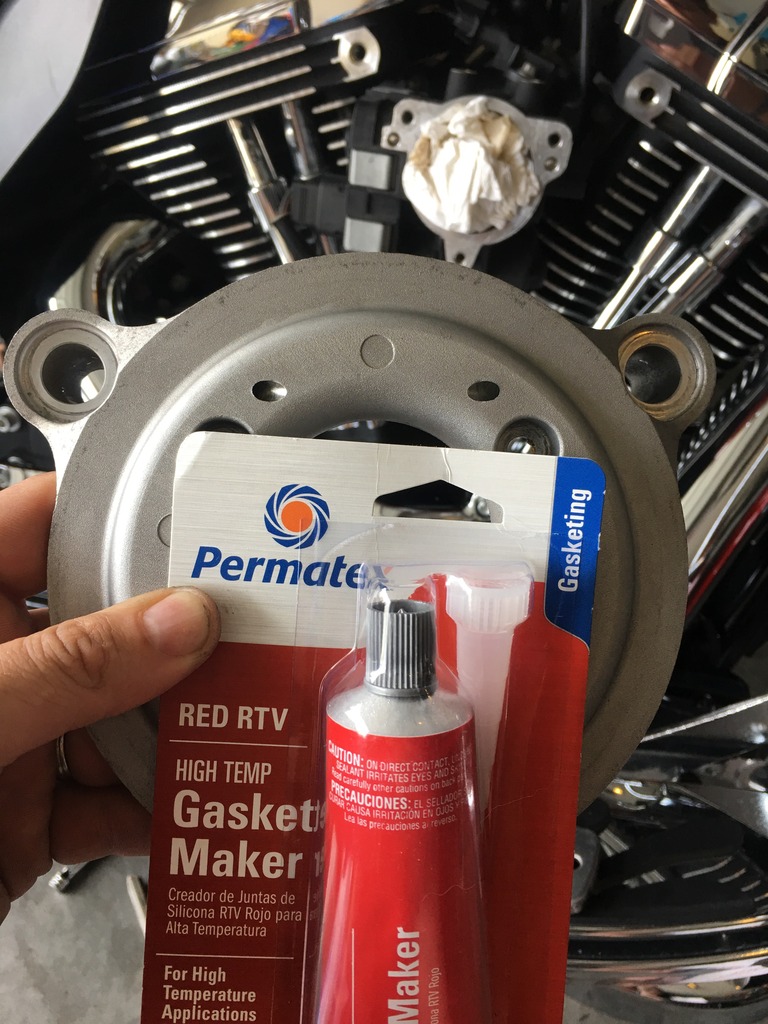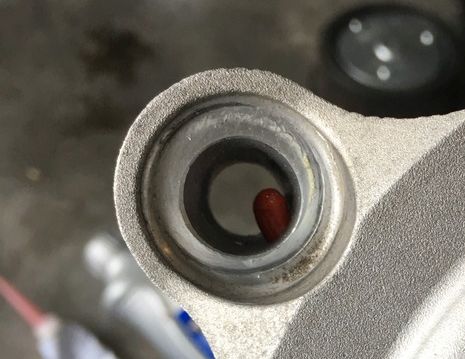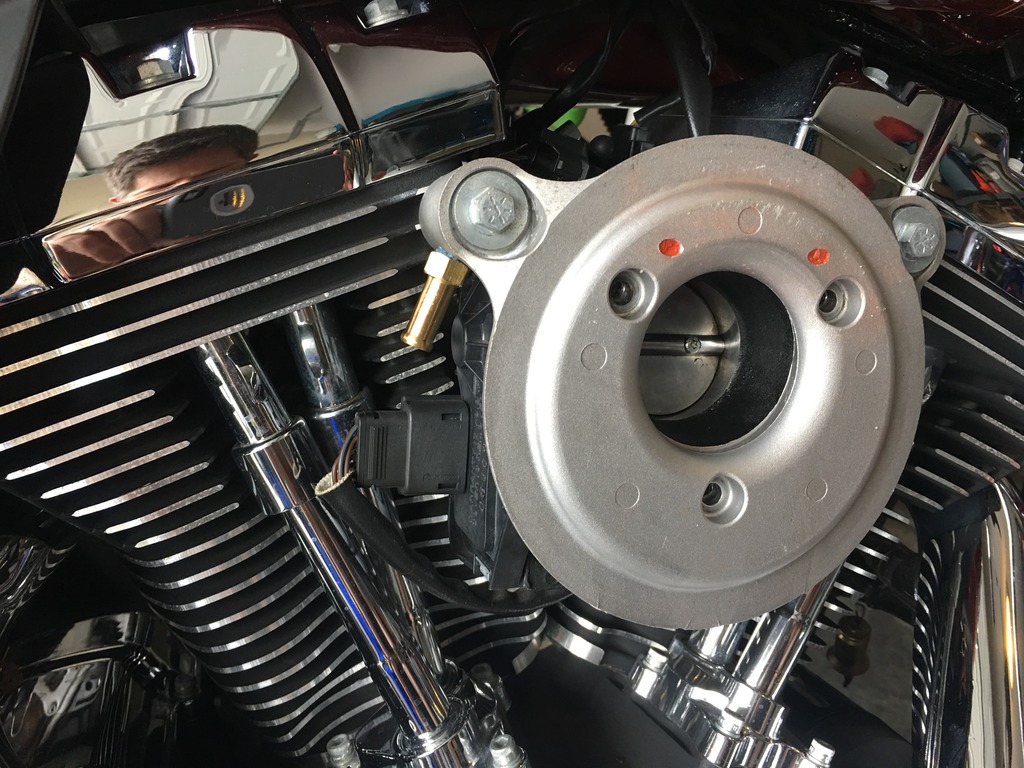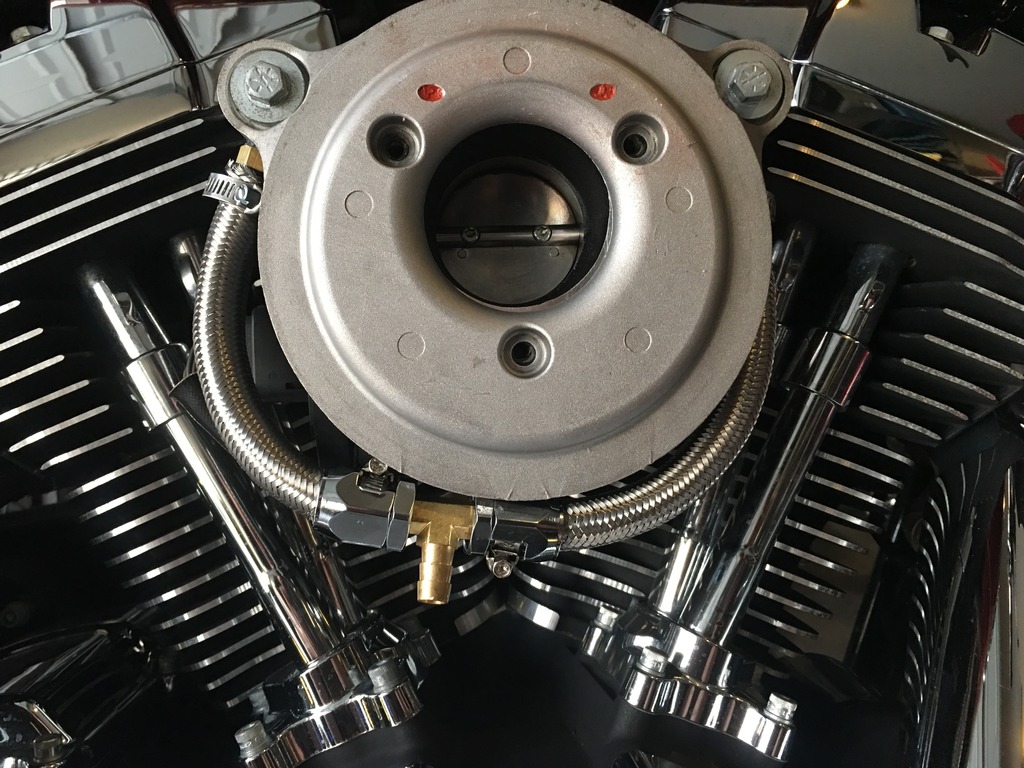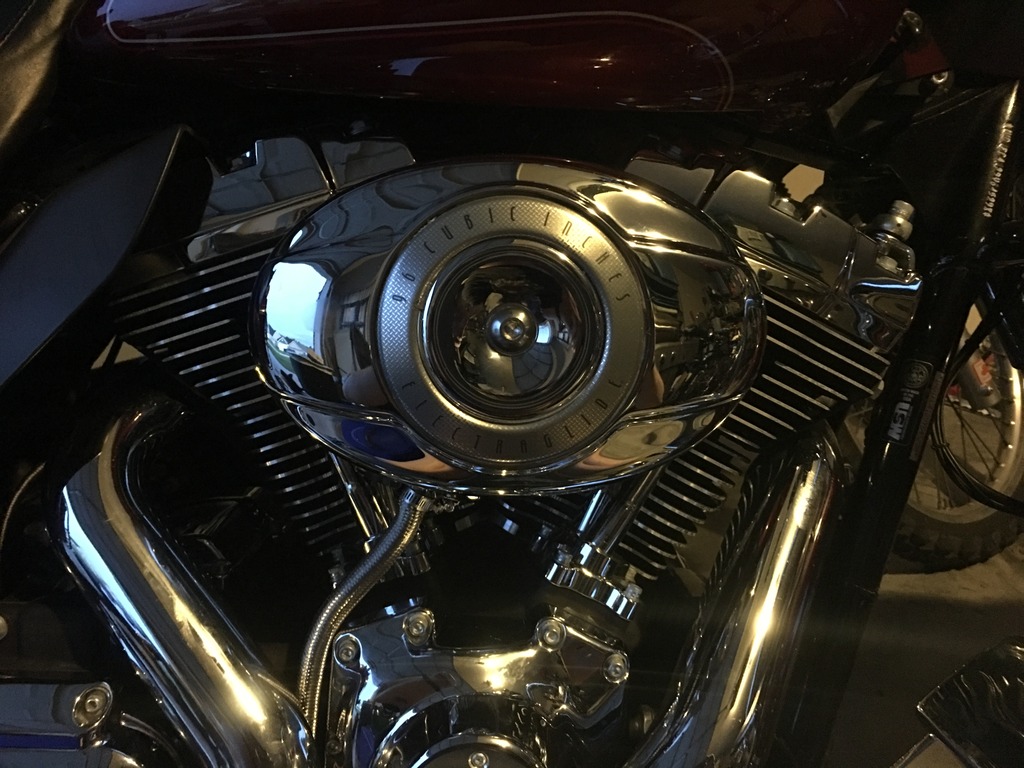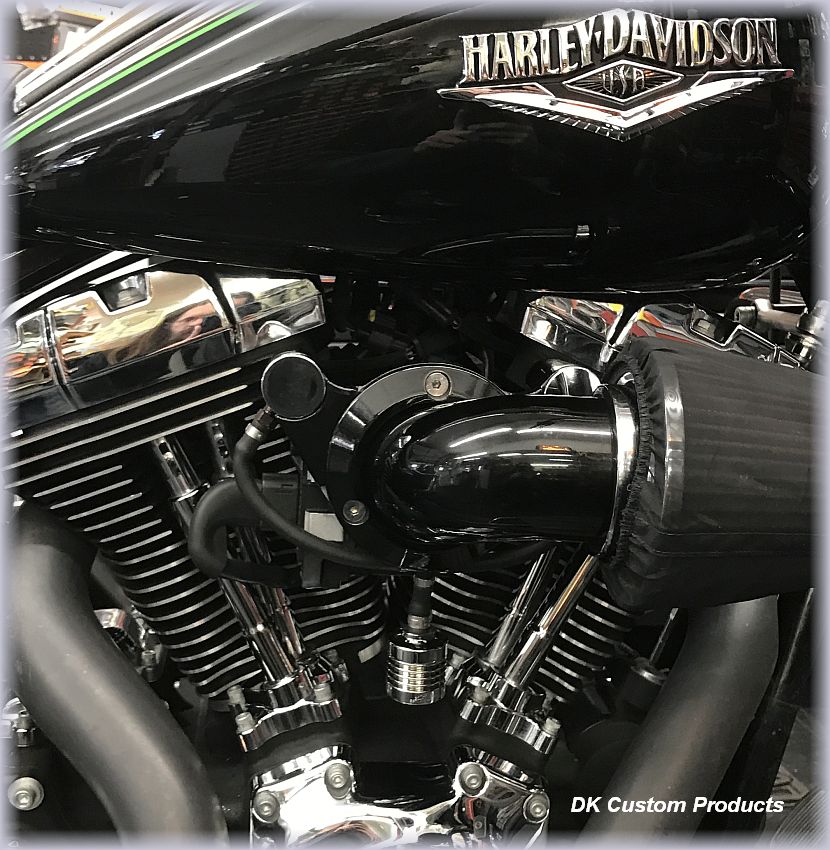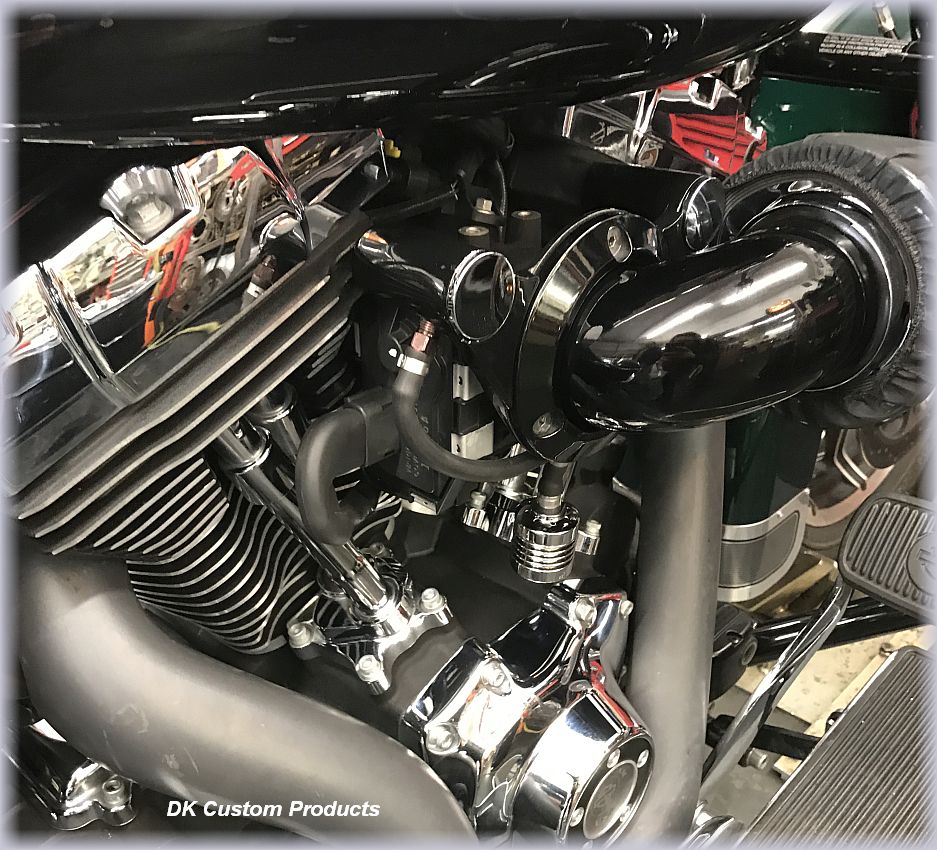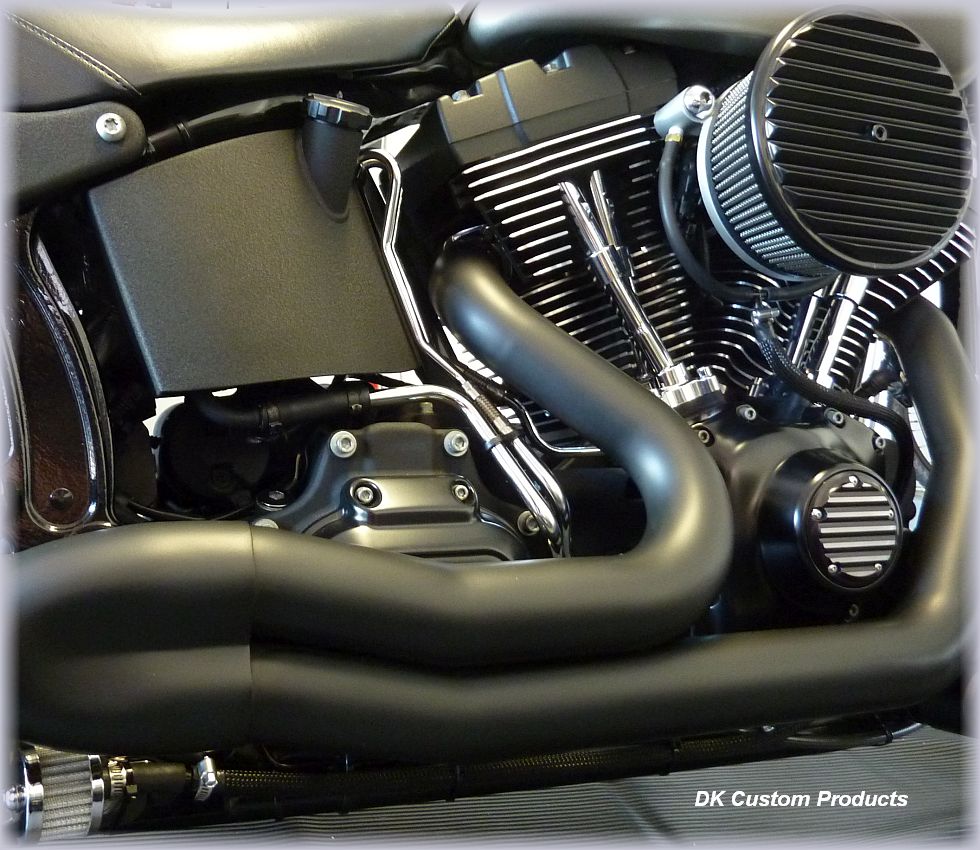 Breather Installation Instructions
To see a series of photo's of various stage of installation on several bikes, click the Technical Info Tab
Below is a Video of an installation-
Customer Reviews
Great Product, Great tutorial

Review by

Carson


I have been thinking of an external breather Mod for my 2016 FatboyS for almost 2 yrs. Thankfully DK custom has great tutorials, reviews and kits for this mod on any Harley. The Mod went well and looks awesome on the bike with the machine billet aluminum.As a Canadian the only downturn to dealing with DK or anyone in the US is the exchange rate, Brokerage fees ect the $ 125 kit ended up $ 250 when said and done....Not DK's fault Still thinking of their tank lift kit for nxt yr (Posted on 7/28/2022)

Easy installation

Review by

Attica


The instructions and video made the installation easy. The hard part was finding a place to install the catch can. With some minor modifications at the Tee fitting, I was able to mount the catch can beneath the throttle body. The engine seems to run smoother and less labored. 2009 Road King (Posted on 6/29/2022)

M8

Review by

Rob


Easy to install, easy instructions. DIY External Breather System w/ Catch Can. All the junk I cleaned out of the throttle body, before I did my install. YUCK!
Some Miles Later Still Clean.
A Great Thing for My M8. (Posted on 12/25/2021)

M8 catch can

Review by

Rick


Installed on my 2017 RGS with a 124ci motor build. I'm running a S&S Stealth air cleaner assembly & used the DK Custom supplied hose & fittings. Ran the hoses down each side of the ac to the tee then behind the front lifter block down past the rear brake master cylinder to the catch can mounted behind the oil cooler cover. I've put about 2,000 miles on since install & have NO oil sloop in the throttle body anymore. Great product. (Posted on 11/11/2021)

M8 must have

Review by

Russ


I installed the DK Custom catch can on my 2019 HD SGS. Install was easy, the instructions were very good. I installed it on a S&S breather and had to make a slight modification. But overall very excited to have the catch can on my bike. (Posted on 10/6/2021)

A must for your V Twin

Review by

SLEONARD01


Simple fix to all that hot oily air blowing back into engine. Easy to install, did it in your one evening after work. Added the Black powder coated catch can. Hangs nicely behind air breather.
Immediately my SE 110 ran noticeably cooler. (Posted on 8/4/2021)

Nice Kit

Review by

Lucky


Easy to install, but….., if you have the stand offs like I have just be sure and drill your holes in the correct spots. Also I opted for the drill and tap they offer to be sure of the correct size hole and thread. Use teflon tape or paste and the rest is easy. Oh yeah, I ordered the steel braided hose. Too hard to work with so don't waste your money on that. I went and got some 3/8 gas line and that was much easier to work with. I took it for a spin and did notice a bump in power since now it's now only getting air and fuel and not the oily recirculated gases. Not a head jerker but noticeable. #worthit (Posted on 6/26/2021)

GREAT PRODUCT!

Review by

HIWAY


Easy to install, easy instructions, and works like a charm! (Posted on 6/9/2021)

Great product

Review by

Worked well


The kit worked extremely well but I modified it so the hose runs behind the breather, up the rear head, under the seat, and down to the catch can I mounted. They should include some 90 degree elbow fittings so people can make that choice. You can also use the hose they provide but I went with a heavy duty fuel hose to ensure it could stand up to the heat. (Posted on 4/19/2021)

Just what I needed.

Review by

Bill


Breather was spraying oil so, installed this kit. Plenty of hose for can location. Just watch the video and it can be done with hand tools. Get the drill bit and tap to complete the installation. (Posted on 8/6/2020)

External breather kit

Review by

Bill


As advertised. Everything was there and correct, and of exceptional quality. I am very happy with my purchase and intend to spend more $$ on there well thought out products! (Posted on 7/30/2020)

DIY EBS WITH BLACK CATCH CAN

Review by

Roman B.


Awesome products guys! The DYI breather system is great quality and really easy to install. I have the screaming eagle intake and drilling and tapping it for the system was really easy I just took my time and it came out perfect. It only took about an hour. When I started my bike after about fifteen seconds or so I could smell the built up oil and the breather doing it's job. At idle my bike sounds different and deeper and the exhaust definitely smells better. While riding on the roads and highway there is DEFINITELY A DIFFERENCE! A little more power acceleration definitely a lot snappier. The bike runs 17 to 20 degrees cooler and I just made it to another oil change and the even the oil STAYS CLEANER! My bike even holds the tune now with more power and believe it or not better mileage. The black powder coated catch can is awesome quality! Definitely a great product should of done it sooner!!!! (Posted on 7/11/2019)

Great Product!

Review by

Travis


I got this for my screamin eagle air cleaner. There is actually a video under instructions with my exact unit and a step by step video. I had to drill and tap the holes in my back plate but it wasn't a big deal (if you know how to do it). I had some oil coming out of my air cleaner from time to time and this was a 100% fix for the issue. I would definitely buy this again. The only thing I changed was the t-fitting that was sent. I needed to go from 1/4" hose to 3/8" hose with as little length as possible due to the catch can sitting on my motor, with the different t-fitting I now have clearance between the can and motor and it looks good. Highly recommend! (Posted on 5/21/2019)

Good

Review by

Big Dawg


Every Air cleaner needs one of these (Posted on 12/14/2018)
Product Tags
Use spaces to separate tags. Use single quotes (') for phrases.