Home

/

DIY Head Breather System w/ Braided Stainless Steel Hose Harley
DIY Discrete Breather System
Braided Stainless Steel Hose
For

Harley-Davidson

FITS ALL TWIN CAM, MILWAUKEE-EIGHT MODELS & SPORTSTERS

DK Custom Products
FEATURES & SPECS:
Fits All Air Cleaner Systems w/ Stand-off back plates
Allows Discrete Placement of the supplied filter
Chrome Washable Reuseable Filter - flexible placement

Includes 2 feet of Braided Stainless Steel hose (with option for longer lengths)

Optional Chrome Hose Clamp Covers
DIY Kit requires drilling & tapping
Includes Step-by-Step instructions
In the picture below you can see the stand-offs that are part of the backplate (that butt up against the heads). This system includes hose barbs that can be threaded into those stand-offs and allow you to vent externally.
The picture also shows the Stainless Braided Hose and Optional Chrome Hose Clamp Covers
This Picture is showing an Ness Big Sucker Air Cleaner that has our Sano Black Air Cleaner Cover, specifically made for Big Suckers & HD Stage I Air Cleaners. You can see this cover HERE.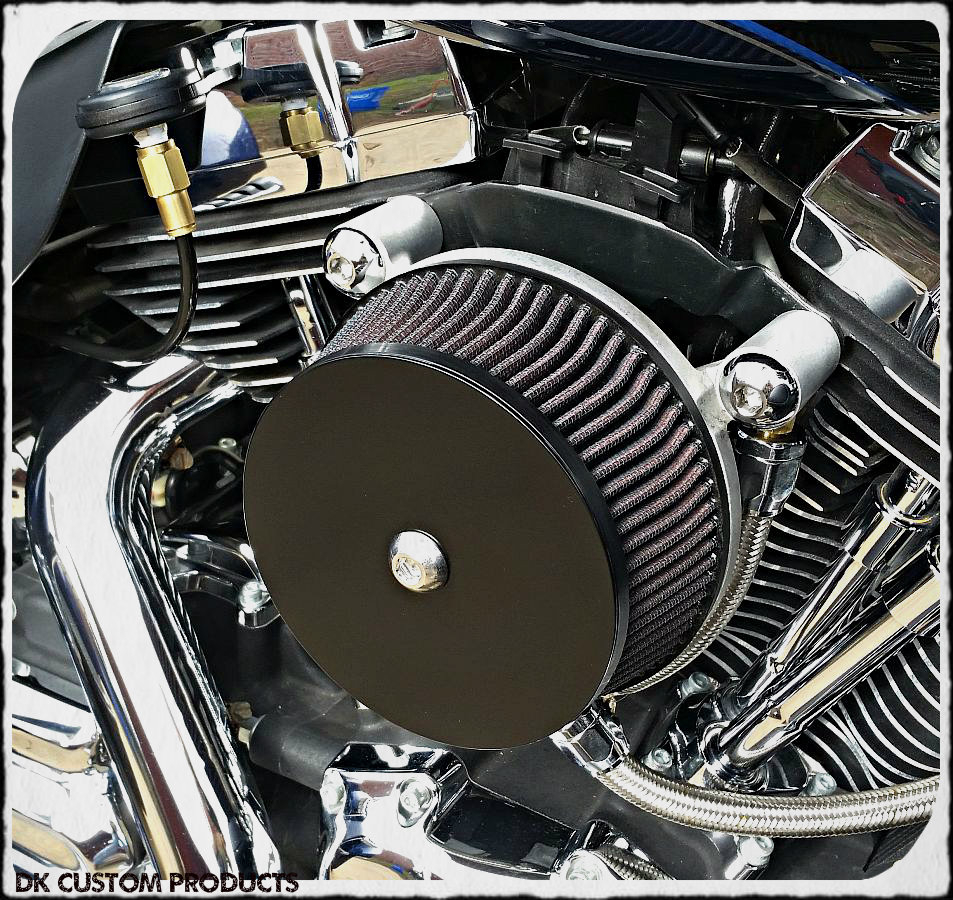 An external Breather Kit is preferred with any Air Cleaner System. This allows for only clean cool air to go into the air cleaner and engine, increasing performance and engine longevity.
This DIY kit is designed for aftermarket Stage 1 Air Cleaners that don't allow for venting out the end of the breather bolt. It can even be used with the stock air cleaner.

The EPA has required Harley to route hot, dirty, oily crankcase air back into the air cleaner compromising the performance of your engine. This vents it without compromising the performance and longevity of your motor.
With this breather system you will experience a slight performance increase. This is because engines like Cold Dry air!
Fits All Twin Cam & Milwaukee-Eight Models - 2000-Up Touring & Softail, 1999-Up Dyna
Fits All Sportsters & Big Twin Evo Models - 1991 & Up
*This kit requires drilling (11/32" drill bit) and tapping (1/8" NPT Tap) threads into the stand-offs (that are part of the backplate). The benefits are that you can completely hide the hoses, if you wish, and it will work with air cleaners where no other external venting system will work.
Drill bit & Tap kit is an option below.
If your air cleaner system will accept the Stock OEM breather bolts, we have other breather kits that are straight bolt on, not requiring any drilling or tapping. You can see the one for the Sportster HERE, and the one for the Twin Cams HERE.
Filter may, or may not, have a small loop in it. This does not affect the aesthetics or installation choices. The filter may also vary in shape, size and color.

Caution: Motorcycles modified with this DK Custom Products High-Performance part may not be legal for public highway use in some areas. The user shall determine suitability of this product for his or her use.
Below are some photos showing various stages of Installation on several bikes.
For full instructions, please look at the Instructions tab.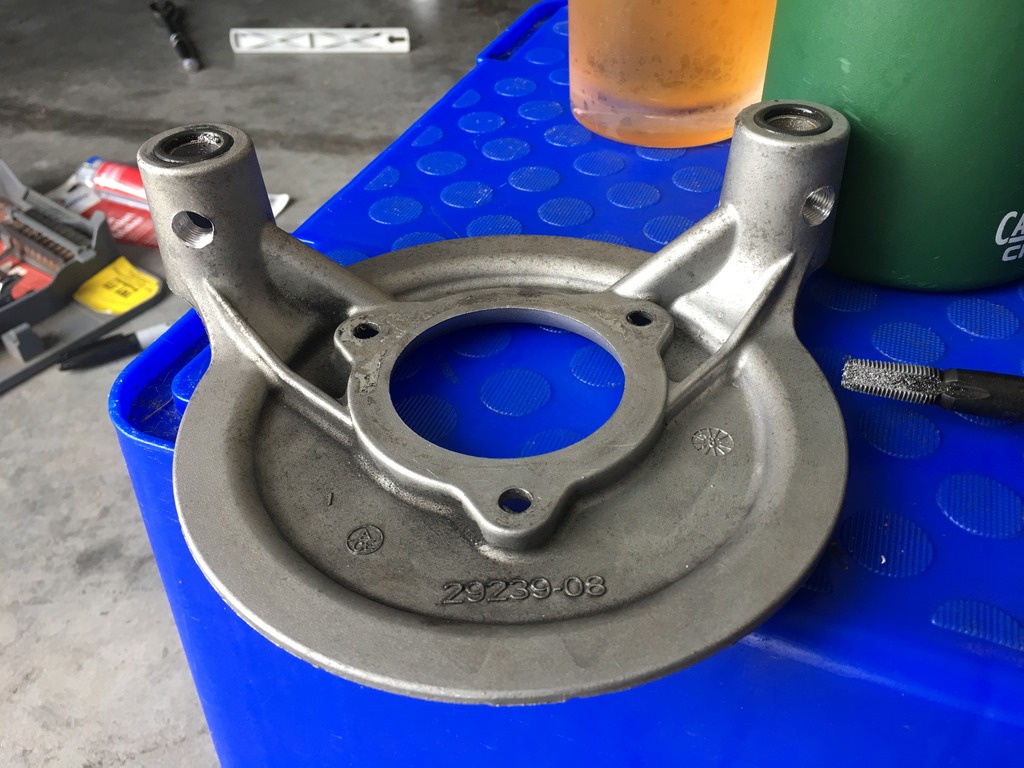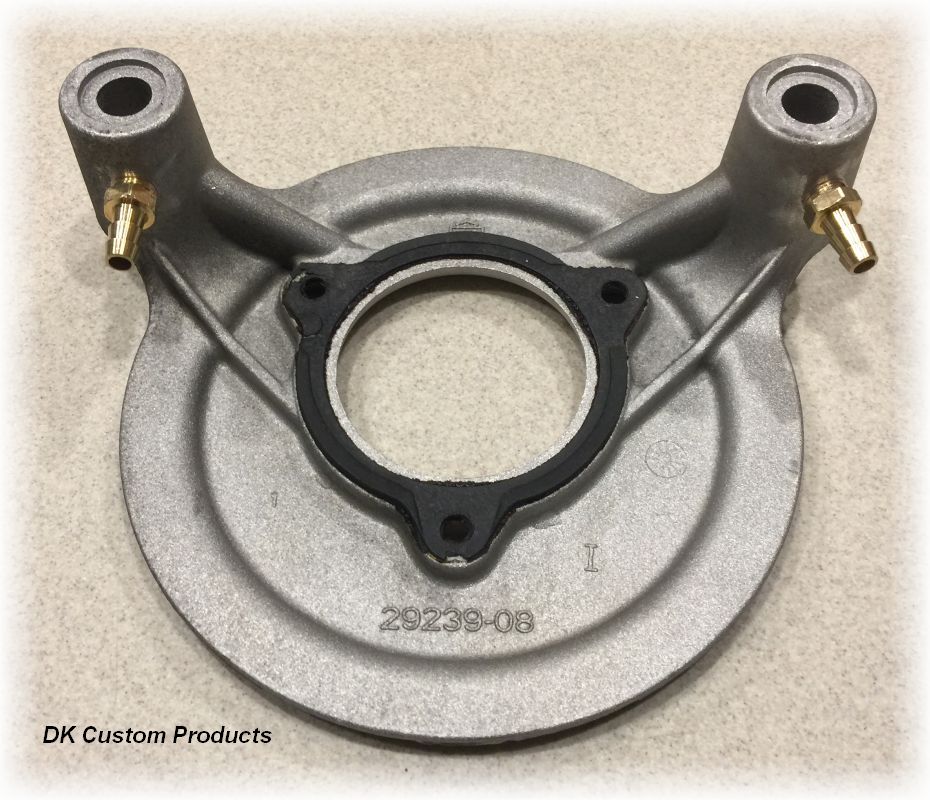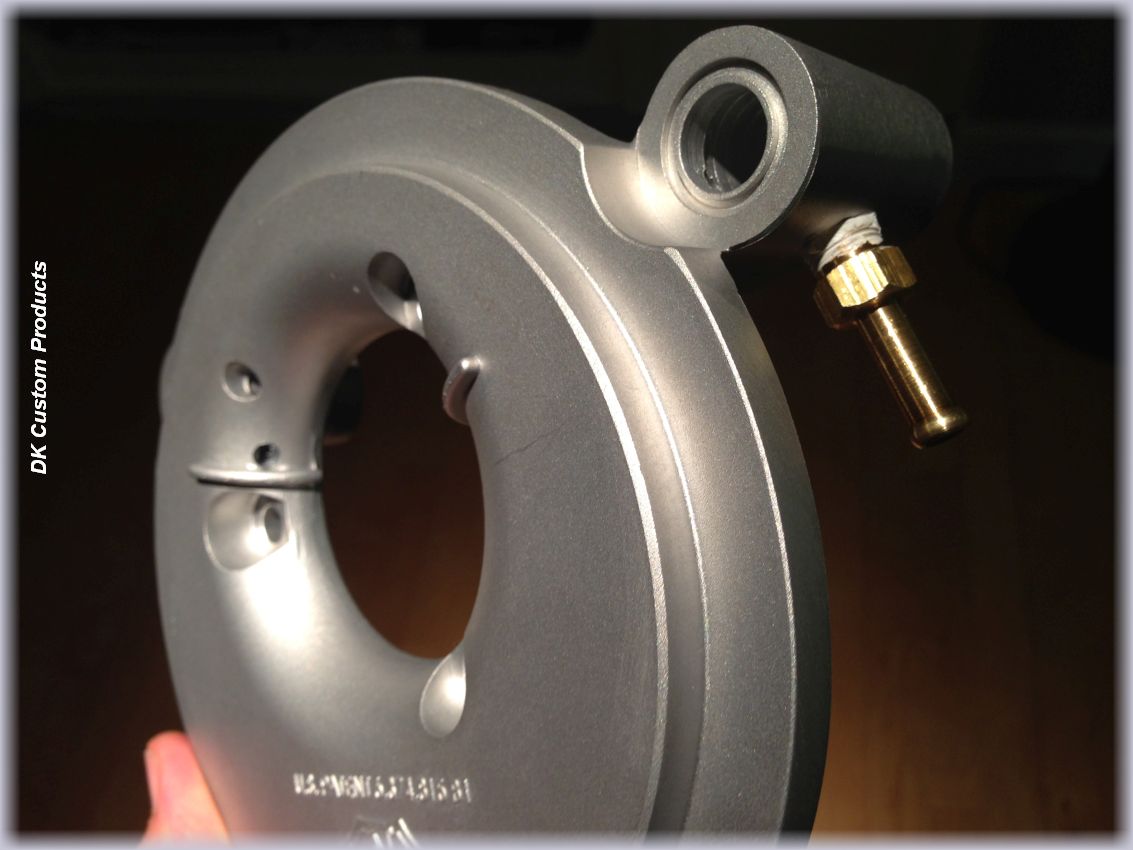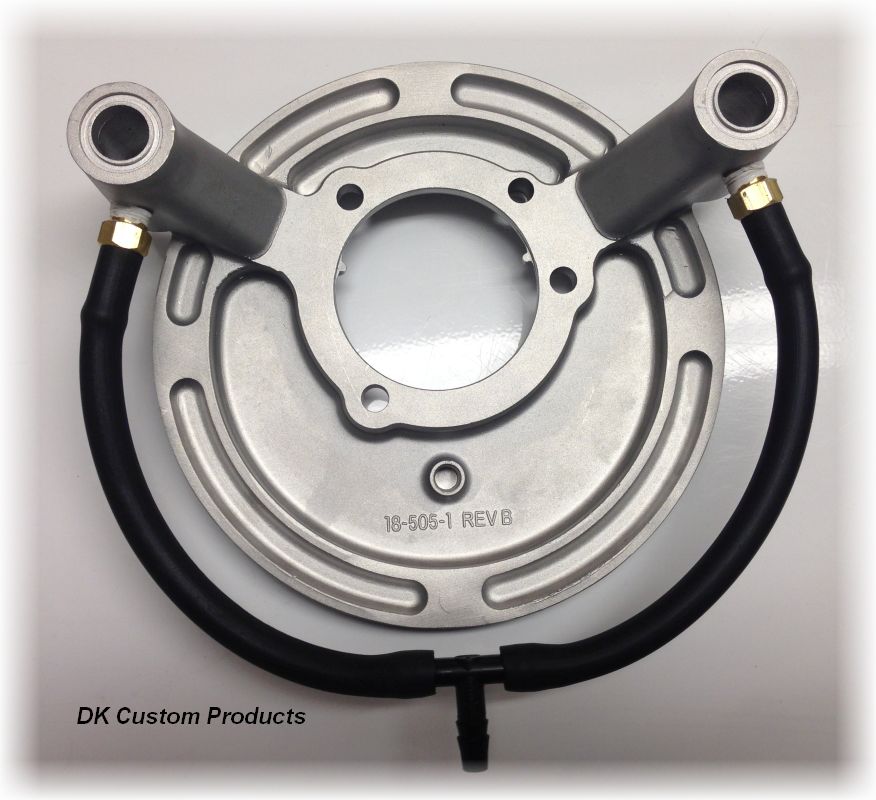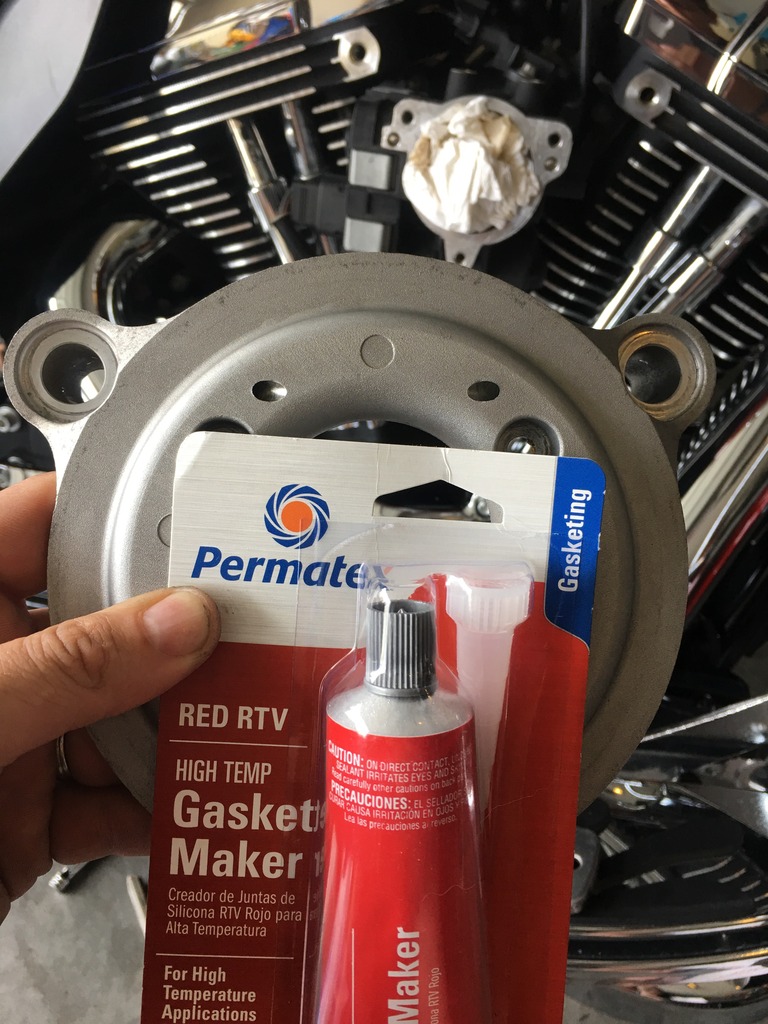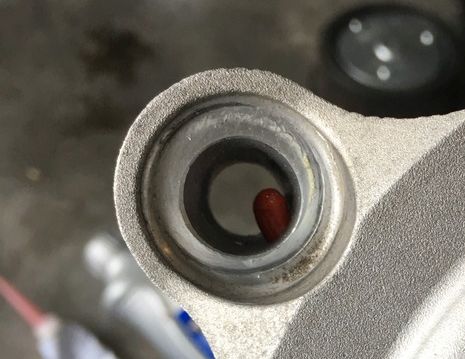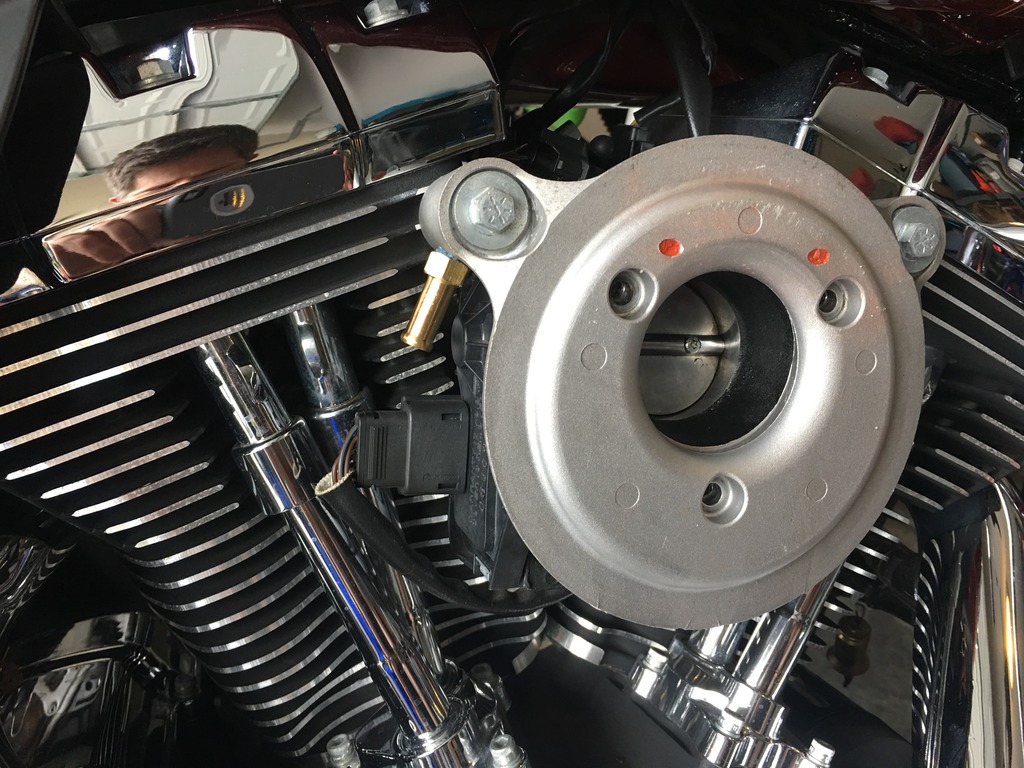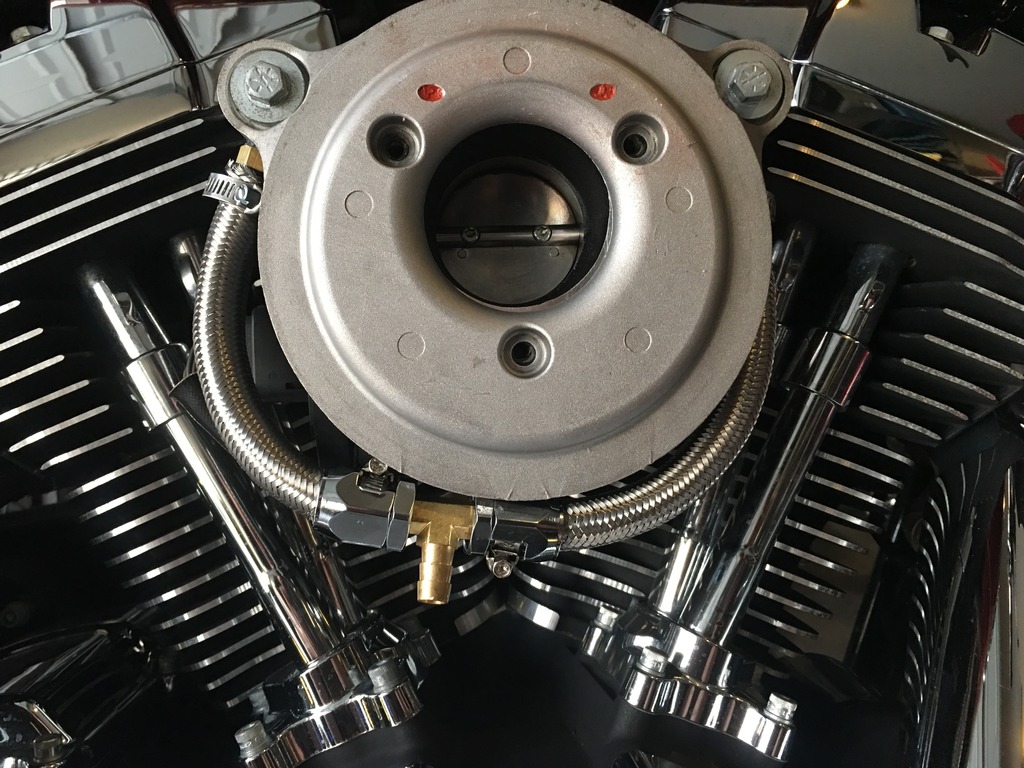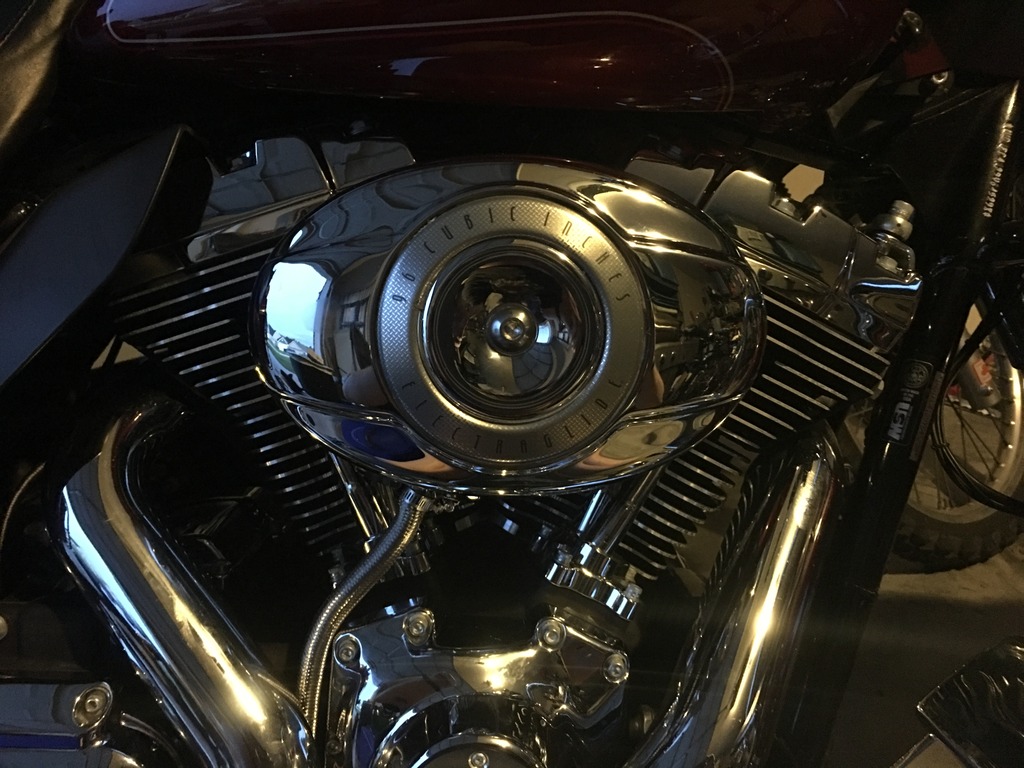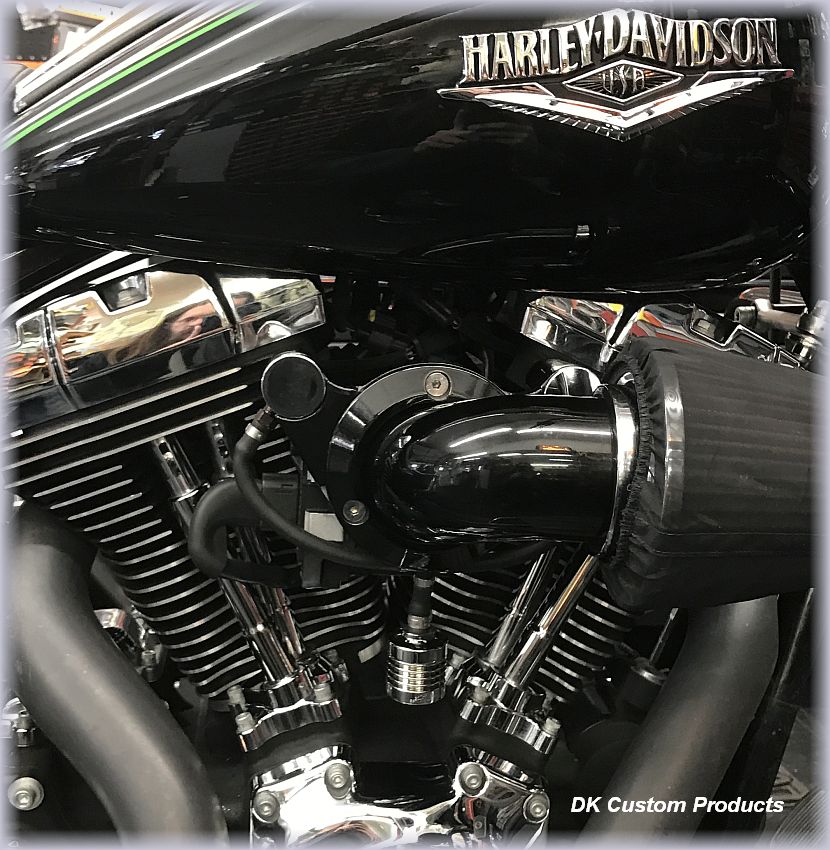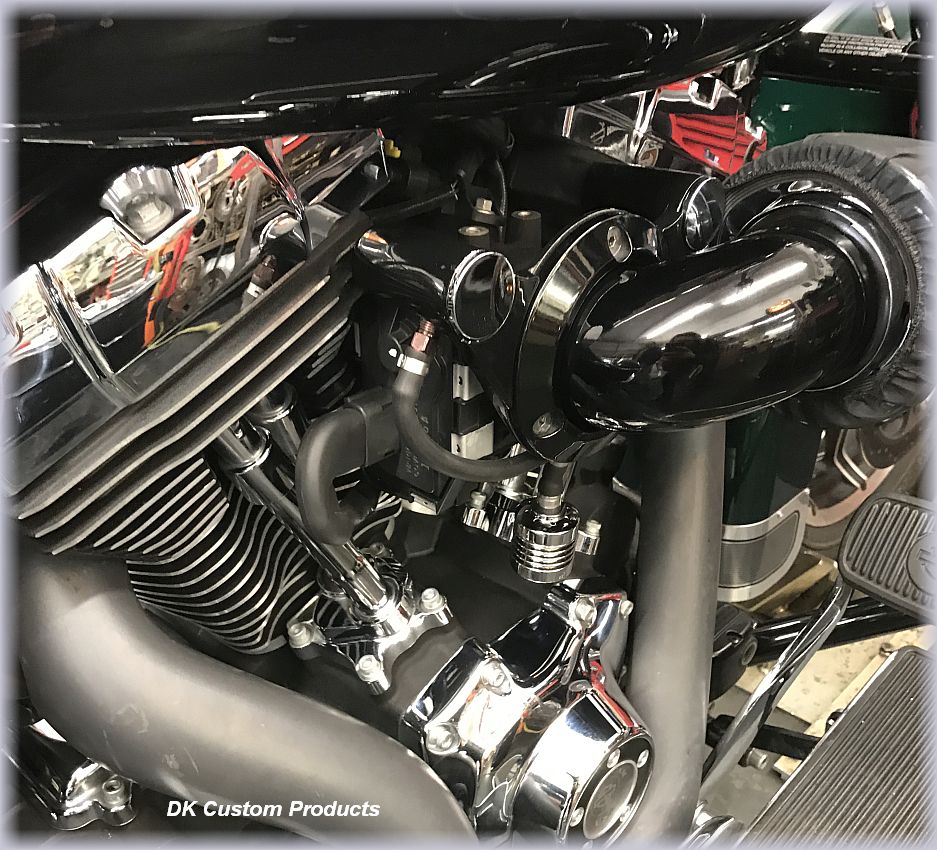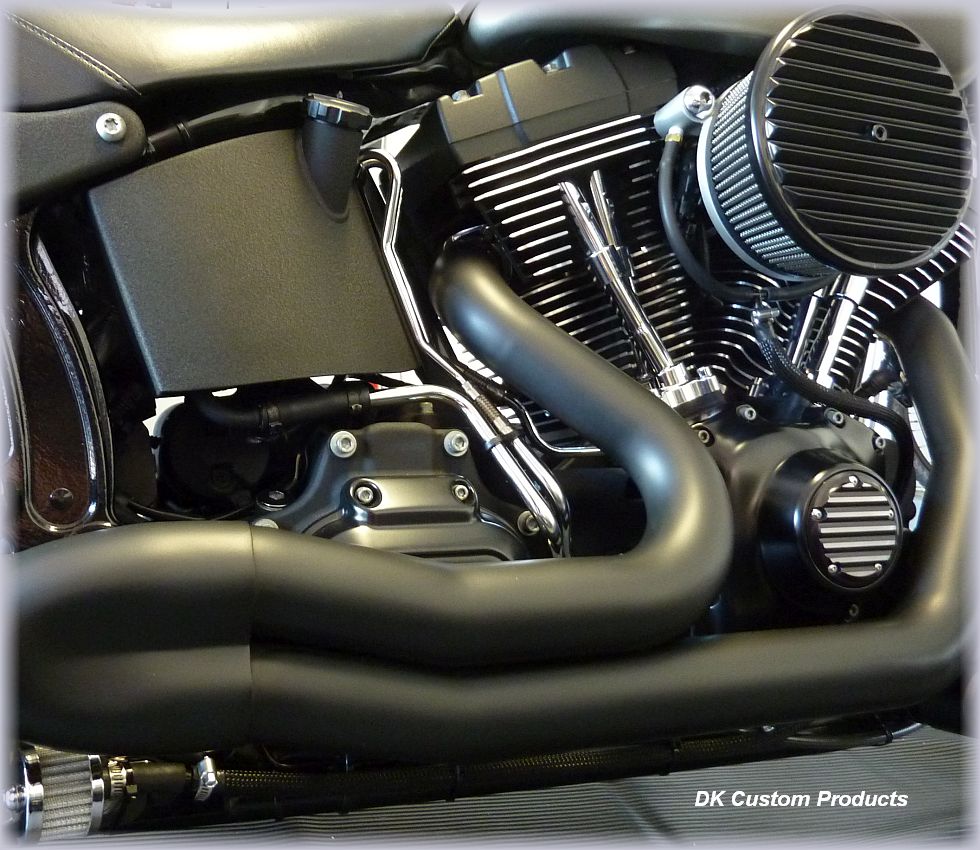 Breather Installation Instructions
To see a series of photo's of various stage of installation on several bikes, click the Technical Info Tab
Below is a Video of an installation-
Customer Reviews
Good DYI Kit

Review by

Chuck W


I was leary of trying to install this kit myself. But DK videos gave me confidence and this kit worked great. I struggled with cutting the SS braided hose but that's a personal learning curve. Filter looks good but I might order the catch can for a different look. (Posted on 7/18/2022)

Top of the line kit !

Review by

Carson


Easy install and fits great. Looking Sharp on the bike (Posted on 12/10/2021)

looks great

Review by

robert


this kit looks great on the bike.. very nice braided stainless steel hose and the filter is realy great looking (Posted on 2/2/2021)

Must have for Screaming Eagle Air Cleaners

Review by

Eli


A great product. Lets you design your system to your bike, and your preferences. Added the chrome hose clamp covers and the bit and tap set to make this an easy install. (Posted on 1/18/2021)

Pretty easy to install

Review by

Gustavo


This by far is one of the most nicest kits out there...it looks nice on my 2007 deuce with arlen ness monster sucker..the folks at dk custom were super nice to deal with.. (Posted on 7/1/2020)

Pretty easy to install

Review by

Gustavo


This by far is one of the most nicest kits out there...it looks nice on my 2007 deuce with arlen ness monster sucker..the folks at dk custom were super nice to deal with.. (Posted on 7/1/2020)

Sharp looking

Review by

Gray Biker


The kit was a easy install on my Screamin Eagle air cleaner Bought the drill and tap. Easy work to tap the holes . The SS braided hose looks much better than black hose... Should keep the intake nice and clean, only has about 4000 miles on it but already had some oil in the filter. When I pulled it off.... (Posted on 12/13/2018)
Product Tags
Use spaces to separate tags. Use single quotes (') for phrases.