Home

/

DK Custom Products - 'Classic' Design - Multi-Use Biker Bandana/Face Mask
'Classic' Design
Biker Bandana
DK Custom Products

Limited One-Time Print Run
When They're Gone, They're Gone
Get Yours Now!
FEATURES & SPECS:
22" x 22" Size
Comfortable
Hand Wash in Cold Water
Headband
Face Mask / Covering
Can Be Tied into a Doo-Rag
PRODUCT DETAILS
Limited Edition Bandana measures 22 inch x 22 inch and has designs allowing for wear in multiple ways. Wear this style on your head, under your helmet or around your neck to add a little attitude to your biker style.
Can also wear it as a face covering / mask in public. See 'Knuckle' Design HERE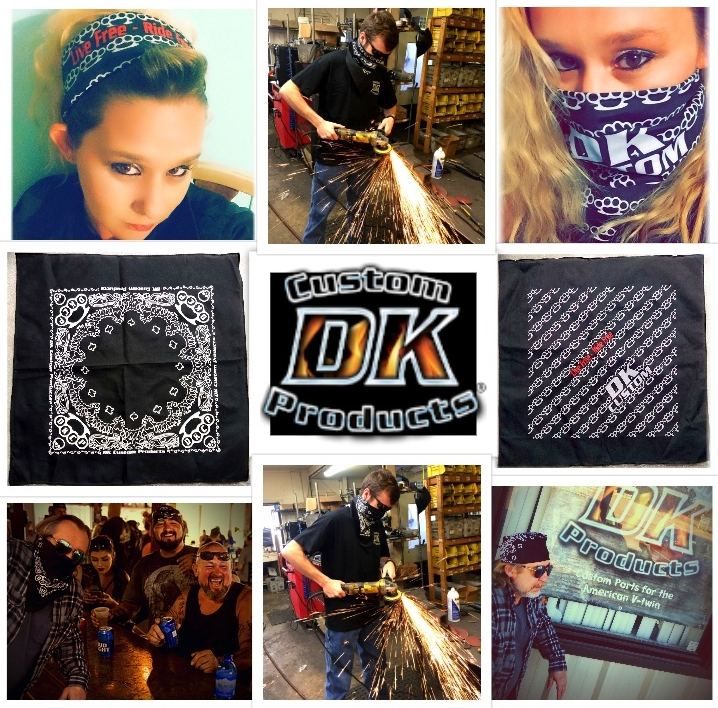 Customer Reviews
Fits well

Review by

DJ


larger than most of my others, fits my head better. (Posted on 1/25/2021)
Product Tags
Use spaces to separate tags. Use single quotes (') for phrases.