Overview of Performance Rear Shocks
Comfortable, Compliant, Stable
Performance Shocks For Your Harley-Davidson
Sportster-Dyna-Touring-Trike
We spent 8 months and over 15,000 miles testing a wide array of rear shocks.
We also we spent 2 days testing various shocks on a Shock Dynamometer, measuring compression, rebound, spring rates and travel.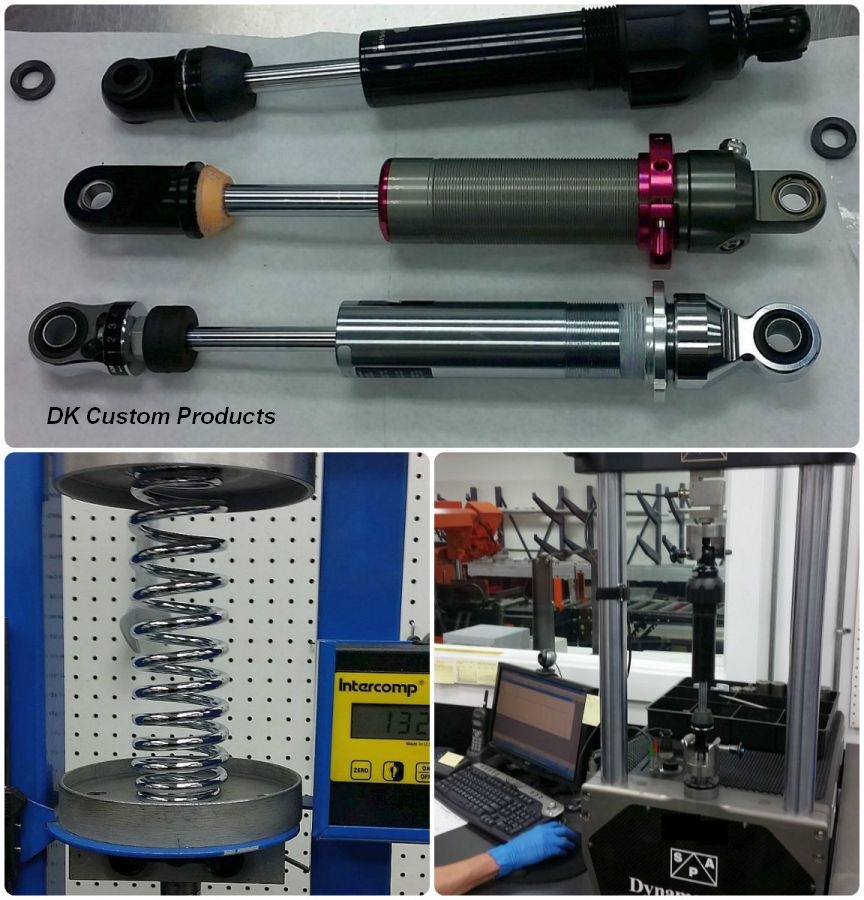 After all our testing, two shocks stood head and shoulders above the rest!
Twin Adjustable Performance Shocks (Bitubo)
We ran both shocks on multiple bikes, with multiple people test riding them. The ride quality is indistinguishable between the two. We did blind tests, and it was impossible to say that one rode better than the other. They both are immensely better than the stock shocks, including HD's "Premium Ride Suspension".
There are shocks that may provide a very small incremental improvement in ride quality, but the cost of those shocks are north of $1,000.00. The small improvement is not worth the 2x - 3x price difference.
Both of our Performance shock choices take all the harsh jolts and "round the edges", making it seem more like a small dip. The smaller jolts and dips, that you feel now, will not even be felt with either of these shocks.
Most any aftermarket shock will be an improvement over the stock Harley shocks, but these Two were confidence inspiring, while at the same time giving a very comfortable ride, soaking up the road irregularities.

When you order rear shocks, we ask a series of questions, and based on your answers, the shocks are tuned for your bike, your riding weight and riding style before we ship them to you.
In addition to that, at the bottom of each shock is a small adjuster, that will let you easily fine tune it...softer or stiffer.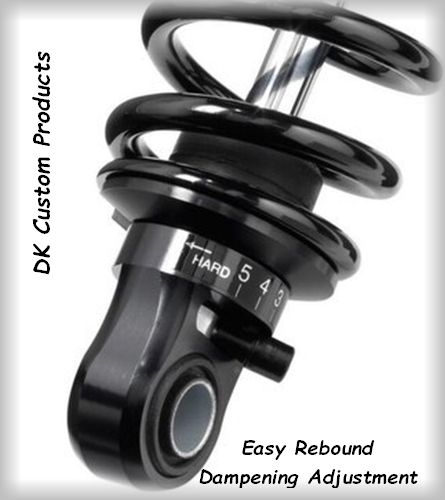 If, for some reason, you want to do a major adjustment, then it can be done by turning the pre-load adjustment.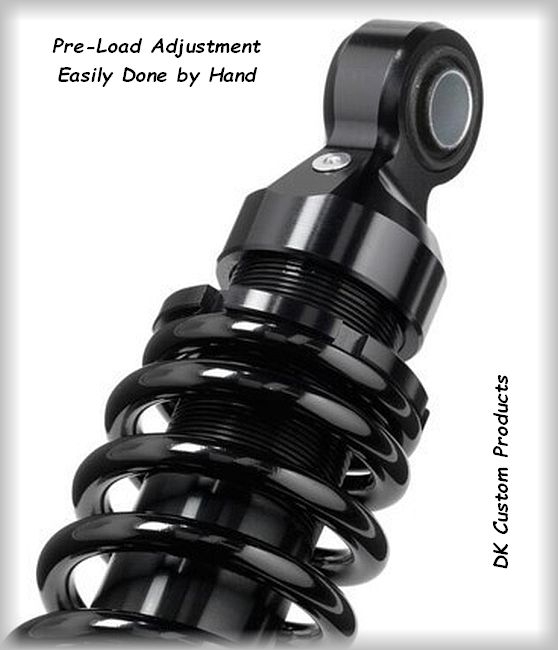 This would only need to be done if there was a major change in the weight range you ride in. Because of the longer springs, with more pre-load adjustment, the valving and the extra travel in the shocks, there is a wide range of weight where the shocks will provide optimum ride comfort and stability.
They are available 11, 12 & 13 inch lengths, with a wide variety of springs & valve configurations that are used for your specific weight, application & bike. Sportster, Dyna, Touring & Trike Models are covered.
If you have a Trike, these work with or without a lift kit. They work best with the Comfort Lift.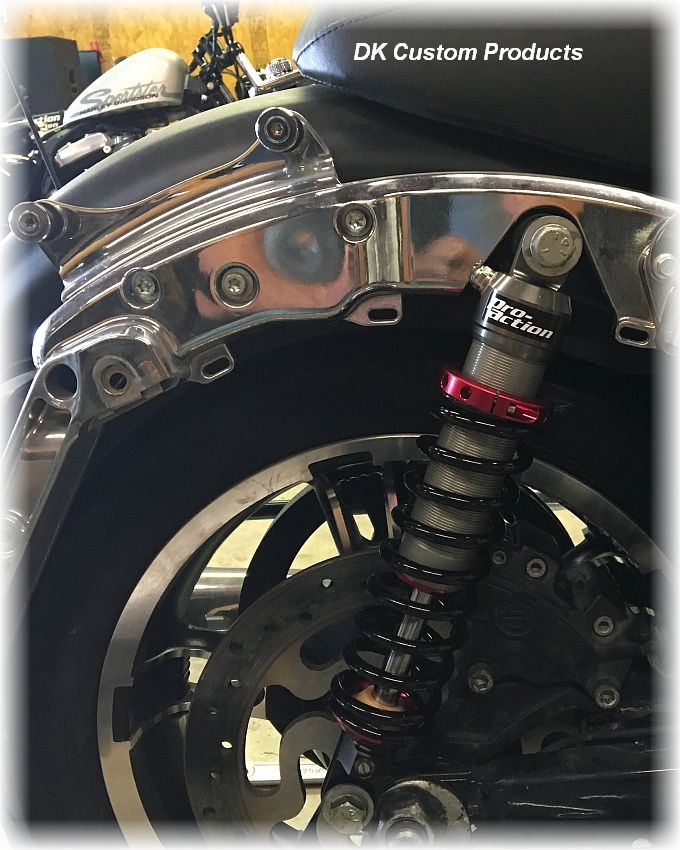 Similarities & Differences
Both shocks have the major adjustment (pre-load) at the top of the shock, and both have the fine tuning adjustment (rebound dampening) at the bottom of the shocks.

The Pro-Action are an emulsified shock (single chamber) and can NOT be run upside down.

The Bitubo are dual chambered/internal reservoir design and they CAN be run upside down.

So if one wants to run the shocks upside down, then the Bitubo shocks are the way to go.


Pro-Action are Made in The USA
Bitubo are made in Italy

Pro-Action have a Limited Lifetime Warranty
Bitubo have a 2 Year Warranty

Pro-Action has an option (no extra cost) for a stronger spring if you are going to be running OVER the 540 lbs rider/passenger/luggage weight limit that HD recommends.

Bitubo does NOT have a stronger spring for going over 540 lbs combined weight

There is a significant price difference, most of that is USA made vs. Italy made.

There are significant differences in the technology of the shocks...the important thing is that they both provide an equally great ride.

The Pro-Action is an emulsion shock, and the Bitubo is an internal reservoir shock. An internal reservoir shock is traditionally viewed as a superior design in shocks, providing a better ride. However, Pro-Action has a unique valving system that gives their emulsifion shocks just as good compression and rebound dampening as the Bitubo internal reservoir shock.

We tested a LOT OF SHOCKS, and these two stood head & shoulders above the rest. The only other ones that are even close are well over $1000.

You may ask, why don't we carry just the Bitubo since the ride quality is the same and it is less expensive. Simple answer, many folks will pay more for something Made in The USA, and/or that has a Lifetime Warranty.


Link to More Photo's & Details on Performance Shocks
Live Free - Ride Free!