Home

/

Rocker Lockers For Harley-Davidson Big Twin Evo 1984 - 2000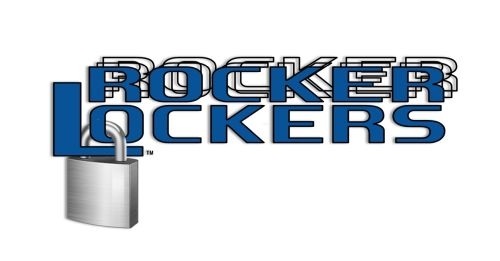 Get Rid of the Ticking!
Fits Big Twin Evo (1984-2000)
Proudly Made in The USA
by Harley Riders
DK Custom Proudcts
FEATURES & SPECS:
Includes - 4 Brass Precision Tapered Bushings


Includes - Bolt, Washer & Nut for installation

Includes - Teflon Centering Tool

Locks the Rocker Arm Shafts

Centers the Rocker Arm Support Plates

Eliminates ticking from Rocker Arm Shaft hitting Plate Bolts
Includes Step-by-Step Installation Instructions*
Videos below shows where the annoying ticking is coming from. (poor HD design)
This first video has a good before & after sound clip, starting at the 1:57 mark
..
The rocker arm shafts have a notch in them that the bolt is supposed to butt up against, locking the rocker arm shafts in place. However, the bolt hole is too large, leaving a gap. This gap allows the shaft to rotate and hit the bolt causing a tick.
See the picture below of where the bolts have witness marks from the rocker shaft rotating and tapping the bolts. This is what makes the annoying ticking/tapping noise.
The Rocker Lockers eliminate the gap, locking the shaft from turning and striking the bolt, eliminating that annoying ticking.
The Rocker Lockers also center the rocker plate so that it is always located in the same position eliminating different wear patterns on the rocker arm/valve and a better alignment of the pushrod in the holes.
The Rocker Lockers are tapered so that they lock themselves in and wedge the bolt/shaft in place.
It is recommended to replace the rocker base gaskets. These are the gaskets that goes between the Rocker Cover Inner

& the head on each cylinder. You can get these at your HD Dealership, or you can order them by clicking the box above. These are Cometic gaskets and sold in a set of two, one for each cylinder.
~See the Pictures Above ~
Drawing shows how the Teflon Centering Tool Makes installation Easy!
Have you tried changing cams, replacing lifters, adjusting pushrods, different oils and still have that annoying ticking? Try the Rocker Lockers, they will eliminate the ticking from the rocker arm shaft.
Please note~
Rocker Lockers will not quiet noisy lifters, noisy chains, gears, tensioners or bearings. Rocker lockers keep the shaft from rotating and hitting the Rocker Support Plate bolts.
If you ever need to remove the lockers, just use a punch and tap them out, they are usually reusable.

Patent Pending

Fitment:
All Big Twin Evo Motors 1984-2000
We also have Rocker Lockers for Sportsters, & Twin Cam Motors, you can see them HERE
* While Step-by-Step instructions are included, it is recommended to also supplement them with the Service Manual.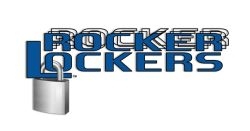 Customer Reviews
work great

Review by

ntc


These work great! No problem installing them (Posted on 11/14/2023)

Very effective.

Review by

ssketer4


Great instructions. Quieted the engine down a lot! Making sure your fuel tank is close to empty helps. (Posted on 7/23/2020)

Lockers

Review by

Fatboy


Excellent product easy to put in good instructions (Posted on 5/18/2020)

Rocker lockers

Review by

Chris


As designed, great product. (Posted on 4/23/2020)

Good products

Review by

Montana Bob


They sell good quality products. (Posted on 1/9/2020)

Rocker lockers

Review by

Montana Bob


They help. (Posted on 1/9/2020)

Brilliant solution

Review by

Charles


This is a simple, yet very effective correction to wan issue that Harley should have caught in production. East installation, excellent results; someone with basic hand tool skills and a factory manual can do this in the garage. An excellent value, I would recommend this to everyone. (Posted on 9/9/2019)
Product Tags
Use spaces to separate tags. Use single quotes (') for phrases.