Home

/

Rocker Lockers For Harley-Davidson Twin Cam Motors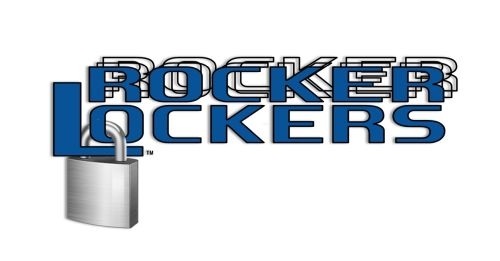 Get Rid of the Ticking!
Fits All Twin Cams
(Rocker Lockers for 1984-2000 Big Twin Evo Also Available)
Proudly Made in The USA
by Harley Riders
DK Custom Proudcts
FEATURES & SPECS:
Includes - 4 Brass Precision Tapered Bushings


Includes - 2 O-Rings

Includes - Washer & Nut for installation

Includes - Teflon Centering Tool

Locks the Rocker Arm Shafts

Centers the Rocker Arm Support Plates

Eliminates ticking from Rocker Arm Shaft hitting Plate Bolts
Includes Step-by-Step Installation Instructions*
Videos below shows where the annoying ticking is coming from. (poor HD design)
This first video has a good before & after sound clip, starting at the 1:57 mark
..
The rocker arm shafts have a notch in them that the bolt is supposed to butt up against, locking the rocker arm shafts in place. However, the bolt hole is too large, leaving a gap. This gap allows the shaft to rotate and hit the bolt causing a tick.
See the picture below of where the bolts have witness marks from the rocker shaft rotating and tapping the bolts. This is what makes the annoying ticking/tapping noise.
The Rocker Lockers eliminate the gap, locking the shaft from turning and striking the bolt, eliminating that annoying tick so many Twin Cam owners experience.
The Rocker Lockers also center the rocker plate so that it is always located in the same positon eliminating different wear patterns on the rocker arm/valve and a better alignment of the pushrod in the holes.
The Rocker Lockers are tapered so that they lock themselves in and wedge the bolt/shaft in place.
~See the Pictures Above ~
Drawing shows how the Teflon Centering Tool Makes installation Easy!
Have you tried changing cams, replacing lifters, adjusting pushrods, different oils and still have that annoying ticking? Try the Rocker Lockers, they will eliminate the ticking from the rocker arm shaft. (this is the most annoying of the valve train noise, and is particularly noticeable between 2000-3000 RPM)
Please note~
Rocker Lockers will not quiet noisy lifters, noisy chains, gears, tensioners or bearings. Rocker lockers keep the shaft from rotating and hitting the Rocker Support Plate bolts.
If you ever need to remove the lockers, just use a punch and tap them out, they are usually reusable.

Patent Pending

Fitment:
All Twin Cam Engines, including Twin Cams w/ SE Forged Rocker Support Plates
See Rocker Lockers for Sportsters, & Big Twin Evo Motors HERE
* While Step-by-Step instructions are included, it is recommended to also supplement them with the Service Manual.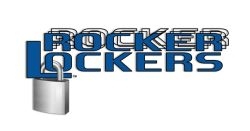 Customer Reviews
Should have purchased as first upgrade.

Review by

Jake


I could hear the ticking sound over everything before this install, even when wearing a helmet. This took took it away and now all I hear is the exhaust. This install was done in less than an hour on its jiffy stand. Would recommend without question. I installed it on the bike. (Posted on 7/20/2022)

Simple solution that Harley ignored

Review by

TheBigIndian


These worked great. Eliminated that awful tick that Harley claims is normal. My 04 Road King finally sounds solid. (Posted on 6/16/2022)

Incredablely simple to a mind numbing problem!

Review by

Tim


I have a 1999 electra glide Ultra Classic. It was making so much noise out of the top of the engine it was driving me insane. Then I found these and the change is night and day! She is so quite that I can now hear the air intake! No more ticking and rattling. (Posted on 6/13/2022)

Unfortunately for me. None of the 4 bolt displayed the circular patterns.

Review by

Normand


Finally got the time to install them. YouTube community made the install easy.
Unfortunately for me. None of the 4 bolt displayed the circular patterns. All 4 were clean.
This mean my noise problem will probably be still there. Will update when weather allows me to ride.
(Posted on 3/14/2022)

Excellet!!

Review by

Brandon


they work perfect and no problem installing them (Posted on 3/14/2022)

Great product!

Review by

Tim


Did some research on how to quiet down the engine, found this product and decided to give it a try, price was very cheap. Installed kit when I had engine apart for a big bore kit. Well worth the money is all I have to say! After riding my bike hard getting it very hot the engine had little to no noise! Very satisfied (Posted on 7/20/2021)

Great product

Review by

fftbob


No more clickey clackey b.s between 2000 & 3000 RPM on my 103" ultra. Easy install just like it should be. (Posted on 7/7/2021)

Miracle lockers

Review by

Claude


I realyy had a bad tick tick sound betwen 2000 and 3000 rpm, those solve all my worries (Posted on 7/5/2021)

Genius product

Review by

Jamie M


These Rocker Lockers worked fantastic on my Streetglide 103" twin cam. Very easy and straightforward installation instructions and did exactly what they advertised. No slop on the shaft and eliminated the noise from the rocker arms. (Posted on 5/19/2021)

Simple and effective

Review by

Drew


First off these are easier to install than they look judging by the instructions and videos. Seriously. They're pretty easy, if you can change your oil, you can install these. And they work! Before my bike was pretty clattery like an old Diesel engine from 2000-2800RPM so cruising at low speeds (like the first 3 gears) was annoying. Upon install I could easily see the witness marks on my rocker hold down bolts plain as day. But now it's much quieter! Still Have a very light valvetrain noise, which I would consider normal. (Posted on 5/5/2021)

Best thing I ever did

Review by

Breakinoutike


I bought these when I had my sportster and never got around to putting them in. Fast forward to now and a different bike I ordered them again and I can't believe how simple it was from start to finish. Would highly recommend putting them in. I noticed before the lockers coming in to my neighborhood how much lace train noise now after I put them in what a huge difference. (Posted on 4/20/2021)

Made by bikers for bikers!

Review by

BornTooLate


More than the awesome quality, I'd like to point out the excellent customer service DK provides. Have yet to install the rocker lockers, but the instructions & video resources they provide are top notch. Great to buy a quality USA made product from fellow bikers who understand the value of great customer service! (Posted on 4/14/2021)

Great service

Review by

Mat


Parts came quick and looked great! i haven't had a chance to install them but i know it will be awesome! (Posted on 4/7/2021)

GREAT PRODUCT

Review by

Joe


I've never left a review for anything I've ever purchased but just installed these on 2010 road glide. You could hear the top end over the 4 inch rinehart dual exhaust, after installation which took literally 1 1/2 hours, no top end noise whatsoever!!!! This product does what it says it does!!! (Posted on 3/31/2021)

Awesome product

Review by

Don


Rocker Lockers do exactly what the name implies. Locks the rocker shafts and gets rid of the annoying tapping sound. As a diesel mechanic of over 25+ years,engine noises that i cant put my finger on,drives me crazy.When i can accross the youtube video of before Rocker Lockers and after,there was a noticeable reduction in noise. I knew at that very moment i was ordering a set for my 2000 Road King. I couldnt be happier! I encourage every Harley owner to order a set,you wont be disappointed. (Posted on 11/4/2020)

Damn fine product

Review by

Pirate


Have put these in both of my baggers does what they say cuts back the tic tic noise alot I've got big cam motors so there still drivetrain noise but nothin like it was......would definitely recommend .......thanx pirate (Posted on 10/29/2020)

Awesome!!! I can't believe I waited this long....

Review by

Craig T


I had to address a lower rocker box leak so I figured while I'm in there. Like everything else with DK Custom Products it was a quality product with good instructions and packaging that works. This is a must do mod. Too easy. Don't buy the Chinese copies garbage. (Posted on 10/18/2020)

Great product

Review by

MagentaMan


Easy install. Well made. Huge reduction in top end noise. (Posted on 8/7/2020)

Awesome

Review by

Street Bob


Ordered rocker lockers and had them in hand in four days. Install took me three hours total they took care of almost all the chatter in the top end. Very satisfied! (Posted on 8/3/2020)

We Will See

Review by

2010 Ultra


Installed product along with a cam swap. The rocker lockers installed easily and still allowed
rockers to work as they should. Bike getting tuned with new cam, so I cannot tell you if it
reduced top end noise. I do have a warm fuzzy, but that could change. (Posted on 8/3/2020)

very happy noise is gone!

Review by

Don


worked great! easy to install (Posted on 7/14/2020)

Noise reduction was substantial

Review by

Fatdawg


Ordered from Canada took 2wks but after install was worth it. Instructions were well written for procedure.
The noise reduction was very substantial. Bike started right up. Will recommend to all Harley owners. (Posted on 7/9/2020)

Great product

Review by

Hoops Mcgee


Easy install, step by step instructions. Fit like a glove. Thank you for a great product. Recommend them to all my friends and family. (Posted on 6/23/2020)

Rocker lockers for twin cam motors

Review by

Ak hillbilly


Will do business with dk custom products In the future good prices fast and friendly service and arrived before the date they quoted would recommend them to all my riding buddy's and anyone needed parts thanks so custom (Posted on 6/3/2020)

Amazing

Review by

Paco


So after hearing this annoying ticking noise I found these on the their website I was a little skeptical at first but after receiving them I was happy I have to taking valve covers off which were not hard to do installing these were very easy. You just have to remember to take your time. After installing them putting motorcycle back together remember to put new gaskets. The bike has never been so quiet that annoying ticking noise has been officially gone and I could not be more happier. Once you decide to buy this product and install it you would notice a night and day difference it's crazy how such a simple product can make the world of a difference. Thank you again DK customs for your amazing product. (Posted on 6/1/2020)

5 start service and product

Review by

sean


had a customers bike that had that annoying tick after we replaced the tappets (wouldn't pump up), and cam chain tensioners( very loose). we ordered the Rocker Lockers and from the start they were a very easy company to work with. the order went smooth and i was also kept in the loop by email. parts arrived fast and there was zero headache dealing with DK custom Products. i will definitely be using them in the future (Posted on 5/27/2020)

Very effective way to eliminate the play at the rocker shafts, simplicity at its finest!

Review by

Hose


After completing a top-end overhaul on my '13 FLHTK, The rocker lockers were a no-brainer! The bike has 60k plus miles on it and it showed minimal witness marks on the bolts. Just for the garage mechs out there, I'm currently running chain drive w/24T frnt. & 55T rear sprockets (love it), Baker all-up shift drum, Pingel electric shifter, Andrews 54H cams, S&S quickee p/r's, S&S roller rockers, reworked heads by Revolution Performance, kept the stock 103 bore & stroke but honed & repl. rings, Thundermax wave tuner. Latest additions were the external breather & floor board extensions from DK customs. Keep up the good work guys! (Posted on 5/20/2020)

TC 95 and 97

Review by

Lowrider


Both bikes were noisy....now it doesnt sound like your ontop of a sewing machine.....good stuff....Buy it....period. (Posted on 5/12/2020)

Smart Solution

Review by

PigDog


Clever idea and well executed solution that really does what they claim. Made a huge difference... (Posted on 5/3/2020)

Great Product

Review by

Yegg


Install was easy. Customer service (needed due to my screw up) even better - and they didn't mock me even though I deserved it! Go buy the damn thing already. I can't wait to fire up my scoot and NOT hear the ticking noise. (Posted on 4/3/2020)

Rocker locker install

Review by

Ron


Easy install, reduced top end noise significantly, great product (Posted on 4/3/2020)

1997 1200 Sportster

Review by

Big Al


The rocker lockers have made a big difference in my top end tick. I would say it's about 90% tick free.. Best money spent... (Posted on 3/27/2020)

Have not installed yet.

Review by

Bubba


Received as a gift, have not installed yet. Purchase and shipping were great. (Posted on 12/26/2019)

Awesome service

Review by

Scully


Thanks for shipping your Rocker Lockers all the way to Toronto for me DK Customs. Great service and can't wait to get these installed over the cold winter months!
(Posted on 10/7/2019)

Excellent Product

Review by

Julio


We've installed several sets in twin cam engines for ourselves and customers. Excellent product which we now inventory in our shop. For best result, shim your rockers end play as well. We've found around 0.005" end play and a set of rocker lockers takes away ALL the top end noise. Harley allows up to 0.025" end play slop. Add in this and the rattle from the rocker shaft bolt... little wonder why they're so noisy from the OEM. (Posted on 9/24/2019)

Slightlly quieter

Review by

Ralph


DK Customs is an excellent company. I love their footpegs. Rocker lockers came in quickly and were easy to install. They made my 103 slightly quieter. For 20 some bucks they were worth it. You decide whether you "need" them or not. (Posted on 8/27/2019)

Great service great product.

Review by

Jim


Did what they are made to do.Works great. (Posted on 8/15/2019)

Good product

Review by

John


Good product but installing we ha a problem and crushed one i will order another kit and comment latter (Posted on 8/9/2019)

Cheap cost for the cure

Review by

Shaner


Have yet to install these. And aside from the shipping envelope not being sealed for shipping seems like a good product for the price. Will post a further review when installed. (Posted on 8/6/2019)

Really no change

Review by

Phillip


Installed in a 04 Ultra Twin Cam stock. So far I am very disappointed in product, Did not change my valve noise hardly at all, especially in the the common noise range, from 2000 to 3000 RPM range. Riden approx 200 mi since install (Posted on 8/6/2019)

Great product for an awesome price.

Review by

Mike


Getting them from the website was easy, shipping was fast, put em in during an engine build on a 2012 FLHX and they worked like a champ! Thanks guys. (Posted on 7/29/2019)

these things are great

Review by

Mr Owl


they work awesome so much quieter a little word to the wise spend an extra 20 and buy new rocker arm bolts I had one snap when I was torqueing it down lucky left enough to get it out easy.
(Posted on 7/23/2019)

Great solution and easy fit

Review by

Charlie


Very quick delivery to the UK, so easy to fit. Great solution.. (Posted on 7/16/2019)

Great top end fix!

Review by

Duck


This is coming from a Harley tech, Best easy way to fix that death rattle. (Posted on 6/18/2019)

2014 Street Glide

Review by

Haister


I bought this kit cause I heard great reviews and I was changing out the pushrods and lifters. Install was quick and easy. I notice a difference right away when I started the bike. Would recommend this to anyone. (Posted on 5/15/2019)

Happy customer

Review by

Rich


I put these in and it definitely made a difference. I screwed up one so i had to order another kit haha but definitely money well spent. (Posted on 5/13/2019)

Great Kit and Service

Review by

Bob


Great Kit and Service (Posted on 5/13/2019)

Great product

Review by

Nicktar


My 07 ultra classic was making horrible noise from the rockers now that I've installed the RockerLockers so nice and quiet best $20 I've ever spent (Posted on 5/6/2019)

Rocker Lockers Rock! Quietly

Review by

Mohawk Matt


My 05 twin cam rattled like bbs in a tin can! After a fairly simple and short install of Rocker Lockers I had less valve train noise than any Harley I've heard! Quote from my father "Are you sure its a Harley?" Recommending to everyone I talk to! Cant say enough. Great product that performs exactly as claimed. Dk Customs delivered fast at a great price! Not much to the kit but worth 10 times the price once you see/hear what it does! Thanks DC Customs, and thanks Rocker Lockers! ! (Posted on 4/23/2019)

Worth it

Review by

Aaron


Easy to install order was very fast happy with the product and will be ordering from you guys again (Posted on 4/23/2019)

so simple, so good

Review by

fastlane motorcycles


We've put them in several bikes and it took care of a very annoying situation and saved much direro.. It's so simple but rocker lockers do the trick. Thank you very much. (Posted on 4/3/2019)

So simple yet massive problem solver

Review by

Thumper


I couldnt beleive how much noise there wasnt any more after the install of rocker lockers.
Have a couple guys that have complained about the noise they have and i told them about rocker lockers. (Posted on 3/30/2019)

Excellent Product

Review by

Dan


I am very pleased with the product. I was taking the top end apart on the bike and it only made sense to install these to quiet down the rockers.

It was a super easy instal on or off the bike and I totally recommend these to anyone that would rather hear their exhaust than the ticking from the top end.

I would suggest that 1 or 2 extra sleeves be added to the package in the unforeseen event that one gets bent or if you have to replace one because you are replacing a rocker.

Over all awesome product and I recommend it to anyone that wants to hear the sweet sound of the engine.
(Posted on 3/25/2019)

Sounds like a Honda

Review by

Sarge4life


The good: Very easy install and the sewing machine noise from the valvetrain is completely gone.

The bad (not really): Now the knocking sound through the intake due to reversion after installing new cams is more noticable.

I would recommend this $15 fix to anyone. You don't even have to be mechanically inclined to install them. I performed the on-bike installation and it only took about 45 minutes from start to finish. I just ordered a second set for my buddy's bike. (Posted on 2/24/2019)

Excellent product and service!

Review by

Richard


I was very pleased with the service I received, knowledgeable staff answered my call and questions without hesitation.
The Rocker Lockers were very easy to install, all parts fit perfectly, and the results were immediate, no l more annoying ticking!
I am ordering 3 more sets for friends, I highly recommend this product. (Posted on 12/17/2018)

No movement

Review by

Control


Really bought these not so much for ticking, but more fore precision alignment of rockers on valves. The less noise is just an added plus! (Posted on 12/13/2018)

Running a 120R in my street glide

Review by

Doug (West Aust)


Had that annoying tick so I changed to roller rockers with adjustable pushrods. Ticking still present, then changed to S&S lifters still had that ticking sound. Then about to pull the top end apart to replace the small end bushes when a friend told me about rocker lockers.
After installing them the ticking disappeared, I highly recommend to all Harley riders to invest in a set for there bike.
Great product. (Posted on 7/14/2018)

Great product

Review by

Pj


Noticed a difference right away. Even more when the bike is warmed up. Going to tell everyone about this product. (Posted on 6/30/2018)

Awesome

Review by

Tom


Just finished installing this kit on a 2014 limited, as soon as it fired up you could hear the difference. Easy to install on the twin cooled 103. (Posted on 5/19/2018)

Great product

Review by

Jet dragger


I have a 2013 Street Glide with a 103 ci
I started hearing tapping around 10k miles
I didn't realize how loud it was until I installed Rocker lockers, What a difference it made.
It is so quiet now.
It was easy to install, ( if you have a little mechanical ability) and follow your service manual.
I would encourage anyone with twin cam to buy the kit.

(Posted on 5/5/2018)
Product Tags
Use spaces to separate tags. Use single quotes (') for phrases.