Home

/

"The Gripper" Fastener for Air Cleaner Cover
"THE GRIPPER" FASTENER
For

DK Custom Air Cleaners Covers

Fits Other Air Cleaners Also

FEATURES & SPECS:
1/4" - 20 Threads

Fits Stud on DK Custom Air Cleaners to Secure Cover

1" in diameter

Billet Aluminum with knurled circumference

The Gripper Fastener is a unique accent to add to Any of the DK Custom OUTLAW Air Cleaners.
It has female threads (1/4" - 20) to fit the stud that comes with every OUTLAW Air Cleaner.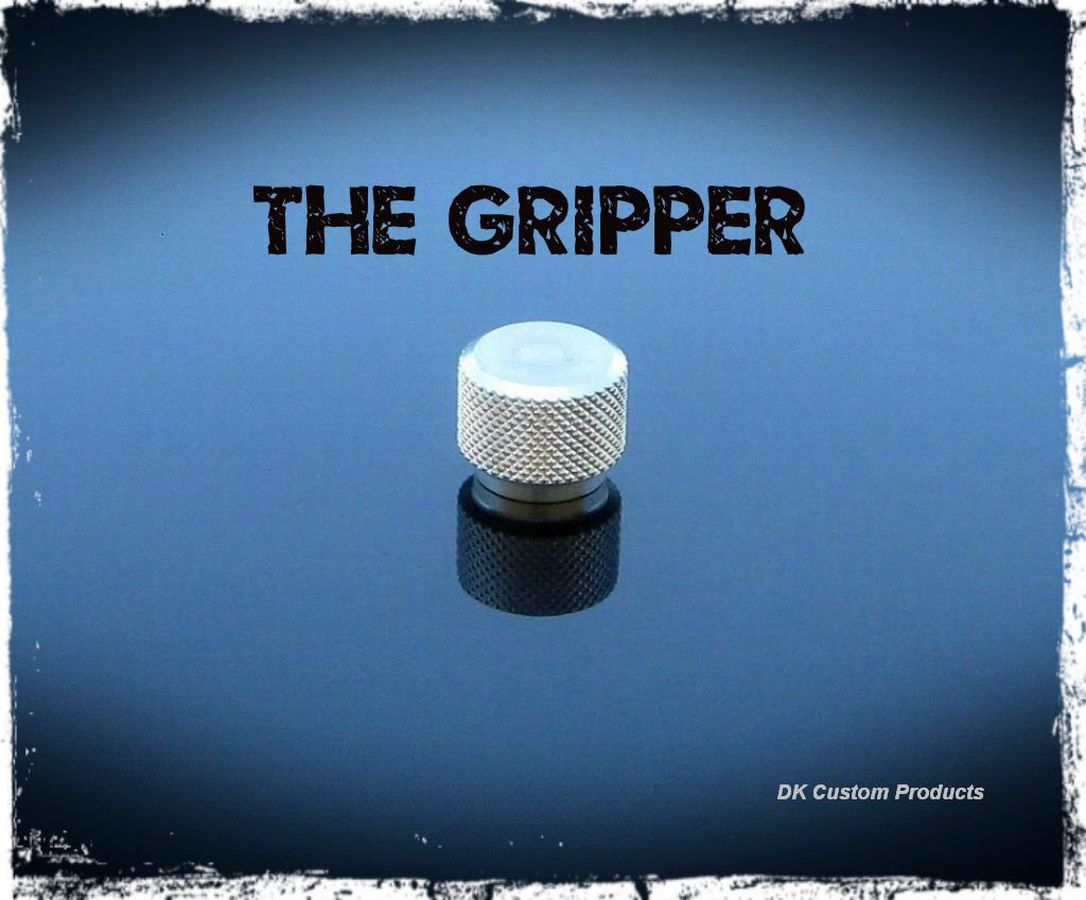 Each Air Cleaner already comes with stainless and brass acorn nuts. This accent, along with the interchangable covers and emblems, gives you the opportunity to put together a unique combination for your own look.
Customer Reviews
Perfect For My Setup

Review by

melville74


I looked over the various options but like the gnurled machined look of The Gripper. You can't go wrong with this one! (Posted on 10/6/2023)
Product Tags
Use spaces to separate tags. Use single quotes (') for phrases.