Ultimate Softail Comfort Mods
$30 OFF LIMITED TIME COUPON CODE BELOW
This code will expire 12/09/2023 at Midnight!
Ultimate Comfort Mods
Comfort is a must when riding
Being Comfortable & Safe Go Together, Hand in Hand.
Being comfortable means riding longer, fully enjoying each ride, and not ending the day with fatigue.
When talking comfort on Your Softail, below are the things that, when combined, will give you the
Ultimate Softail Comfort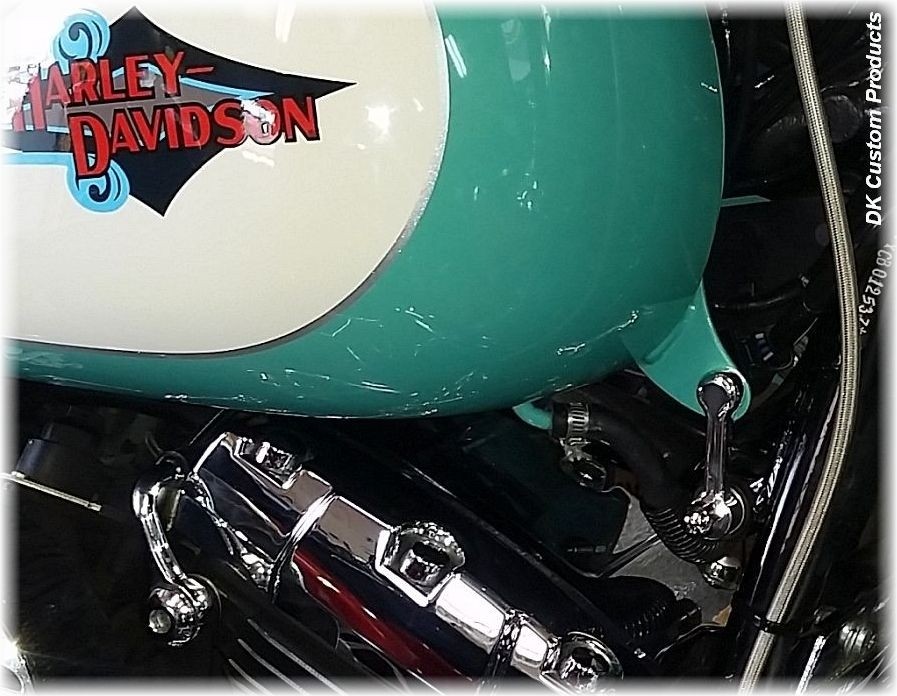 Benefits:
Less "wind buffeting"

Cooler Engine (less heat felt by rider)

Bonus of Easier Cleaning of engine
A tank lift will reduce "wind buffeting" felt by the rider, as lifting the tank will allow less air going over the tank, redirecting that air to the engine. Lifting the tank also give an added bonus of easier cleaning of the top of your engine and it will help with cooling down the engine. Less wind buffeting and a cooler engine will mean more comfort for the rider!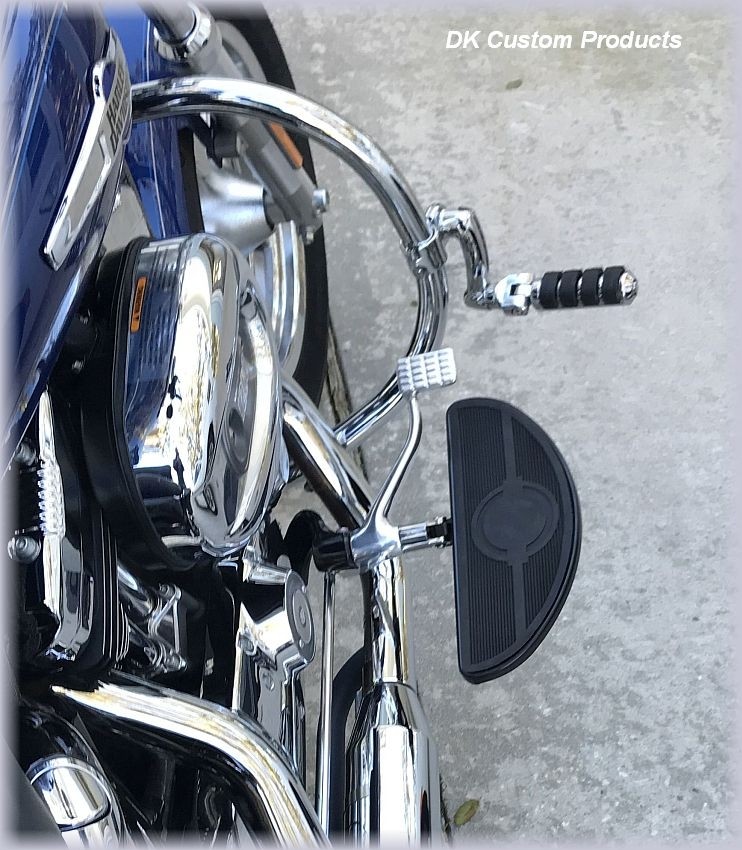 Benefits:
Gives feet a solid platform

Rubber mat/insert provides vibration isolation & grip

No wind pushing at bottom of boot while at speed

Easier Shifting/Adjusting weight while riding

Increased Lean Angle over OEM footpegs
Once you've gotten your butt in the right place and comfortable, it's time to look at foot placement/comfort. Floorboards give a more solid platform for your feet and provide good grip in wet and dry weather. The rubber mat also helps to isolate vibration in your feet. Eliminating the wind pushing up at the bottom of your boot will be much more comfortable and especially useful on those long rides. Adjusting your weight while on those long rides is also much easier with floorboards.

Floorboard Extensions - Twin Cam & *M8 Softails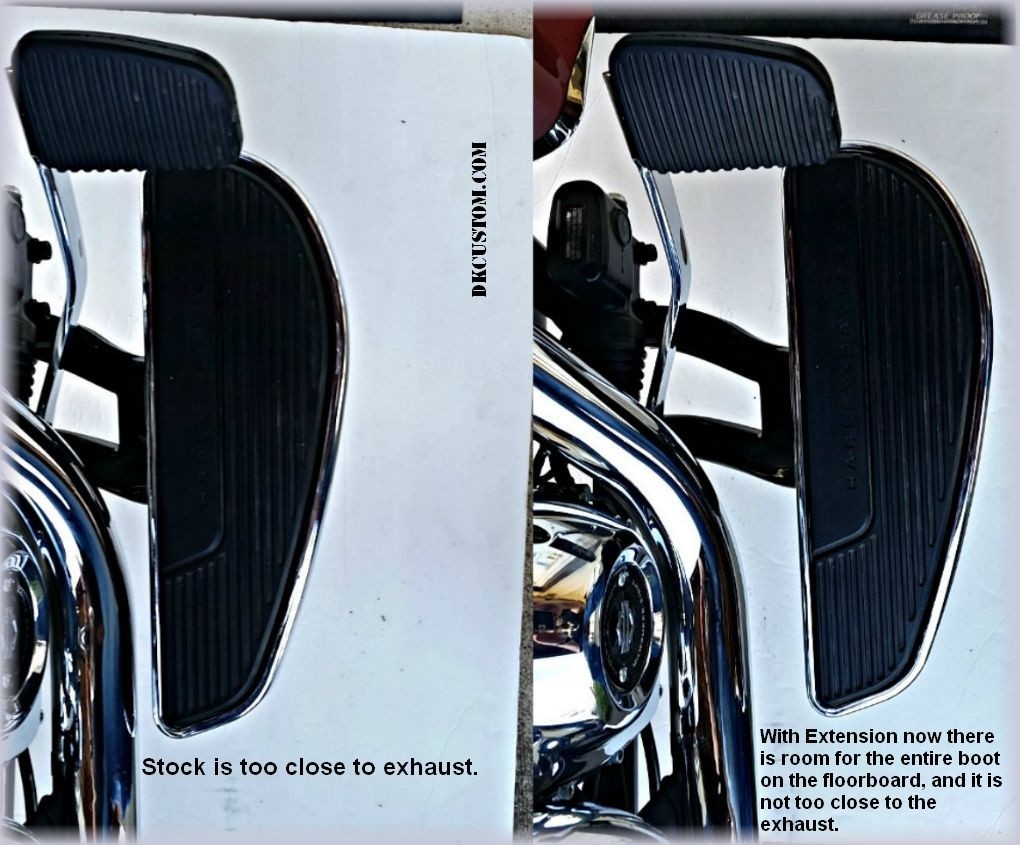 Benefits:
Get boots/feet/legs further away from engine & exhaust

Have full usage of your floorboards (not just the outside half)
It's practically a given; extend your floorboards outward and fell less heat, while putting your boots/feet/legs in a more natural, comfortable position. You also have more room for your entire boot. Being able to get your feet better planted on the floorboard will give a more stable, comfortable ride. The floorboards extensions for 2000-2017 Softails only work with factory floorboards.
*If you have an M8 Softail, the kit you need can be seen HERE.
If you are of average height, this kit will be efficent. If you're a taller person, the kit below will be a better fit for you.
M8 Softail Rider Floorboard Relocators - Moves Forward & Outward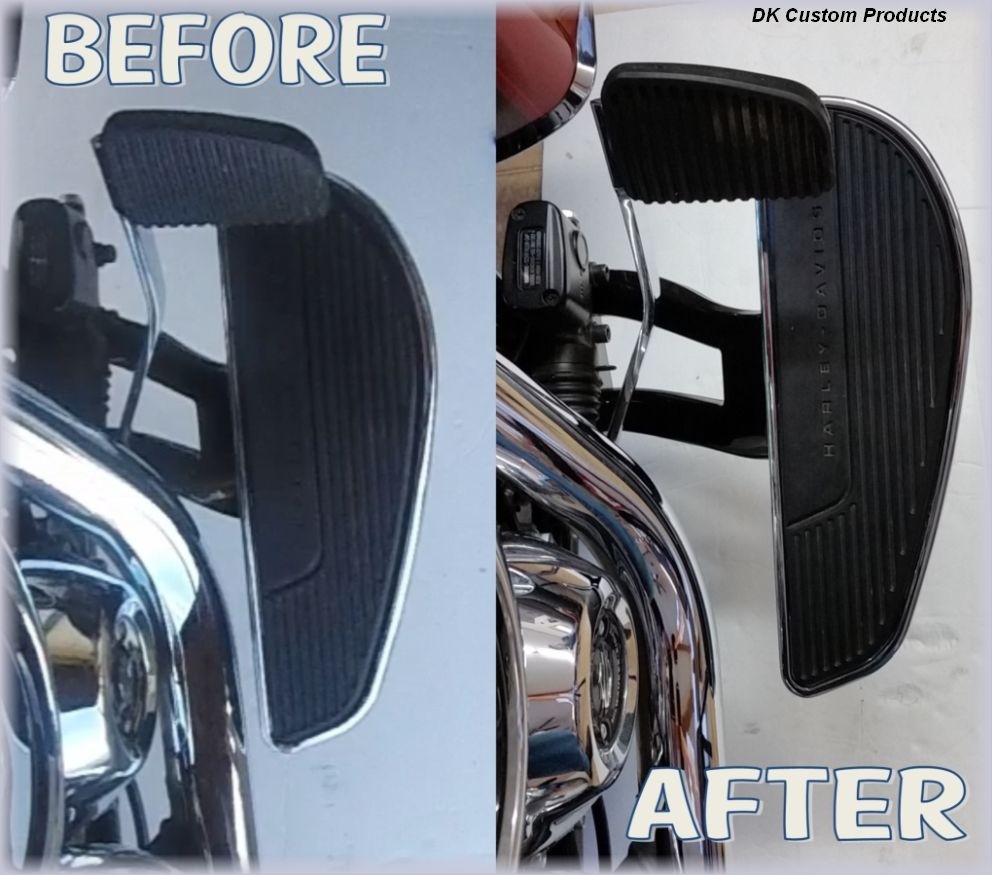 Benefits:
Get boot/legs further away from exhaust

Puts feet in a more comfortable, natural position
With this kit, your boots and legs will be further away from the exhaust and in a more comfortable, natural sitting position. You can stretch out your legs without hanging off the front of the floorboard and no more cramped knees.
Extended Brake Lever - 1987-2017 Softails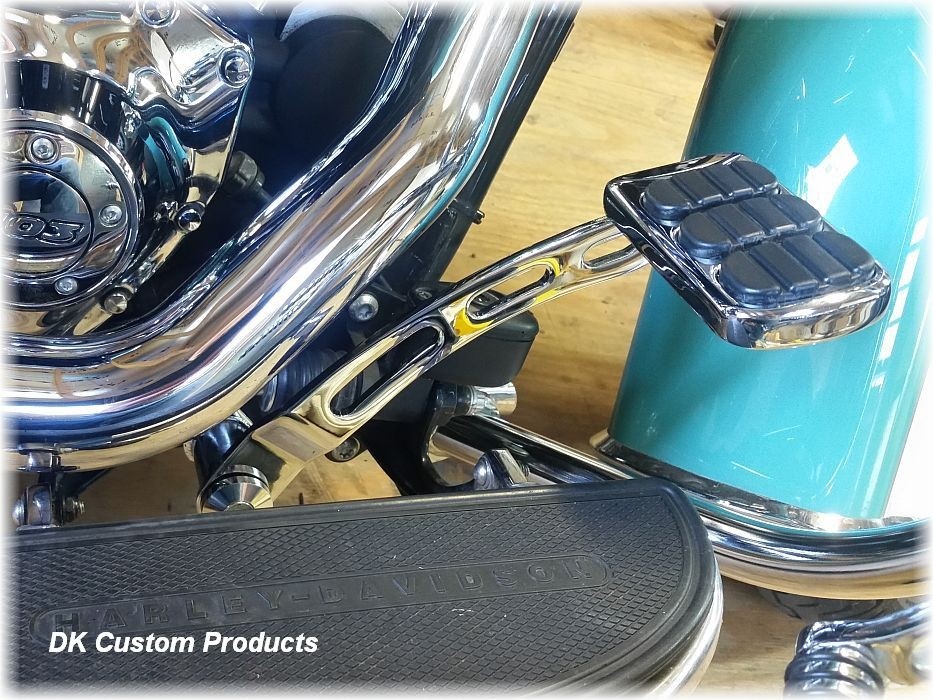 Benefits:
More Leg/Foot Room by moving brake pedal forward

Foot is no longer under the brake pedal

Lowers/Changes angle of pad
With this extended brake arm, you will have more room for your leg and foot by moving the brake pedal forward and your foot is no longer under the brake pedal. It also lowers and changes the angle of the pad so that you'll have easier, safer, more natural shifting. With your foot still on the floorboard and the toe of your boot on the pad, you can brake more quickly and have much better control of braking pressure.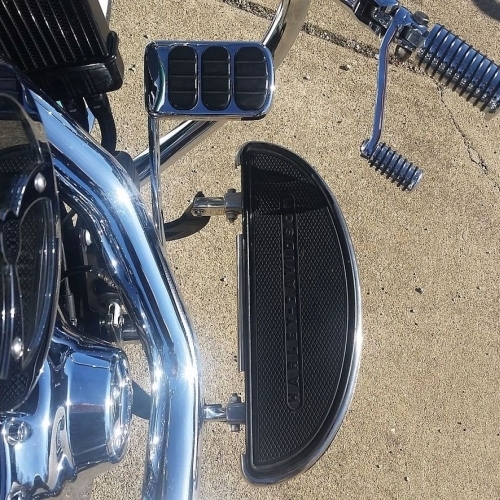 Benefits:
Better Grip

More Range of Adjustment

More Solid Platform
If floorboards aren't your style, you'd be surprised by what a difference a pair of footpegs with more grip and a solid platform can make on rider comfort. Being able to make various adjustments, and having the ability to have rotating pegs is a big plus when trying to get your feet in the right place that best suits You.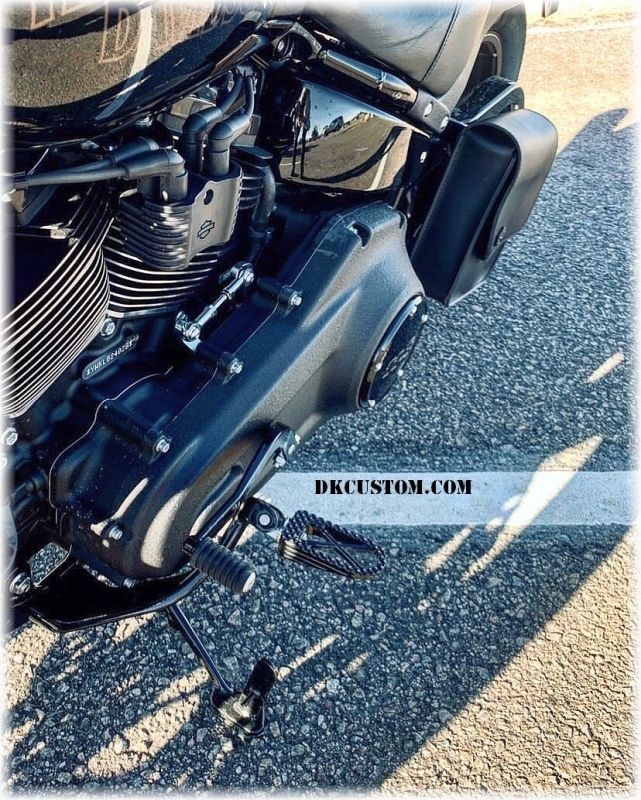 Benefits:
Enables Fitment of Standard Pegs
Allows for upgrades to pegs with Better Grip/More Comfort
If you ride an M8 Softail, you are no longer limited to running only M8 Softail specific pegs. With these adapters, you can run whatever pegs(or floorboards) of your choice. You will have hundreds of HD brand pegs and thousands of aftermarket footpegs to choose from after installing these adapters. These are a game-changer for comfort.
M8 Softail Passenger Peg Support Kit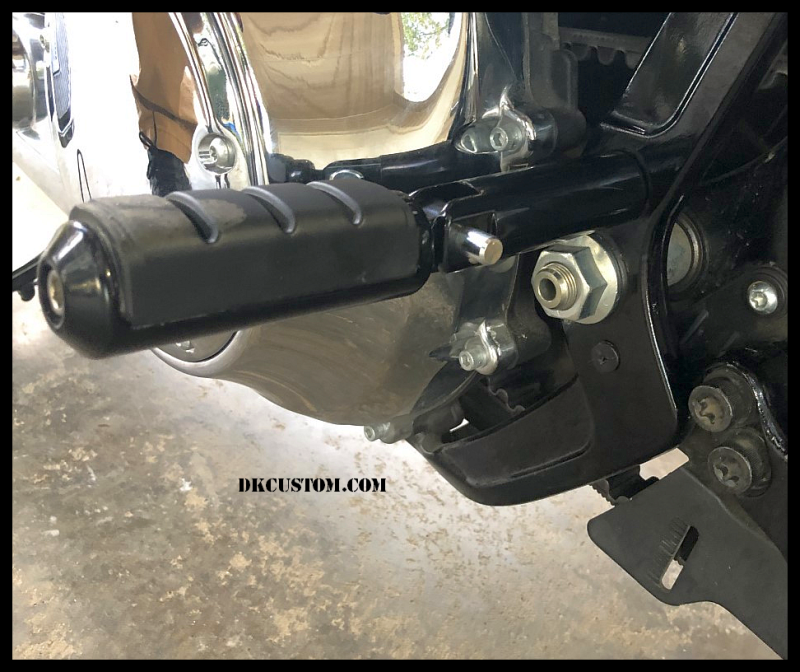 Benefits:
Allows for installation of passenger pegs

Allow for use of traditional pegs
If your M8 Softail did not come with passenger peg mounts, this is your answer. With this kit, you can not only run passenger pegs, but you can run any traditional peg for your passenger. This means many more options for your passenger on choice of pegs so that they can now run what's most comfortable to them.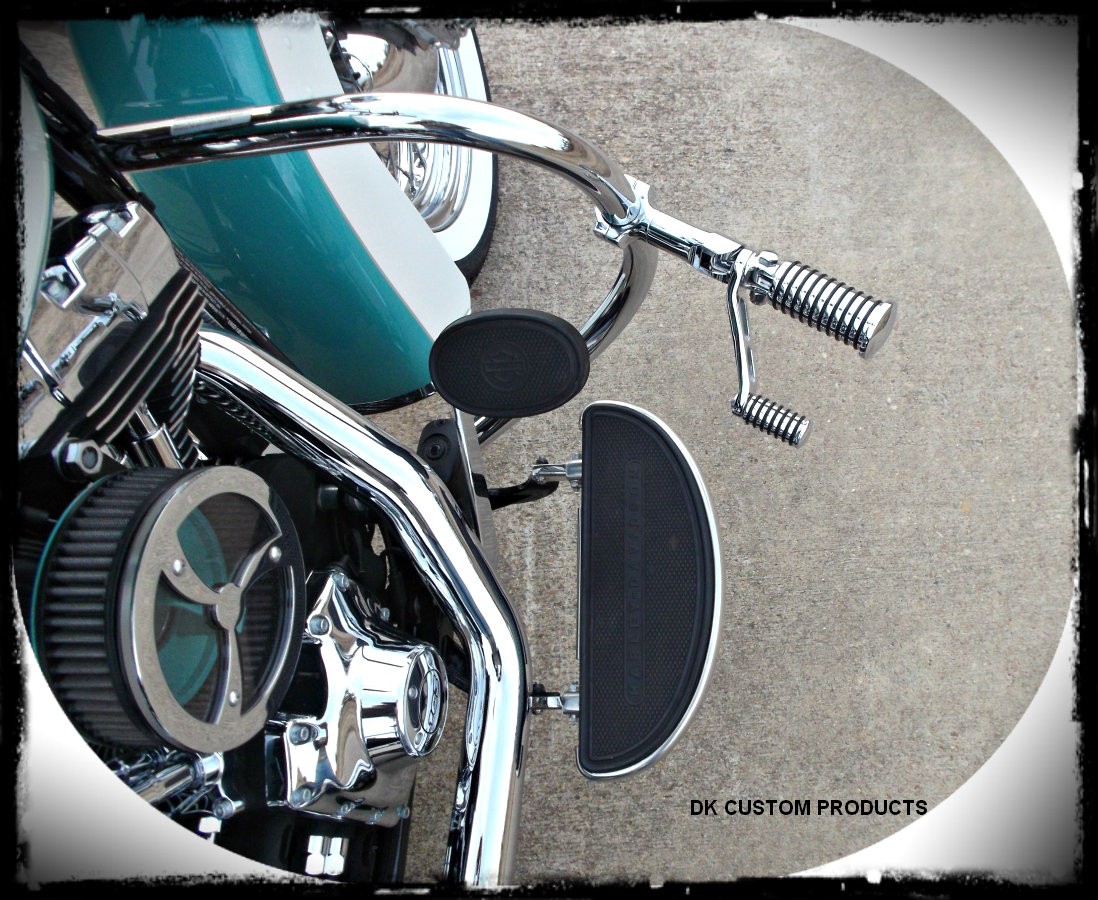 Benefits:
More Relaxed Feet/Ankles

More Comfort for Longer Rides

Multiple Foot Positions Available

Reduces Fatigue
Another significant factor of Ultimate Comfort when riding is whether or not you have a heel rest. Especially when taking longer rides, heel rests can make a substantial difference in ankle/foot comfort. You'll have the ability to give your feet a rest which will help reduce overall fatigue giving the Ultimate Comfort when riding.
Highway Pegs - Including M8 Softails
Benefits:
Stretch Your Legs

Adjustable to You & Your Bike
Highway pegs are a Must. Mounting options range from footpeg clamps that mount to your engine guard to the *Stealth Adjustable Highway Peg Mounting Kit if you do not have/want an engine guard/crash bar. Having highway pegs, much like heel rests, are especially useful for those long rides and for those who ride daily on the commute to work. Much like the heel rests, highway pegs help to reduce overall fatigue for more riding comfort and enjoyment.
*If you have an M8 Softail, the Stealth Adjustable Highway Peg Mounting Kit is your answer. You can see that kit HERE.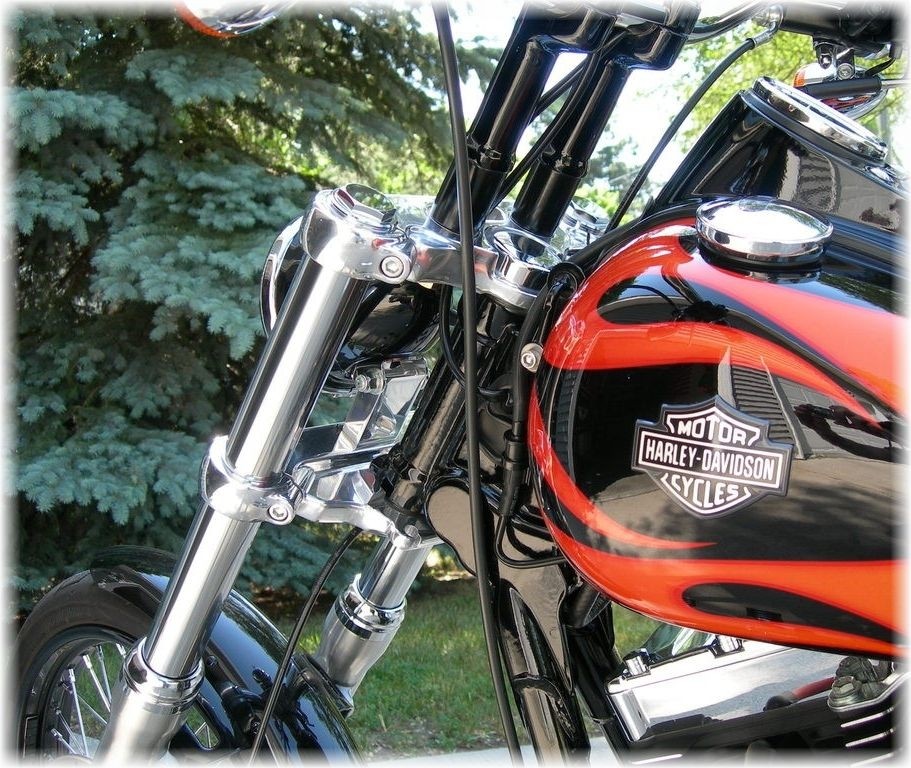 Benefits:
Raises Bars

Slightly Tilts Bars back

Relieves Strain in Shoulders & Back

More Clearance for Tank Lift
The right handlebar position can make all the difference in ride comfort, relieving strain in your shoulders, neck, back, arms, and wrist by putting your hands in a more serene position for You. Handlebar placement and position varies widely from rider to rider and bike to bike.
How can you find the most comfortable bar position for you?
This is the tried and true way:
Sit on your bike

Have someone hold it up straight for you

Put your feet on the pegs

Close your eyes

Put your hands out to where it is most comfortable to hold them

Open your eyes...wherever your hands are, that is where you want the handlebar grips to be.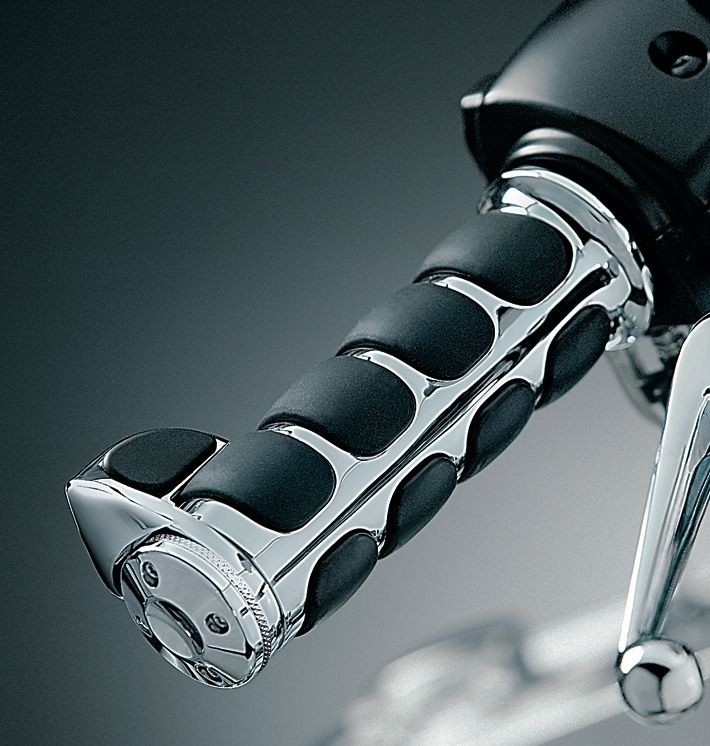 Benefits:
Reduce/Eliminate Tingling/Numb Fingers

More Cushioned Feel
Once you've adjusted your bars to the most comfortable position for You, it's time to look at your handlebar grips. No one likes that annoying tingling/numb feeling in your hands and fingers after a long ride. Adding better grips that will dampen handlebar vibration while providing a more cushioned feel, on top of riser extensions, will help to provide the Ultimate Comfort when riding.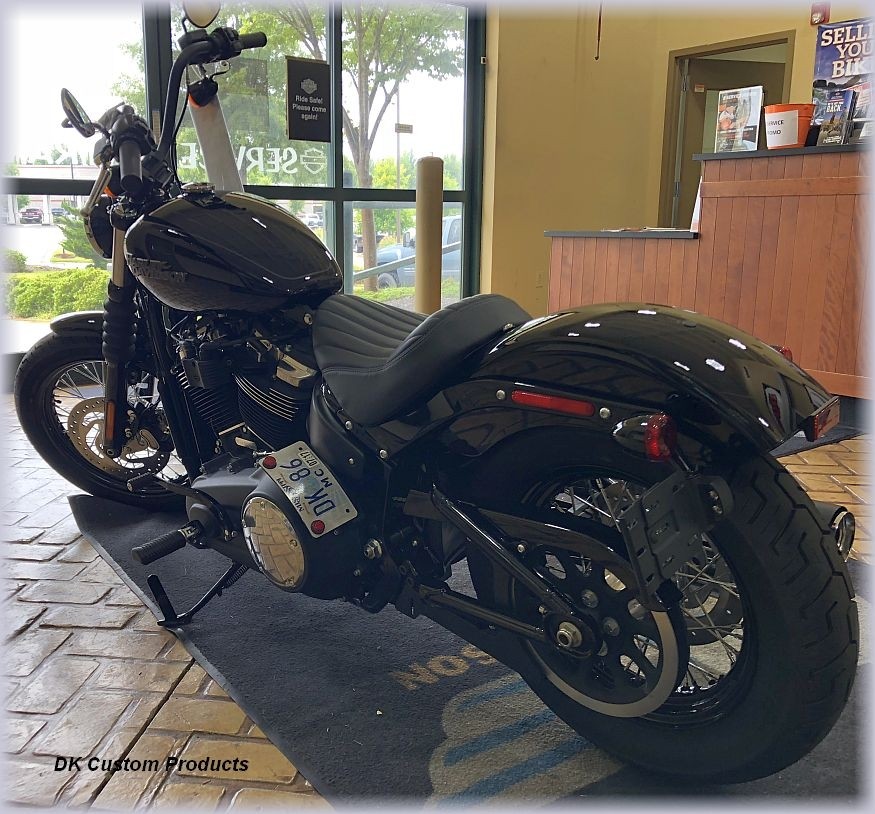 Benefits:
Keeps tires better planted

Less dive when applying front brakes

More Control & Stability

More Clearance (lean angle) in curves
Once your hands, feet, and butt are all in the right position and most comfortable to you, the final step is to upgrade that not so great Harley front suspension. Whether you opt for a cartridge system, performance springs, or drop in valves, any upgrade will provide a better ride. Having the correct spring weight for your weight, the correct amount of sag, limited dive when applying the front brakes, and correct damping in both the compression and rebound strokes, will provide you with a much more comfortable, stable, smoother ride.
Click HERE to see our Front Suspension Testing Report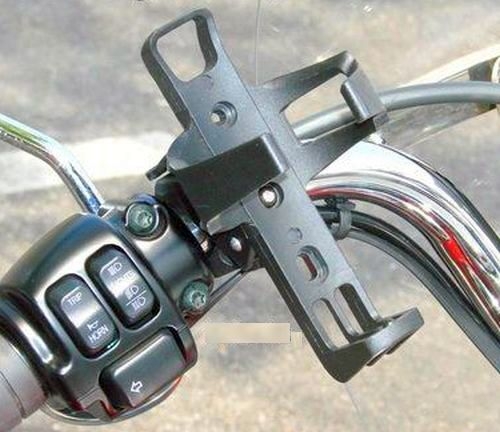 Benefits:
Allows you to have easy access to your drink

Convient on rides in rural areas with no places to stop grab a drink

Different cup holders allow different mounting points (more options)
Having a cup holder is almost a given. When you're riding, you don't want to have to worry about keeping a tight grip on your bottle of water or soda. Whether it's perch mount, handlebar mount, engine guard mount, convenience is the common ground and with convenience comes comfort!
Choose any combination of the above mods equalling $400 or more total
and use Coupon Code:
ultcomf
in checkout to SAVE $30 on Your Order!