Ultimate Trike Heat Reduction
Choose any combination of the below mods equalling $400 or
more total & Use Coupon Code:
ultred
in Checkout to SAVE $20 on Your Order!
Ultimate Heat Reduction Mods
Felt Heat & Engine Heat
If you're wanting to be more comfortable along with having better performance, simply reducing heat (both felt heat & engine heat) will get you there.

Below are the things that, when combined, will get you the
ULTIMATE TRIKE HEAT REDUCTION
Felt Heat-
Engine Heat-
Felt Heat Reduction
Outlaw HiFlow Air Cleaner System &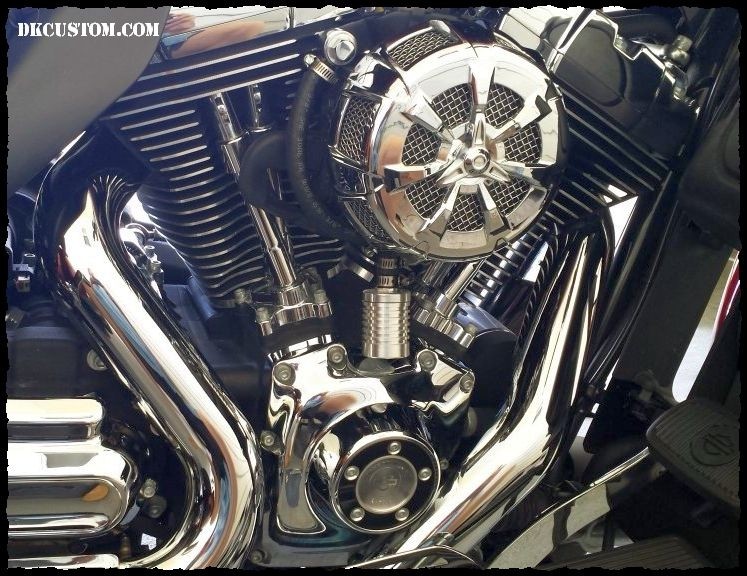 Benefits:
K&N A/C Filter (million mile warranty)

Low-profile backplates for more clearance

Vents blow-by externally rather than back into your intake

Lots of options for routing your EBS filter or Catch Can
The air cleaner is the foundation that all other engine mods rely on and plays a huge part in performance. It's simple really; engines perform better with cool, clean, oxygen-rich air. Thanks to the EPA, our Harleys are being choked out and can't breathe, putting a dent in their performance. Having an air cleaner that doesn't route that hot, oily, oxygen-depleted air back into your intake will help provide the Ultimate Performance. Also, having lots of routing options for your EBS catch can or filter is a plus.
Click HERE for photos of the insides of engines with typical Stage I air cleaners.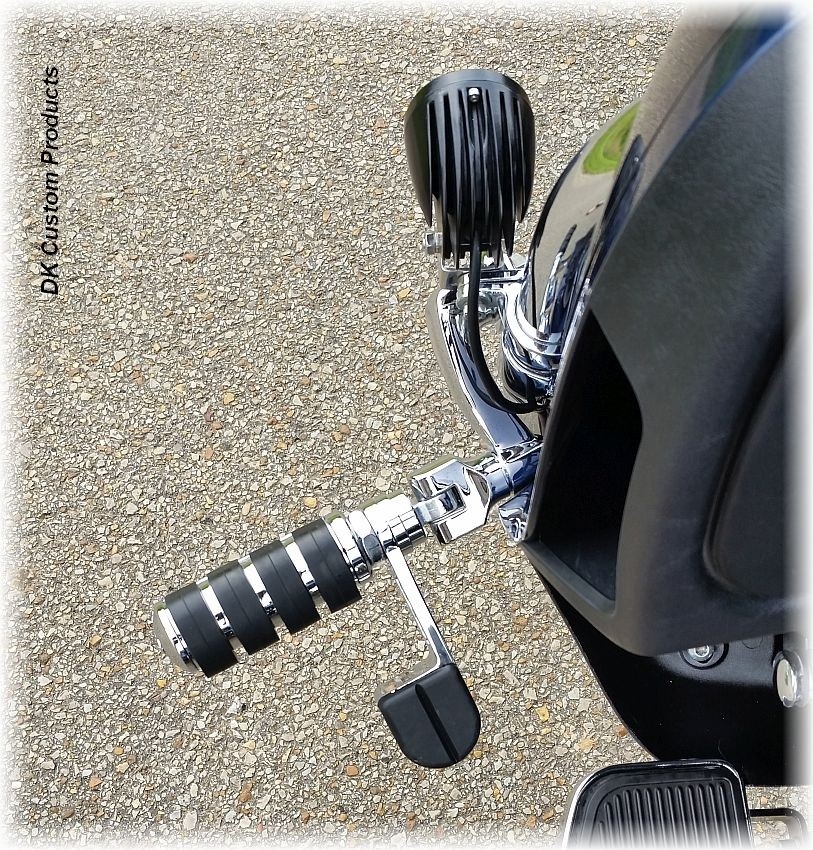 Benefits:
Get your boots/feet/legs away from the engine

Multiple Foot Positions Available
Simply having highway pegs gives you the ability to stretch your legs out and get them away from the engine heat and exhaust.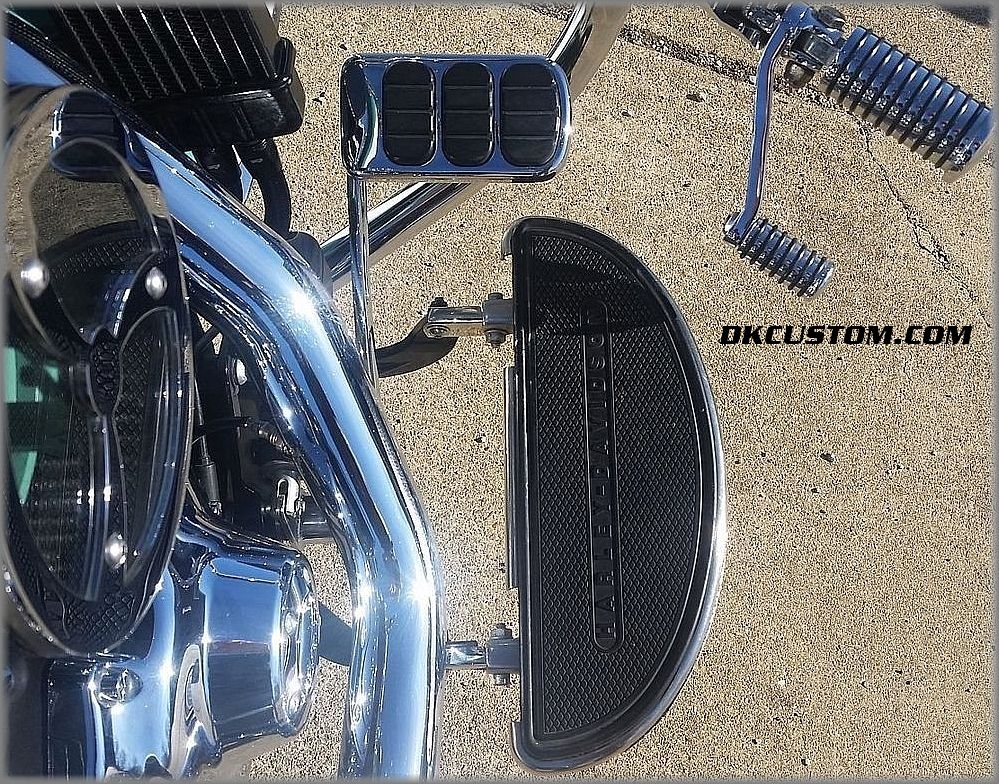 Benefits:
Get boots/feet/legs further away from engine & exhaust
It's practically a given; extend your floorboards outward and fell less heat, while putting your boots/feet/legs in a more natural, comfortable position.
Passenger Floorboard Relocators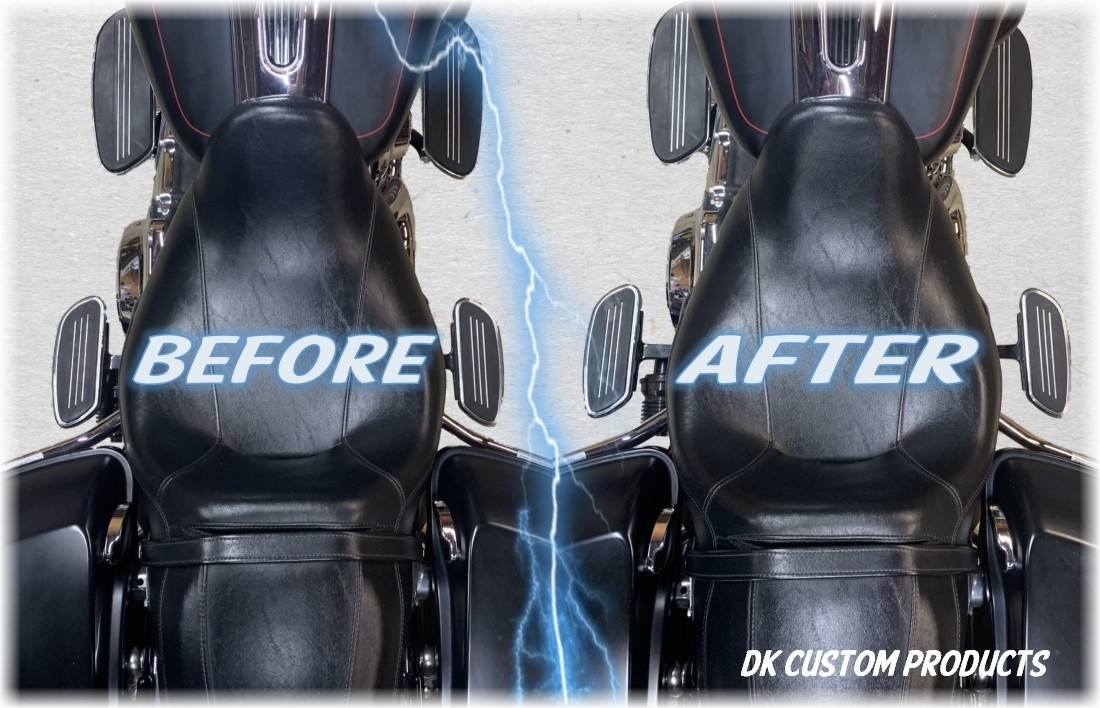 Benefits:
Get boots away from heat

Get thighs off grab handles
These relocators will be a major win with your passenger. With so many variations, you can find the "sweet spot" just right for your passenger. These will get thighs off grab handles, boots away from exhaust, and put your passengers boots/legs/feet in a more natural, comfortable sitting position.
Engine Heat Reduction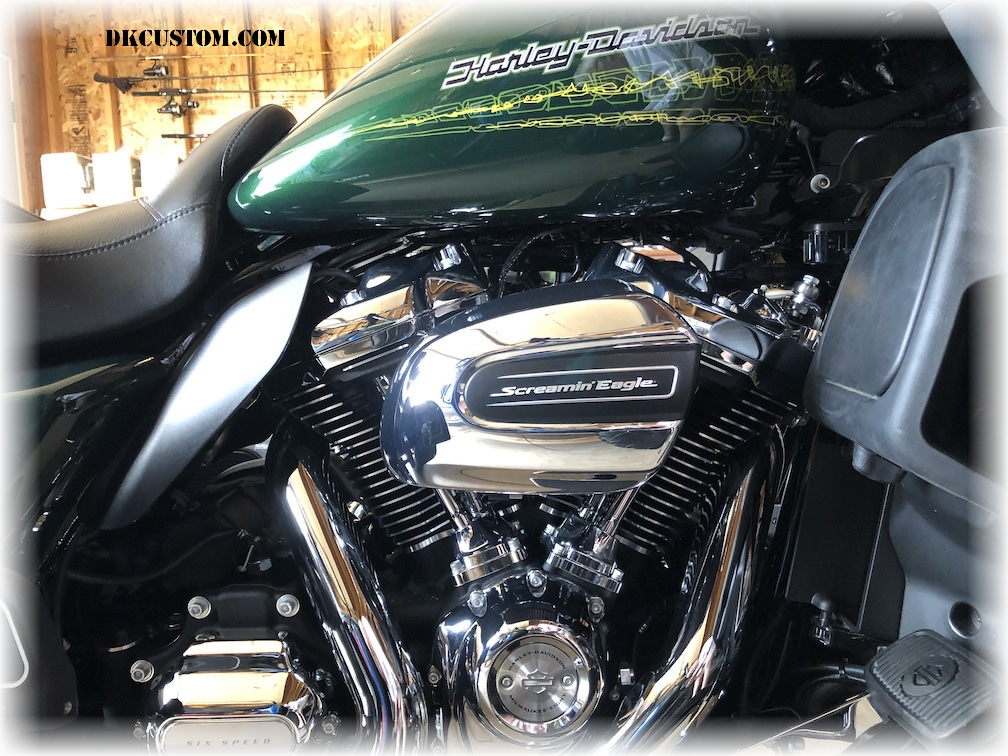 Benefits:
Allows more airflow around top of engine

Plus of less air coming up & around tank, hitting the rider

Plus of easier cleaning of top of engine
Lifting the tank up off of the engine will assist in cooling since less air will be coming up over the tank and will instead be flowing under the tank and around the top of the engine. This will also mean less air hitting the rider and easier cleaning of your motor! It's a win-win!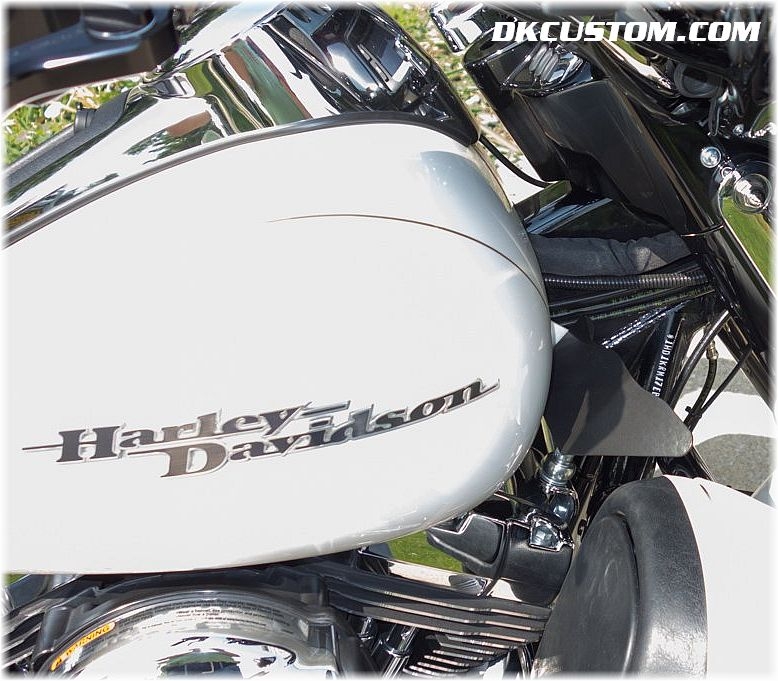 Benefits:
Redirects air flow over the engine

Plus of less rider buffeting
Most baffles and deflectors that reduce buffeting actually increase engine temps, and we all know that some Harleys run too hot as it is. With their unique, adjustable design, the Cooling Deflector Wings are a "double wammy". While they reduce buffeting, they also redirect airflow over the engine for better cooling.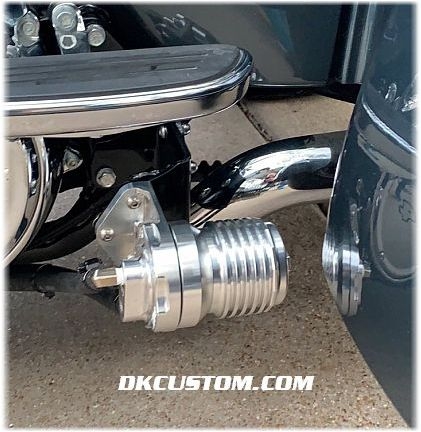 Benefits:
Puts filter in the wind

Plus of mess-free oil changes
By relocating your oil filter, either mounting it on the downtube (Sportster, Dyna, & Softail) or tucked high and tight under the left side passenger floorboard, it's now out in the wind and will help in cooling. Plus, there will be no more mess when it's time to change your oil!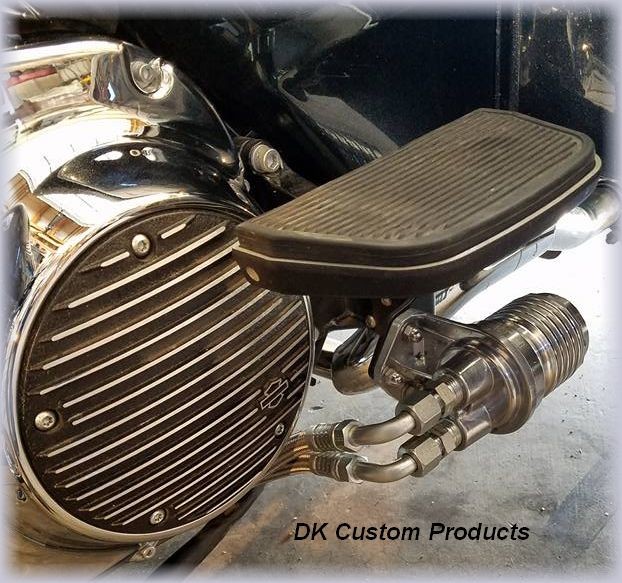 Benefits:
Billet housing aids in lower oil temps

7 times more oil flow than paper filters

Cleanable & Reusable
This is the last oil filter you will ever need to buy. Not only is it cleanable, its billet housing fins help lower oil temps via heat dissipation. It also flows much more oil than standard paper filter and its integrated magnet prefilters the oil.
Benefits:
Lowers Head Temps Up to 100*
Excessive heat and operating temperature can be an engines worst enemy. The patent pending JIMS ForceFlow literally forces the heat away from your engine by pushing high velocity air through the cylinder fin pack in a wide flow pattern, directed at the head gasket surface.
This unique design also relocates the horn inside the ForceFlow's streamlined housing, and gives the horn mount or "left side" of the bike a much needed new look.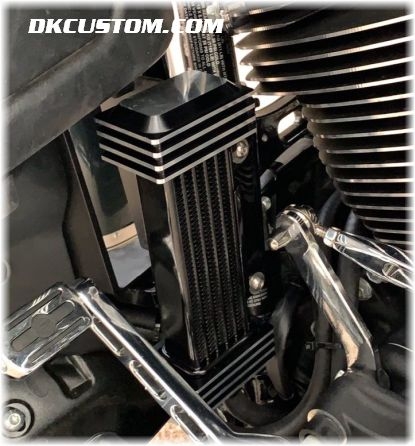 It's a given; oil coolers help cool down the oil and cooler oil/engine means better performance. It's crucial to performance and engine longevity to cool down your oil. No matter which version you have, oil is the lifeblood of your engine and is subjected to intense heat. It is crucial to performance and engine longevity to cool that oil down. If you have an air cooled twin cam with no factory oil cooler, you can get a side mount(downtube) or a low mount and typically see a 20-40* drop in temps. Using the Secondary/Auxiliary Oil Cooler with its patent-pending cooling bracket (see full details HERE), you can get an even larger drop in temps. Having the lowest possible engine and oil temps will result in the Ultimate Performance!
At DK Custom Products we use Jagg Oil Coolers on our own Bikes, and are happy to make them available to our Customers. The turbulators in each oil passageway gently stir oil, exposing it to more critical heat dissipation surface area for superior cooling with minimal oil pressure restriction.
Why Do We Use & Recommend Jagg Oil Coolers?
HyperFlow Technology is the engineered balance between performance and flow. It should first be described as a "systems" way of thinking.
Air flow, fins, oil flow, turbulators, brazing technology, metal finish, oil filter adapter design, thermostatic actuator, etc., are each components maximized to contribute to the overall system. It is only when each individual component is considered in relation to its contribution to the whole that a true systems approach can be claimed.
Click HERE to read a Full Report on Why & How to reduce engine heat in Twin Cam & M8 Engines.
Choose any combination of the above mods equalling $400 or more total
and use Coupon Code:
ultred
in checkout to SAVE $20 On Your Order!