Home

/

X14iED Fuel Enrichment for Harley EFI Plug-n-Play..More Details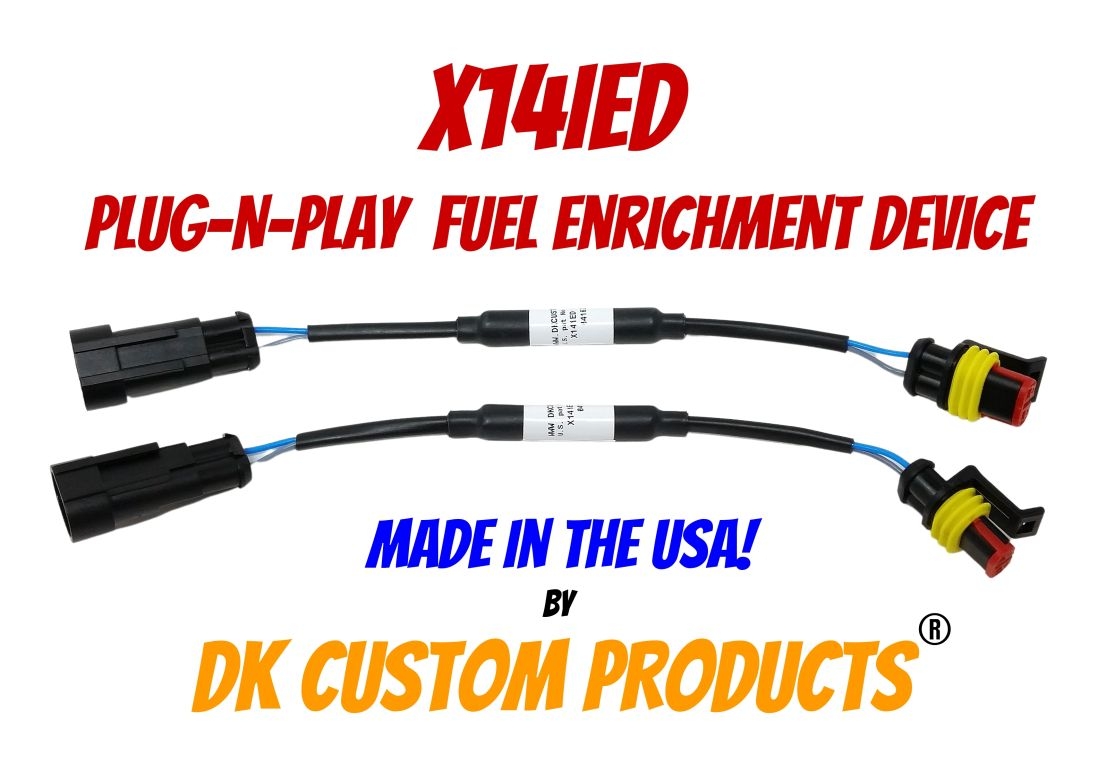 Dynamic Tuning For Harley-Davidson Motorcycles
X14 Inline Enrichment Device
(X14iED)
A Cost Effective Alternative to an Aftermarket Tuner & Dyno Runs.
This Patented Device Dynamically Adjusts to Changes Made to Your Bike!
The Patented X14iED's will Cool Your Bike Down & Make it Run Better!
The Patented Plug-n-Play X14iED richens the Air Fuel Ratio from 14.6:1 to 14.0:1 in closed loop mode.
Immediate Benefits:
Lower Engine Temperature

Lower Exhaust Temperature

Improved Throttle Response

Reduced Surging

Reduced Pinging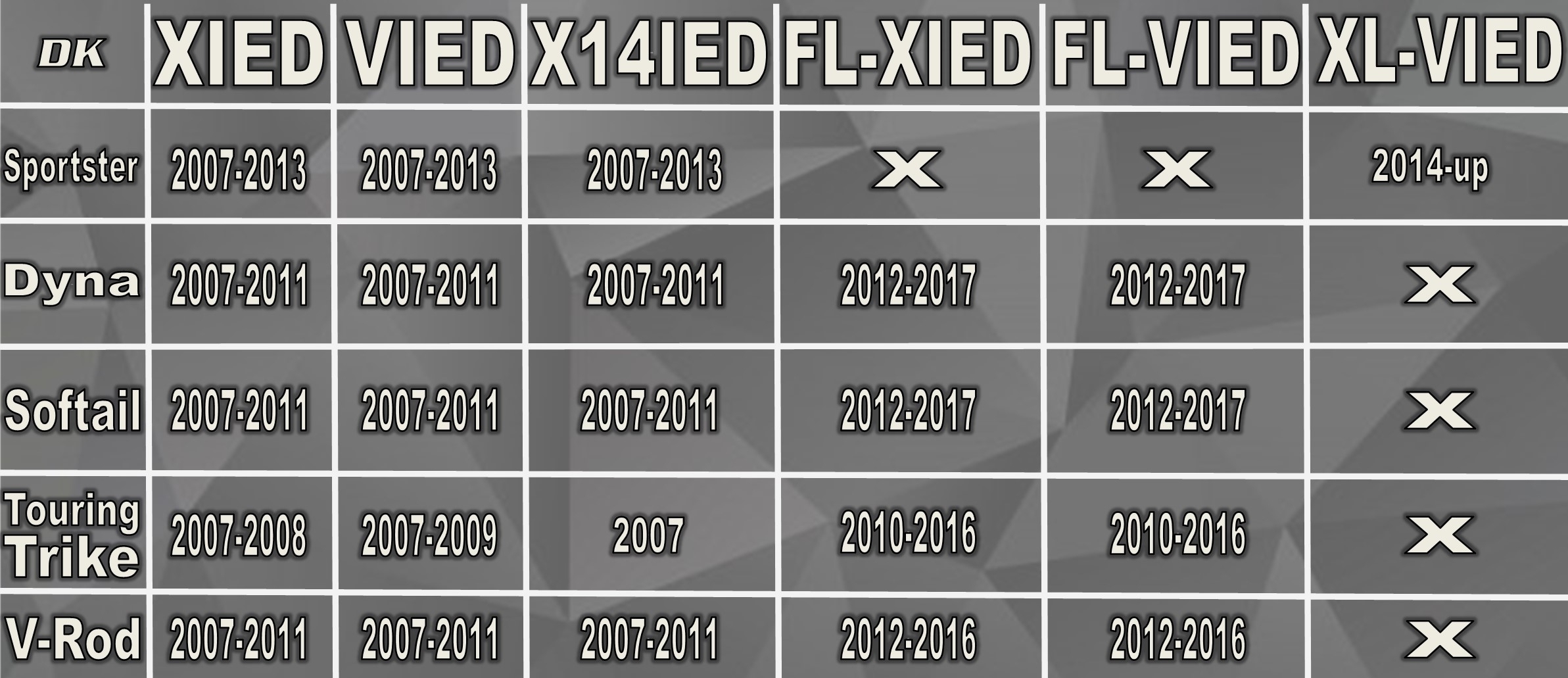 Fitment:
Touring 2007
Softail 2007-2011
Dyna 2007-2011
Sportster 2007-2013
V-Rod 2007-2011
Recommended for: Stock Bikes, & Stage I Bikes (High Flow Intake & Exhaust) Will NOT Work with Stage II, III, or IV.
Simple install-comes with instructions. No tools required, installs in a few minutes.
A Technical Note:
The 2012-13 Sportsters, especially the 883, seem to do a bit better with the XIED's.
HD has changed the fuel maps due to emissions regulations. This has resulted in the 2012-13 Sportsters really liking the extra 2% fuel the XIED provides over the X14iED.
Not that any of the 2012-13 Sportsters will run bad with the X14's, they just respond better to the slightly richer XiED's.
LINK to All Dynamic Tuners
They work inline with your existing H-D Bosch narrow band 02 sensors and Delphi ECM to richen the fuel mixtures, adding approximately 6% more fuel to the engine in closed loop mode.
There is an indirect richening of the open loop fuel mixtures through the learning mode, or adaptive fuel value action built into your ECM. This ensures the richer 13.8-12.5:1 AFR's are ALSO adjusted in heavy/full throttle operation.
With my SE Slip-ons and SE Air Cleaner and a HD Stage 1 download, my 2010 Nightster was still running hot and hesitating at low speed acceleration. 5 minute installing the X14IED's fixed all that. Fantastic Product! -Matt

"409" ignition wires provide continuous heat protection up to 600-degrees Fahrenheit
Customer Reviews
About the Same...

Review by

Queasyrider


I installed the X14IED on my '07 Dyna FXDLI the same time I replaced the V&H Short Shots with stock pipes and Cycle Shack mufflers. The problem I had before was surging at partial throttle and excessive popping on decel. Full throttle was and is, still fine. Now, the surging is still present, popping is about the same, although quieter. I may have other issues I'm not aware of. A full dyno run and A/F scan would probably pinpoint the problem, but I'm way up in rural Maine and that would be too costly and distant to consider. I'll just run it the way it is....


********************
Note from DK Customer Service-

The XIED's and the VIED's are a bit richer than the X14IED. Also, with those mufflers you would probably benefit from some Thunder Torque Inserts for low and mid range power (and to lessen the decel pop). But even with the X14IED you should not have surging. Check for intake and exhaust leaks. (Posted on 7/23/2021)

5 star plus

Review by

Ed


Very pleased with product . Fast shipping. Very helpful and speedy response with any questions. (Posted on 3/31/2021)
Product Tags
Use spaces to separate tags. Use single quotes (') for phrases.