Home

/

DK Custom Axle Bearing Retainer Plates for Harley-Davidson Tri-Glide & Freewheeler
AXLE BEARING RETAINER PLATES
For HD TRIKE MODELS
DK Custom Products
Made in The USA

FEATURES & SPECS:
CNC Machined from 1018 American Steel


2.5 Times thicker than factory retainers

O-Rings to keep water out of axle housing
Prevents bearing rocking & excessive spline wear
Step-by-Step Instructions Included

Made in The USA

Lifetime Warranty
See A Video Explanation W/ Install Process HERE
These Patent Pending DK Custom Axle Bearing Retainers are CNC cut from American steel.
They are 2.5 times thicker than the stamped factory retainers.
They have a 2/100" shoulder that butts up against the bearing, keeping the bearings in place.
They also have O-Rings that prevent water from getting into the axle housing and sitting in there and rusting.
The install is very easy...easier than a lift bracket install (no crawling under trike...just sit on stool to do the whole thing). Besides the lug nuts, there are only 6 fasteners on each side.
The bearings do need to be pressed off, and back on. If you don't have a press, then just take the axles to a shop that does, and have it done.
Why did we build these Heavy-Duty Bearing Retainer Plates?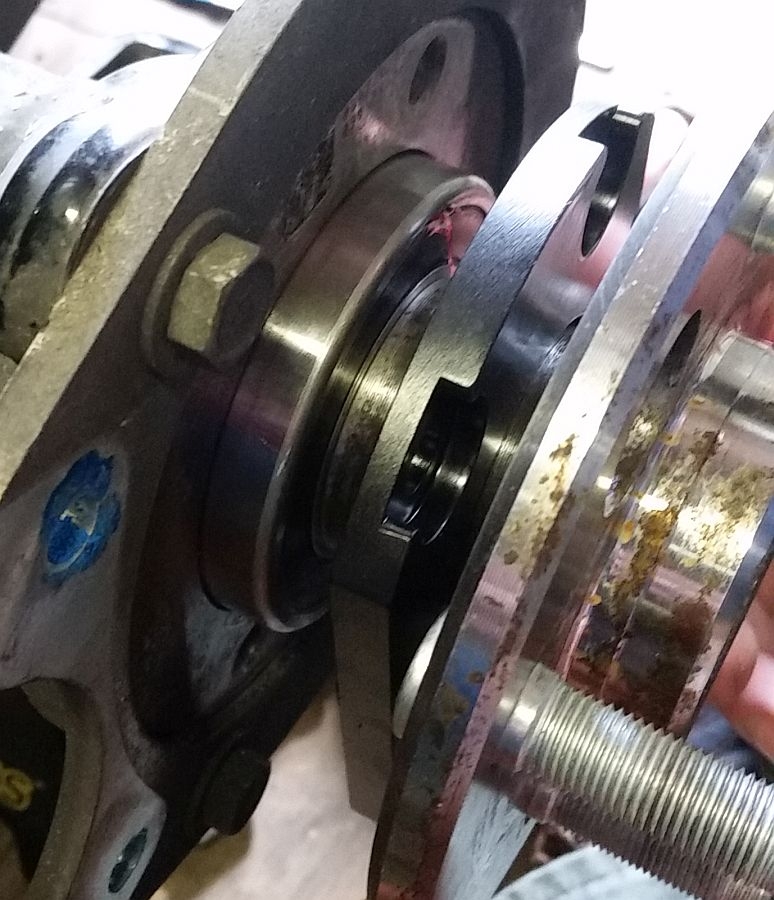 The factory plates are thin, made from a stamped material. When lateral stress is put on the bearings (everytime the trike goes through a turn), it deforms these plates.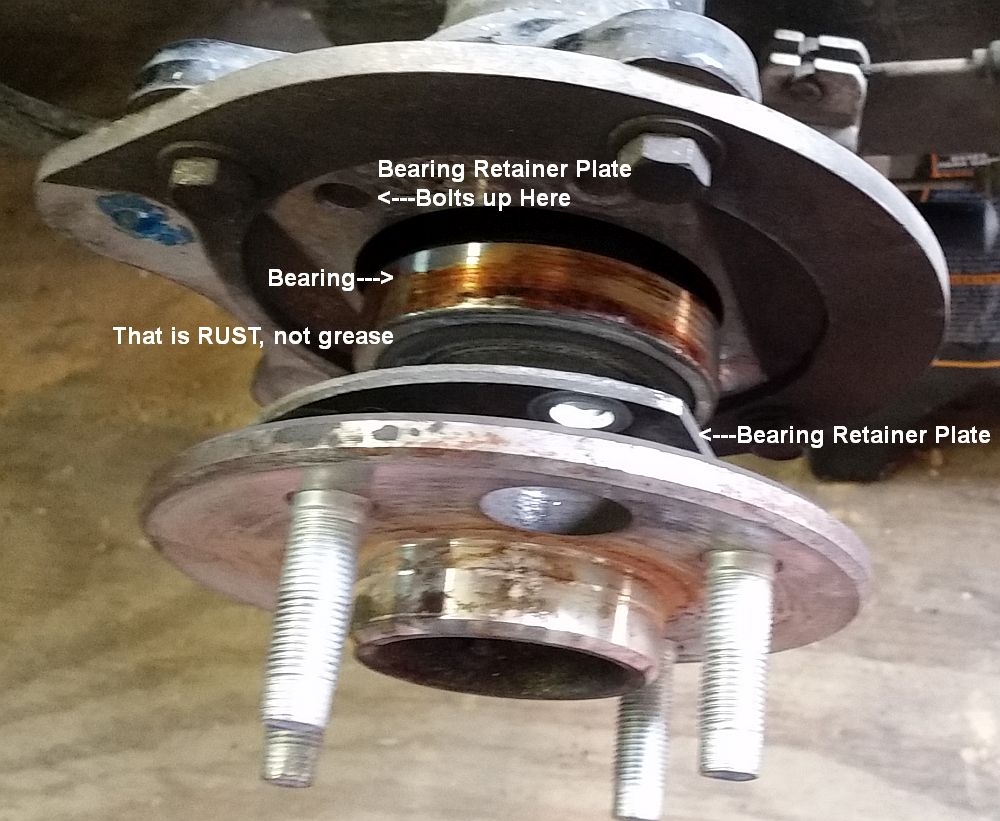 Over time, this leaves a space between the plate and the bearing. The bearing then begins rocking back and forth inside the axle housing, banging against the plates. (see witness marks below)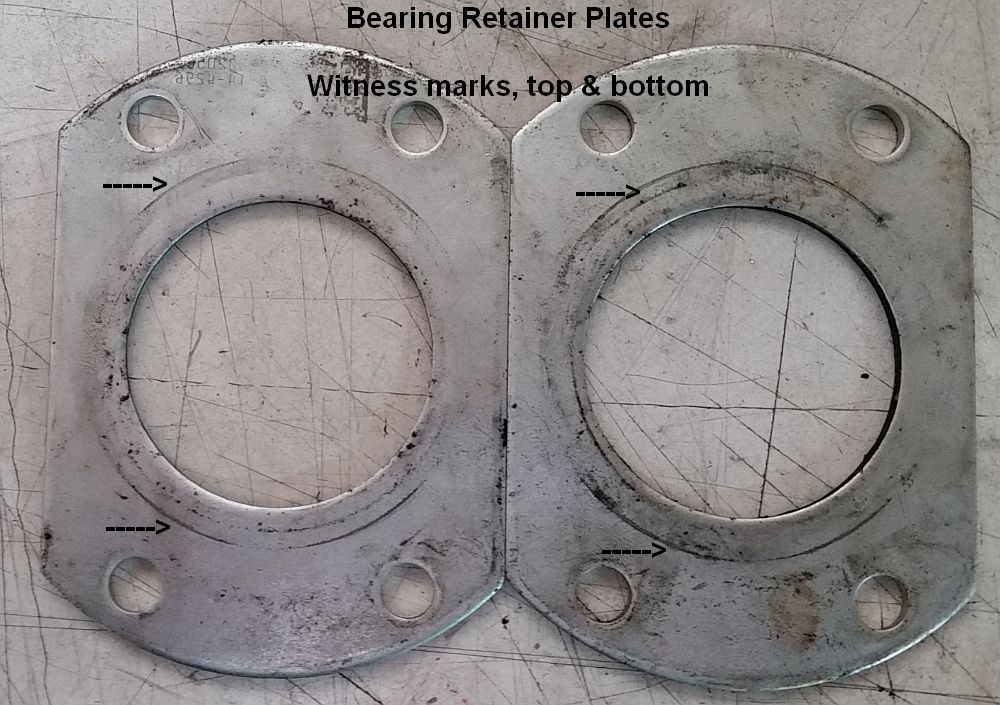 This results in the following:
Beats up the outer bearing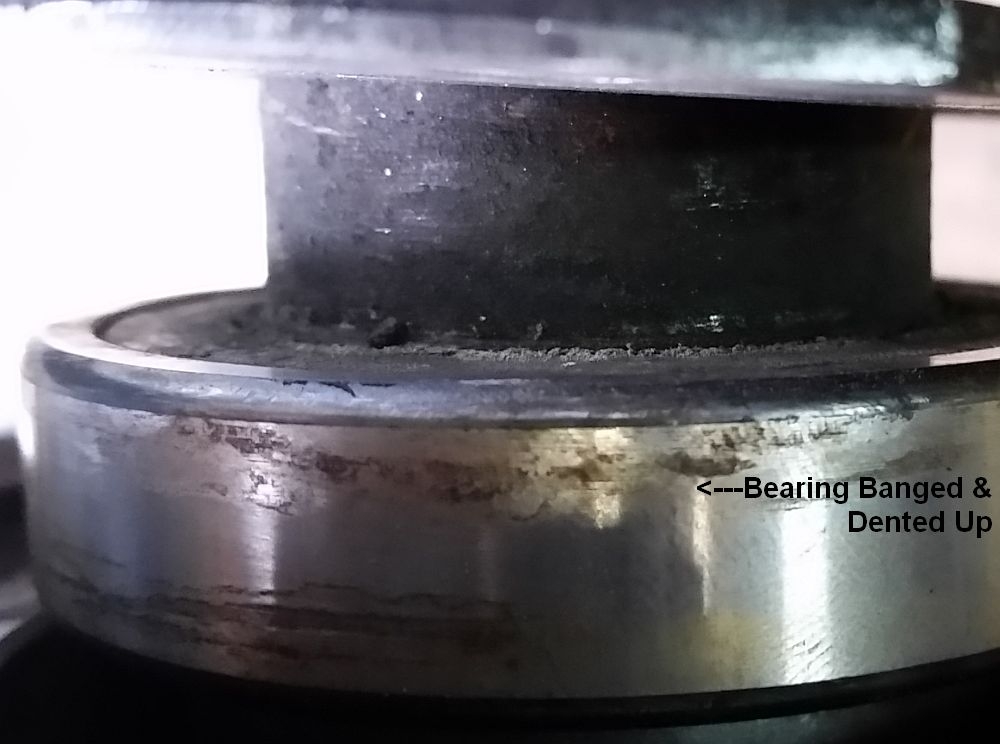 Beats up the axle housing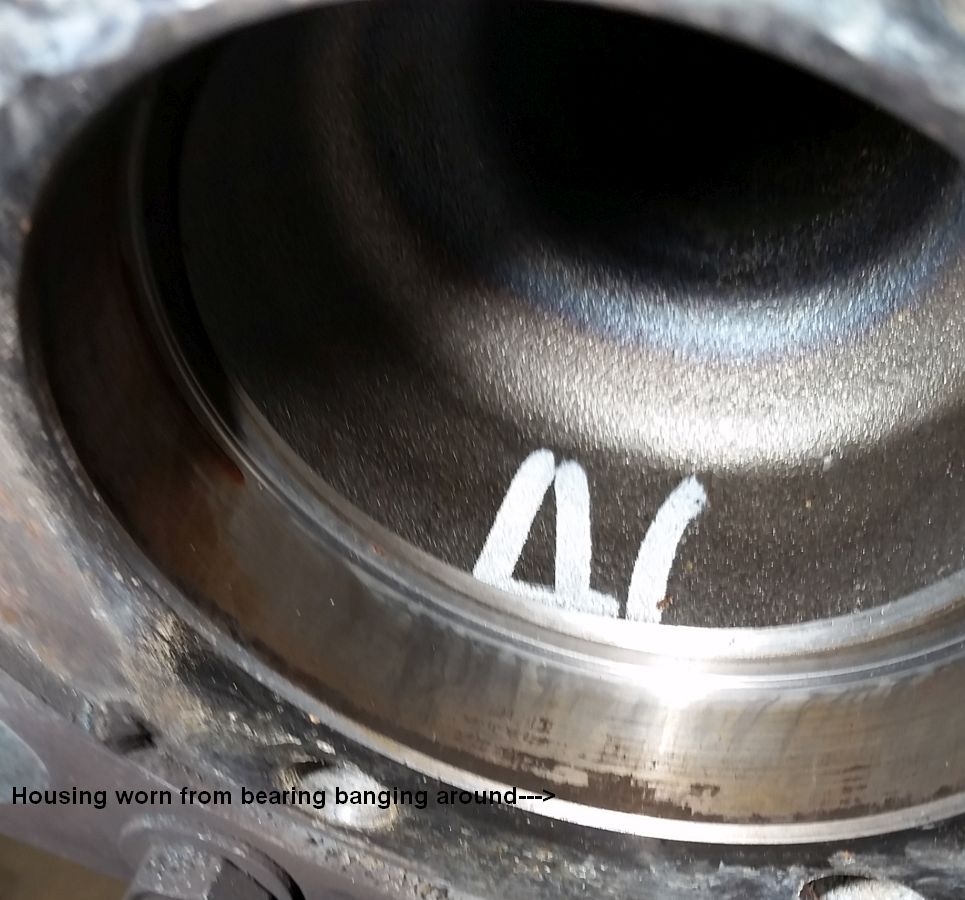 The bearings being loose in the housing results in clicking/clanking in the rear end, and can cause wandering on the road, & excessive rubber swingarm bushing wear...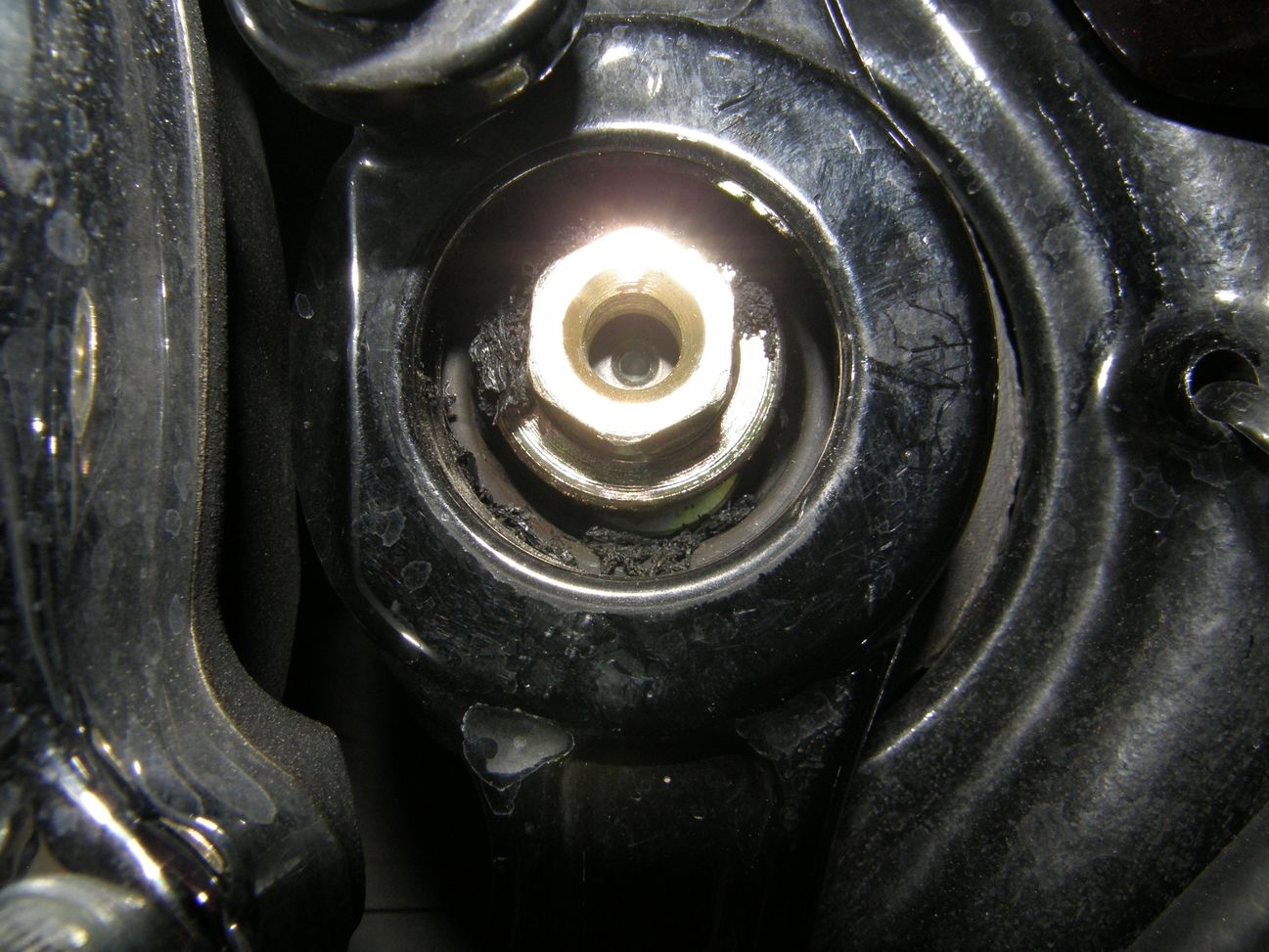 ...AND, Results in excessive wear on axle splines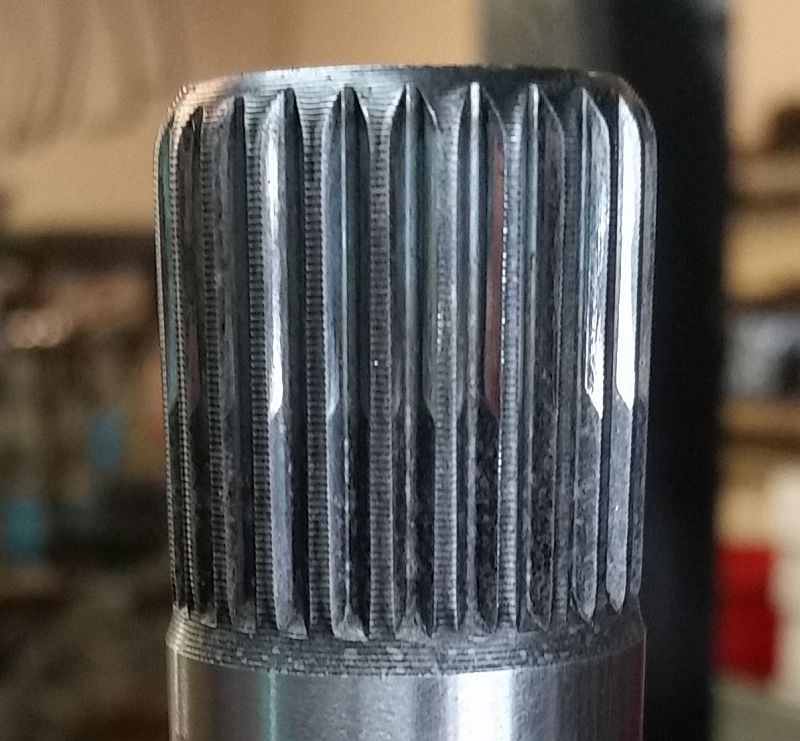 On the factory plate there is no seal to keep water from going into the axle housing, and causing rust in an area that is machined to a needed tight tolerance.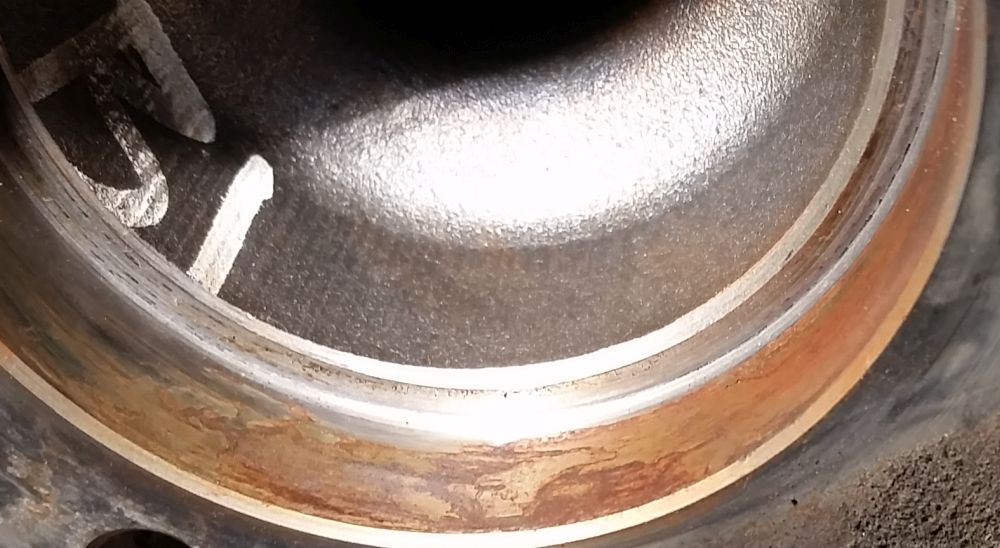 Taking the extra time to machine a groove for an O-Ring, the axle housing is now sealed from getting water in it, where it can sit and rust.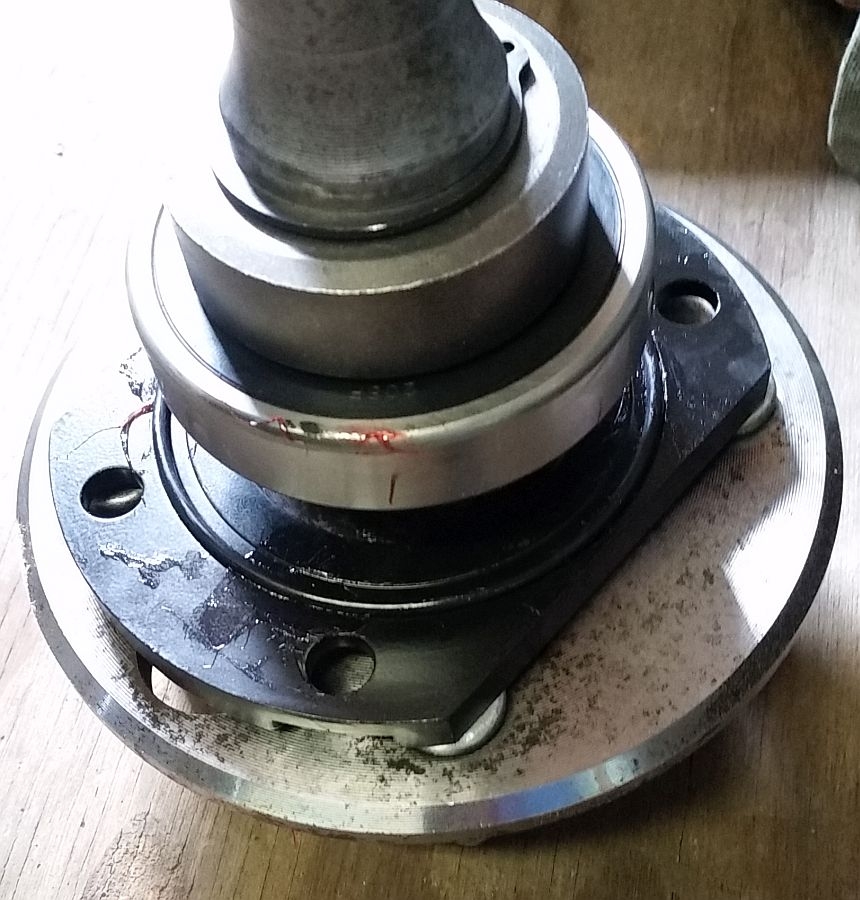 With the DK Axle Bearing Retainer Plates installed, the bearings are held firmly in place, resulting in the axles being held in true.
Fits All Years Harley Trikes- Tri-Glide, Freewheeler & FLHXXX.
There are many companies that make the rear axle bearings. We've been happy using the National Bearings Brand (Federal-Mogul) Part #208-FF. These can be had at many auto part stores.
Patent Pending.
"It took a while to track down what was loose. This solved it. Tri-Glide rides straight & true now!" -Kevin
Customer Reviews
Great retainer plate kit

Review by

Triker John


These axle retainers are a huge difference from the stock retainers. They are machined out of quality steel, not stamped. Perfect fit. I know the axles are not going anywhere with these.
I like the O-Ring feature because when I removed the axles, there was rust around the bearing and bearing bore. (Posted on 2/1/2021)

Solid improvement on factory bearing retaining plates

Review by

CAGMO


DK Customs always has the best interests of the riding community in mind. These retaining plates are solid steel and will never let you down like the factory plates have shown to do. Thanks, DK! I will install mine when the snow flies here. (Posted on 11/16/2020)

Another DK Customs Winner

Review by

Tony


DK Customs has another winner in their catalog. These plates are built like something that belongs on a large truck.
Far superior to Harley's stamped pieces. (Posted on 9/2/2020)

Fort Knox of Axle Bearing Retaining Plates

Review by

Gunny


Ordered a set of these Bearing Retainer Plates for future use when needed. My Trike only has 2000 miles on it now, but looking at the history of these trikes I feel it's a good idea to stock these now. These plates are the machined Fort Knox of Axle Bearing Retainer Plates! DK Custom Industries took their time and designed theses monsters to last for the life of the trike! Probably will end up being one of the least exspensive and best upgrades I make on my ride. (Posted on 6/6/2018)
Product Tags
Use spaces to separate tags. Use single quotes (') for phrases.