Home

/

Cool-n-Clean Oil Filter Relocation Kit Harley 2 Wheel Touring
Cool-n-Clean
OIL FILTER RELOCATION
No More Mess ~ Improved Cooling

Fits all 2009-Up HD Touring Models
Made in The USA!
FEATURES & SPECS:
No More Messy Oil Changes
Cooler Running Motor
Black Powder Coated Steel Brackets
Precision CNC Cut From Billet 6061
Your Choice of Black or Aluminum Finish Adapters
Nickel Plated Brass Fittings
Optional Braided Hose, Optional Clamps, & Optional Permanent Filter
E-Z BOLT-ON INSTALL - Complete Oil Filter Kit w/ Everything supplied
Step-by-Step Instruction Included
Finally, The Answer to an Easy, Mess Free Oil Change!
PLUS, Cooler oil helps engines last longer!
By relocating the oil filter, the filter is out in the wind, there is slightly more oil capacity, AND it's easy to remove the filter with No Mess!
The Cool-n-Clean Kit comes with everything needed to relocate your oil filter for easy oil changes and cooler oil.
The included adapter plates are Made in The USA. Precision CNC Cut by DK Custom from 6061 Billet aluminum.
You have a choice of either a semi-polished aluminum finish or Black Powder Coat Finish. If you choose the aluminum, they are not a mirror-polish finish, but with a little buffing work you can make them look like chrome.
See pictures, when ordering you can choose which finish you want.
Quality Nickel plated brass hose fittings, along with USA Made Stainless Steel fasteners, blacked-out clamps and hose are all included

.
Installation is simple. If you have an existing OEM oil cooler, you don't even touch it during install.

Simply remove the oil filter (not the housing that the oil filter screws onto that has the oil cooler lines), and relocate it back to under the passenger floorboard with the CnC Kit brackets and new Oil Filter Mount.
This Cool-n-Clean Oil Filter Relocation Kit was specifically designed to allow you to lean all the way over in a curve, still leaving plenty of clearance between the filter and the ground. Because of it being tucked tight and high, the left side passenger floorboard can only use the top and middle position.
Fitment: Fits all 2009-Up Harley Touring Models
Works with any oil filter that fits on your bike currently- OEM, K&N, Performance Cleanable, & others.
See Installation Video HERE
Cool-n-Clean Kit for 2009-Up HD Trikes available HERE.
SAVE $$$ by getting the Oil Filter/Oil Cooler Combo Package HERE
Click HERE for Oil Filter Relocation Kits for 2008 & Earlier Touring Models
There are options for:
Black Braided Fiber Hose
Stainless Steel Braided Hose
Black Hose Finishers
Chrome Hose Finishers

Black or

Polished Aluminum

High Peformance Permanent OIl Filters

(see details & photos

HERE

)
* Please Note: Using Black Hose Finishers on the black BRAIDED hose is a Very TIght fit. Soaking the end of the hose in hot water will soften the rubber up, making it a little easier to slide on to the fitting.
These Charts showing normal operating temps are Directly from the Harley Manual:
TWIN CAM ENGINES: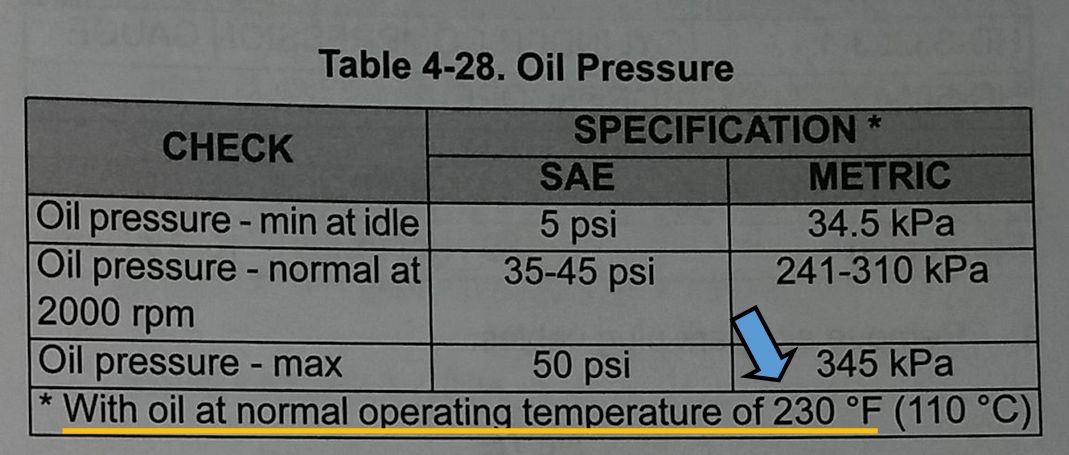 M8 ENGINES: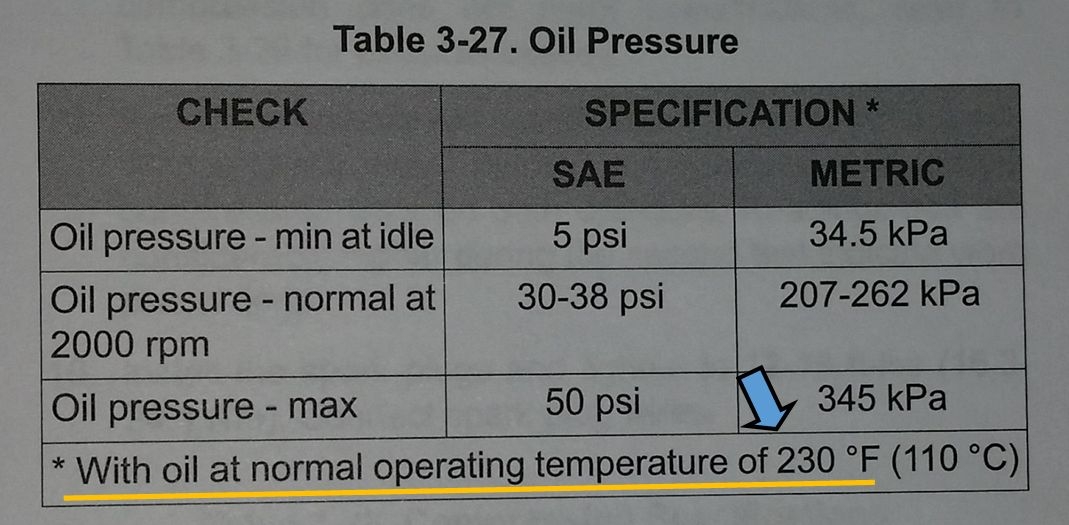 Why did we build The Clean-n-Cool Remote Oil Filter Set-up?
Two Reasons:
1. We have tried dozens of ways to remove the oil filter without making a mess. Some work better than others, but none work well.
2. Twin Cams & M8's run too hot for their own good. A cooler engine runs stronger and lasts longer.
In our tests we saw that by simply relocating the oil filter, the oil temperature was consistently 8-10 degrees cooler. When we added our exclusive Dual Cool Oil Cooler set-up to the CnC relocated Oil Filter, the oil temperatures were consistently 30-34 degrees cooler.
You can see the Dual Cool oil cooler kit that we designed specifically for Twin-Cooled Twin Cam's & M8's at this LINK. (It also works as a great primary or "second" oil cooler on all air cooled Twin Cam's.)
Patent Pending
***For those that really like to drag the hard parts thru the curves (or you might have aftermarket centerstands, etc.) and want to know how well tucked in these are-The following are the measurements:
All measurements were taken from the Center of the plastic cap that is labeled in the picture below.
1. The highest point of all parts of the bracket and filter are no higher than the center of the cap
2. The furthest any portion protrudes from the bike is 5.75" from the cap
3. The furthest back the oil filter goes is 4.5" from the center of the cap
4. The lowest point is 3.75" from the center of the cap
5. The furthest point forward is 1.5" from the center of the cap
"Finally a way to change my oil filter without making a mess! Plus my oil runs cooler. DK to the rescue again!" ~Matt
These Charts showing normal operating temps are Directly from the Harley Manual:
TWIN CAM ENGINES: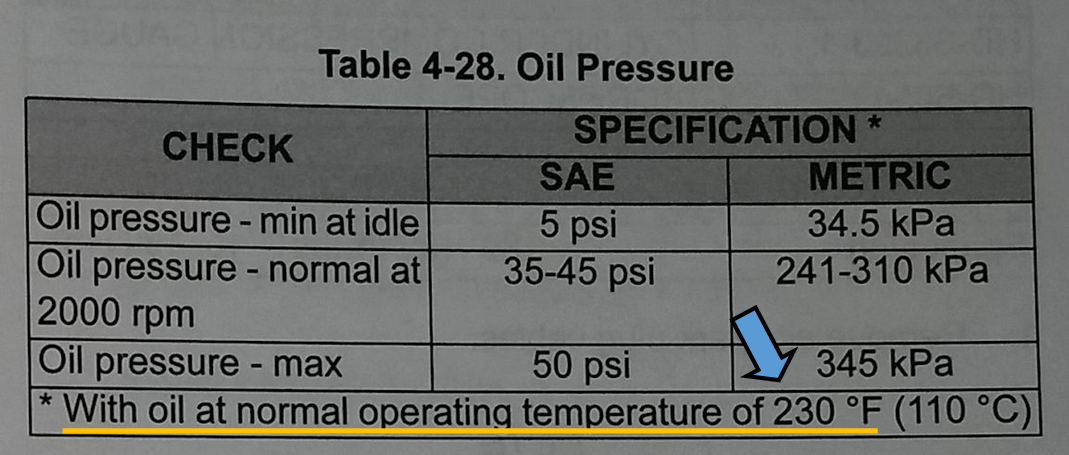 M8 ENGINES: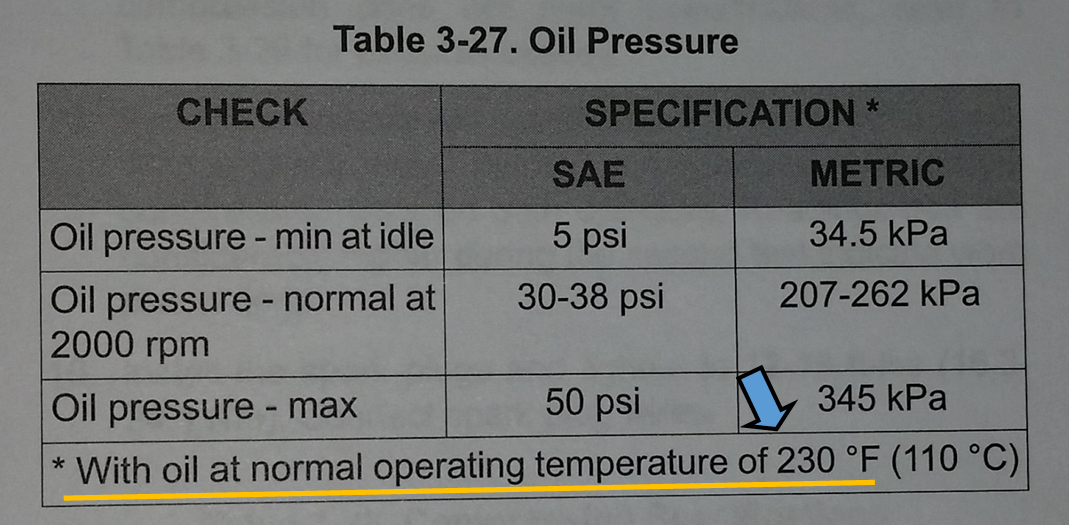 Common Question we get:
Does the oil cooler or oil filter relocation put extra strain on oil pump?
They do not. Some of the passageways in the engine are much more restrictive than the passageways in the oil cooler & oil filter relocation.
The one factor in the oil loop that can put a load on the oil pump is a paper (OEM & most aftermarket) oil filters.
That is why we use permanent performance oil filters, because with them there is much less strain on the oil pump.
There is no measurable increase or decrease in oil pressure or oil flow when installing either, or both, the oil filter relocation & oil cooler.
Customer Reviews
Nice quality product

Review by

wrench


Installation was pretty straight forward. I went with the braided hose. I had to install the hose on the nipples before installing the engine adapter. Oil changes will be quick, easy, and mess free now. (Posted on 10/4/2022)

Worked perfectly minor customizing

Review by

Great Product


This is a great product and fairly easy to install. Only issue I had was the bracket interfered with left side exhaust pipe. Needed a fair amount of grinding and repainting to make it work. All in all a beautifully manufactured piece that not only looks good but is also very functional. I am now cleaning the reusable filter between oil changes. (Posted on 7/7/2022)

oil cooler relocation

Review by

Kim Osborne


The oil cooler has been relocated and I like the idea behind the product. There will be no mess for the oil changed, the housing will have a much easier access and the filter is also allowing the air to cool the oil. Lastly this is the same filter type element used in aircraft.Very Happy with this product. (Posted on 6/20/2022)

Great Way to Eliminate Oil Change Mess

Review by

Cornbread


I installed the kit on my 2021 Road King Special. It eliminates the mess of changing oil and oil spilling on the engine case.. The filter is now easily accessible below the left passenger floor board.

I did purchase 2 brass 90's because the hose was kinking on the turn to the old filter location. Other than that, everything fit well. A quality product and a must have to eliminate the oil change mess on a Harley big twin. (Posted on 4/26/2022)

Great Solution to reduce heat.

Review by

Las Vegas


I have the oil filter relocation kits on both of my new HD's. It was easy for me to run the hose together inside of the frame rails where they also sit on the frame connector/skid plate underneath. Top Quality parts and easy to follow instructions for the DIY guys. Oil changes will be easy and clean, reusable oil filter is a great addition. I went with the braided hose which took some effort to get on the nipples, I highly recommend adding the hoses to the engine adapter before installing the adapter. This made everything a bit easier for me. Most of all I'm very happy with the extra bit of oil and the extra cooling effect I now get. (Posted on 1/26/2022)

Way to go

Review by

Turnawheel


2019 FLHT, two filter changes so far: I save a surprising amount of time with the actual filter swap and having no clean up either when you do the job or wiping up the fugitive oil that always takes a day or two to drip out afterwards from places that you wiped already. No passenger hardware and a solo seat and there's plenty of room for the M8 filter and although the filter mount would/could fit in higher and tighter on my bike, DK has to fit all the ones with backseat drivers. No problem fitting or routing hoses; the design is simple and adaptable. Some care when running hose to get the hose length right and proper tie wrap placement will prevent any chance of rub through: if you want something more, swap out the supplied hose with an abrasion resistant upgrade--the kit's hose is fine if you route and secure it correctly. The hose fittings are fine also: plated with a single barb, so better if you ever plan on removing the hose for re-use but can be upgraded with multi barbed brass fittings (more secure but usually have to cut the hose off). I noticed one bike in the website pictures had done that, and so did I, but I had the fittings and some high spec hose already. The hose clamps are disappointing, you'll definitely want to replace them. This is a good kit and saves time and aggravation, and I think that there is a market for a solo rider version with a small design change in one part of the filter mount that would tuck it better, but where it is it's not particularly vulnerable. (Posted on 10/4/2021)

Oil lines can rub

Review by

Lucky


Could have lost my NEW motor today. Oil line rubbed through after about 5k miles and puked every drop of oil out in about 3 miles. Since there's only one logical way to run the lines,(down by the kickstand), and then along the frame that's what I did BUT, one was touching the inner primary and rubbed through. Glad I wasn't on the highway with the stereo blasting.
I feel that DK could have been more explicit about this danger in their instructions and videos.
I do think the components are quality and the concept is good but be very very careful how you run the lines. Almost impossible to avoid rubbing. This review is an amended to my previous review. (Posted on 10/2/2021)

Easy install

Review by

Lucky


Got this cause I hate the mess that's made when doing your own oil change. All the parts are high quality and the install is easy peasy. I had the permanent oil filter so I opted for the aluminum finish to match and it looks great. No worries about it scraping the ground on turns as it sits in a location where you'd have to rip off your primary first. Did one oil change with it installed and was grinning ear to ear when it came time to remove the filter.
As stated in another review, hit the CNC parts with some Mothers chrome polish. You'll be glad you did. (Posted on 7/21/2021)

Good Deal

Review by

Lucky


Decided to give this a try and glad I did. About an hour to install and it looks pretty cool (Posted on 6/26/2021)

Looks great

Review by

TxC


Made total sence to me !! Looks awesome on my bike ! Customer service was over the top ! Lila !!!! (Posted on 5/25/2021)

Looks great

Review by

Farm boy


Oil filter relocated made total sence and the quality of DK made it worth it ! Customer service ( Lila ) is top of the line !!! Thanks !!! (Posted on 5/25/2021)

Satisfied

Review by

Knuckles


Couldn't be happier. Super easy install and .no more mess. Thank you DK (Posted on 3/25/2021)

No more mess!

Review by

Wally


Harley should take this idea but it will never happen. Best and cleanest way to change that damn oil filter with it's pathetic location. My police bike needed this from day one. DK Custom keeps on cranking out some great products. (Posted on 3/23/2021)

quality is very good except for aluminum nuts

Review by

Steve


quality looked good until I started to assemble then I noticed that the acorn nuts were aluminum, so I purchased SS acorn nuts as I do not want aluminum nuts on my bike. Would also advise that pics or drawings on how to assemble the parts would be handy as is not so easy to see on video.


From DK Support Team-

Steve, we're sorry you were not pleased with the supplied hardware. Nothing wrong with changing to SS.

The torque specs on this installation is 8-10 ft. lbs., and the aluminum handles that just fine.

We have thousands of these installed with millions of miles and no issues.

Kevin has over 100,000 miles on his set-up, including thousands of miles on rough roads (dirt) all thru Canada with no problems.

But, again, nothing wrong with using SS.

Wishing you many miles of smiles with your new set-up. (Posted on 2/2/2021)

Could not be happier

Review by

David


Used in conjunction with a reusable oil filter, cuts down expenses AND DEFINATELY mess when changing oil. Just the added hose should keep things cooler, but putting the filter "in the wind" definitely helps. (Posted on 1/28/2021)

Great Product

Review by

2020 Mayhem 131


Second kit I've bought. Quality parts, easy install, no more oily mess. Different duals installed on this build and filter clears left rear pipe more than on the first install. I like the look. Requires slightly more oil plus filter location equals lower oil temps. The fact that I have no more messy filter changes is worth it alone. *New longer oil filter for M8 could possibly cause clearance issues. (Posted on 10/22/2020)

Well built

Review by

Erlyirn


Well built and easy to install. Now that I don't have to worry about spilling oil when taking the filter off I am looking forward to oil changes. Along with the Outlaw filter oil temps are down also. (Posted on 10/13/2020)

Works Well, But...

Review by

2010 Ultra Limited


With dual exhaust, back of filter extremely close to left side pipe. Lower 1/2" of bracket that attaches to motorcycle could be trimmed off at an angle to provide more room. The intermediate bracket could easily be extended 1/2"-3/4" and still provide max ground clearance etc. Next oil change I will modify and have powder coated. I like, but can be made better. Works well...easy oil change. Raises oil pressure (good) slightly. Cools oil approx 5 degrees?


****************

If you would send us a photo of it installed, we'd like to see it. Might be able to help you out with a different way of installing it.

[email protected] (Posted on 7/27/2020)

Great product, well made in the USA!

Review by

ArnDog


I purchased this O. F. R. Kit directly from DK Custom Products. I called them on the phone and asked questions on the internet and they were very helpful and knowledgeable. I received the oil filter relocation kit within a few days, installed it with their instructions, it looks great and is preforming as advertised! Every time I look at it now, I think clean & easy oil changes from now on and cooler oil temperature! (Posted on 4/7/2020)

Great idea

Review by

Tom


The oil filter relocation kit ends messy oil changes and looks good doing it. I installed this and the Outlaw HighPerformance Cleanable Oil Filter in the Polished Finish. The total package functions well and looks good. Buy it you won't be disappointed. (Posted on 7/29/2019)
Product Tags
Use spaces to separate tags. Use single quotes (') for phrases.