Home

/

FAT RETRO CHROME FOOTPEGS FIT HARLEY SPORTSTER DYNA SOFTAIL
FAT RETRO STYLE
CHROME FOOTPEGS

Fits:
Harley-Davidson Sportsters-Dynas-Softails-V-Rod's & More

CAN BE USED AS HIGHWAY PEGS & PASSENGER PEGS ALSO!
FEATURES & SPECS:
FAT RETRO Pegs fit all stock HD and most custom Control set-ups*
3 1/2" Long, 1 5/8" Diameter, & 1 7/8" Rounded End
Durable Chome Finish with o-rings for comfort and grip
The Weight & Larger diameter make for a much smoother ride
Works well as Rider peg, Passenger peg or Highway peg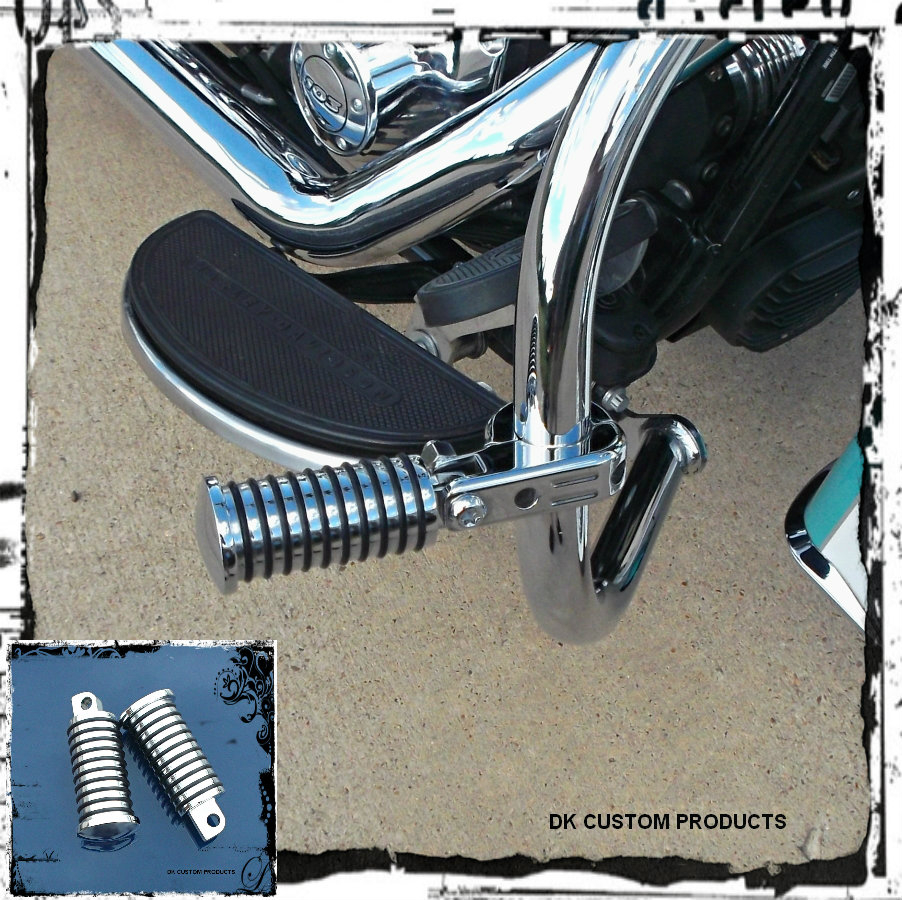 SUPER Heavy Duty, Quality Chrome Finish, Perfect for Matching Retro Shift Peg.
They work equally well as highway pegs & passenger pegs any bike!
The space for the feet is 3.5", with an overall length (including male clevis) of 4.25".
Sold in Pairs.
* Does not fit the off-set clevis found on the 48 and some other HD Models
Fitment Note: Will fit the M8 Softail when used with the Footpeg Adapter at this LINK
"The Fat look is perfect for my Deluxe Highway Pegs. I like the weight of them too, really makes a difference." - Fletch

Product Tags
Use spaces to separate tags. Use single quotes (') for phrases.