Home

/

NIGHT MOVES - LIVE FREE - RIDE FREE DK Custom Products Dry Blend Shirt Limited Run
DK CUSTOM PRODUCTS
LIMITED PRODUCTION RUN
NIGHT MOVES
LIVE FREE - RIDE FREE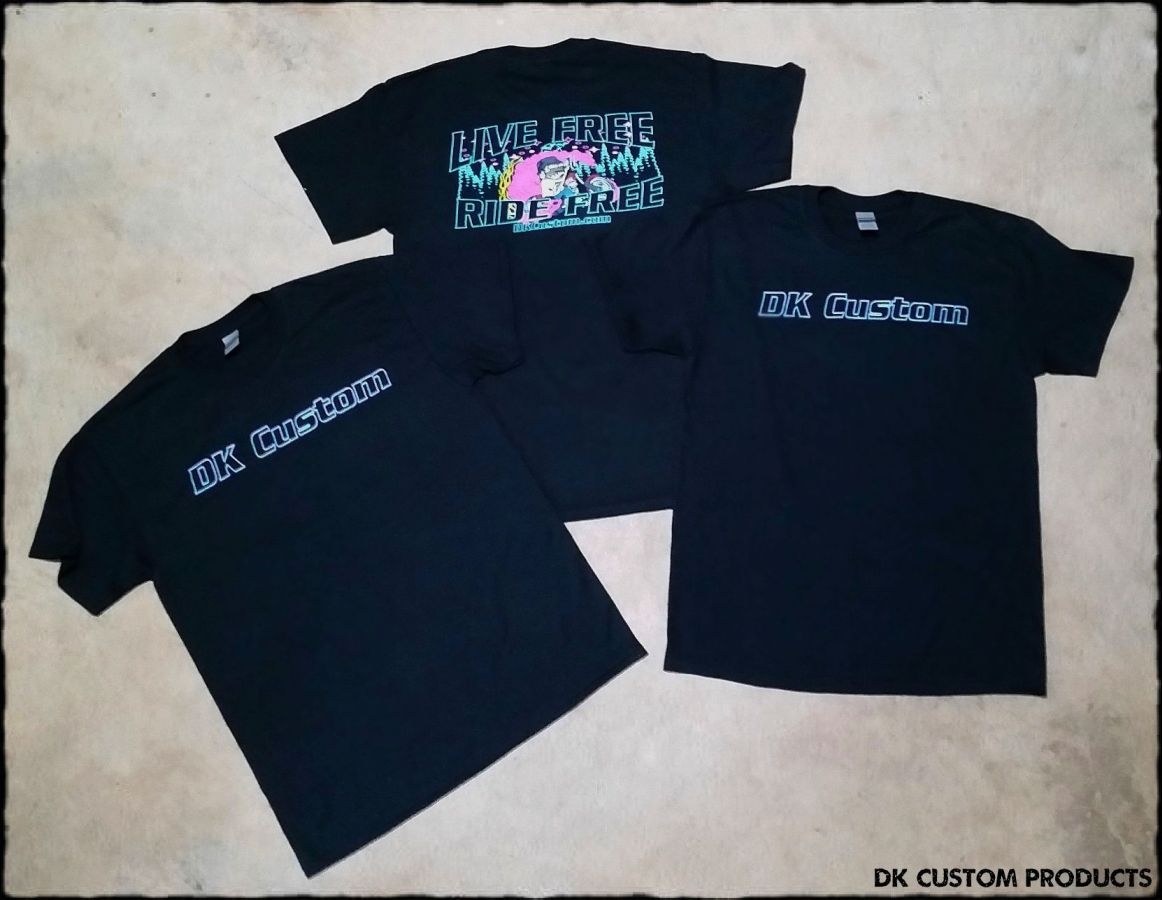 Limited to one small production run.
When a size sells out it is gone - we do not restock. Due to the limited nature of our apparel-
If You Would Like This Shirt, Order it Now.
Top Quality

No-shrink

50/50 DryBlend

Sizes: Small, Medium, Large, XL, XXL,

XXXL-Sold out
Warmer when it's cold, & Cooler when it's hot.

The Perfect Gift!
Save
Customer Reviews
Cool Graphic

Review by

Kevin in New Orleans


DK Products are shipped lightning fast and the shirt is great quality and has cool graphics (Posted on 8/3/2021)

Ordered three shirts

Review by

Tony


Hi , I ordered three shirts in three different sizes for my friends and myself . I would say that the material is on the thicker side , as it's not of your paper thin cheap t-shirts. The graphics and colors are bright and great , and the size are true . Good looking cool shirts. Highly satisfied! (Posted on 3/25/2021)

Great Shirt

Review by

Bird


Cool 80's vibe, quality material and, as always, great service! (Posted on 3/25/2021)
Product Tags
Use spaces to separate tags. Use single quotes (') for phrases.