Home

/

Sportster Indicator Lights Bracket
SPORTSTER INDICATOR LIGHTS BRACKET

Fits Most Sportster 1995-Up
(& some Dyna Models)
MADE IN THE USA!
By
DK Custom Products
FEATURES & SPECS:
Made from American Cold Rolled Steel

Keeps Indicator Lights at Top Clamp when Speedo is relocated

Includes Heavy-Duty Stand-offs to protect the Top Clamp

No cutting of wires or splicing needed


Durable Black Powder Coat Finish

E-Z Step-by-Step Instructions Included


Lifetime Warranty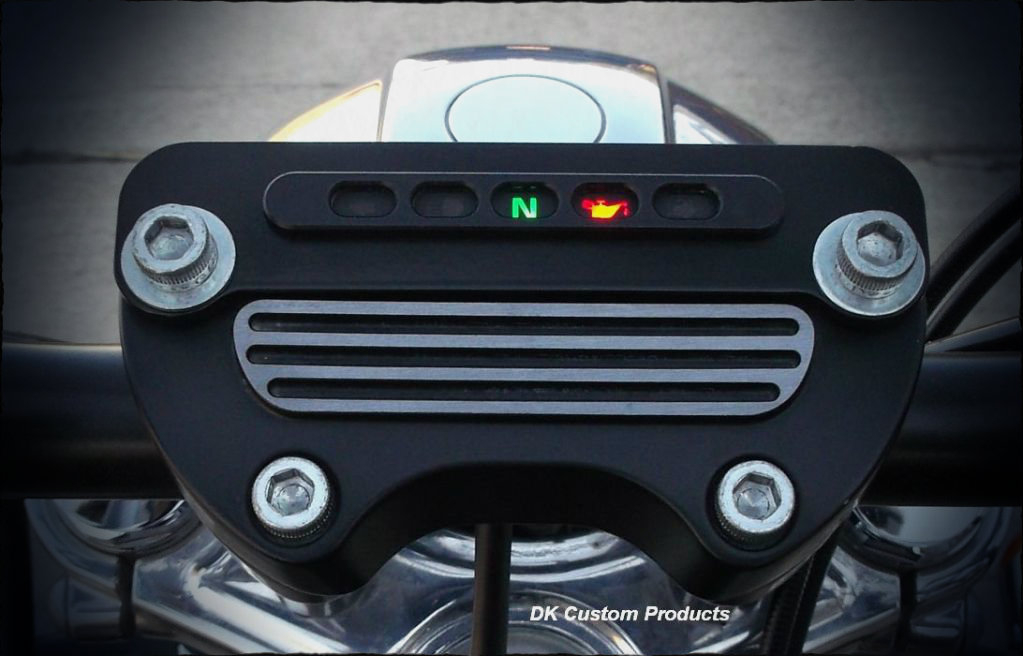 This Indicator Light Bracket comes with Heavy-Duty Stand-offs that slide into the Top Clamp. These Stand-offs keep a space between the Bracket and the Top Clamp to prevent finish damage. Stock top clamp bolts will fit.

We have a Speedo Relocation kit that goes nicely with this Bracket. Click HERE to see.

Also available are Black & Chrome Top Clamps for models that have the stock speedo & indicator lights bracket built into the Top Clamp. Click HERE to see.
~Fits Most 1995-Up Sportster Models~
(& Dyna Models that have the same size Speedo & Indicator Lights as Sportsters)
Will not fit most Customs and a few other 90's/early 2000's models. The way to know is to remove the indicator lights from your current set-up and look and see if the light hole pattern in your current bracket matches the pattern in the bracket pictured above.

Pictured is the Indicator Light Bracket that also shows the Speedo relocated, the Speedo Relo is a separate product.

Product Tags
Use spaces to separate tags. Use single quotes (') for phrases.