Home

/

Sportster Rocker Lockers Reduce Top End Ticking Noise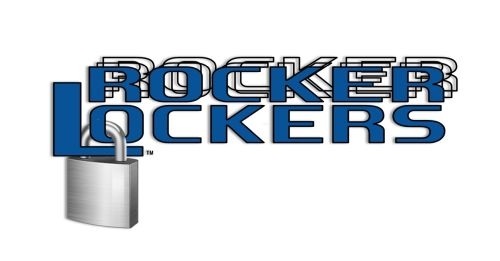 Get Rid of the Ticking!
Fits Sportster Models 2007-Up
(Rocker Lockers for 1986-2006 Sportys also available)
Proudly Made in The USA
by Harley Riders
DK Custom Products
FEATURES & SPECS:
Includes - 4 Brass Precision Tapered Bushings


Includes - Washer & Nut for Installation

Includes - Teflon Centering Tool

Locks the Rocker Arm Shafts in place

Centers the Inner Rocker Cover

Eliminates ticking from Rocker Arm Shaft hitting Rocker Bolts
Includes Step-by-Step Installation Instructions*
Videos below shows where the annoying ticking is coming from. (poor HD design)
This first video has a good before & after sound clip, starting at the 1:57 mark
..
The rocker arm shafts have a notch in them that the bolt is supposed to butt up against, locking the rocker arm shafts in place. However, the bolt hole is too large, leaving a gap. This gap allows the shaft to rotate and hit the bolt, causing a tick.
See the picture below of where the bolts have witness marks from the rocker shaft rotating and tapping the bolts. This is what makes the annoying ticking/tapping noise.
The Rocker Lockers eliminate the gap, locking the shaft from turning and striking the bolt, eliminating that annoying tick

.
The Rocker Lockers also center the inner rocker cover so that it is always located in the same position eliminating different wear patterns on the rocker arm/valve and a better alignment of the pushrod in the holes.
The Rocker Lockers are tapered so that they lock themselves in and wedge the bolt/shaft in place.
It is recommended to replace the rocker base gaskets. This is the gasket that goes between the Rocker Cover Inner & the head on each cylinder. You can get these at your HD Dealership, or you can order them at by clicking the box above. These are Cometic gaskets and sold in a set of two, one for each cylinder.
~See the Pictures Above ~
Drawing shows how the Teflon Centering Tool Makes installation Easy!
Have you tried changing cams, replacing lifters, adjusting pushrods, different oils and still have that annoying ticking? Try the Rocker Lockers, they will eliminate the ticking from the rocker arm shafts.
Please note~
Rocker Lockers will not quiet noisy lifters, noisy chains, gears, tensioners or bearings. Rocker lockers keep the shaft from rotating and hitting the inner rocker bolts.
If you ever need to remove the lockers, just use a punch and tap them out, they are usually reusable.

Patent Pending

Fitment:
Fits 2007 & up Sportsters - If you have a 1986-2006 Sportster, Click HERE for Rocker Lockers to fit your model Sporty
We also have Rocker Lockers for Twin Cams & Big Twin Evo's, you can see them HERE
* While Step-by-Step instructions are included, it is recommended to also supplement them with the Service Manual.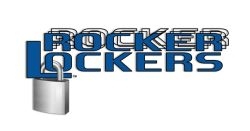 Customer Reviews
Just plain works.

Review by

Redbat


I recently bought a 2017 H-D 48 with only 600 miles on the odometer, but the valve train was so noisy that I ordered and installed the Rocker Lockers in the first few days of ownership. What a difference, these things really work! (Posted on 11/30/2021)

Preventative maintenance

Review by

Elbow


I recently installed a engine kit on my bike and put these in while I was in there just to be sure. Sportster valve noise is loud and there was no change with my top end noise but I didnt have a problem to begin with. I did mess up one and had to cut it off and install a little deeper (Posted on 4/13/2021)

Top quality for the price

Review by

Cameron


Fast delivery even here in Canada. A big thanks and I can't wait to get those babies installed :) (Posted on 10/10/2019)

Quality product with Quick delivery

Review by

Rich


I was apprehensive but everything went smooth from the time I ordered till it's delivery. The product quality look good. (Posted on 8/9/2019)

Certainly Works

Review by

noslckpatriot


I finally got these installed while making a cam swap. They absolutely work and if only installing rocker lockers, there are plenty of resources on YouTube from Hammer Performance and Two Wheel Rocco, in conjunction with a service manual, to install these. Only special tool needed is a straw to find top dead center on compression. Too easy! (Posted on 7/22/2019)

Made me love my Sportster again

Review by

JMC87


These are hands-down the best upgrade for the money I have done on my 48. It is easy and straight forward for any DIY garage guy with basic tools. I made a mistake and didn't align the first one correctly and bent it - DK mailed out two replacement sleeves and a sticker the same day at no charge. The top end noise has been greatly reduced and it's crazy what a difference that makes on the way the bike feels. I love how the bike sounds just that much more dialed in and the sound of exhaust and intake is really the only thing I hear.

In short, if you're on the fence or unsure of doing this install... pull the trigger. You won't regret it! Thank you DK for such an awesome product and for your customer service. (Posted on 4/13/2018)

AWESOME

Review by

W


These things are incredible! Gaskets do their job and the rocker lockers quieted down the top end ticking so significantly that I can barely hear it at idle standing next to the bike. It used to be obnoxiously loud standing in front of or directly next to the bike (anywhere in front of the exhaust), but now the exhaust downs out all other noises on my 1200 XL, except the quiet sewing machine noise from the primary at high rpms. (Posted on 11/15/2017)
Product Tags
Use spaces to separate tags. Use single quotes (') for phrases.