Home

/

STOCK BIKES SUCK - DK Custom Products Dry Blend Long Sleeve Shirt Limited Run
DK CUSTOM PRODUCTS
LIMITED PRODUCTION RUN
STOCK. BIKES. SUCK.
LONG SLEEVE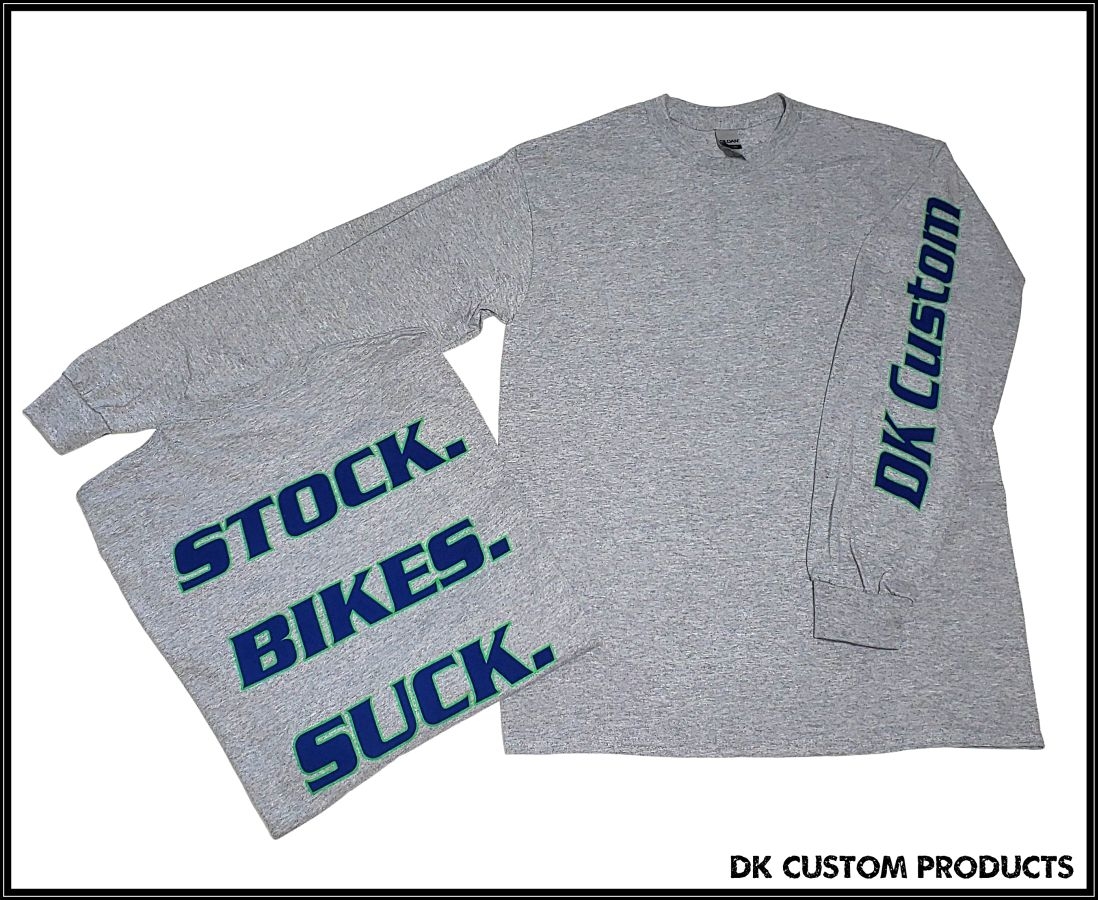 Limited to one small production run.
When a size sells out it is gone - we do not restock. Due to the limited nature of our apparel-
If You Would Like This Shirt, Order it Now.
Top Quality

No-shrink

50/50 DryBlend

Sizes: Small, Medium, Large, XL*, XXL*,XXXL

*XL AND XXL are Heavy Cotton Shirts not 50/50 DryBlend
Warmer when it's cold, & Cooler when it's hot.

The Perfect Gift!
Save
Product Tags
Use spaces to separate tags. Use single quotes (') for phrases.