Home

/

Transparent Cover for DK Custom Outlaw HiFlow 587 Air Cleaners
TRANSPARENT
FACE PLATE COVER
For

Outlaw HiFlow 587 Air Cleaners


~Transparent Cover~
~Pefect for Your Paint or Decal~
~Pefect for A DK Custom Emblem~
MADE in The USA!
DK Custom Products

FEATURES & SPECS:
Impact-Modified Acrylic


Transparent

Size: 6" Diameter

Center Hole Size: 7/16"

Rubber cushioned hardware included


Made in The USA!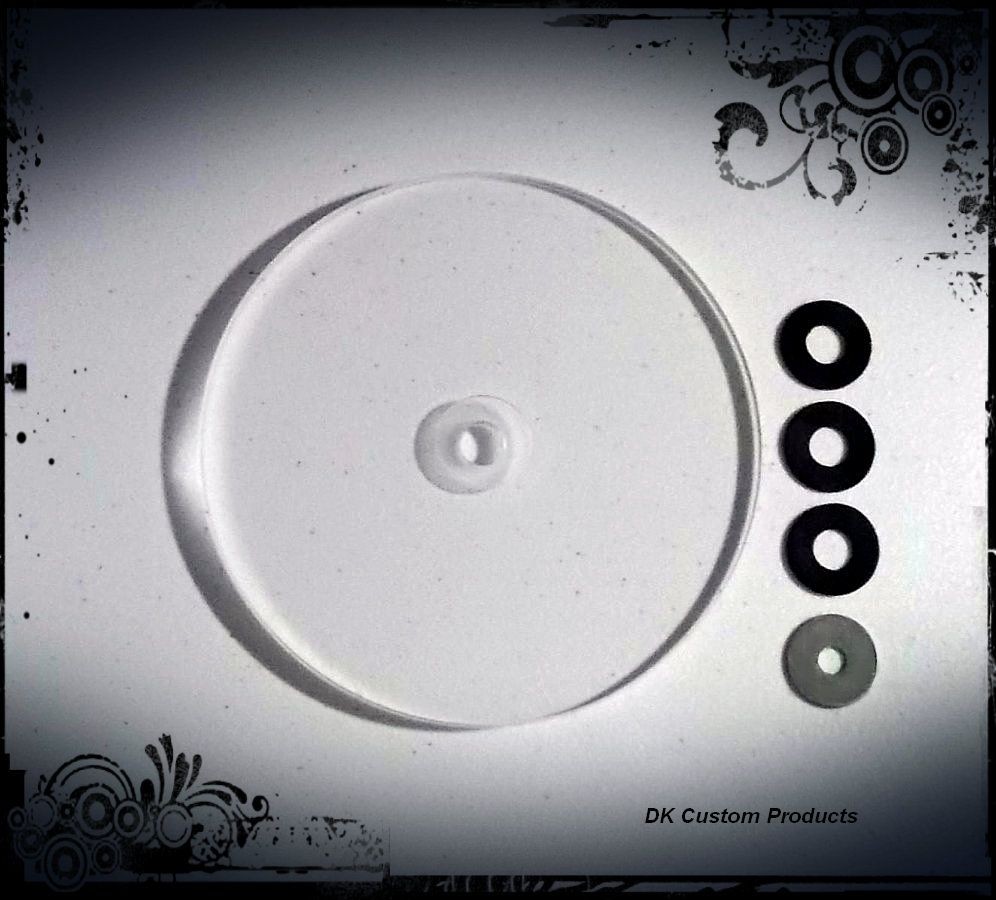 The Outlaw HiFlow 587 Air Cleaner is designed for INTERCHANGEABLE Face Plate Covers AND Emblems.
This way you can Change the Look of Your Ride as Easily as Changing the Air Cleaner Emblem and/or Face Plate Cover.
The Transparent Cover is a perfect canvas for your artwork, paint, decal, or a DK Custom Emblem, AND for painting/customizing you backplate.

The Outlaw HiFlow 587 Air Cleaners are:
High Performance Stage 1 Air Cleaners
Reasonably Priced
Interchangeable w/ Emblems & Face Plate Covers
"The Naked Outlaw I have been testing for you guys has gotten more positive comments than any other mod on my bike!" -Matt

Customer Reviews
Disappeared

Review by

Mln103


Love the clear look. Have the Hiflow 587 air cleaner. Ideas to customize is endless. (Posted on 10/15/2022)

clearly see intake and filter status

Review by

FLSL slim shady


Thick stout cover. love to see the intake working. Will stay clean with DK external breather installed too! (Posted on 3/17/2022)

Conversation starter

Review by

Nicholas


This cover adds character to the bike. I love the look and so does everybody that sees it. I have had at least 20 people in 2 weeks time ask where to buy it. Very happy customer here. (Posted on 12/22/2020)
Product Tags
Use spaces to separate tags. Use single quotes (') for phrases.