Home

/

07-Up Polished DLX Billet Coil Relocation w/ Barrel Key Ignition
NEW PREMIUM DLX POLISHED
BILLET COIL RELOCATION
w/
Barrel Key Ignition Switch
&

Tank Lift


FITS SPORTSTERS 2007-UP

MADE IN THE USA!
By
DK Custom Products

FEATURES & SPECS:
CNC Cut from 6061 Billet Aluminum
Your Choice of a Black or Chrome Barrel Key Switch
Your Choice of Tank Lift (1.5" or Taller)

Optional

Pro Race Plug Wires

Rubber seat for Coil
Hand-Polished Mirror Finish
Includes everything needed for E-Z INSTALL
Step-by-Step Instructions Included
Purpose-Made & Patent Pending

Each CNC Precision Cut Billet DLX Coil Relocation comes with a Quality Side Hinged Barrel Key Ignition Switch. You have a choice of a Black or Chrome Switch to go with this Hand-Polished, Mirror Finish Billet Coil Relocation.
The key is used to lock the switch so it cannot be turned to the On Position, or the Accessory Position. When you are ready to ride, unlock it and turn it. The key does NOT remain in the switch while riding.
Included is everything you need to relocate your Coil & replace your Ignition Switch. When you order you will be asked which year Sportster you have, so we can send the correct switch for the wiring on your year model.
For CANbus models (14-up), you simply unplug the HD connector from the stock switch and plug it into your new switch.
For other models the wiring is easy, no soldering needed, we provide wires already set up with Posi-Lock Connectors & spades, for quick, positive connections.

You can see the Black Billet DLX Coil Relocations at this LINK.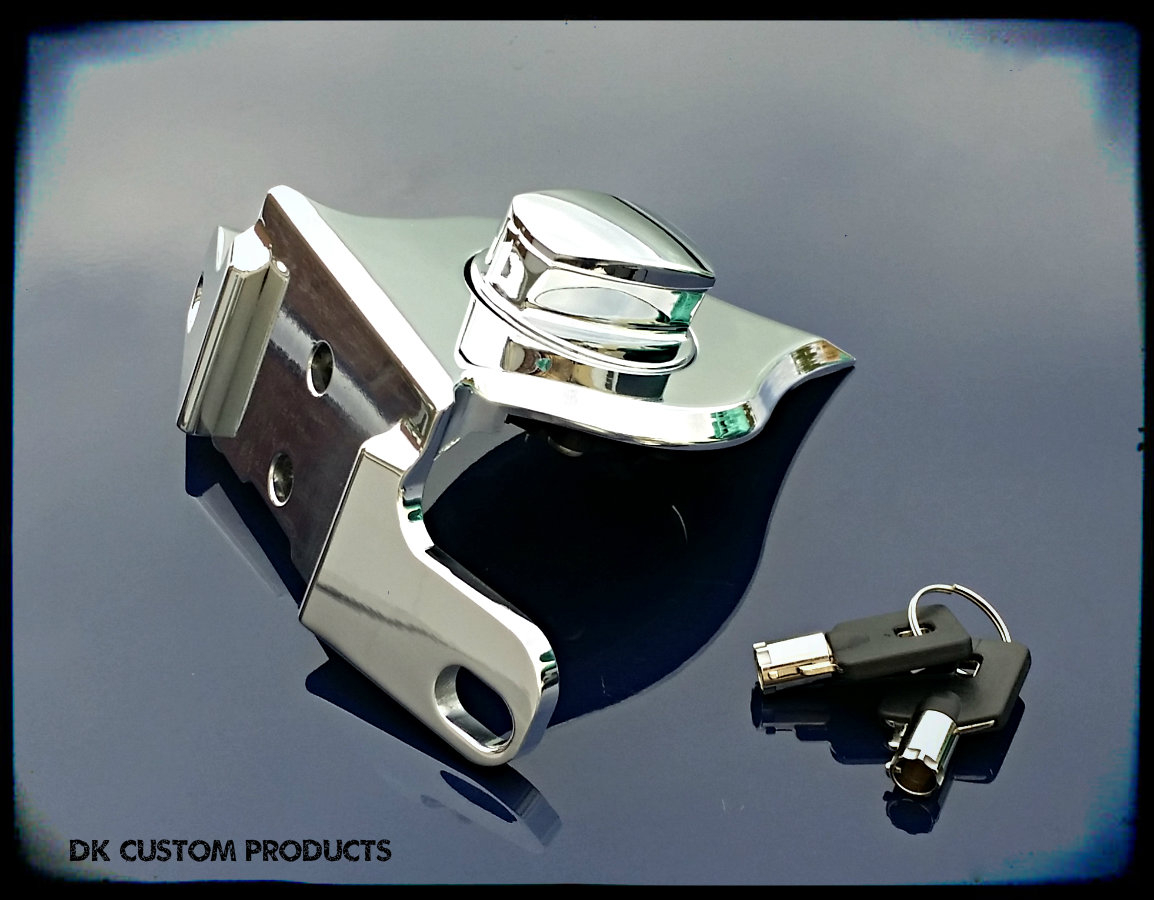 BETTER LOOK ~ BETTER AIR-FLOW ~ BETTER SPARK ~ BETTER SWITCH

This is an EASY install - 20-30 minutes!

Fits 2007-UP Sportster Models (except XR1200)

FITMENT NOTES:

This Coil Relcation requires a tank lift of at least 1.5" be used. Some years of the Custom cannot run a tank lift without relocating the Speedometer.

Fits 2007-Up Sportsters
Because the coil is now sitting between the spark plugs, you will want to modify the length of your existing plug wires OR use the option for some New Pro Race Wires when ordering.

"I saw a prototype about 6 months ago and wanted one then. I finally got one and it is kick-ass!" -Roger
Save
Save
Save
Save
Save
Save
Product Tags
Use spaces to separate tags. Use single quotes (') for phrases.