Home

/

Black Powder STAR Emblem for DK Custom Outlaw Air Cleaner
BLACK POWDER
STAR EMBLEM
For

Outlaw HiFlow 587 Air Cleaners

~Fits Many Other Air Cleaners Also~
~Use as an Accent Most Anywhere~
~On the Bike, or Off~
MADE in The USA!
DK Custom Products

FEATURES & SPECS:
American Steel

Durable Black Powder Coat Finish

Emblem Size: 4" x 4"

Center Hole Size: 5/16"

Double-sided emblem tape included

Made in The USA!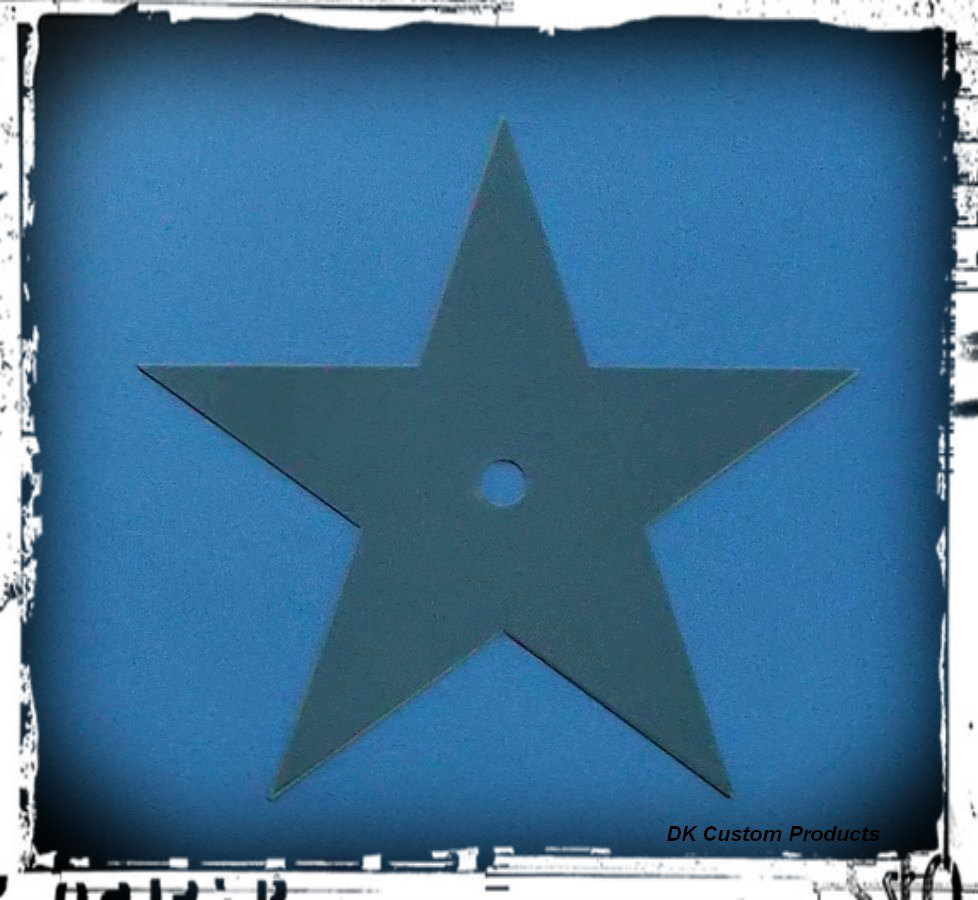 The Outlaw HiFlow 587 Air Cleaner is designed for INTERCHANGEABLE Face Plate Covers AND Emblems.
This way you can Change the Look of Your Ride as Easily as Changing the Air Cleaner Emblem and/or Face Plate Cover.
The Emblem will also fit many other air cleaners, it can be used as an accent piece on the bike, or off. It can be affixed to most anything using the center hole or the provided double-sided emblem tape, or both.
The Outlaw HiFlow 587 Air Cleaners are:
High Performance Stage 1 Air Cleaners
Reasonably Priced
Interchangable w/ Emblems & Face Plate Covers
"It's great how I can change up the look as easy as changing out my emblem/cover. Thanks for making an affordable AND interchangeable High Performance Air Cleaner." -Eric
Product Tags
Use spaces to separate tags. Use single quotes (') for phrases.