Home

/

DK Custom SKULL & PISTONS Moisture Wicking SHIRT - Limited Run
DK CUSTOM PRODUCTS
LIMITED PRODUCTION RUN
For Bikers, By Bikers
GRAPHIC SHIRT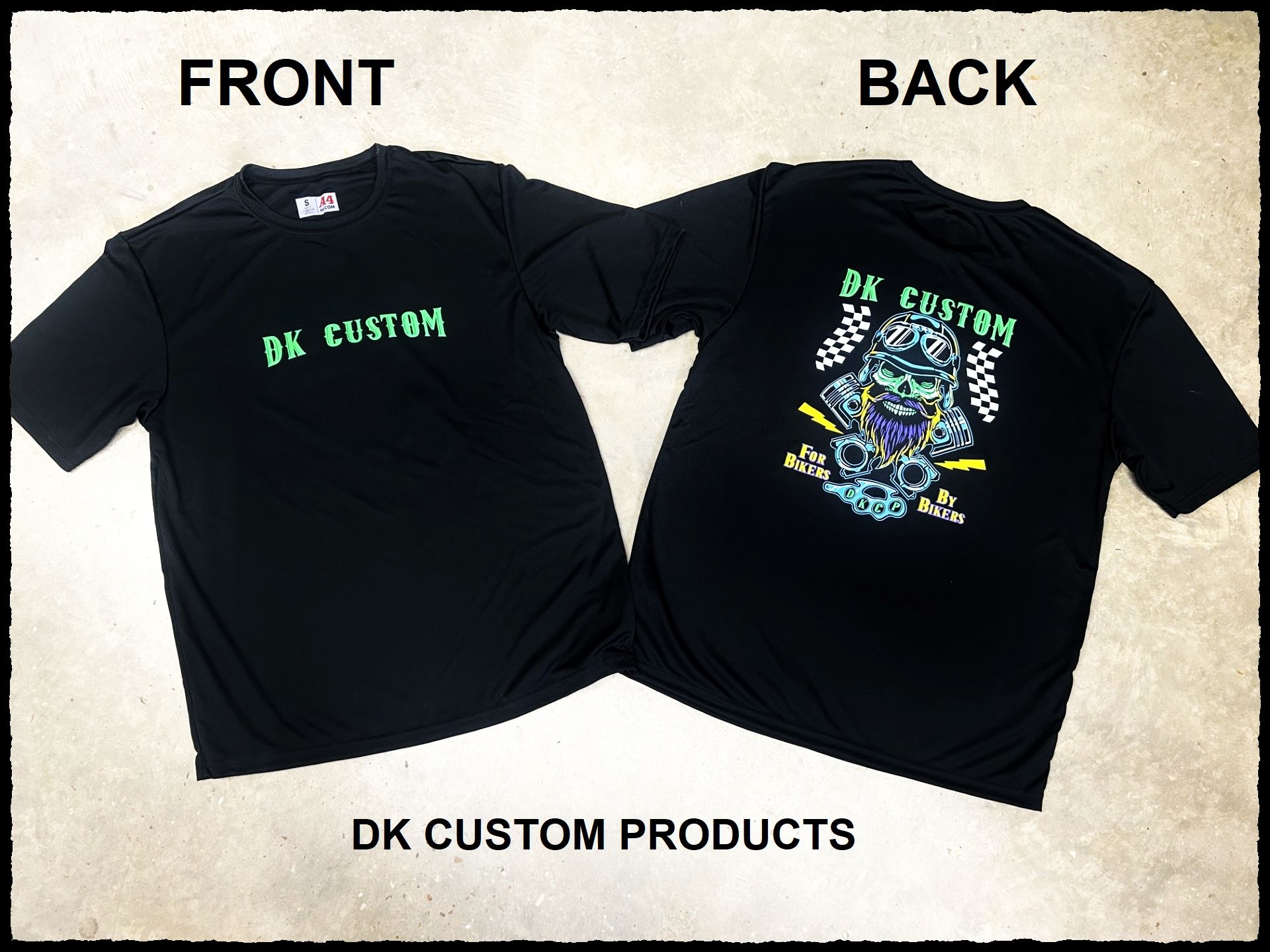 Limited to one small production run.
When a size sells out it is gone - we do not restock. Due to the limited nature of our apparel-
If You Would Like This Shirt, Order it Now.
Top Quality

Screen Printed

No-shrink

100% Moisture-Wicking Polyester

Odor Resistant

Snag Resistant

Stain Resistant

Sizes: Small, Medium, Large, XL, XXL,XXXL
Warmer when it's cold, & Cooler when it's hot.

The Perfect Gift!
Save
Product Tags
Use spaces to separate tags. Use single quotes (') for phrases.