Jan. 16, 2021 Update:
It has been almost a year since the post at the bottom was published.
Here is an update:
CoVid Hit & Harley Shut Down Manufacturing

CEO is Replaced with Former Shoe Company CEO

No Introduction of New Year Models in August as Normal

Harley Says- "Adventure/Touring will be our focus in 2021"

Rumors of Sportster being Replaced

Rumors of LiveWire being Killed Off
Let's take a look at those points above.
It is understandable, that with the panic of the Coronavirus, that Harley Corporate was careful. But it still had an obvious and far reaching affect on parts, dealerships and the new model year.
Replacing their CEO has yet to be proven to be a solution for the companies many challenges. The new CEO, Jochen Zeitz, does have a track record of turning companies around...but in my research I cannot find that he owns or rides a Harley, or any motorcycle for that matter. Does it matter? We'll see.
We do know that Harley, under the new CEO, has thrown out the commitment of 100 new models, but instead cut back the current model line by 30%.
They have also pulled out of many of their international markets.
German born Jochen has repeatedly said that one of his primary points of focus it increasing profitability, and with some of their recent "creative" changes in their financial reporting, one could wonder if he is sprucing Harley up for sale.
Because of the MFG. shut down, severe cost cutting, and changes in strategy, the new models were not introduced in August as they normally are. Instead, there is a "Virtual Launch" scheduled for Jan. 19, 2021.
In the last week we've seen some dealerships receiving 2021 models, and already having them on their showroom floors. But as of today, the latest model year on the HD website is still 2020.
Rescheduling New Model Launches closer to the beginning of the "riding season" does seem to make more sense than in August, which is closer to the end of the "riding season".
With the commitment to Adventure/Touring bikes, and the persistent rumors, it is likely that the Pan America will be part of the Virtual Launch in Jan. 2021.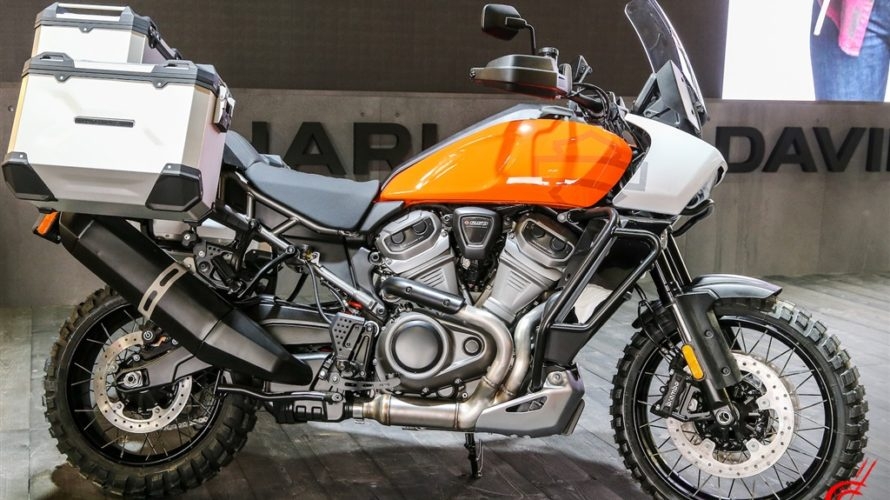 I don't know who will buy it, especially given the other choices out there in this market segment. Time will tell if it goes the way of the V-Rod, The Street & the LiveWire, or if there really is a market for this bike.
Killing the Sportster off would be heart-breaking. I know the Sporty does not meet EU pollution standards. But replacing it with the 1250 Custom, pictured below, is not something I would like to see.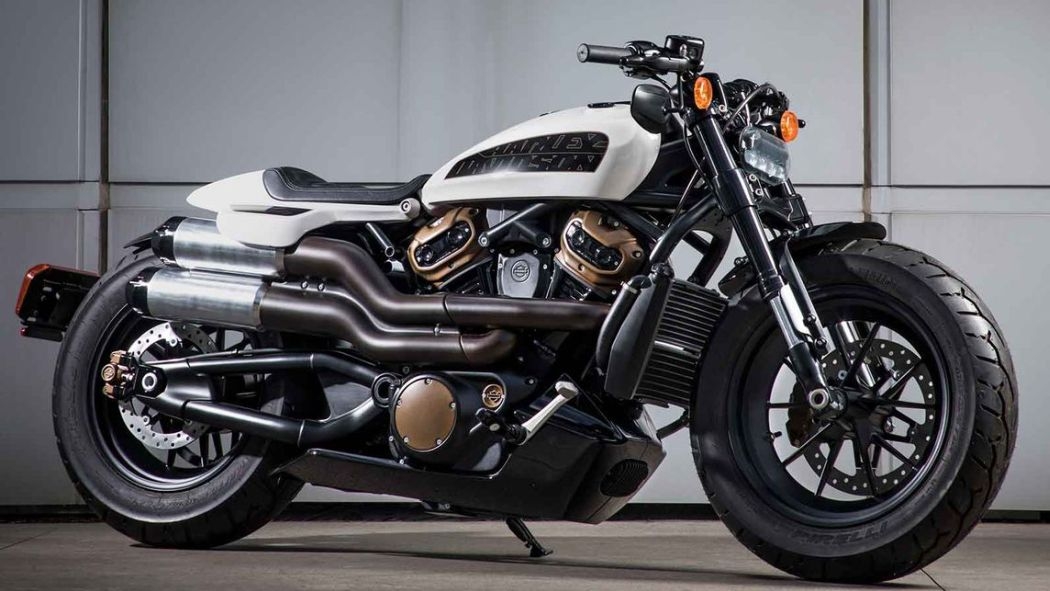 I actually see that this bike could gain a following with some in the market. I do not like it, but Indian has shown that there is a market segment that does like this type of bike...IF it is done right, and priced right.
However, I do not see it being a viable alternative for the Sportster.
Last on the list is the rumor of the LiveWire being dumped. Totally understandable. While it is fast, and fun to ride, it is ugly, expensive & the range is impractical for most. I do see EV's being part of the future of transportation (see article on that HERE & a video HERE), but whether Harley can execute a plan to capture part of the market remains to be seen.
SO, is Harley still floundering, as they have for the last decade or more? Or do they finally have a coherent plan that is going to propel them forward?
If they do have a successful plan, is it going to include building bikes that the faithful will enjoy owning & Riding?
Let us know your thoughts in the Comments below.
Original Article from Jan. 23, 2020:
Right now, Harley-Davidson is doing all of the following:
-131ci M8 Crate Motor now available
-Working on an entire line of electric motorcycles
-Electric bicycles
-Electric "balance bikes" & mini e-bikes for the kids
-Electric "scooters"
-New Patent for overhead valve on V-Twin
Check out this big boy...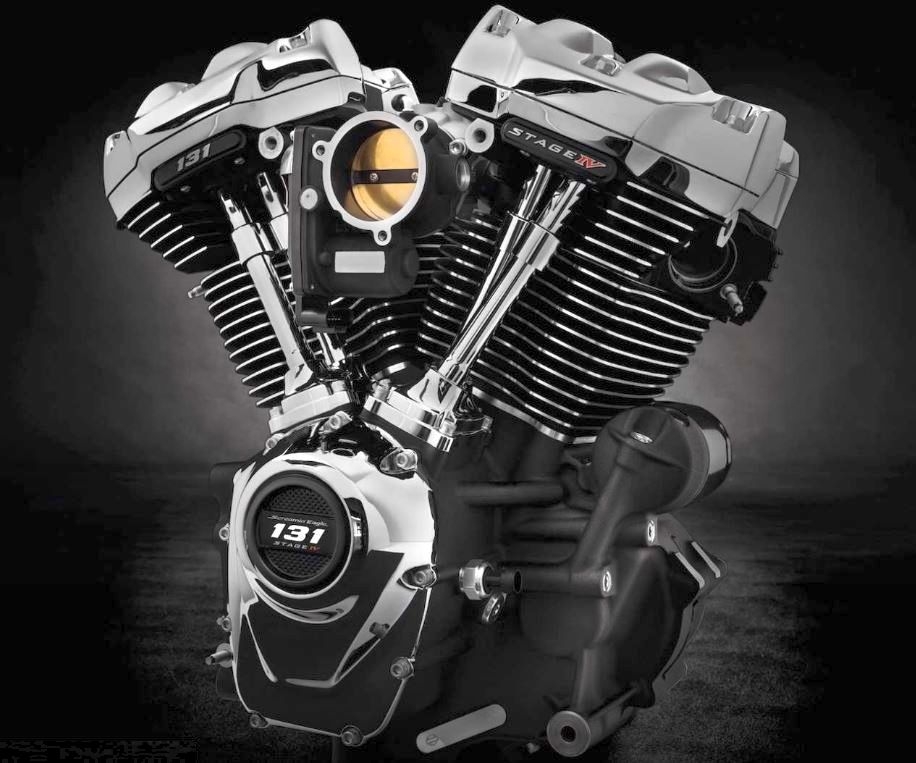 131 cubic inch M8 Crate Motor
Harley says it offers "thrilling power & reliable torque".
Here's a LINK to an article with all the details.
Is the future REALLY electric?
We're all familiar with the LiveWire right?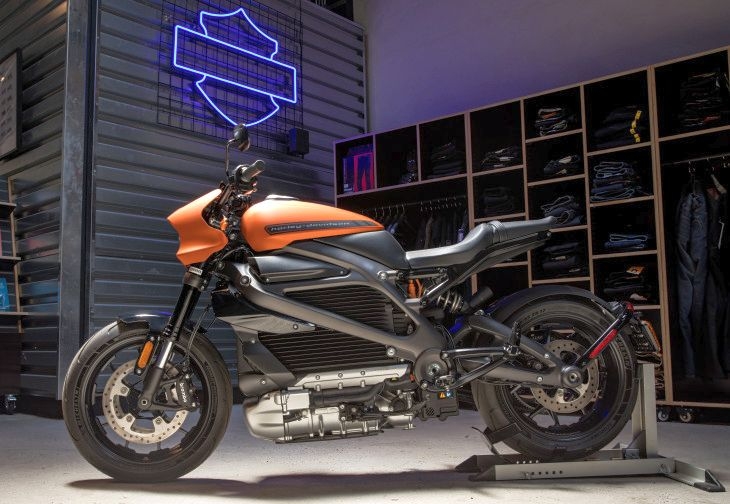 Harley's intentions for the LiveWire, which were to attract younger riders, don't seem to be going as planned. Maybe because of the $30,000 retail price?!
Surely they realize you can buy a whole brand new car for that price, right?
Production was stopped for a few days back in October just shorlty after it's debut, after discovering what was described as a "non standard condition".
Here is a LINK to more info on why LiveWire production was stopped.
Maybe their next electric motorcycle will be the game-changer.
Here's the first sketch of this nameless electric motorcycle we saw over a year ago compared to their updated sketch: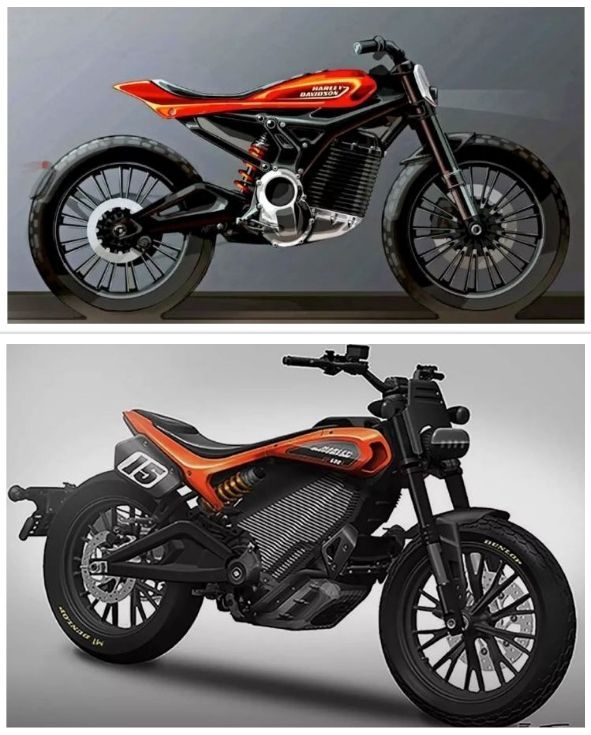 Sleek frame, bigger battery, passenger pegs...
Maybe this middleweight electric motorcycle will be more reasonably priced.
Here a LINK to an article with more pics & details.
Speaking of Futures...
Harley is determinded to attract more riders out of the younger generation.
Think this will help them out?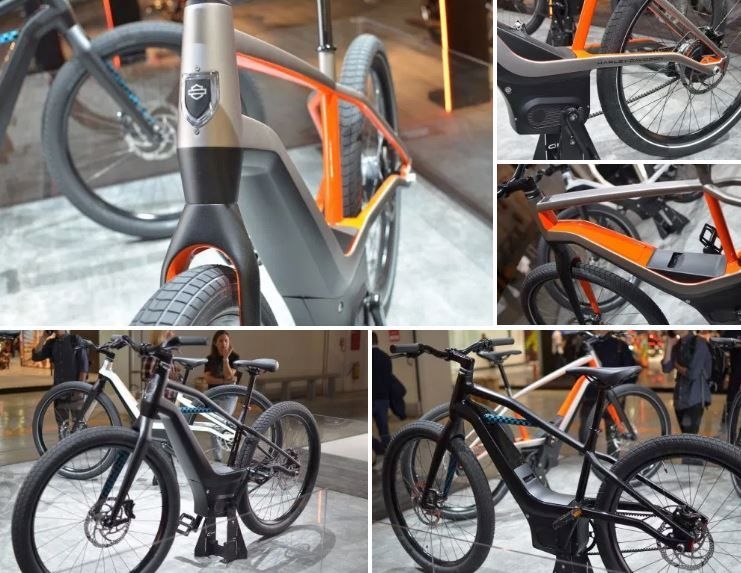 High-end hydraulic disk brakes, headlights and taillights...
They're even working on "balance bikes" & mini e-bikes for the kids!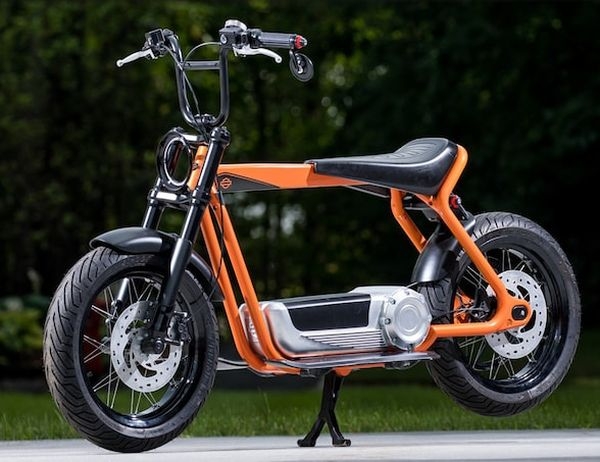 If you have a little girl, the pink one is a sure fire way to start her young!
Just look at it, it's every child of a bikers dream!
Maybe the future really is electric.
LINK to Harley Electric Balance Bikes
LINK to Harley E-Bikes
Now, about the patent....
Claims higher engine speeds than the current M8.
According to the patent, known bridge-type valve trains can only reach a maximum speed of 4000 rpm, but Harley claims the new design allows for a max engine speed of between 6800 to 7000 rpm.
Take a good look at the patent...it has push-rod tubes on BOTH sides of the cylinders!
Here's a LINK with more pics and details.
This must all be part of the "More Roads to Harley-Davidson" thing.
Are they schizophrenic??
Ehhhhh, which way do we go George, which way do we go?!?!?
(You guys remember that old cartoon right? Ha!)
But really, sort of seems like they may be a little confused on which direction they're headed or what to do first, so they're just doing it all.
Maybe it's an effort to slow down their yearly decline in sales.
Either way, kudos to them for their determination to stay in the game!
Leave us your thoughts and comments below!