Home

/

XL-ViED Fuel Enrichment Harley EFI Plug-n-Play 2014-Up Sportster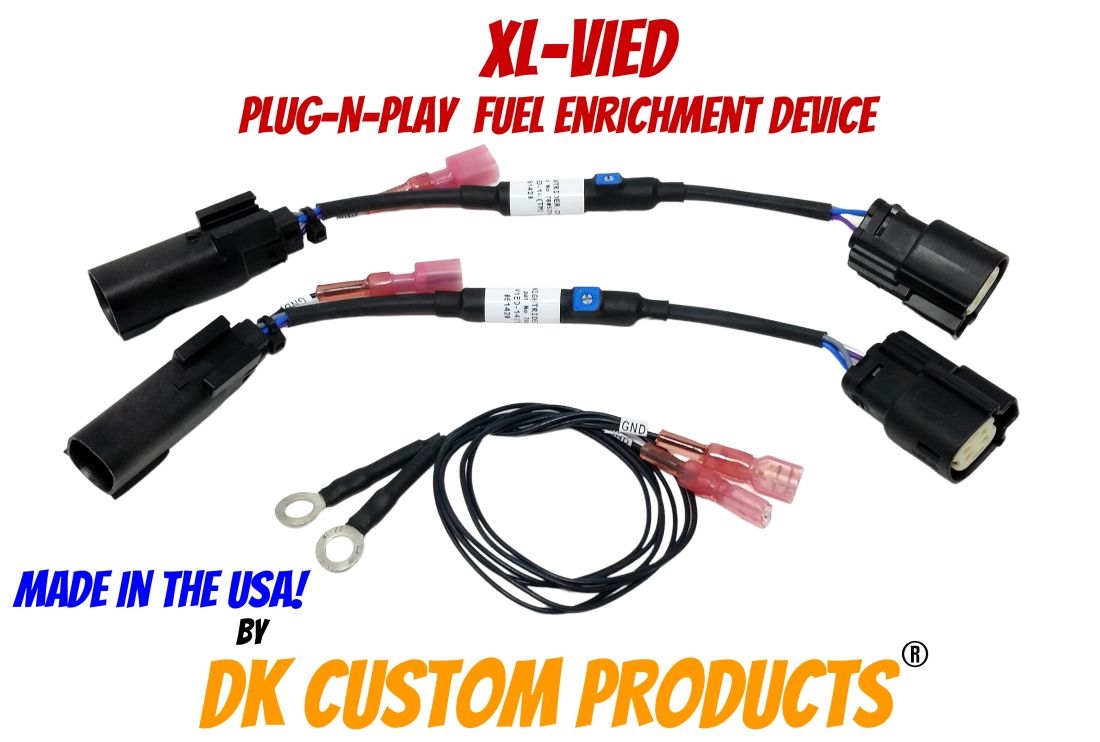 Dynamic Tuning For Harley-Davidson Motorcycles
Variable Inline Enrichment Device
(XL-ViED-14)
A Cost Effective Alternative to an Aftermarket Tuner & Dyno Runs.
This Patented Device Dynamically Adjusts to Changes Made to Your Bike!
XL-ViED-14's will cool your bike down and make it run better!
The Plug-n-Play XL-ViED-14 richens the Air Fuel Ratio from14.6:1 to a range of 14.3-13.9:1 in closed loop mode.
This Variable Fuel management upgrade allows you to fine-tune the air fuel mixture with a small screwdriver.
Immediate Benefits:
Lower Engine Temperature

Lower Exhaust Temperature

Improved Throttle Response

Reduced Surging

Reduced Pinging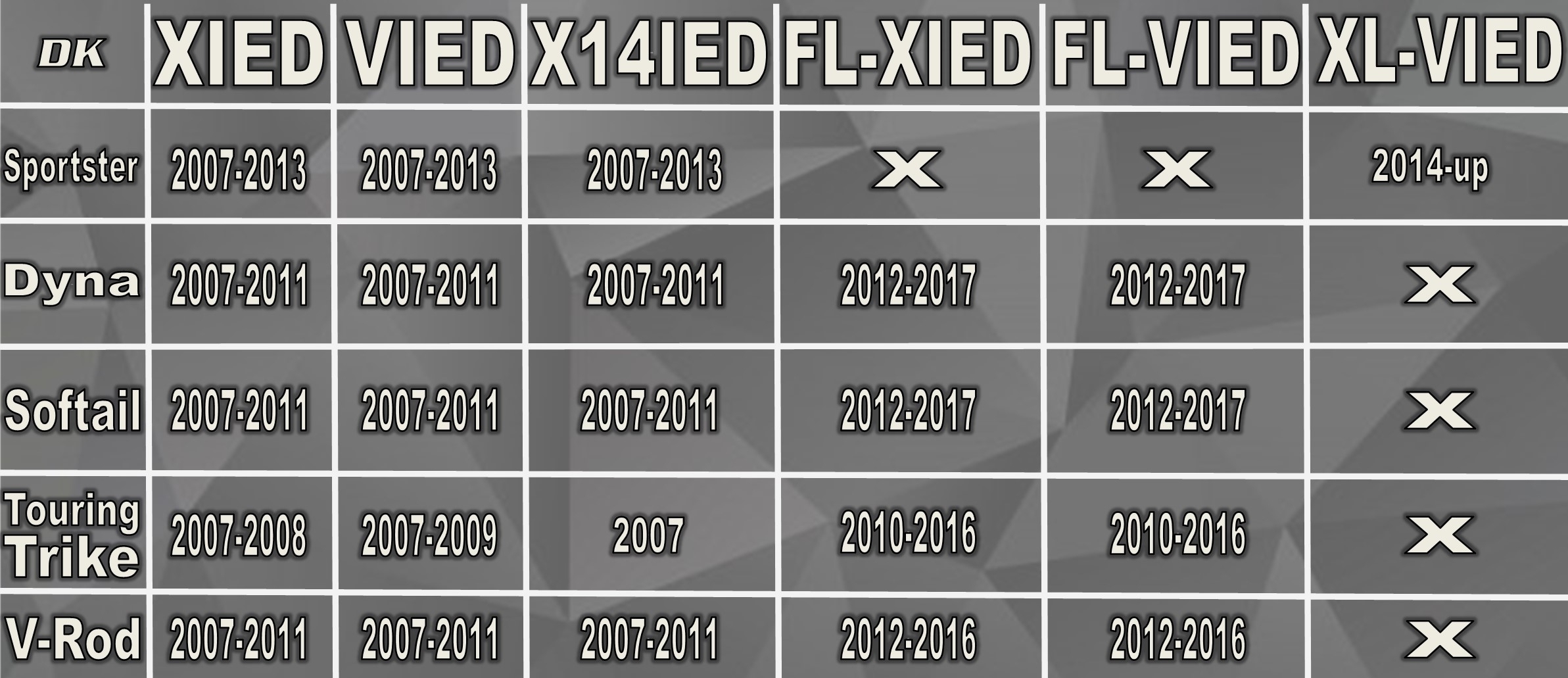 Fitment:
Sportster

2014 - Up Models
Recommended for: Stock Bikes, & Stage I Bikes (High Flow Intake & Exhaust) Will NOT Work with Stage II, III, or IV.
These work great with 2014-2017 Sportsters. On 2018 and up Sportsters they function just as well,increasing the fuel for better running, less lean condition. But they do throw a CEL and some codes. This does not impair the function at all, but it is annoying that the CEL is lit and the codes are logged.
Simple install-comes with instructions. No tools required, installs in a few minutes.
2007-2013 Sportsters use the ViED, XiED or the X14iED.
LINK to All Dynamic Tuners.
They work inline with the smaller H-D Delphi heated narrow band 02 sensors and Delphi ECM to richen the fuel mixtures, adding up to 6% more fuel to the engine in closed loop mode.
There is an indirect richening of the open loop fuel mixtures through the learning mode, or adaptive fuel value action built into your ECM. This ensures the richer 13.8-12.5:1 AFR's are ALSO adjusted in heavy/full throttle operation.
I like that it allowed me to fine-tune the AFR to my riding style. Very happy with the cooler, smoother running motor. -Tim

"409" ignition wires provide continuous heat protection up to 600-degrees Fahrenheit
Customer Reviews
Budget option

Review by

Erik


For the price you can't beat it. It fit and works great on my 2019 iron 883 with full exhaust and a velocity stack intake. It does have a check engine light since it's the 2019, but I'm fine with that to save $400 over the other tuning options (Posted on 3/11/2021)

Economical, Functional

Review by

mike


Fit was perfect, easy install,unobtrusive.Have not put on enough miles to see full results yet, But throttle is crisper and does not surge as much.I set front cylinder at 50% and rear at about 60% Another 200 miles will provide more opinion.But for the moneyi recommend this product. (Posted on 7/2/2020)

great product

Review by

gotbeer2play


easy install, easy to adjust, works better than the cobra fi2000 powrpro black tuner that was on bike. (Posted on 8/6/2019)
Product Tags
Use spaces to separate tags. Use single quotes (') for phrases.