Home

/

07-Up V-Coil Relocation Kit for Harley-Davidson Sportster Models
NEW PREMIUM V-COIL RELOCATION KIT
With Options For Ignition Relocation, Tank Lift, and Plug Wires

FITS ALL SPORTSTERS 2007-UP

MADE IN THE USA!
By
DK Custom Products

FEATURES & SPECS:
Made from American Cold Rolled Steel

Optional

PRO RACE

Ready To Install

Plug Wires Or Universal PRO RACE

HIGH TEMP RUBBER SEAT FOR COIL

Durable Black POWDER COAT Finish

Plug-n-Play Coil Wire Extension Included

E-Z BOLT-ON INSTALL

Two Add On Options

Step-by-Step Instructions Included

E-Z Install
You can get rid of that ugly mess covering the top of your front rocker cover!
OPTIONAL PREMIUM TANK LIFT KIT
The Tank Lift gives you extra room to tuck your wires andreally cleans up above the front rocker cover!

BETTER LOOK ~ BETTER AIR-FLOW ~ BETTER ACCESS TO KEY

This is an EASY install - 20-30 minutes!

Fits All 2007-UP Sportster Models (except XR1200)
Two Add-On Options
1. Push-Button LED Ignition Switch. See video below, and see full details at this LINK.
(Now fits 2014-Up with optional CANbus adapter)

2. Key Tag...choose the one you like best! See pics below, and full details at this LINK.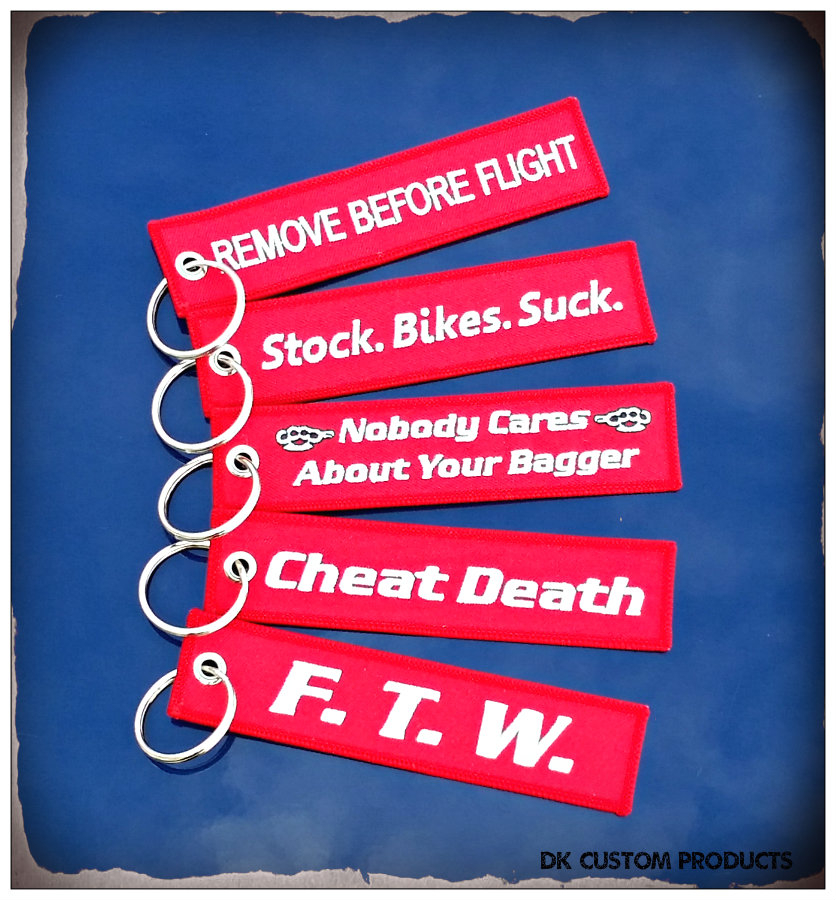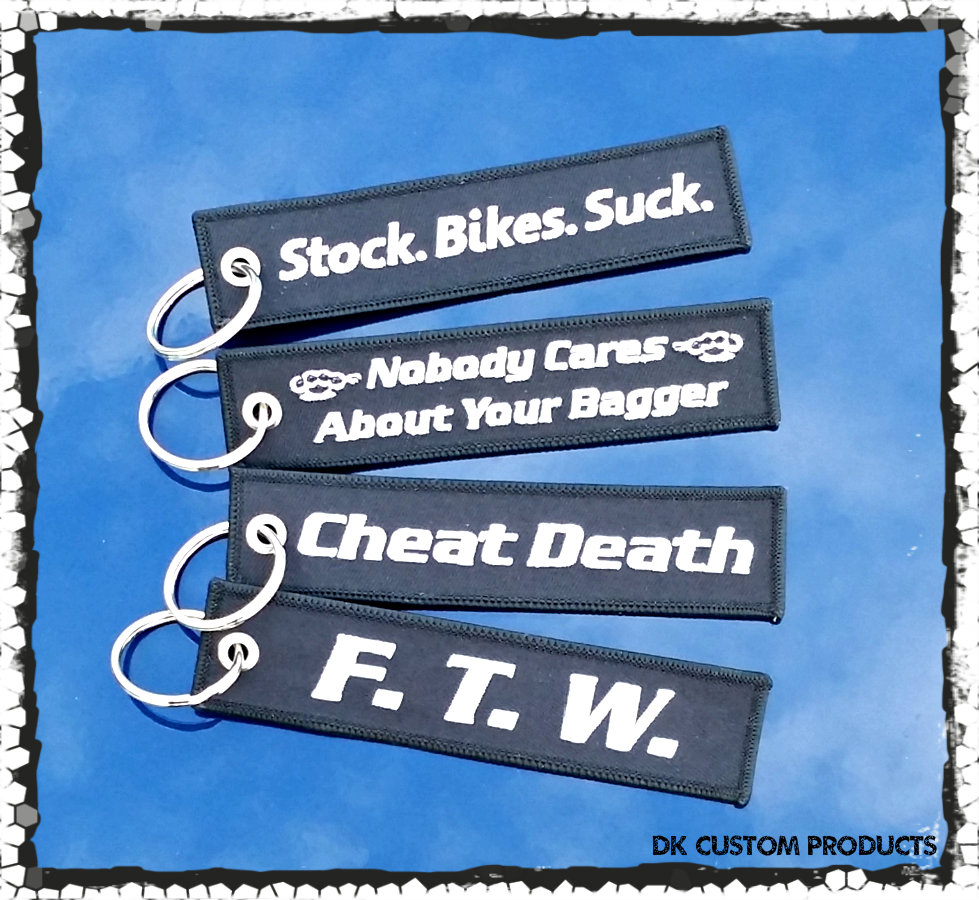 FITMENT NOTES:

The Flex-Six (F-6) ignition relocation is a nice option. It puts the Ignition Key between the rear cylinder and the battery cover for a Clean Look!
For Custom & 72 Sportsters that have the cowbell horn on the side, you will need to relocate/replace your horn. We offer replacement horns and relocation brackets
Your stock plug wires will not fit with the V-Coil Relocation. You will need to get either the PRO Race Ready to Install Wires, the PRO RaceUniversal Fitment Wires, or make some of your own. You can see them HERE.
In the photo's above you can see the different looks, depending on if you use the Ready to Install Plug wires or the Universal Plug Wires, which can be any length you want..
Note for Push-Button LED Ignition Switch Option --If you have a CANbus bike (2014-Up Sportster or 2012-Up Dyna) choose the CANbus option to get the additional circuitry that enables the Push-Button LED Switch to work with your CANbus equipped bike.
"Talk about a different Look! I Like it, plus I get to keep my cowbell horn!." -Freddie
Patent Pending

Customer Reviews
Great all the way around

Review by

Shaun


This is a great product and a great vendor. I had an issue with fitment and customer service was quick and professional. It really cleans up the look of the bike. (Posted on 5/12/2023)

Easy install

Review by

joehd48


Fast delivery, easy to relocate coils. Added Taylor wires to mine and they do make a difference over the SE's. Bike runs awesome!! (Posted on 5/5/2021)

Great look and easy to install.

Review by

Joshy


Everything you need to relocate the coil & ignition and really clean up the look of your bike. I wish they came in powder coat gray to match the engine, but the look is great. (Posted on 1/3/2021)

Coil & Ignition Relocate w/ Tank Lift

Review by

Rozier


Installed the V Coil relocation last weekend with F-6 ignition relocate and 2" tank lift on my 2016 XL1200CX. Simple install and the bike looks great. All the wiring tucks under the tank and all the HD plastic crap goes in the trash can. The area at the front of the frame above the front jug is wide open with no clutter. (Posted on 8/3/2020)

Very nice!

Review by

Boy K


Shipped to The Netherlands in just 10 days! Great product, and easy install. Not for sale in europe, so it's something special. Thanks DK, happy customer over here. (Posted on 7/20/2020)

Rainy Day Project

Review by

Steel is Real


Great product. Really cleans up the engine bay of the bike when doing the coil relocation combined with a tank lift/wire tuck. (Posted on 9/11/2019)

Bad ass

Review by

Raul


Easy to install,works as advertised, would highly suggest!! (Posted on 7/24/2019)

Just what I needed

Review by

Scot


I made a bracket to move my cowbell up an inch and used this to clean up under my tank. I love the new look along with an ignition relocation bracket. I did not lift the tank on my xl1200T and it still cleaned up awesome. (I did do a wire wrap.) Customer service did an awesome job helping me with my order. (Posted on 6/8/2019)

Excellent Product

Review by

kernow


Received and installed, excellent quality, easy to understand instructions. Well pleased thank you. (Posted on 2/6/2019)
Product Tags
Use spaces to separate tags. Use single quotes (') for phrases.