Home

/

44 Magnum Fastener for Air Cleaner Cover
44 MAGNUM FASTENER
For

DK Custom Air Cleaners Covers

Fits Other Air Cleaners Also

FEATURES & SPECS:
1/4" - 20 Threads

(3/4" long threaded stud)



Replaces stud on DK Custom Air Cleaners to Secure Cover

1" in diameter

44 Magnum Brass Case with stud built into it

The 44 Magnum Fastener is a unique accent to add to Any of the DK Custom OUTLAW Air Cleaners.
It has stud built into the casing (1/4" - 20) to fit through the cover and into the 425 and 587 OUTLAW Air Cleaners.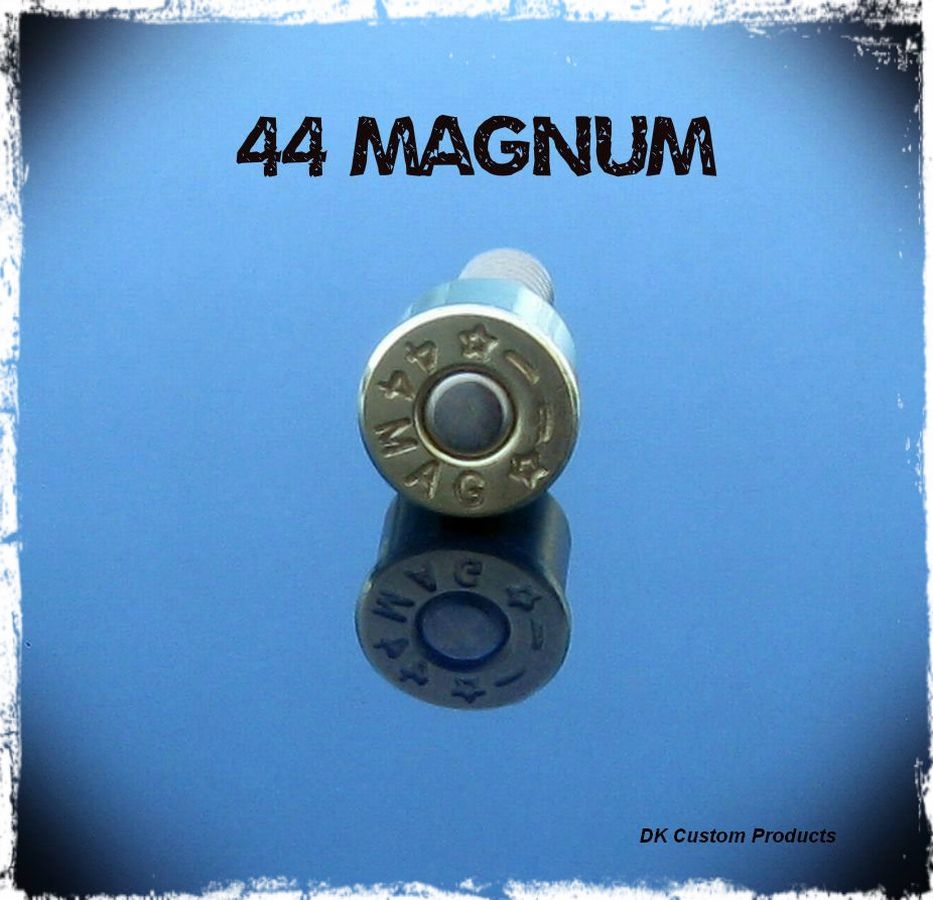 Each Air Cleaner already comes with stainless and brass acorn nuts. This accent, along with the interchangable covers and emblems, gives you the opportunity to put together a unique combination for your own look.
Please note: There is no flat surface on this fastener for easy gripping and tightening. If you scratch it, you will want to polish it out, there are no returns.
With that said, with a little ingenuity and care it can be installed and tightened down.

Customer Reviews
Cool item

Review by

Grimm


Love this. I reload and can make my own,but this one is nice clean brass and put together we'll. (Posted on 5/10/2021)

44 air cleaner bolt

Review by

RomanB


GREAT QUALITY AND LOOKS GREAT! THANKS AGAIN GUYS! (Posted on 6/12/2020)
Product Tags
Use spaces to separate tags. Use single quotes (') for phrases.