Home

/

Tri-Speed Fastener for Air Cleaner Cover
TRI-SPEED FASTENER
For

DK Custom Air Cleaners Covers

Fits Other Air Cleaners Also

FEATURES & SPECS:
1/4" - 20 Threads

Fits Stud on DK Custom Air Cleaners to Secure Cover

2 1/4" Tip-to-Tip
Chrome Plated Metal w/ Speed Holes

The Tri-Speed Fastener is a unique accent to add to Any of the DK Custom OUTLAW Air Cleaners.*
It has female threads (1/4" - 20) to fit the stud that comes with every OUTLAW Air Cleaner.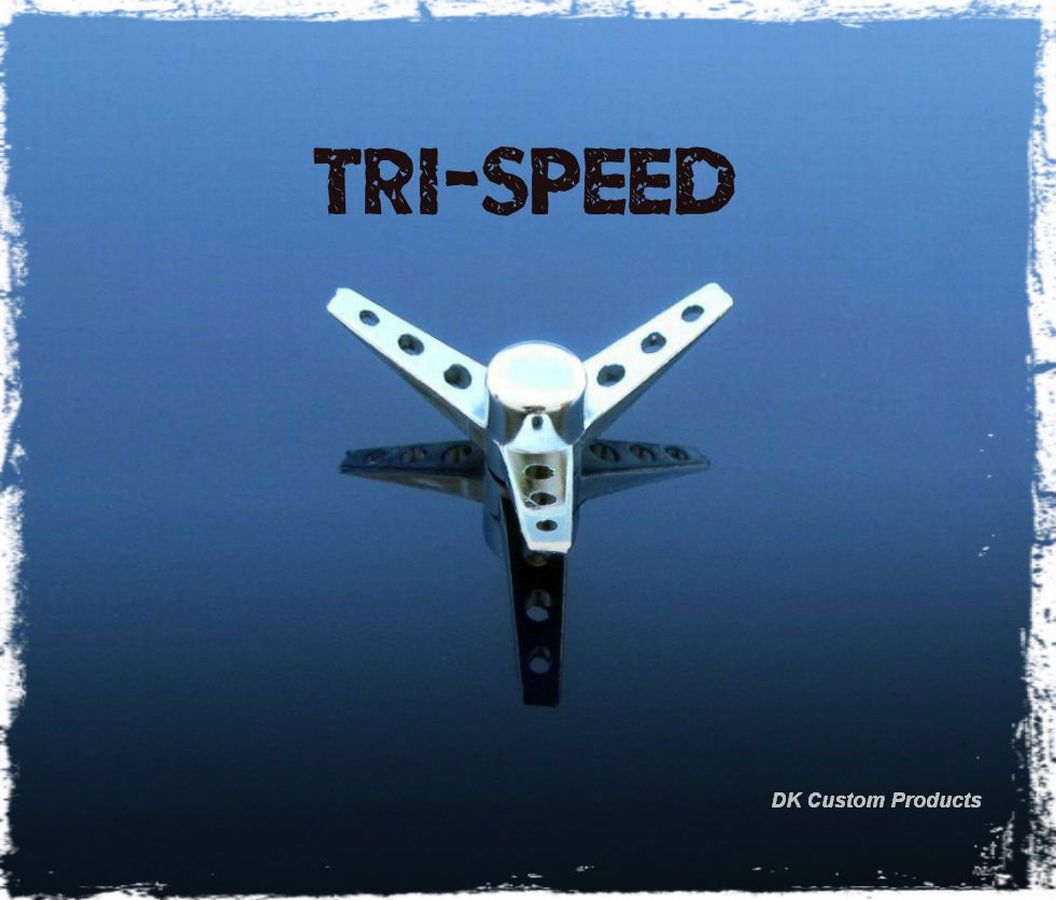 Each Air Cleaner already comes with stainless and brass acorn nuts. This accent, along with the interchangable covers and emblems, gives you the opportunity to put together a unique combination for your own look.
*Not compatible with the Transparent Outlaw 587.
Product Tags
Use spaces to separate tags. Use single quotes (') for phrases.