Home

/

External Breather System w/ Catch Can Harley Twin Cam & M8
Vented 4 Stage Catch Can
External Breather System
For

Harley-Davidson
FITS ALL TWIN CAM & MILWAUKEE-EIGHT MODELS

DK Custom Products
Made in The USA!
FEATURES & SPECS:
Fits almost All Air Cleaner Systems that use the stock breather bolts
Your Choice of

Aluminum

or Black Finish
Includes 6 feet of hose for maximum flexibility in Catch Can placement
All needed hardware
Uses Your OEM Breather Bolts with Nipples (not included)
Turn-Key System
E-Z Installation, Instructions included
Made in The USA!
An external Breather System (EBS) is preferred with any Air Cleaner System. This allows for only clean cool, oxygen rich air to go into the air cleaner and engine, increasing performance and engine longevity.
This kit will work with the All the OUTLAW HiFlow Air Cleaners, and most other aftermarket Stage 1 Air Cleaners*. It can even be used with the stock air cleaner if it uses the OEM breather bolts with nipples.
The EPA has required Harley to route hot, dirty, oily crankcase air back into the air cleaner compromising the performance of your engine. This vents it without compromising the performance and longevity of your motor.
With this breather system you will experience a slight performance increase. This is because engines like Cold, Dry, Oxygen Rich air!
When ordering, Choose a Machine Cut Aluminum Finish or a Black Powder Coat Finish.
The Machine Cut Billet Aluminum Finish that can be polished to a Mirror Finish.
The top of the Catch Can is attached to the hose by a zip tie or hose clamp (both supplied w/ the kit). The bottom of the Catch Can threads to the top.
Anytime you want, you can un-screw the can portion, empty out all the gunk, and then thread it back together.
The top of the Catch Can is vented, letting the air escape, while the 4 Stage Filtration catches and holds the oil.
The Catch Can is 1 1/2" in diameter and 2 5/8" tall. For more details on the 4 Stage Catch Cans, Click HERE.
E-Z Install
Fits All Twin Cam & Milwaukee-Eight Models - 2000-Up Touring & Softail, 1999-Up Dyna
*If your air cleaner system will accept the Stock OEM breather bolts with nipples, then this breather kit will allow you to route the hot oily air to the supplied Catch Can that you can place anywhere you like.

Caution: Motorcycles modified with this DK Custom Products High-Performance part may not be legal for public highway use in some areas. The user shall determine suitability of this product for his or her use.

Larry's Discrete Head Breather System on 2015 Tri-Glide with Rushmore A/C with the Stock Cover
(also used a Vented Chrome Catch-Can, which you can see HERE)
Hope this will help someone else with their installation.
The pictures are as follows:
#1 - K&N air filter with nylon plug in hole where stock hose was.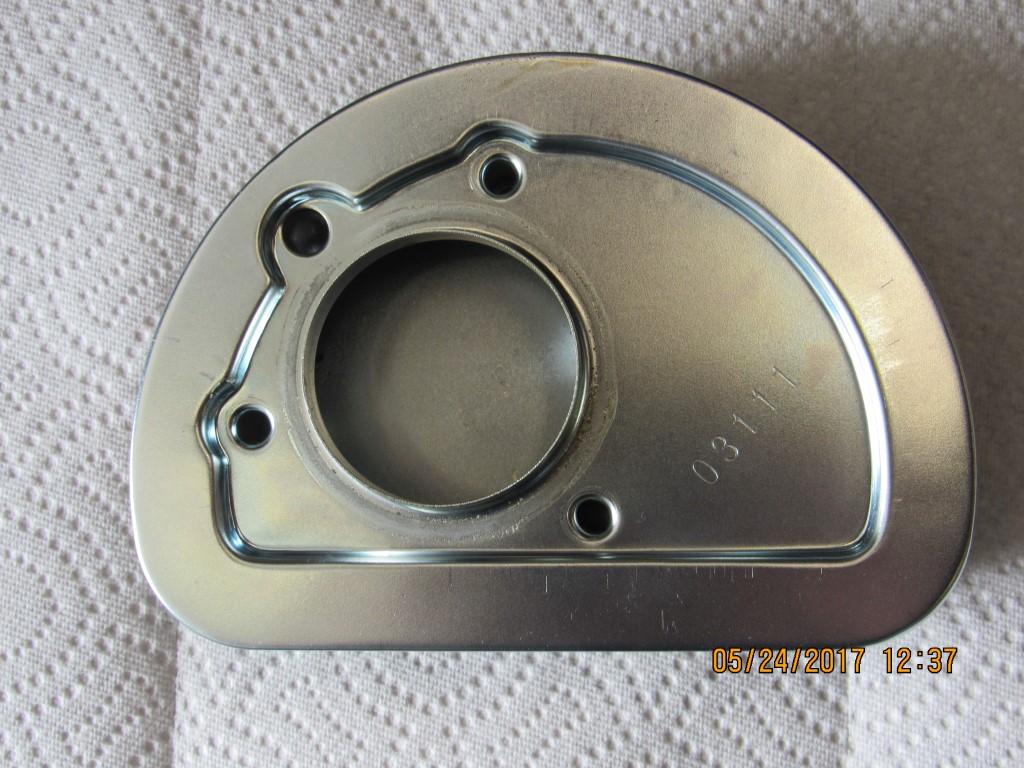 #2 - Stock hoses connected to hoses in kit, and exiting bottom of air filter housing through hole I had to drill.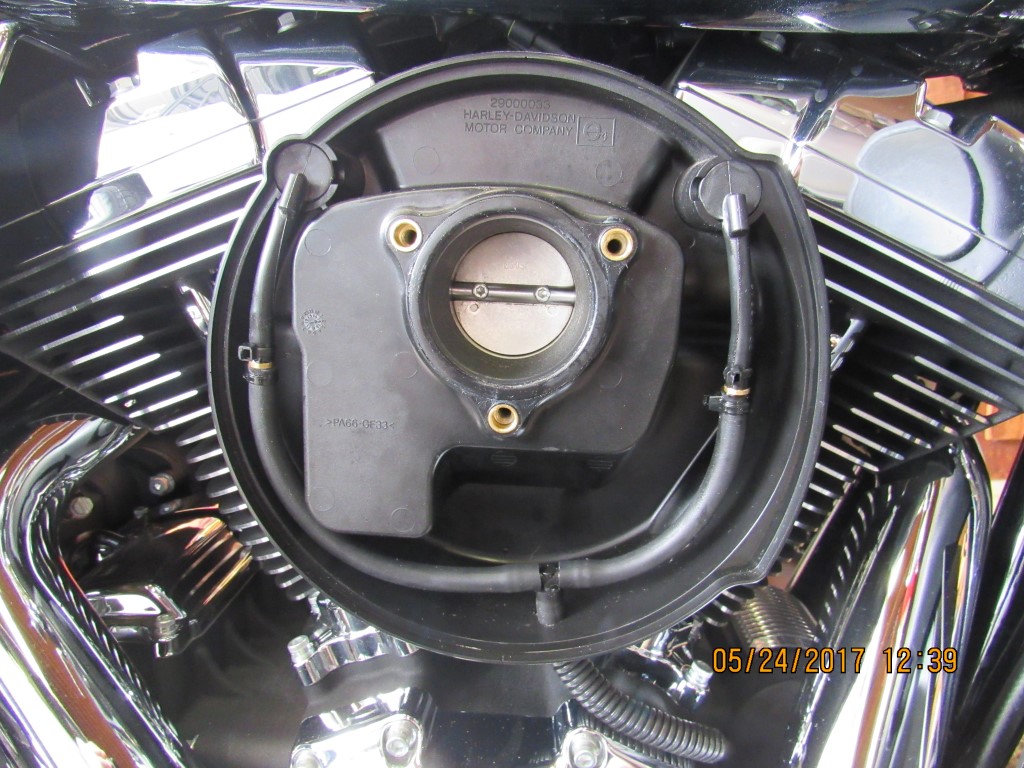 #3 - Hose running on top of cam cover. ( I put a piece of split nylon wire wrap over rubber hose to protect it from heat and rubbing )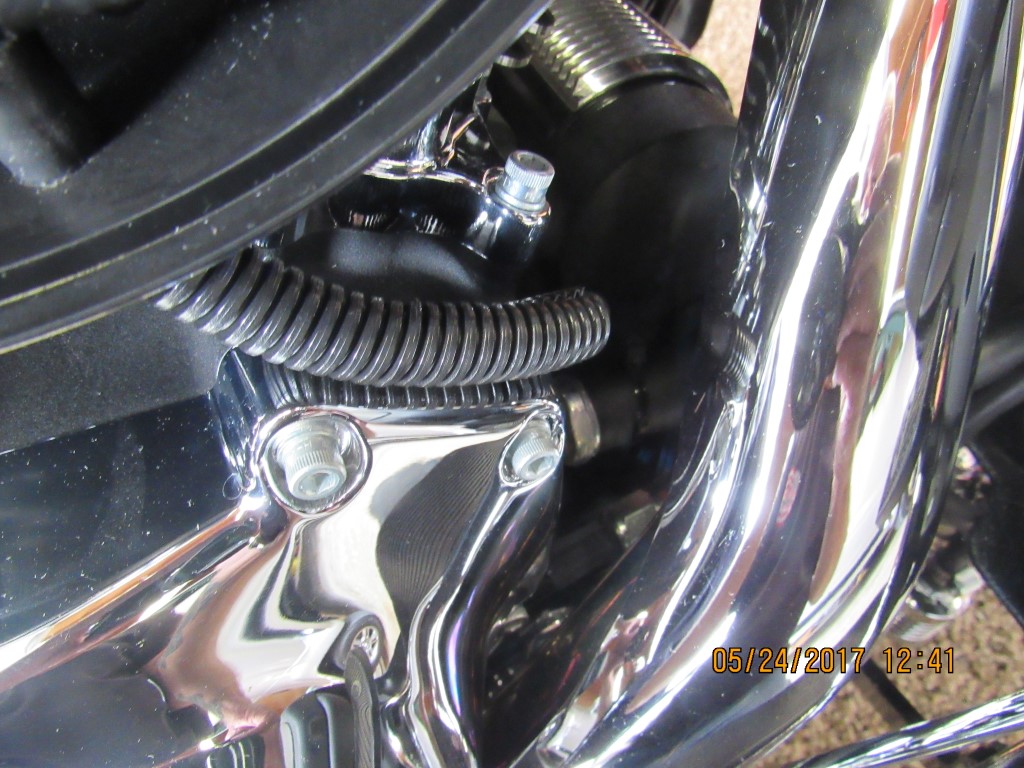 #4 - Hose routed on left side of oil pressure switch.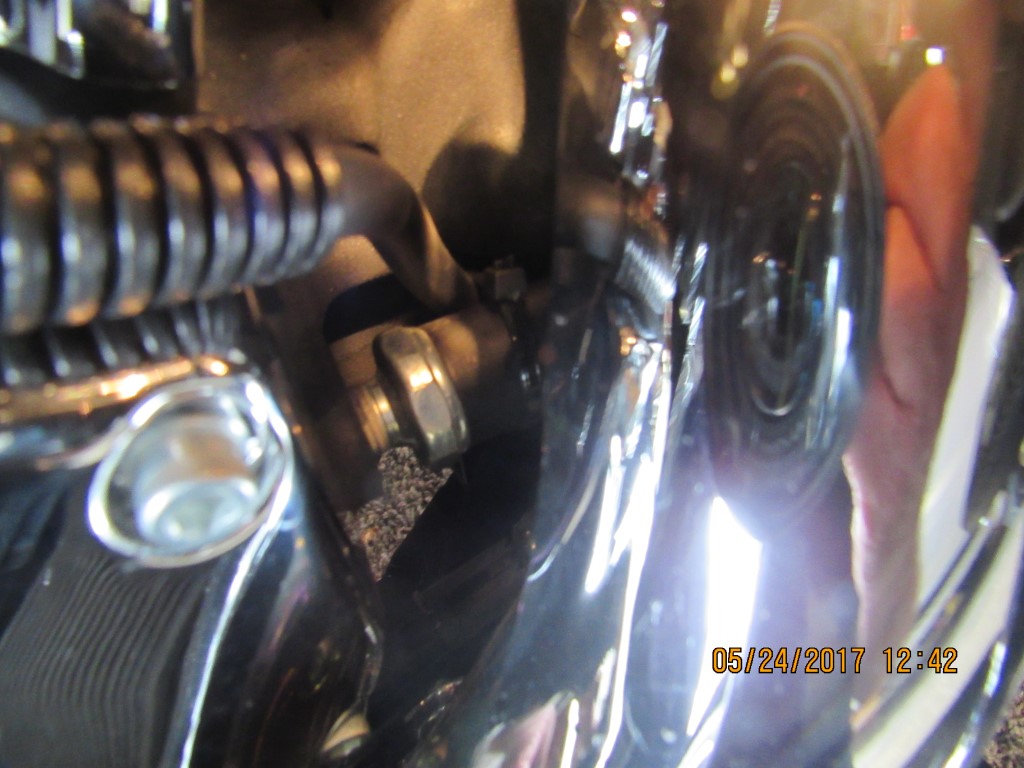 #5 - Hose routed on left side of rear brake control cylinder.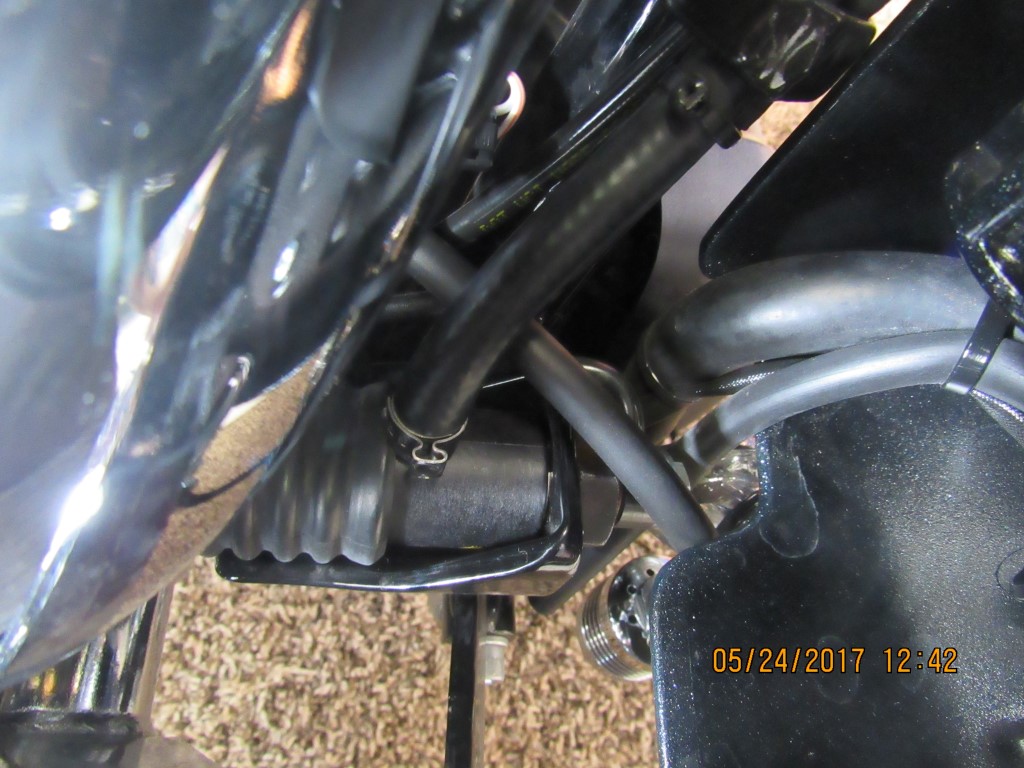 #6 - Hose coming straight down and secured with wire tie. Catch can is very secure and easy to access.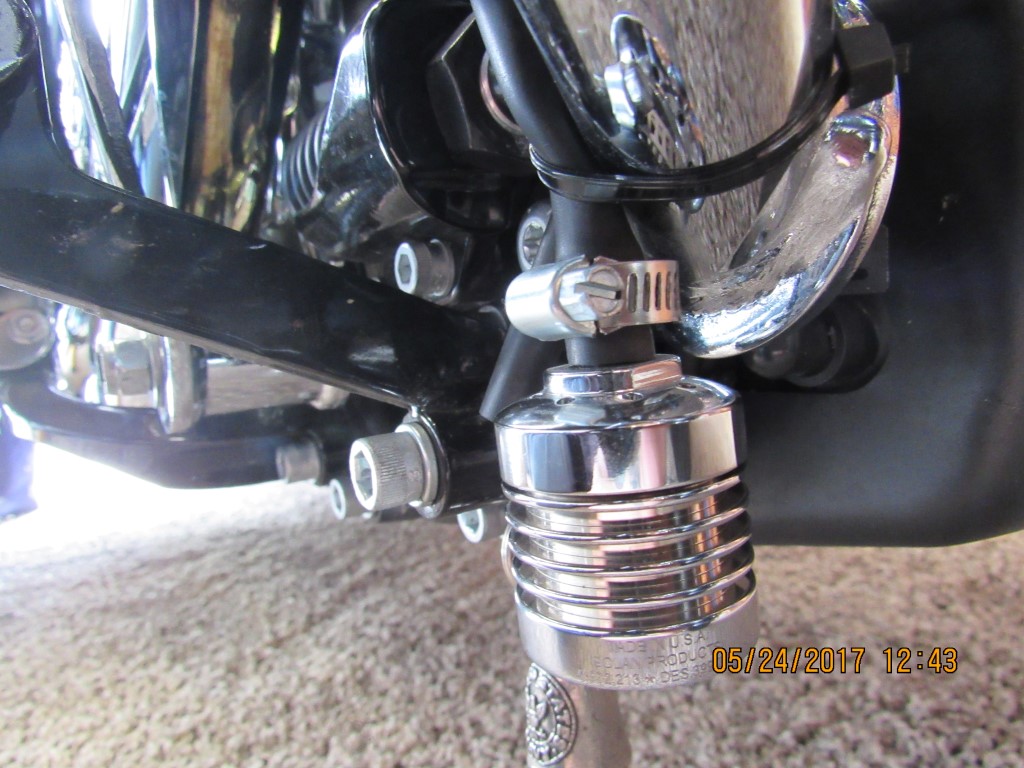 #7 Air filter installed. There is plenty of room for it and the breather hoses. Works great, and I think it looks fairly good.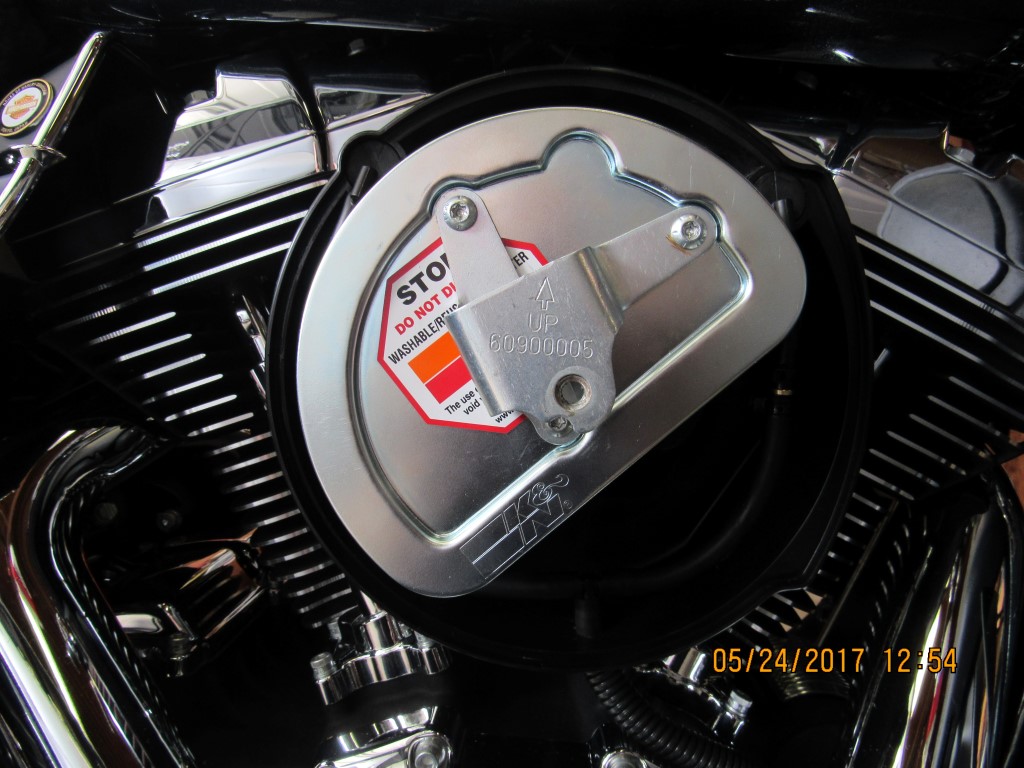 Customer Reviews
Ventilator and Catch Can Install

Review by

eforman48


Installed the DK breather and catch can. Easy to install and of high quality. Took my 2019 FLHCS on several long rides. Bikes runs smoother and cooler and mileage has definitely improved. Highly recommend you purchase the DK breather and catch can. Thank you. (Posted on 5/6/2021)

Bought the catch can and kit

Review by

Charles


Great product and quality no doubt this product will save my fatbob on down the road if you have a m8 and haven't done this upgrade don't wait (Posted on 5/5/2021)

great quality

Review by

redneckmedic


The quality was obvious as soon as I opened the package. Easy install and my bike definitely runs better. (Posted on 3/31/2021)

It works!

Review by

Douglas


I installed this on my 07 FLHTCU, all went well. Thank you. (Posted on 3/30/2021)

Would Highly Recommend

Review by

DougE


Easy install does exactly what it is advertised to do, Looks custom with high quality in mind. (Posted on 3/21/2021)

Excellent product

Review by

David


Easy to install and quality built. Only issue is the reducer could be a right angle, especially for the M*, so that the catch can can be placed right below the air cleaner. (Posted on 1/28/2021)

EBS w/black powder coated catch can

Review by

PeaceMaker


Installed on my '17 SGS, utilizing stock air box with K&N filter since I rather like the look of stock. Got tired of oil fouling air filter & seeping out of casing, no matter where I had adjusted the oil levels. Now, no more oil bypass into intake; just fresh/clean air. I'm mechanically incline & always taken longer than recommended when doin' maintenance since I'm particular & think of other ways than standard instructions. I opted to install a grommet in stock air box for the exit hose to pass through & route down just behind rear brake reservoir underneath foot pad & ziptied to aft mounting bracket of reservoir. Also have DK's Thunder Torque Inserts within my gutted megaphone slip-ons. Combined with my crankcase vented dip-stick. All n' all, excellent product & customer service. (Posted on 1/25/2021)

Excellent Mod!

Review by

Rico


Installed with my OEM set-up. 30 minute super easy install. Looks good and functions as stated. I replaced the supplied plastic fittings with brass, but overall I would recommend for anyone who doesn't want hot oil fed back into their intake.
(Posted on 1/23/2021)

Easy Install, Great Value EBS

Review by

Steve


Installed with OEM Stage I air cleaner. Drilled 1 hole, followed instructions and, though I am left handed managed with great support from Dwayne at DK. Can't wait for some nice weather to get out and collect some dirty oil!

Steve (Posted on 1/18/2021)

4 stage Catch Can

Review by

DF


Great product that works well with the stock breather bolts. (Posted on 1/9/2021)

Great product

Review by

Windsurfed


Quality made product. Everything went together well. Easy install. (Posted on 1/8/2021)

EBS on my 2019 Softail FXDR 114

Review by

Eini


Easy to Install. Istalled yesterday so have not tried it out too much yet. Not too good weather here in Norway (Posted on 9/27/2020)

External Breather System w/ Catch Can Harley Twin Cam

Review by

Phil


I used the kit on my Milwaukee 8 stock air cleaner. It works great i never realised how much actually came out of the breathers until after 2 weeks 800 miles of riding when I emptied the catch can. (Posted on 9/21/2020)

Awesome product

Review by

Mark


still using the stock breather for warranty purposes but loved the idea of not pumping hot oily air back into the engine. (Posted on 9/14/2020)

Great customer service

Review by

Soo


Easy install, customer support was great! (Posted on 1/14/2019)
Product Tags
Use spaces to separate tags. Use single quotes (') for phrases.