Home

/

Harley-Davidson Softail Plug-n-Play Coil Relocation Kit for Carbureted Models
NEW PREMIUM PLUG-n-PLAY
COIL RELOCATION KIT

FITS SOFTAIL'S w/ a Carbed Twin Cam

MADE IN THE USA!
By
DK Custom Products

FEATURES & SPECS:
Made from American Cold Rolled Steel
Includes Plug-n-PlayCoil Wire Extension Kit
Durable Black POWDER COAT Finish
E-Z BOLT-ON INSTALL
Step-by-Step Instructions Included
Easy Install
Purpose-Made & Patented

You can get rid of that clutter behind the rear cylinder!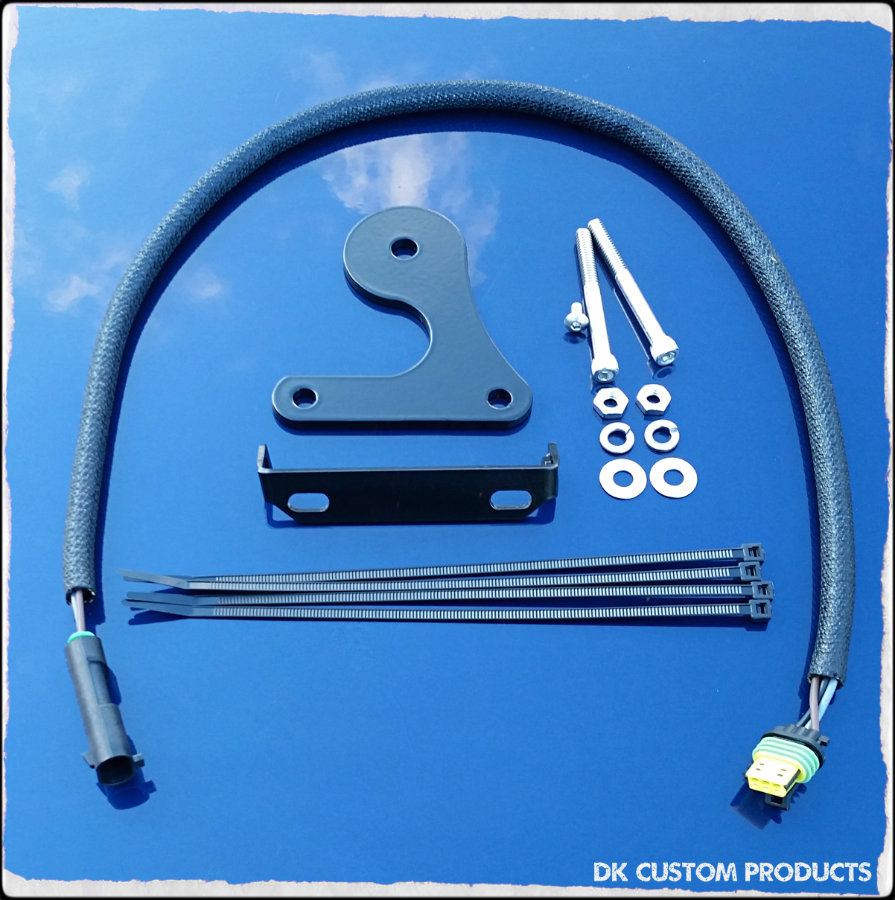 With this Relocation, the coil is no longer blocking air flow around the rear cylinder. This will cool down the rear jug by 10-15 degrees at cruising speeds.

This simple to install kit, relocates your coil to the left side of your engine, opening up the space behind your engine!




Look at all the pictures...you will be very pleased with how this cleans up the look.

BETTER LOOK ~ BETTER AIR-FLOW


Fits All Twin Cam Softail's that have a Carburetor
For Plug-n-Play Kits for EFI Twin Cam's, click HERE
(except Rocker & Blackline)


FITMENT NOTES:
Because the coil is now sitting between the spark plugs, you will want to modify the length of your existing plug wires OR Check our Universal PRO RACE Plug Wires HERE.
Because you have put the Coil where the stock horn is, we recommend one of these Horn Kits.
"Serious upgrade in look for small $. Thanks" -Jason
U.S. Patent D685,686 S

Save
Customer Reviews
Easy install

Review by

Rob


I was skeptical about ordering this kit. I honestly figured I could make something myself. Then I compared the time I spent versus the cost of this kit and decided to get the kit. Very well thought out. Very easy to install and included instructions to remove the OEM coil mount and fake seat post. I've had people asking me about it already. Thanks for making a great product! (Posted on 9/2/2022)

Awesome

Review by

Chris c


Easy install and quality product!! (Posted on 7/15/2022)

Easy install

Review by

Heat trap gone


This is a nice modification that opens airflow around rear cylinder. Hope this reduces heat induced rear rocker box oil leakage as well. Time will tell? (Posted on 4/18/2022)
Product Tags
Use spaces to separate tags. Use single quotes (') for phrases.