Home

/

ISO Shift Peg Black & Rubber Cushioned Harley-Davidson
ISO BLACK
GEAR SHIFT PEG

Can also be used as a Heel Rest
FEATURES & SPECS:
ISO Shift Peg fits all Harley-Davidson Motorcycles

Powder Black Finish with ISO Pads for Superior Comfort and grip

Same Length & Height of Stock Shift Peg (2" x 1")


E-Z INSTALL- just screw it in

Compliments ISO Footpegs!

Can also be used as Heel Rests

FITS ALL HARLEY-DAVIDSONS and most any other motorcycle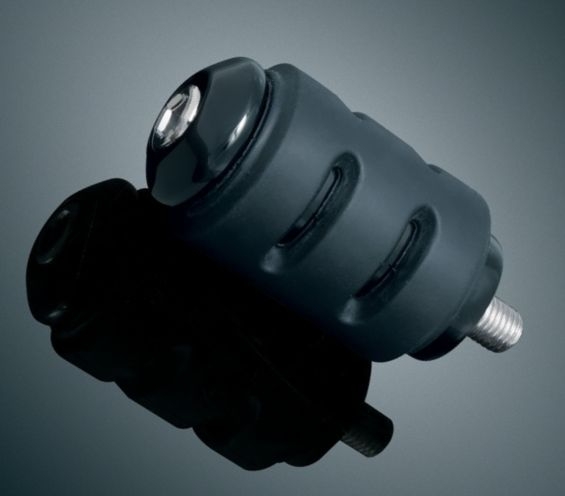 This ISO shift peg installs quickly, and is one of those small changes that make a Big Difference. Looks great with or without the matching ISO pegs & Grips.
Will fit ALL Harley-Davidson Models and most any other motorcycle.
Can also be used as a heel rest or mini highway peg
This is an EASY install - 5 minutes!

Great Look & Superior Comfort!!!
"I have the entire ISO line now, pegs, highway pegs, grips & gear shift peg. DK Custom Rocks!" -Chuck
Product Tags
Use spaces to separate tags. Use single quotes (') for phrases.