Home

/

Oil Filter Relocation / Oil Cooler Combo PKG For HarleyTrikes
The Cool-n-Clean
OIL FILTER RELOCATION

No More Mess ~ Improved Cooling
+PLUS+
The DUAL-COOL
Oil Cooler
Fits all 2009-Up HD Trikes
(Including M8 Models)
Made in The USA!
Oil Filter Relocation - FEATURES & SPECS:
No More Messy Oil Changes
Cooler Running Motor
Black Powder Coated Steel Brackets
Precision CNC Cut From Billet 6061
Your Choice of Black or Aluminum Finish Adapters
Nickel Plated Brass Fittings
Optional Braided Hose, Optional Clamps, & Optional Permanent Filter
E-Z BOLT-ON INSTALL - Complete Oil Filter Kit w/ Everything supplied
Step-by-Step Instruction Included
Dual-Cool Oil Cooler - FEATURES & SPECS:
Air from the Vent in the Lower is forced over the Oil Cooler
Patent Pending Dual Cool Bracket Channels Air across the Cylinder Fins
Black Powder Coated Finish

Fits ALL HD Touring Models with Lowers

(including Twin Cooled)
Can be used as a Secondary Oil Cooler if you already have a Factory Oil Cooler
Utilizes an Included Jagg Deluxe Oil Cooler w/ HyperFlow Technology
Optional Braided Hose, Optional Clamps
Complete Dual Cool Oil Cooler w/ Everything supplied for an E-Z BOLT-ON INSTALL*
Step-by-Step Instruction Included
Finally, The Answer to an Easy, Mess Free Oil Change!
PLUS, Cooler oil helps engines last longer!
By relocating the oil filter, the filter is out in the wind, there is slightly more oil capacity, AND it's easy to remove the filter with No Mess!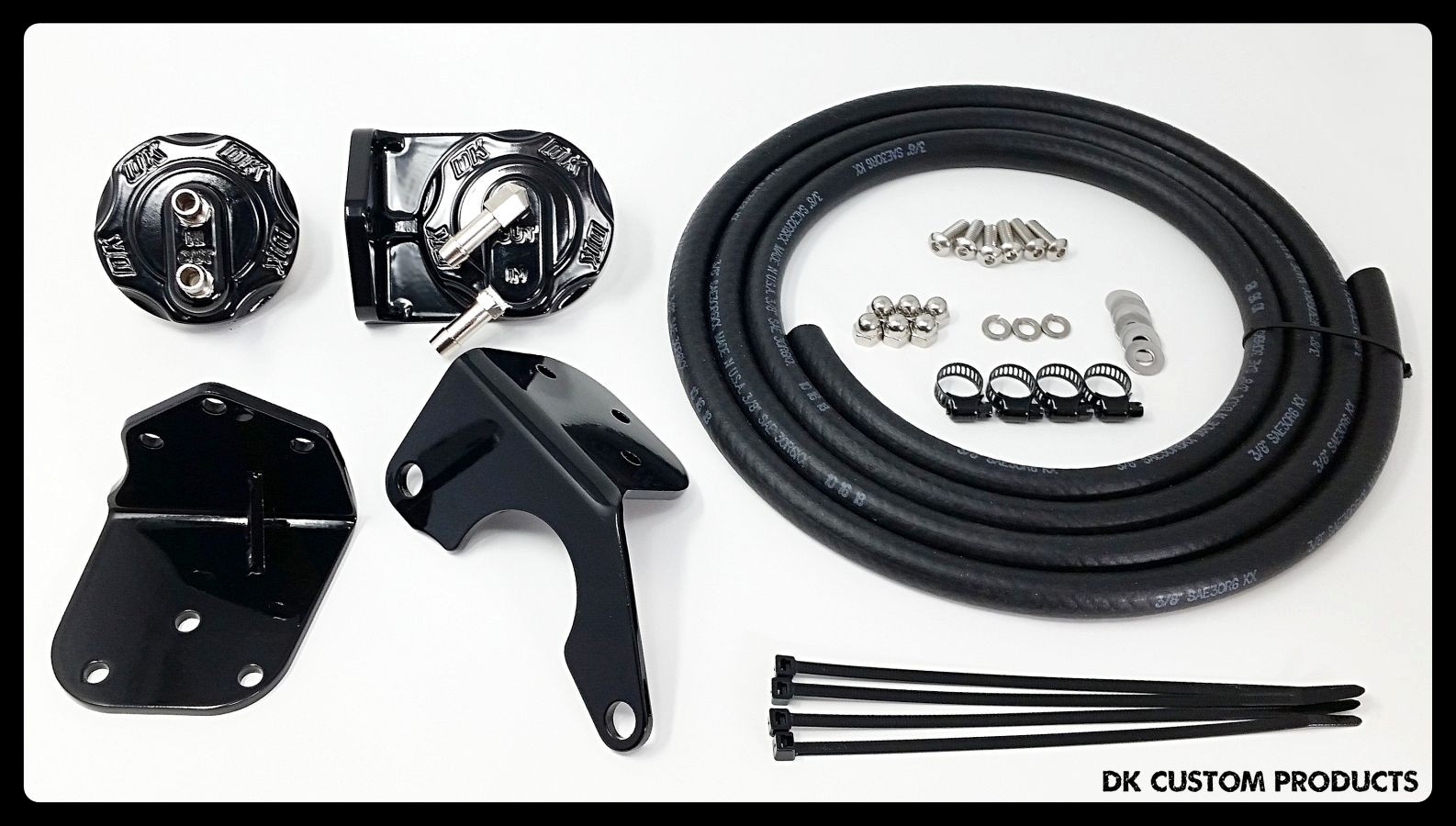 The Cool-n-Clean Kit comes with everything needed to relocate your oil filter for easy oil changes and cooler oil.
The included adapter plates are Made in The USA. Precision CNC Cut by DK Custom from 6061 Billet Aluminum
You have a choice of either a semi-polished aluminum finish or Black Powder Coat Finish. If you choose the aluminum, they are not a mirror-polish finish, but with a little buffing work you can make them look like chrome.
See pictures below, when ordering you can choose which finish you want.
Quality Nickel plated brass hose fittings, along with USA Made Stainless Steel fasteners, blacked-out clamps and hose are all included.
Installation is simple even if you have an existing OEM oil cooler, you don't even touch it during install. Simply remove the oil filter (not the housing that the oil filter screws onto that has the oil cooler lines), and relocate it back to under the passenger floorboard with the CnC Kit brackets and new Oil Filter Mount.
This kit leaves enough room to adjust your peg or floorboard to the lowest point, AND, still use add-on parts like the Adjustable Passenger Pegs.

There are options for:
Black Braided Fiber Hose
Stainless Steel Braided Hose
Black Hose Finishers
Chrome Hose Finishers

Black or

Polished Aluminum

High Peformance Permanent OIl Filters

(see details & photos

HERE

)
* Please Note: Using Black Hose Finishers on the black BRAIDED hose is a Very TIght fit. Soaking the end of the hose in hot water will soften the rubber up, making it a little easier to slide on to the fitting.
These Charts showing normal operating temps are Directly from the Harley Manual:
TWIN CAM ENGINES: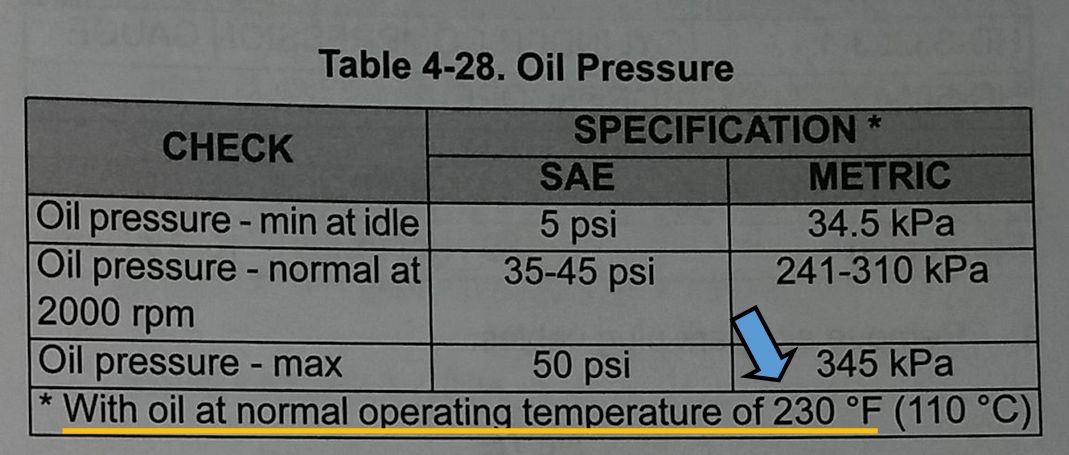 M8 ENGINES: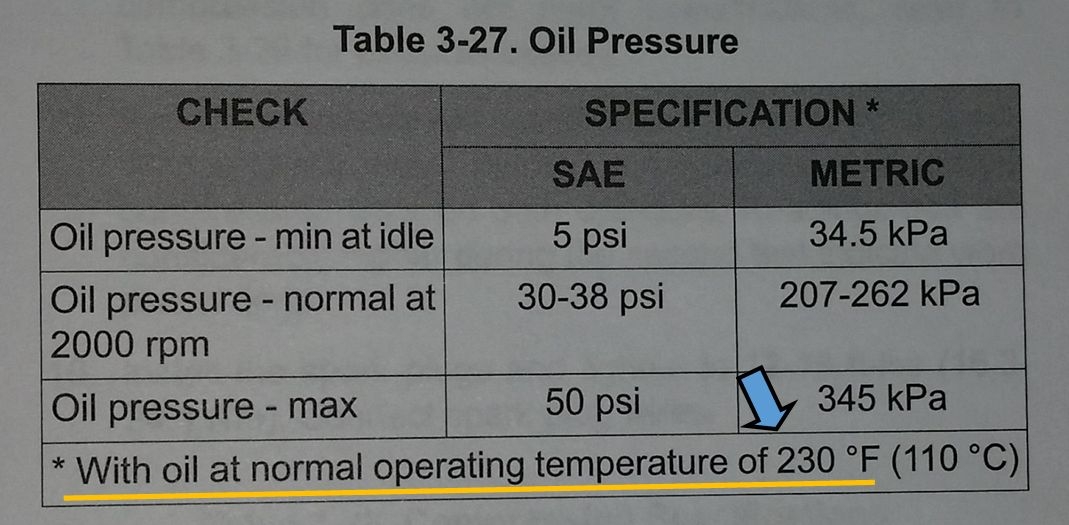 Why did we build The Clean-n-Cool Remote Oil Filter Set-up?
Two Reasons:
1. We have tried dozens of ways to remove the oil filter without making a mess. Some work better than others, but none work well.
2. Twin Cams & M8's run too hot for their own good. A cooler engine runs stronger and lasts longer.
In our tests we saw that by simply relocating the oil filter, the oil temperature was consistently 8-10 degrees cooler. When we added our exclusive Dual Cool Oil Cooler set-up to the CnC relocated Oil Filter, the oil temperatures were consistently 30-34 degrees cooler.
The Dual-Cool Oil Cooler fits Wetheads & Air Cooled Twin Cams & M8's, with or without Lower Fairings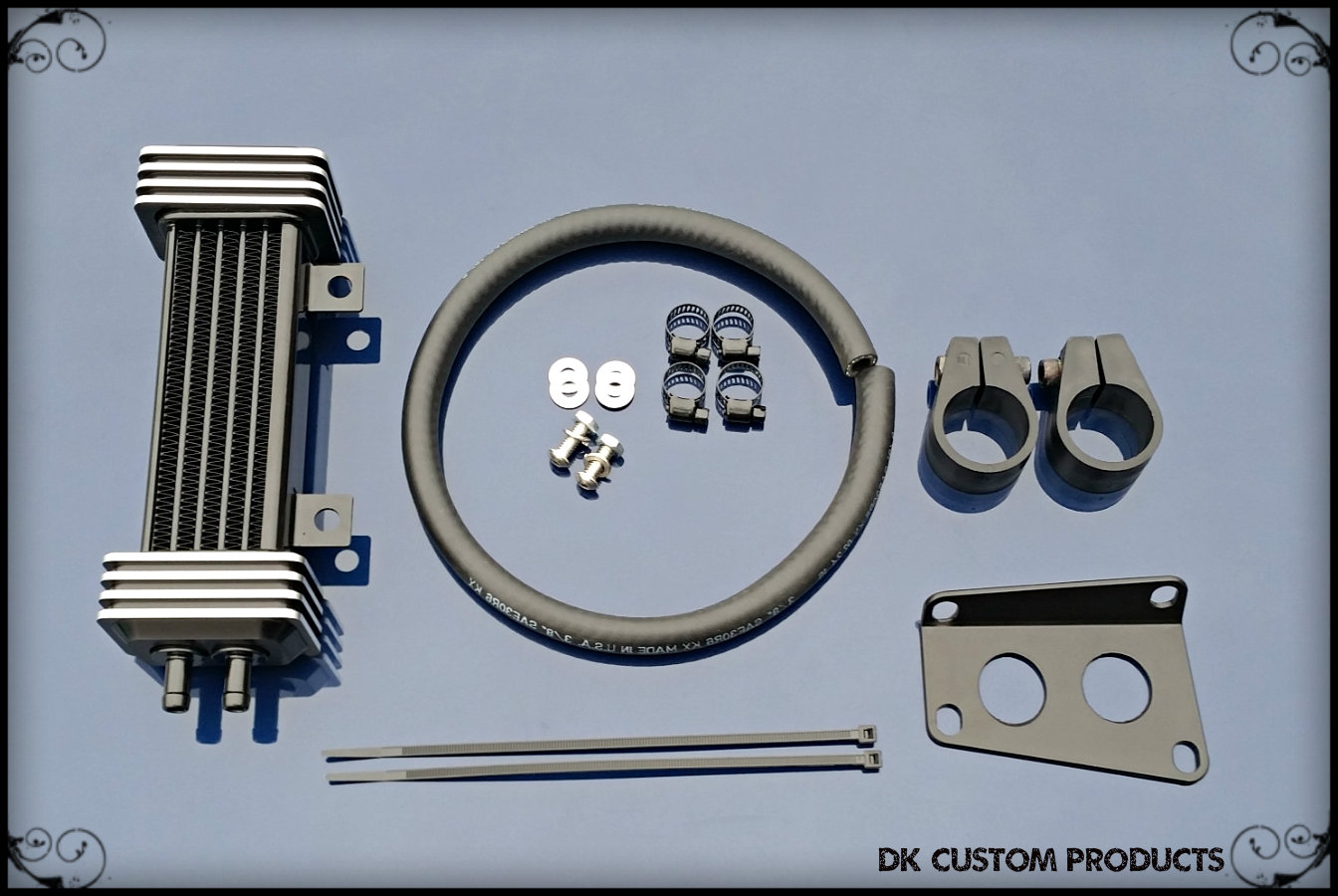 Cooler Motors Run Stronger, Last Longer,
& are More Comfortable
The Dual Cool Oil Cooler fits directly behind the Vent in the left-side Lower. This forces a strong flow of air through the Oil Cooler, resulting in superior heat dissipation.
The Patent Pending Dual Cool Bracket catches swirling air and channels it through Two Angle-Cut Holes, forcing two powerful streams of air directly over the front and rear cylinder fins

.
The net result of this Dual-Cool System is a significant drop in oil AND engine temperatures.
This System can be used on all HD Touring Models that have Fairing Lowers (both air-cooled & Twin-Cooled). It is recommended to be used in conjunction with a Oil Filter Relocation Kit, which is part of the $ Savings Combo Package.
If you have a Twin-Cooled Touring Model, the traditional space for an oil cooler is taken up by the water pump. While the head temperatures run cooler on a Twin-Cooled, the oil temperatures run even hotter on the Twin-Cooled than the air cooled. Part of the reason for this is the higher compression. The Dual-Cool Oil Cooler System solves this design deficiency.
If you have an air cooled Touring Model with Lowers, you probably already have a low mount oil cooler. The Dual-Cool Oil Cooler System is designed to work With that oil cooler, giving you even more cooling power to control the EPA mandated extreme temperatures the Twin Cam Motor is subjected to.
If you have a Touring Model with No Fairing Lowers (like the Street Glide, Freewheeler, FLHXXX, etc.), you can use this system for superior cooling.
Why did we build The Dual-Cool Oil Cooler?
Cooler running engines produce more power, last longer, & are more comfortable to ride.
The Twin-Cooled Twin Cam runs hotter cams than previous 103's. It also has higher compression. The Twin Cam motor sprays oil up at the bottom of the piston to cool it off. This greatly increases the heat of the oil, and subsequently the engine. While the heads are liquid cooled, the rest of the engine runs hotter than previous 103's, which were already very hot.
On top of that, all other 103's have oil coolers from the factory. With the Twin-Cooled the water pump takes the space where HD normally put the oil cooler, so they did not put one on.
In our tests with the Dual Cool Oil Cooler set-up & the CnC relocated Oil Filter, oil temperatures were consistently 30-34 degrees cooler, and head temperature on the Twin Cool was 5-7 degrees cooler, and 20-30 degrees cooler head temps on air cooled TC's & M8's.
Fitment: Fits all 2009-Up Harley Tri-Glide, Freewheeler & FLHXXX Models
Including Milwaukee-Eight Models
The Oil Cooler will fit with Mighty-Mite Fans, it will not fit with Cool Masters. The Oil Filter Relocation will fit with Cool-Masters.
Works with any oil filter that fits on your bike currently- OEM, K&N, Performance Cleanable, & others.
Oil Filter Relocation/Oil Cooler Combo PKG For Harley 2 Wheel Touring Models available HERE.
Patent Pending
SAVE $$$ by Getting this Combo Package!
If you prefer to get just the CnC Oil Filter Relocation Kit, Click HERE
If you prefer to get just the Dual-Cool Oil Cooler, Click HERE
Installation Video can be seen HERE
"I installed your oil cooler/filter relocation combo on my 2014 tri glide. I went to work this morning on my trike. Before the I installed this combo kit I would have an oil temp of about 225° but this morning it was only 194°.
Another example I took a short day ride with outside temp at 93°. Before your parts were installed the oil temp would have reached 235° but now it only got to 204°. Excellent investment!
Alot of hardcover harley owners always say the harleys were built to handle the heat but anytime you can get rid of the heat you have a happy engine. Thanks again! " ~Mike O
These Charts showing normal operating temps are Directly from the Harley Manual:
TWIN CAM ENGINES: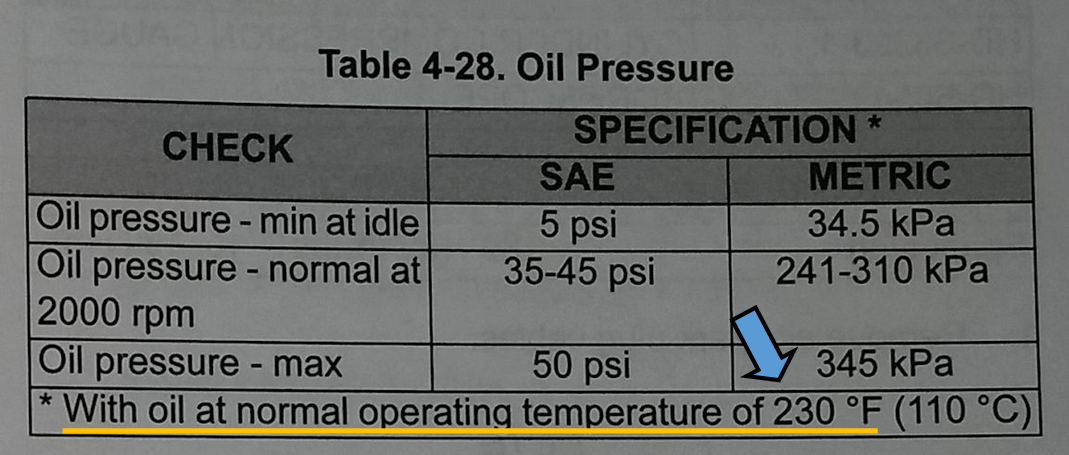 M8 ENGINES: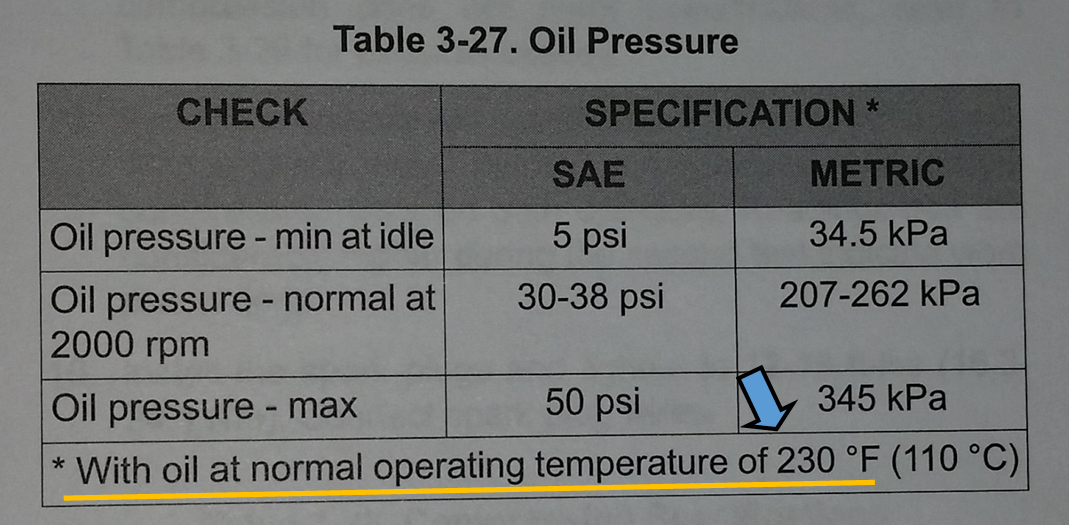 Common Question we get:
Does the oil cooler or oil filter relocation put extra strain on oil pump?
They do not. Some of the passageways in the engine are much more restrictive than the passageways in the oil cooler & oil filter relocation.
The one factor in the oil loop that can put a load on the oil pump is a paper (OEM & most aftermarket) oil filters.
That is why we use permanent performance oil filters, because with them there is much less strain on the oil pump.
There is no measurable increase or decrease in oil pressure or oil flow when installing either, or both, the oil filter relocation & oil cooler.
Customer Reviews
Good product

Review by

Donyo


An absolutely brilliant concept. My concern is there is really no good routing option for the filter relocate lines. All options I found require zip ties to the frame. All potential leaks due to rubbing. It would reduce my anxiety if the option to upgrade to AN-6 fittings and PTFE line was available, or change the cooler fitting so that would be an option for self upgrade. (Posted on 8/21/2023)

Very happy with product

Review by

Layne


Pretty simple installation if you read/follow instructions and watch the video. Going to make oil filter changes easier and less messy. Hopefully this cools the engine down as advertised. Once again DK comes through with a solid product. (Posted on 8/2/2023)

Oil filter relocation and oil cooler

Review by

KJ


Part 4 of 4 part review. Along with the oil filter relocation and oil cooler, I had installed the 2" tank lift and wind deflectors. All parts installed by Rob Munni of Pro-Tech Auto and Cycle, Vero Beach, FL. According to my wife, installing these cooling upgrades has made the ride "1,000% better". Four 150+ mile rides in almost identical Florida summer conditions (90+ degrees). VERY noticeable improvement. MUCH cooler riding. Plus, I'm seeing a 3-4 mpg increase. Increased torque too. Next are the HiFlow 587 air cleaner, external breather system and the JIMS Force Flow Fan. Eventually the exhaust wrap. Totally happy with the DK Customs upgrades installed. (Posted on 8/1/2023)

Filter relocation/ oil cooler combo

Review by

Kerry


I love this kit/combo. Not only does it work but it comes with a discount. Very easy to install with the included instructions and U-Tube videos.HDs M8 is a heat monster even more in the trike. If you are considering a way to cool down your H-D this is the one! (Posted on 4/6/2023)

So far so good!

Review by

John


I have a 2021 cvo triglide the cooling fans were coming on all the time and now they very seldom come on after installing the relocate. Service and help from these guys are great! (Posted on 3/3/2023)

Quality Product

Review by

Kent


This mod does what they claim it will do. The materials are top notch. It is a fairly difficult install for somebody who's not handy with a wrench due to the tight spots you have to work in, but if I can do it, so can you. (Posted on 8/31/2022)

Best thing yet!

Review by

Richard


Installed Cooler and Filter relocation on a 2021 Tri-Glide. Best thing I've done to the Trike! (yes, done a bunch already) Way cooler now and my only measure is either not hearing my cooling fans run at all, or running a minute less than my buddies. Can't prove it with numbers, but it definitely runs stronger. Got the braided hoses, and wouldn't get them again. Not worth the pain to install and fit because of the SS braids. I did attach the lines before installing the filter adapter to the engine as that space is snug with the SS and do not bend easily. Quality is excellent on all parts. Very happy with this product. (Posted on 10/26/2021)

oil cooler and oil filter relocation

Review by

Bob


I installed the oil cooler and oil filter relocation kit. I ran into some issues installing the oil cooler. I contacted customer support and sent pictures of the issue. They got back to me and sent replacement clamps at no charge. Dwayne contacted me quickly and told me what I should do to resolve the issue. The kit works great. I can tell the performance of how the bike handles. These guys do great work and I will by other products from them. They stand behind their products. (Posted on 4/19/2021)

Quality Parts, Exceptional Service

Review by

Steve


I installed the Oil Cooler/Oil filter Relocation package and saved $$ with the combo.

I am very pleased with the install. Not being a true 'wrencher' I did ask for and received friendly helpful assistance when I had questions. Dwayne worked quickly to answer my questions and point me in the correct direction. I actually feel like a VALUED customer with each transaction at DK. Steve
(Posted on 1/18/2021)

Lowered engine and oil temperatures

Review by

Walrus


Installed and noticed a drop in engine cylinder temperatures after a ride and idle-before-stop procedure. Pleased with install. Instructions a little confusing at first but worked thru it. Took about 2 hours total, but did it in segments over several days. Like the result. (Posted on 10/3/2020)

The best way to put an oil cooler on a water cooled Harley

Review by

Buba


Easy install if you have a little mechanical knowledge. It's the best thing you can do for your twin cooled Harley. To finally give it the oil cooling it needs. (Posted on 8/12/2020)

Very good quality

Review by

ohioguy


Shipping was in a timely manner. Quality is on par with the other items i have bought from DK. Took me about 3 hours to install but i did tske my time so i only had to do it once.
Its on a 2020 Tri Glide. (Posted on 8/5/2020)

Looks and fits nice!

Review by

Phil


Installed on my 17 triglide. Tight fit for the cooler but when I finished it looks great. I'm sure my next oil change is going to be much easier too! (Posted on 5/24/2020)

Excellent design

Review by

Securtis


Everything went on just as described . Really works well. (Posted on 4/2/2020)

Excellent Customer Service

Review by

fuzzywuzhe


There was a slight glitch with a bracket for the cooler, Keven and his group were on it and figured out the problem within like an hour. New bracket overnighted.

The rest of the install went smooth. This is a great add-on to my trike and is the 7th DK product she sports. Can't speak to how it will work in the heat of summer, but oil temps are already down on a 63* day. Doing the oil changes is gonna be a breeze as well.

Next project, Pro Action Shocks and the appropriate comfort lift. (Posted on 3/5/2020)

Works great and easy no mess oil changes

Review by

Robert J


Installed oil cooler/filter relocate combo on 2018 Road Glide Ultra summer of 19 and Mid July road from Alamosa Colo. to Colo Springs In 105 degree heat Digital oil dipstick showed 215-220 , friends same bike without kit showed 235-240 degrees . It does work! (Posted on 1/20/2020)

Trike Oil Cooler/Filter Relocation.

Review by

Grayfox


Riding in the Phoenix Az. and surrounding Southwest year round this kit along with the Outlaw Filter is amazing. Installs and fits with ease the first time. Run 100+ miles at 75mph in 100+ degree heat, pull off for gas and the fans DO NOT kick on. Combined with raising the Tank my lady no longer tells me her leg is burning running down the road. Catches a lot of attention and questions from fellow riders. I refer them to DK, hope they are making the purchase. (Posted on 10/10/2017)
Product Tags
Use spaces to separate tags. Use single quotes (') for phrases.