This year is a year of change for us, on so many levels.
Change in the way Mary and I travel as will be seen in our Ride Reports later this year.
Change in our focus onto YouTube, which brought changes in Camera Equipment.
Change in manufacturing equipment. One of the changes in equipment is an Auto-Feed Band-Saw that is coming online soon.
We started out, over a decade ago, with a HF band-saw. We rebuilt that thing more times than I can count. Finally wore it out beyond any possibility of further use.
Next was a Jet Industrial Liquid Cooled Band-saw. What an improvement! But we started to wear it out also after hundreds of thousands of cuts. So we got a second one. To this day we are running two of the Liquid Cooled Jets.
BUT, we have received our new Auto-Feed, Liquid Cooled KAAST Band-saw. It should be operational within a week.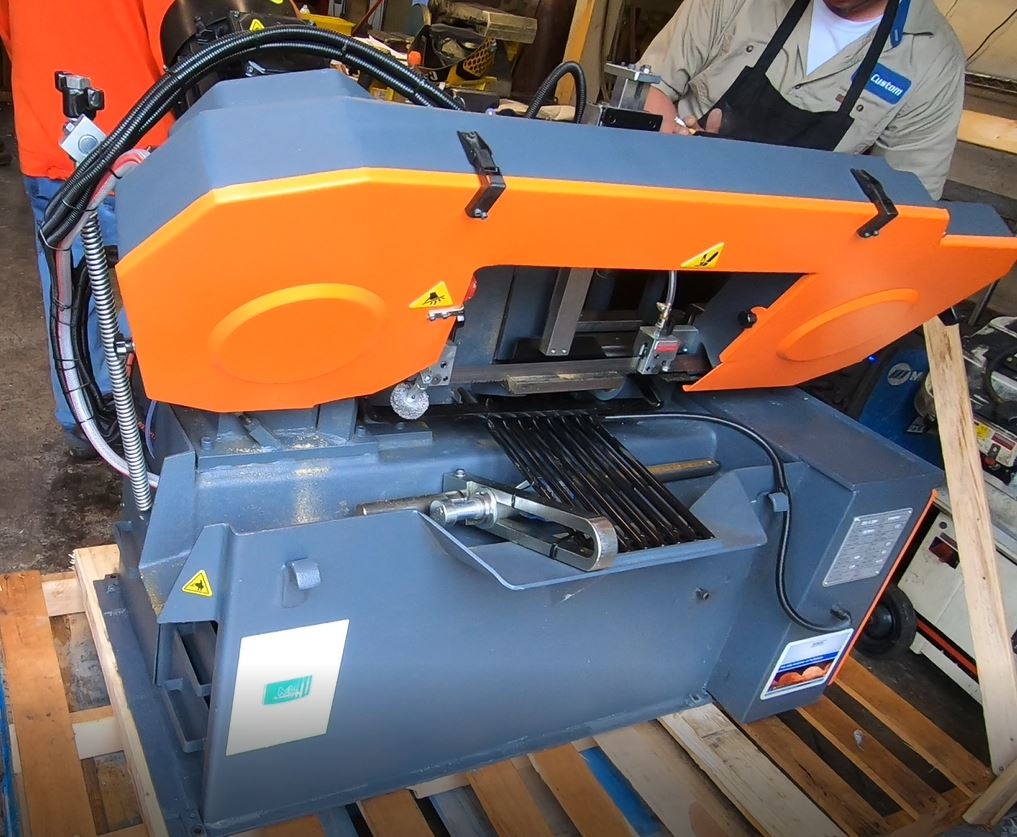 The big Change with the new Band-saw is that we'll be able to program in how long we want the pieces cut, then walk away.
With our previous band-saws we had to be there the entire time, feeding the metal through for each cut.
We'll have a video of the new band-saw in operation soon.
The above, and so much more, are making up this Year of Change for us at DK Custom Products.
What is NOT Changing are our Core Principles:
Manufacturing High Quality Parts
Shipping Quickly & Accurately
Providing Superior Customer Service
In fact, all the other changes we are making are to enhance our ability to get even better at doing the Three Guiding Principles above.
The entire DK Team appreciates each one of our Customers, and we will continue working diligently to earn your business.