An Interview with Fuzzy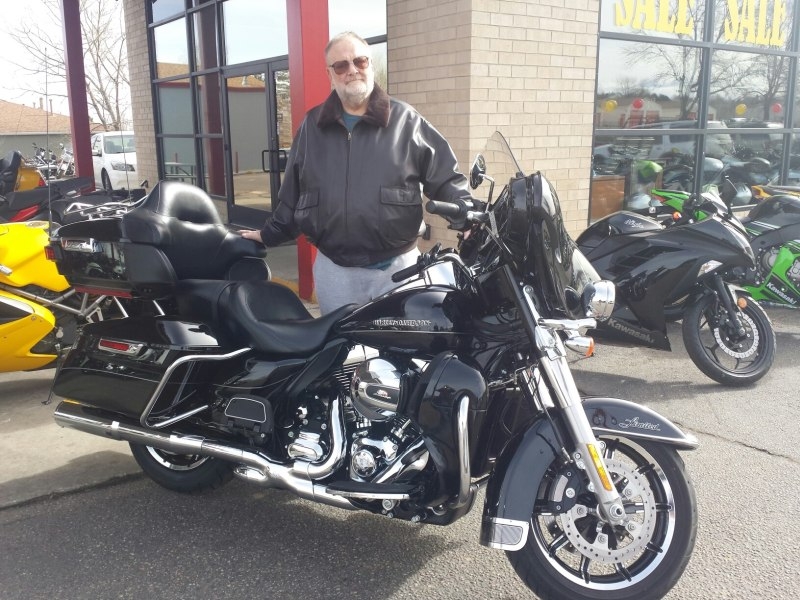 Alan Green aka Fuzzy
Information:
Hometown: Grand Junction, CO
Bike: 2003 Gold Wing GL1800
Handle: Fuzzy
Describe yourself in 3 words
Retired Navy Chief
How long have you been riding motorcycles?
Since I was 16, so 49 years.
What bike(s) do you have?
Right now I have a 2003 Gold Wing GL1800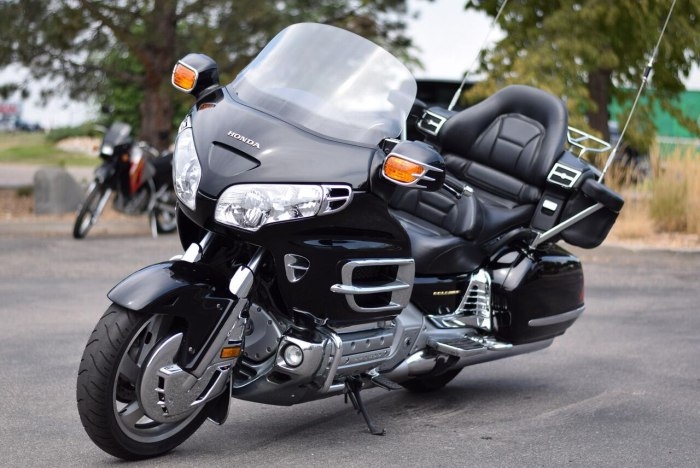 What are some of your favorite modifications that you have done to your bikes over the years?
On my last three Harleys it was the Power Vision. What an incredible piece of equipment. Allows the average joe to control the performance of the newer electrionic ignition bikes and have great success, even if they are not a master tuner. Aside from that, I would say modifying a bike is the best modification ever.
When you get a bike and modify it to make it yours, you put some of your soul into it. Might not be someone elses cup of tea, but, it is yours.
Have you named your Bikes?
Yes, I name all my bikes. The current one is Helga, As a young man, I had slightly red hair and a very red beard, it's all grey now, but I got saddled with the nickname of Hagar the Horrible, Helga was his wife. She's a little chubby, a lot buxom and loves to be ridden.
The one before that was Harley Quinn, a 2014 Harley Ultra Limited. She was sleek, loud, obnoxious and liked to spend my money. Just like her name sake the Joker's girl friend.
Where/what is your dream motorcycle adventure?
I've always wanted to do the Florida Keys on a bike, but, my favorite rides lately I call meandering. I take off with no destination. I leave the GPS and maps in the trunk. I follow little roads and randomly ride whereever they take me. I put the Bible on in an audio book format and just let the ride and the Word take me away. (Yea I know, Calgon already has that). I ride until 4 or 5 in the afternoon, find a little hotel motel or B&B and spend the night, start over the next day.
When I get my head right, last trip took me 7 days, I ended up near the Canadian boarder in Idaho, I live in Grand Junction, Co. The next day, I put the GPS on the bike and told it to take me home, took a day and a half via the major highways.
So you're a Moderator for Trike Talk Forum, how did that happen?
I had a 2015 Triglide, was sponging info on the HD forums. Randy the owner of Trike Talk took an interest in my tuning threads and some of my modification threads and asked me to join TT. His goal was to have me replicate my threads on his forum.
I agreed and pretty soon, I fell in love with the forum. Haven't been on HD forums since. There's no bickering and people are really respectful to each other. Pretty soon, Randy asks me to become a moderator. He told me I wrote well and used paragraphs.
I told him I didn't even know how to spell moderator, never mind knowing what one does. He said it didn't matter, he'd train me. So I agreed to a trial period. Not sure when that is up … LOL.
In December 2015 I had to file bankruptcy because the landlord of my business pulled a fast one. I lost the trike and I offered my resignation to Randy. In his normal magnanimous way, he said I couldn't get off that easy. No matter what I do, I can't seem to get fired.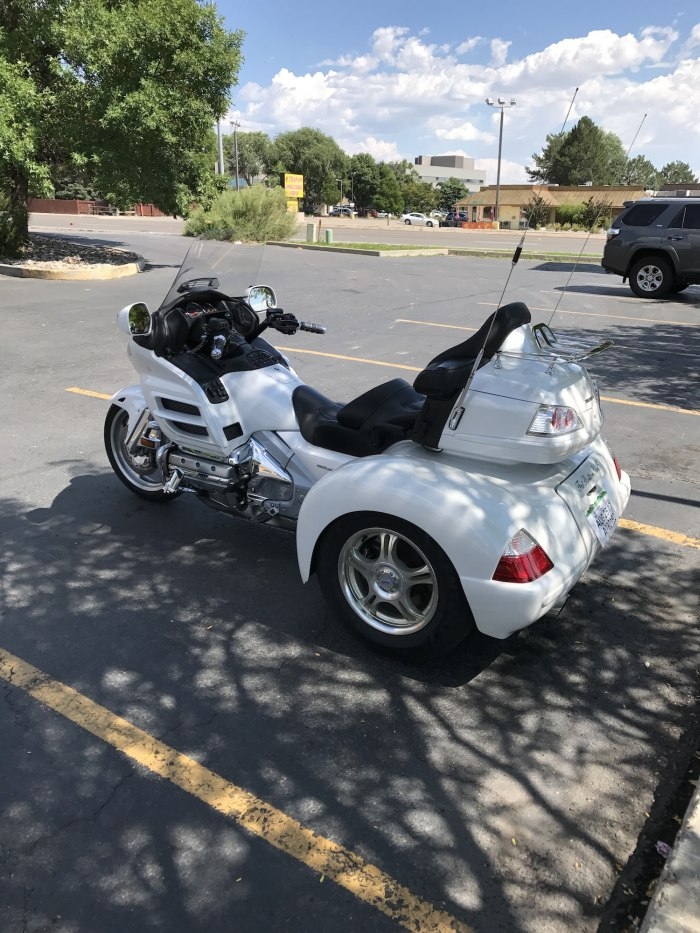 Care to share any interesting experiences as a Moderator?
Well, one Saturday, I get a call on my cell from none other than Kevin (the "K" in DK). I was a little upset that Randy had given my phone number out, but, Kevin reminded me he had it from when I bought a Comfort Lift™. Made me feel better and we talked for quite awhile.
Turns out Kevin was gonna be coming through Grand Junction and wanted to meet and ride some. Kevin has become a friend and someone I trust with questions about my rides or my life. I end up seeing him almost every time he does his long rides. He and Mary are super people.
If that's too close to home, Last year I made plans to ride to Texas to meet Randy and the whole Texas group at the Kerrville Hill Gathering. Most of them are a hoot and putting faces to names seemed important. I ended up getting a knee replaced and not making the trip.
The forum (at least the Texas group) has been really insistent about me coming this year. I leave in 15 days to meet them. I'm actually excited about it. Although I'm driving my truck, I feel like I'll be welcomed. This forum doesn't really need moderators. They are a great group of preople and they are more friends than anything.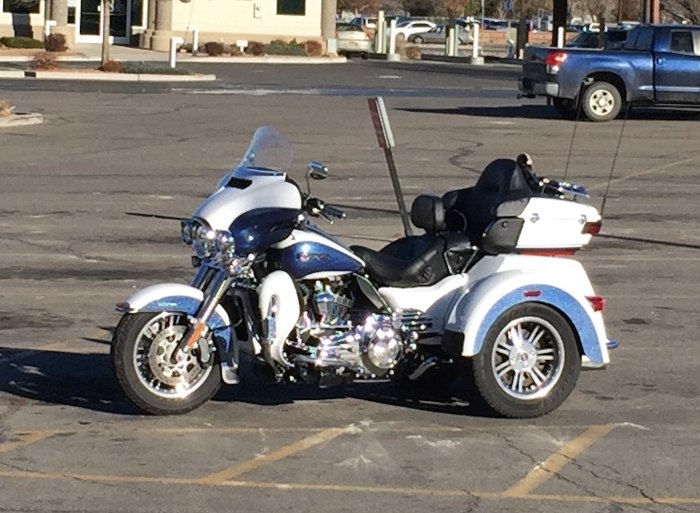 What is your best memory ever regarding Motorcycles?
I would have to say when I was like 9 years old, I was living in San Diego, actually Kearny Mesa. My days were taken up by exploring the desert next to my house. One day this guy shows up, he's on a dirt bike, filthy, bearded, and a mouth that would make sailors blush. He stopped to talk to me. Turns out he was on vacation and claimed to be with Hell's Angels.
I didn't know what that was but he showed me his "colors" and tried to explain the best he could about "the life". He was pretty cool. Of course I was nine, so anyone who could stay up past 9pm was cool. We kind of became friends, he would ride to this spot every day and we'd talk.
In hindsight, not sure mom and dad would of approved. But he was nice to me and gave me the best piece of advice I'll ever get about bikes, and I'll never forget it. He told me that if I got into motorcycles, there were two things to remember.
First, if you see a rider broken down , pull over and help, or at least offer. Second, when you turn the ignition on and start your bike, remember you become invisible. You can see the cars but they can't see you, so you must adjust to them. I'll never forget either of those.
Worst?
I was with a couple buddies and we were going from Norfolk, Va. To New York City for a couple of days. We were cruising on a four lane, wanna say it was 13, but, not sure. We had gone over the Chesapeake Bay Bridge and Tunnel and were heading north.
This guy in an old beat up caddie runs a red light on a cross road and doesn't stop. We all tried to avoid him, I was lucky, veered where he was coming from. The other two avoided him by going where he was headed, but ended up in a ditch. Both died from spinal injuries instantly. Not a good day on a bike.
Do you prefer riding by yourself or in a group?
I enjoy riding with one or two other bikes, but, I am most comfortable when it's just me, God and the bike.
How would you describe your riding style?
I am mainly a law follower, guess twenty years in the Navy has trained me to follow rules. I mostly enjoy riding to see something. The last group I rode with like to do a hundred miles an hour with their hair on fire, they don't ever enjoy the scenery.

Do you have any advice for others that are thinking about road tripping on a bike?
First, if you see a rider broken down , pull over and help, or at least offer. Second, when you turn the ignition on and start your bike, remember you become invisible. You can see the cars but they can't see you, so, you must adjust to them.
Guess the best I can do is pay it forward. Other than that, enjoy the ride and take time to enjoy the scenery.

Any last words?
Yeah, I guess I'd like to say that there are lots of different bikes in the world, and having ridden most of them (never got into the crotch rocket style), I don't understand the rivalry that seems to go on between riders. We are all in the same boat.
Law makers on one side trying to regulate us, insurance companies trying to control the law makers and the car drivers ignoring us and trying to run us down on the other side.
We need to accept each other as brothers and sisters and embrace that we ride.
Maybe not the crotch rocket guys, LOL. That Hell's Angel guy treated me well, and to look at his dress and hygiene, you'd swear he was bad. We need to look at fellow bikers as just that, bikers.