Journey of a Nightster
Here's how she started: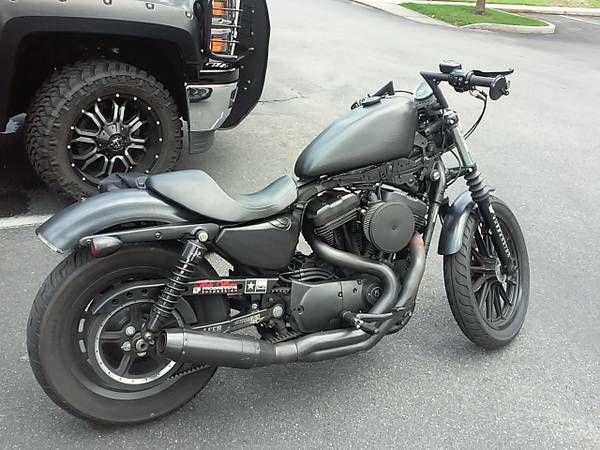 Pretty rough. She's a 08 Nightster... Just barely. She had been completely painted over by the previous owner in... Are you ready for it... Black rhino liner. As in the stuff you put in the bed of a truck.
His exact words when he sold it to me were "it gives the bike a real nice texture". Yea. But regardless, I saw a lot of potential in the bike so I bought it. Here are some more pictures of how it looked.
The bike also had these unbelievably tacky stick on LEDs. They were actually the first to go when I tore the bike down.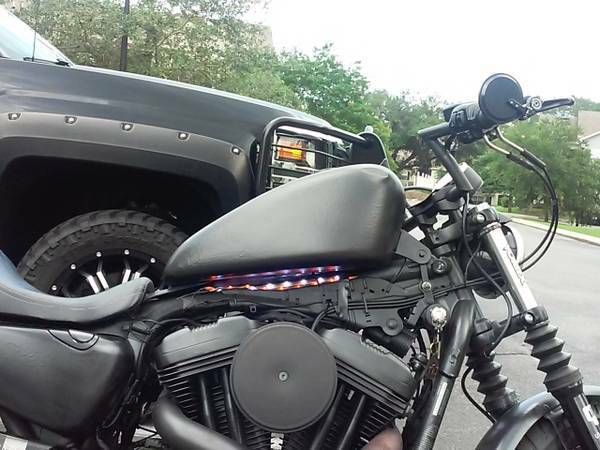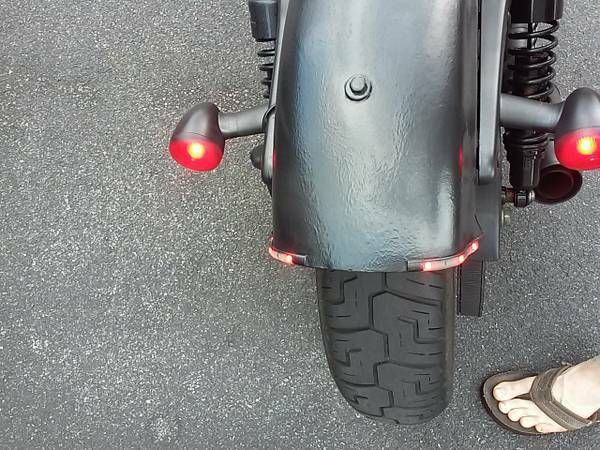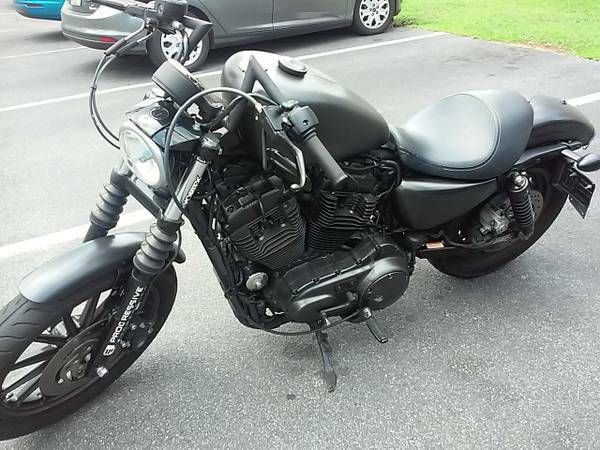 So with all that said, the tear down began. The handlebars had to go, all the tins had to go out for paint, tank, fenders and battery and oil tank cover.
Also, the handlebars were actually in an almost unrideable position. In the 10 miles it took me to get home, my wrist was sore from using the clutch because of the angle my hand was in.
I quickly bought some drag bars and they were the first thing to go on.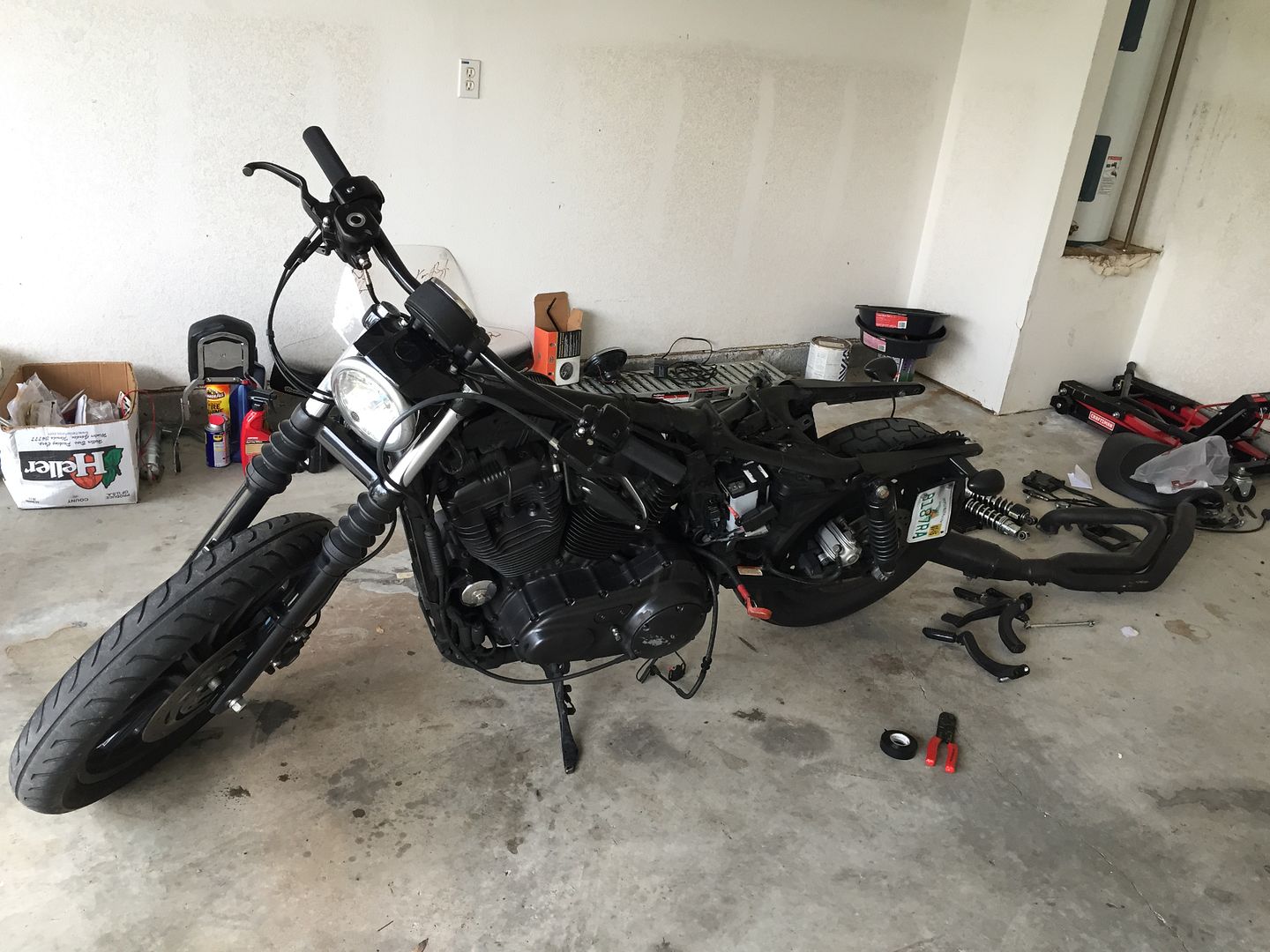 The previous owner actually gave me a lot of the stock parts back, but at the same time the bike came with a lot of good stuff. For instance, the bike had a full progressive shock system, both front and rear. It also had the Harley RPM digital tach WITH the fuel sensor.
The rear shocks were 13" though, and rose the rear fender WAY too high. So I swapped the originals back on. Lowered the fender, and added a little chrome. The front still remains progressive.
Here are all parts that I was able to take off and eventually sell: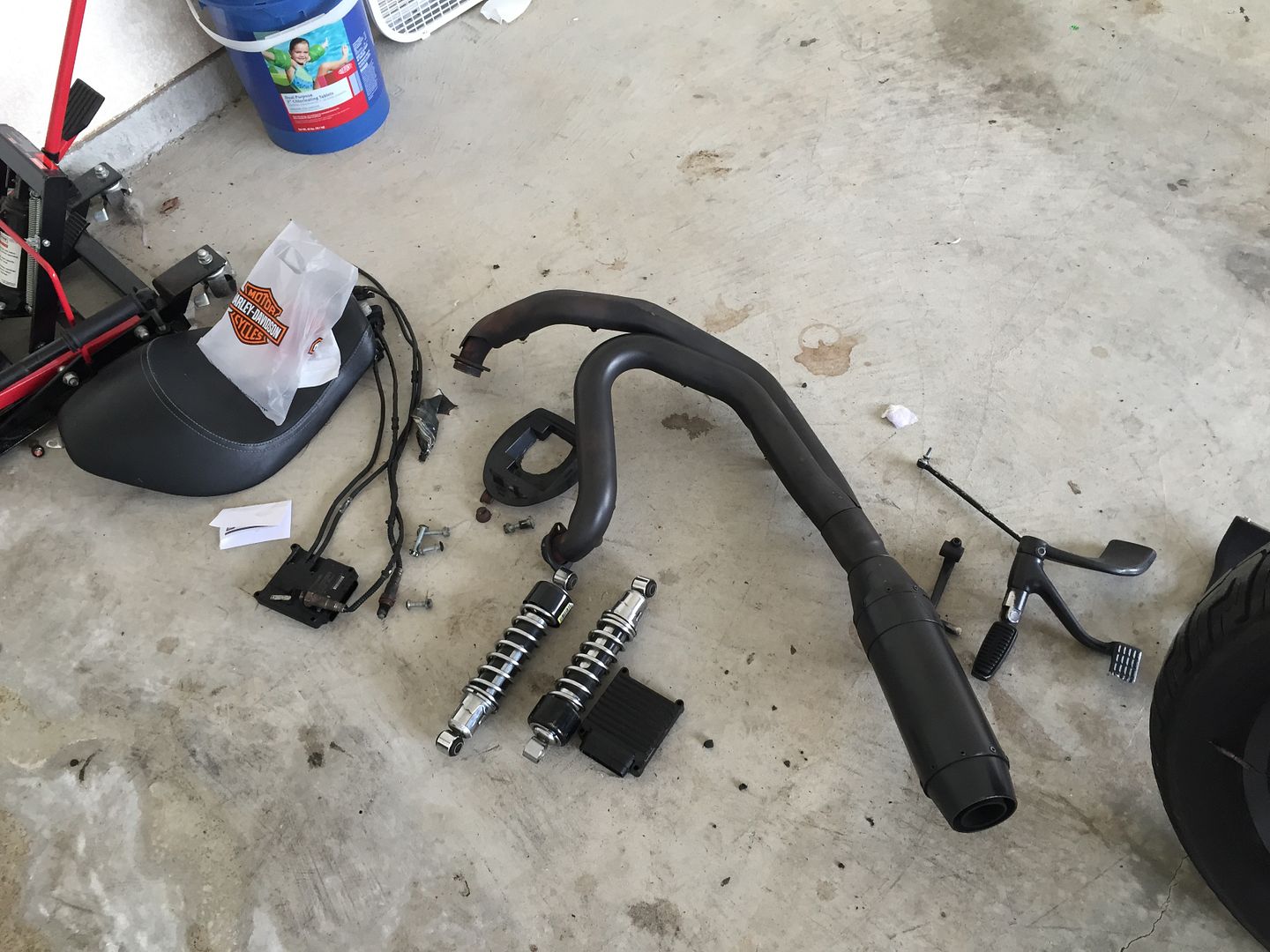 Through this whole process I got to know a lot of the guys at my local Harley dealership and after talking with them, they actually knew of my bike and of both previous owners. Turns out the bike belonged to Chris Rayburn, who is a stunt rider who the my Harley dealer employed for a while to perform at their shows. Here is my actual bike back when he owned and rode it:
Pretty cool huh?