Zeroing in on Ashley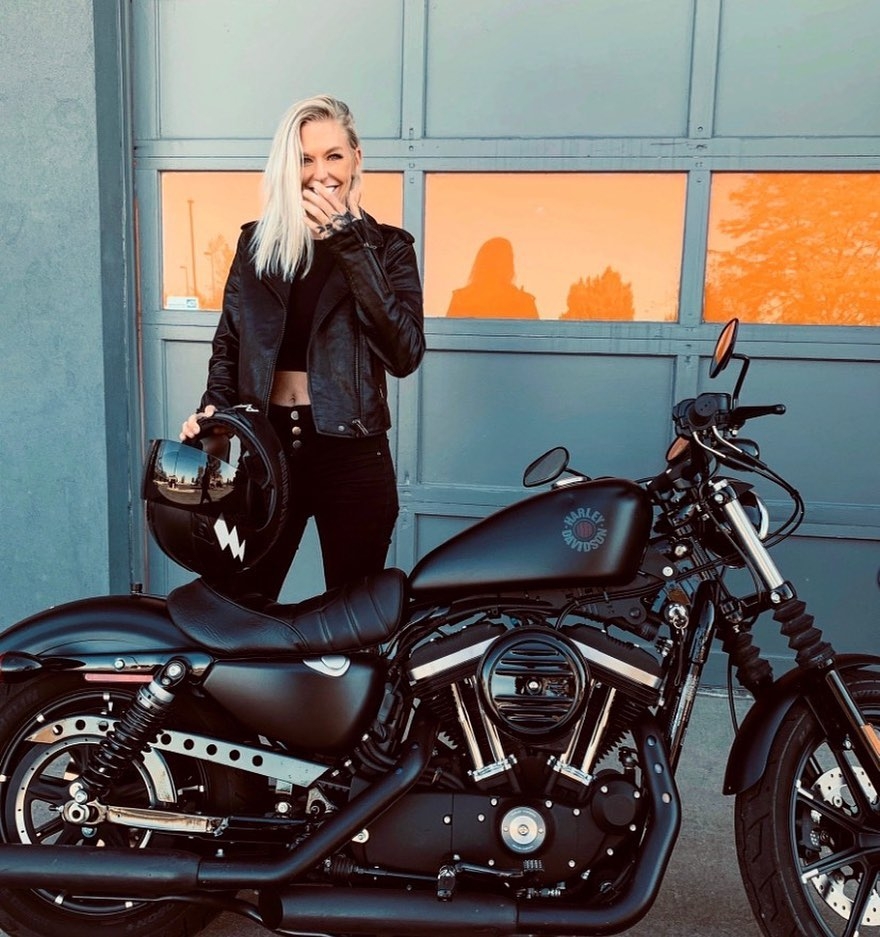 Ashley M
Information:
Hometown: Denver, CO
Bike Model: 2020 Lowrider S
Handle: @ashamcha
Describe yourself in 3 words:
Bold, generous and fun-loving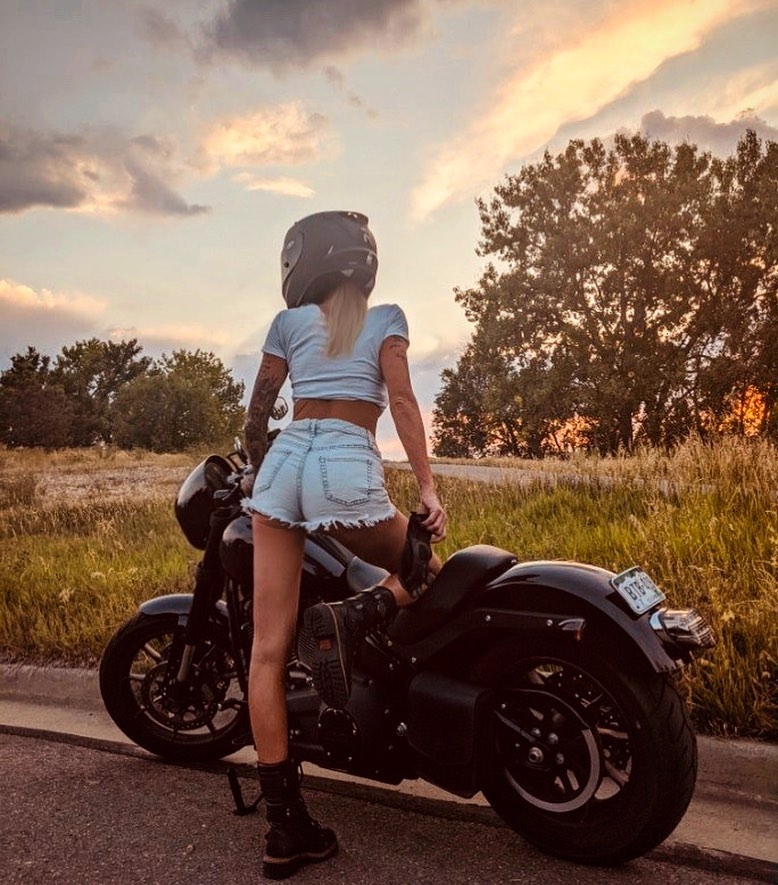 How long have you been riding motorcycles?
I've been riding street about 2.5 years but learned on dirt bikes.
What was your first bike?
Iron 883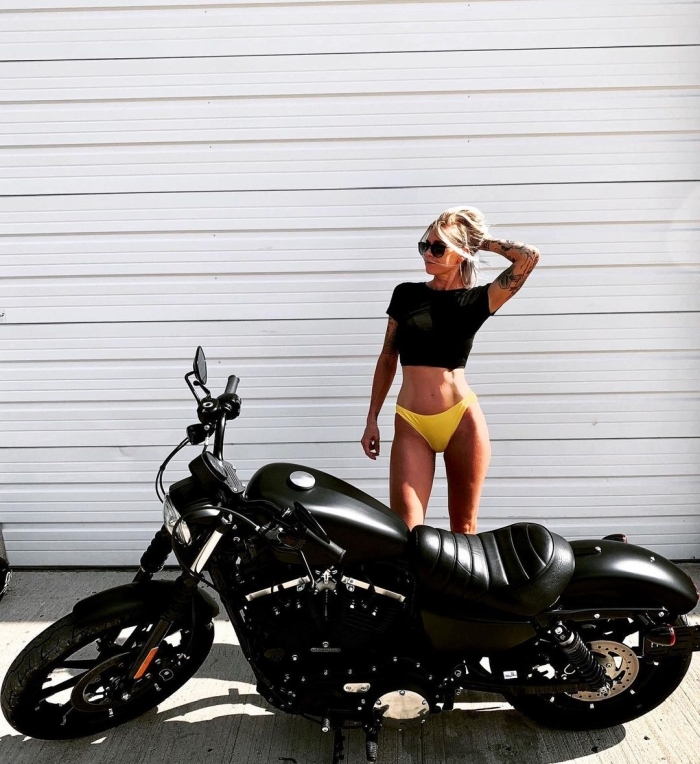 How do you support your motorcycle habit?
Hard work!
What are some of your other hobbies?
Spending time with my children and family. Is eating lots good food a hobby? ...YES
What bike do you currently ride and what are some of the mods you have made to it?
I currently ride the 2020 Low Rider S and I love it. 6 gears really made a huge difference in my riding experience. I blacked out everything I could for a cleaner look. I am using Vance and Hines slip-ons until I can upgrade to a new 2 in1 exhaust system. I also installed Drag Specialties 5.5 risers for a better fit. And of course, my awesome foot pegs from DK Custom.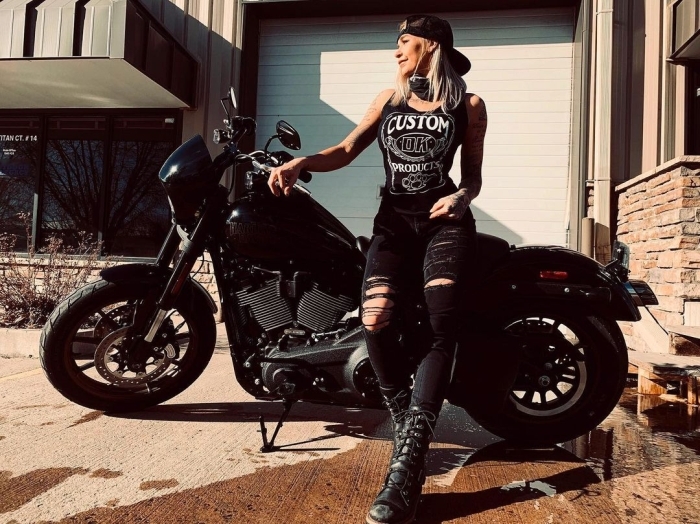 Do you have any advice for someone just starting out on a motorcycle?
Take a class. Lots of good, useful tools that I still use today. Trust your bike! I didn't put enough faith in it when I first started riding which led to a few mistakes. Once I let the bike do it's work, it changed everything.
How would you describe the women's motorcycle community in Denver?
I was surprised to see the amount of women riders in Colorado! Some of my favorite rides have been with women here in Denver. I'm always looking to meet new female riders so if you're in CO, hit me up!
How has your life changed from motorcycles?
It has opened my life up to so many new opportunities. From meeting new people and finding a very tight community, to having experiences that you just don't have unless you ride. I had no idea how much riding had to offer and I am forever grateful to myself that I started.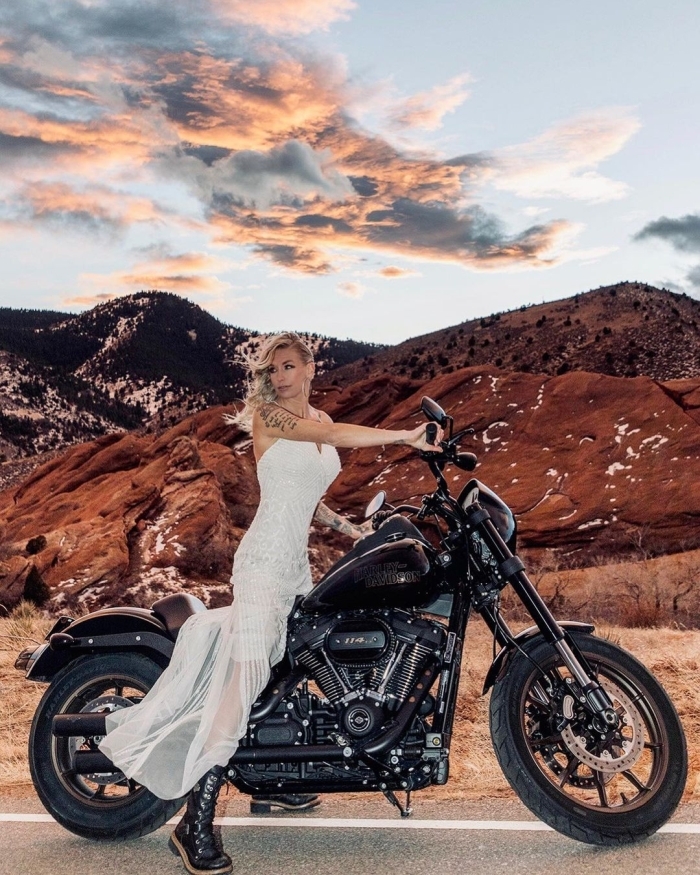 If you could travel any roads in the world on your bike, where would you choose to ride?
I am dying to ride the South of Spain. That is where my husband is from and it looks incredible. I would love to start there and work my way up through Europe! That and the PCH.
What is your best memory ever regarding motorcycles. Worst?
One of my favorite memories was riding with a big group to Bishop's Castle. The entire ride was spectacular. We ended up getting caught in a huge storm with 3 hours to go. Scary but so much fun!
Worst experience was dumping my 883 on a patch of gravel before a big trip the next day. I was hurting for sure but the bike was OK!
Favorite road you've ridden?
I love riding the Colorado Rockies. Guanella Pass is an all time favorite!
Do you prefer riding by yourself or in a group?
I love both but there's something about riding alone that just hits different.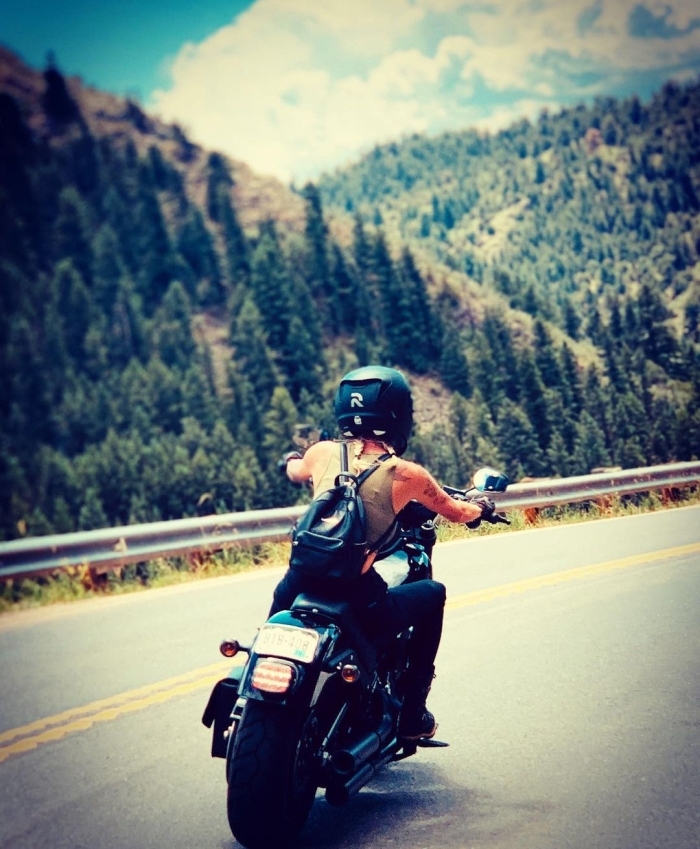 How does riding a motorcycle transform other areas of one's life?
I truly believe that riding is a religious experience. It takes away the stressors of life and puts the world into a greater perspective. Everything melts away on the pavement.
Any last words?
I'm so happy that I conquered my fear of street riding. It was something that always scared me but it was one of the best decisions that I have ever made for myself. There is no greater sense freedom than being on two wheels and this will forever be a lifelong passion.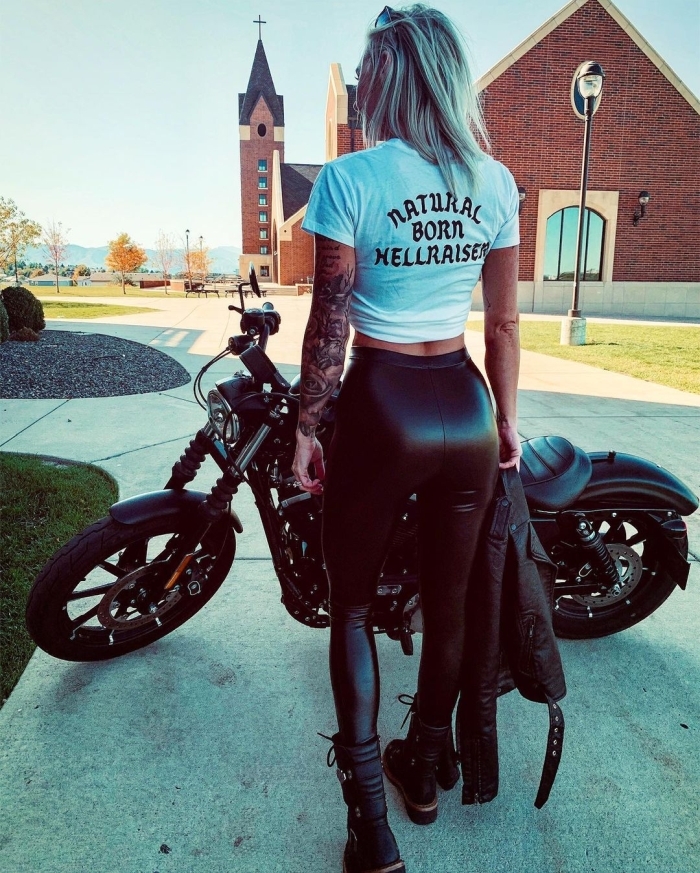 https://www.instagram.com/ashamcha