Zeroing In... A Biker Interview with Mike Gundy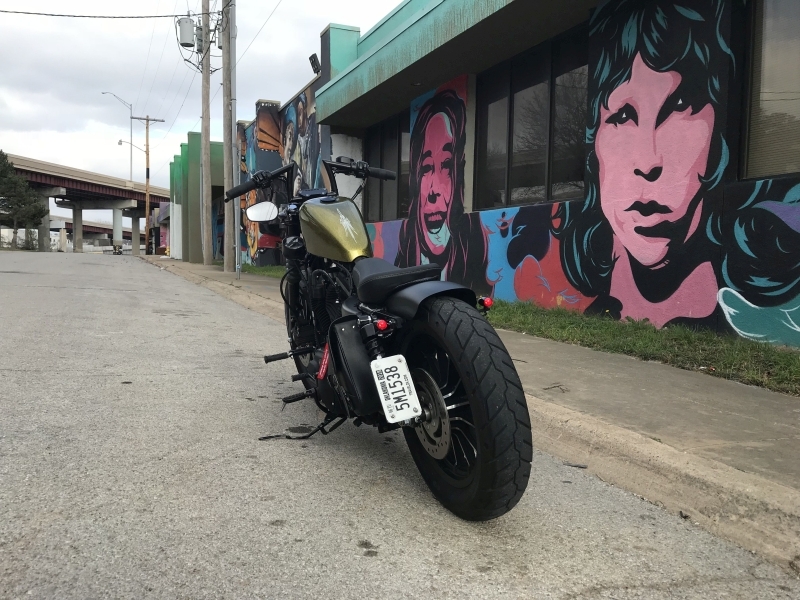 Mike Gundy
INFORMATION:
BIKE : 2012 Sportster Iron
HOMETOWN : Sand Springs, OK
How long have you been riding motorcycles:
5 years
What do you ride:
2012 iron 883
What was your first bike:
2012 iron 883/ this bike
What is your favorite bike:
My iron 883 lol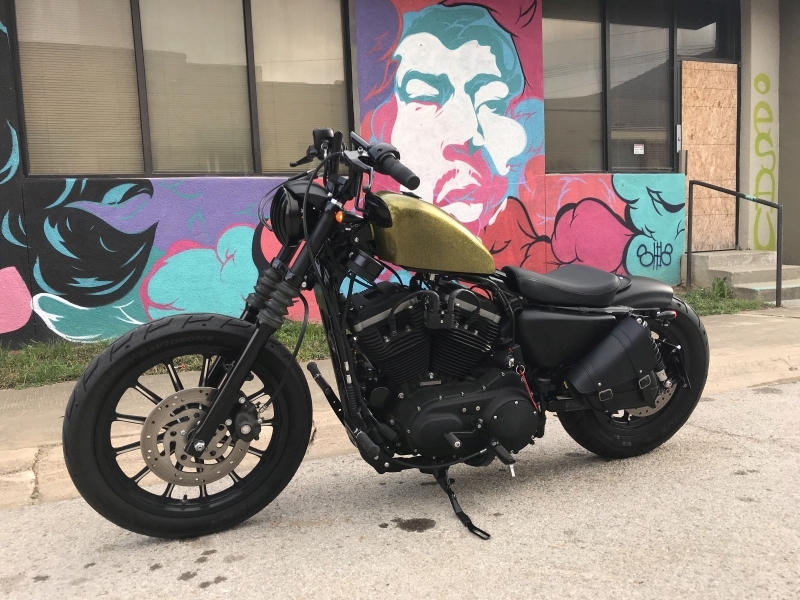 When and how did you get your bike:
Bought it in July of 2015 from the original owner.
Why did you get the one you have:
Love the blacked out look and it was cheap
Have you made any upgrades or changes:
Tank lift and wire tuck, DK Custom coil relocation, moved ignition key, moved the speedometer to the left sided tank, DK Custom sano black Streamliner Bullet signals front and rear, biltwell keystone bars, DK Custom black upper fork covers, has stage one with k&n filter and short shot pipes, sporty 48 seat, custom painted sporty 48 tank, chopped rear fender, DK Custom High and Tight plate relocate and bolt light, cole foster grips, willie and max swing arm bag and DK Custom Stealth Highway peg mounts.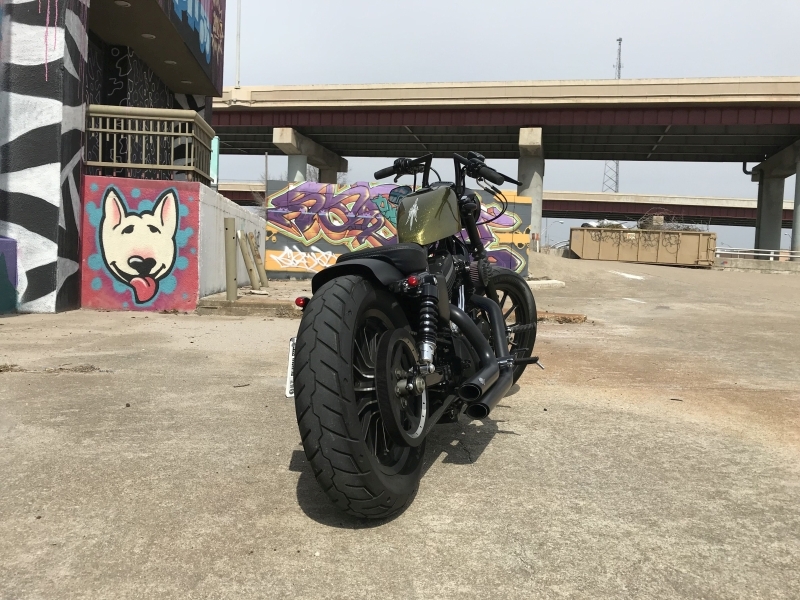 What or who inspires you:
My 13 year old son who has a severe genetic disorder.
Tell us a little about your son:
Kyle is thirteen years old and has a genetic disorder called spinal muscular atrophy. He's 100% handicapped and tube fed and on a ventilator.
How does he inspires you:
Kyle is amazing. The strength that God has given him is amazing. I've seen him go through stuff and be near death and just have a smile on his face. Really puts your life into perspective when you see what some people go through just to be alive and they are happy. How can anyone complain. He's just awesome!

What kind of work do you do:
Journeyman power lineman
How would you describe the motorcycle community in your area:
Very friendly. Ton of charity rides with a ton of bikes always involved.
What do you like about riding a motorcycle:
The freedom. Very soothing just riding and enjoying nature.
How many miles have you put on your bike in the last year:
Not many. A couple thousand. Work a lot and family.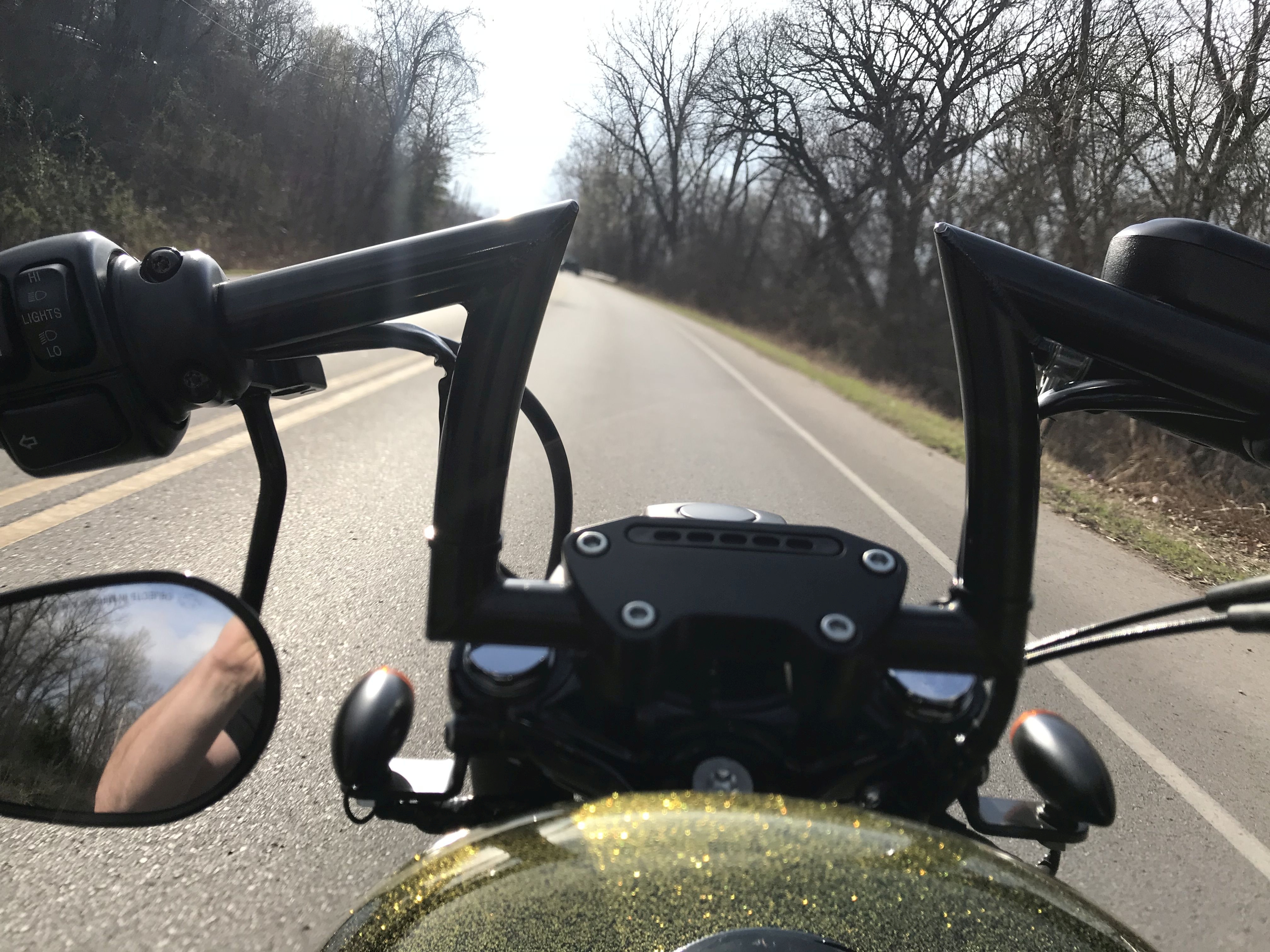 Favorite road you've ridden:
A stretch of road called Avery drive. A couple mile long road tucked in along side a hill and runs along the Arkansas river. This time of the year you can see bald eagles nesting in the trees along side the river and sometimes flying around. It's awesome.
Who would win a fight between a taco & a cheeseburger:
Betting the taco would get the best of the burger. The taco would be light and fast and the burger big and slow. Guess the taco would float like a butterfly and sting like a bee. Lol
Do you prefer riding by yourself or in a group?
Either. Love riding with friends but not afraid just to take off for a ride by myself.
How would you describe your riding style:
Just like to cruise and enjoy the surroundings.
Why do you ride:
Love the freedom of it and love working on my bike. It's fun to read up on how to do stuff, do the work and see how it turns out.
Do you have any advice for others that are thinking about getting a bike and learning to ride:
Be very aware of your surroundings and take your time learning.
Any last words:
Love to ride and work on my bike. Together they make for an awesome hobby.