Interview with Anthony Montano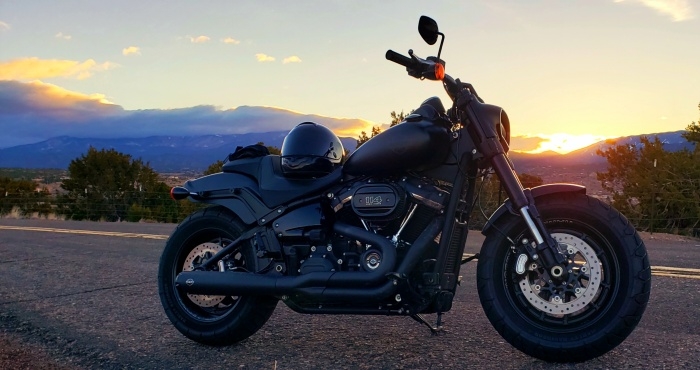 Anthony
Information:
Hometown: Santa Fe, New Mexico
Year/ model bike(s): 2018 FXFBS (Fat Bob 114)

Describe yourself in 3 words:
Loyal, Honest, Wild.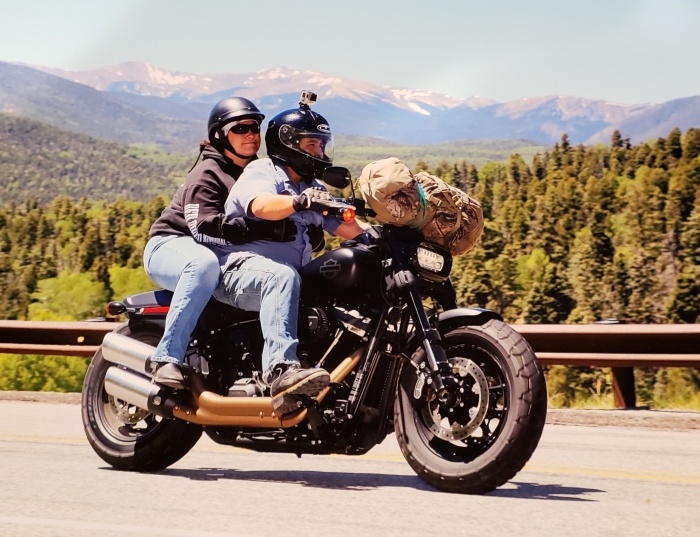 So, your handle on the forums is "Bowhunter8607"... can you give me a little backstory on the origin of that name?
My handle originates from the passion I have for archery and hunting with my bow. The 86 is from my birth year and 07 was just the year I came up with this screen name and have used it ever since.

How long have you been riding motorcycles?
As many I started out on dirtbikes. I received a small 100cc trail bike as my 13th birthday gift in 1999. From then on I was hooked. I purchased my first bike and started riding on the streets in 2012 on a 2012 Sportster 48.

What bike(s) do you have?
I currently have a 2018 Fat Bob S. Previous bikes were a 2012 Sportster 48 and a 2016 Sportster Roadster. I purchased the Fat Bob last April on my birthday. It reminds me of a bigger, way more powerful Sportster and handles much better.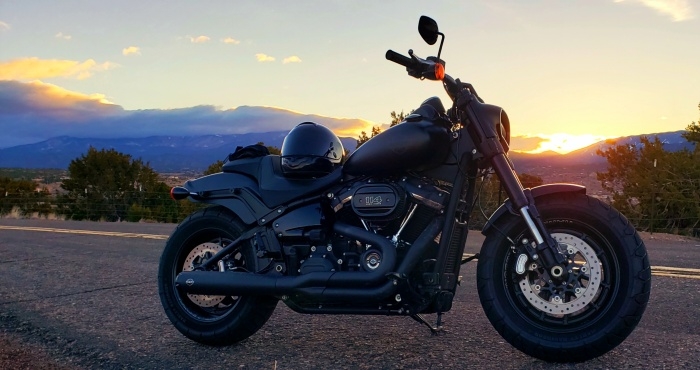 What all have you done to your bike in the way of mods?
So far I have only done a few performance upgrades since I'm a performance junkie. I have added a S&S Superstreet 2 into 1 exhaust, DK Custom's Outlaw high-flow 606 air cleaner and premimum discreet hose and filter style external breather, and a Power Vision tuner. I have an extensive list of mods I "need" to make but I must take it one step at a time due to providing for my family being my number one priority.

Have you named your bike?
No name for my bike. I've never been big on naming my vehicles and the bike is no exception. I just call her the bike.

Where/what is your dream motorcycle adventure?
My dream adventure doesn't necessarily involve a specific destination since there are too many to list that I want to visit. Instead my dream motorcycle adventure would have to be to take a trip with my wife riding behind me and my daughter riding her own bike along side of us going anywhere. That would be the ultimate motorcycle adventure for me.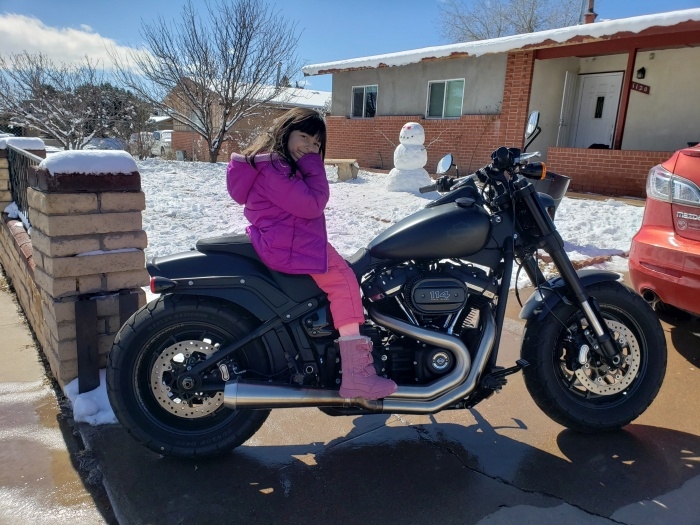 What is your best memory ever regarding Motorcycles? Worst?
So far my best memory regarding motorcycles would have to be the day I received my first bike ever. It was the day my childhood motorcycle dreams came true and stuck with me.

The worst motorcycle memory I have so far is when I got hit from behind while traveling down a busy main street at approximately 50 mph. Luckily I was able to regain control of my bike and not hit the pavement. As far as the bike, it needed a new frame, rear fender, fender struts and and a few other odds and ends. I had some injuries that needed attention as well.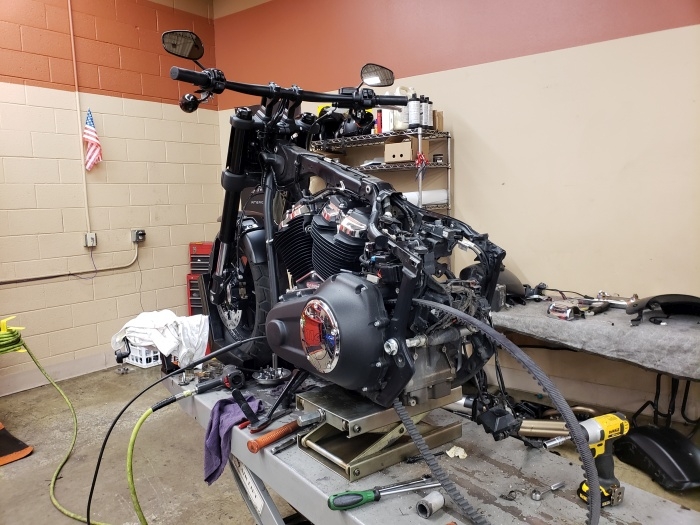 Do you prefer riding by yourself or in a group?
It depends on my mood at the time. Usually Im riding solo since not many others are out riding all year long around here. I do enjoy an occasional group ride but have found that many inexperienced riders participate and cause issues or wrecks so I only do one or two large group rides here and there. Small groups of close friends or family who know each other's experience level and riding style are the type of group rides I prefer if I must be in a group.

How would you describe your riding style?
I describe my riding style as cautiously agressive, if that makes any sense at all. I love to feel the power of my bike and to twist the throttle quite a bit but do so when the time and place is right. While riding in traffic I'm not hitting redline or weaving in and out of traffic. On a well known and inspected back road on the other hand, I like to let her rip!

Do you have any advice for others that are thinking about getting into motorcycling?
The advice I would give is, whether you have been riding for a while or have never been on a bike at all, take a basic rider course. I rode for 2 years before ever taking an official course and earning my endorsement, which was probably not the smartest thing to do. I learned so much more technique and motorcycle control after taking the course. Also, don't be overly confident in your abilities. I've had some close calls due to this.

Any last words?
Ride hard and to paraphrase a quote by Lane Frost, "don't be afraid to go after what you want. Just be willing and ready to pay the price to do so."