Interview with Lillian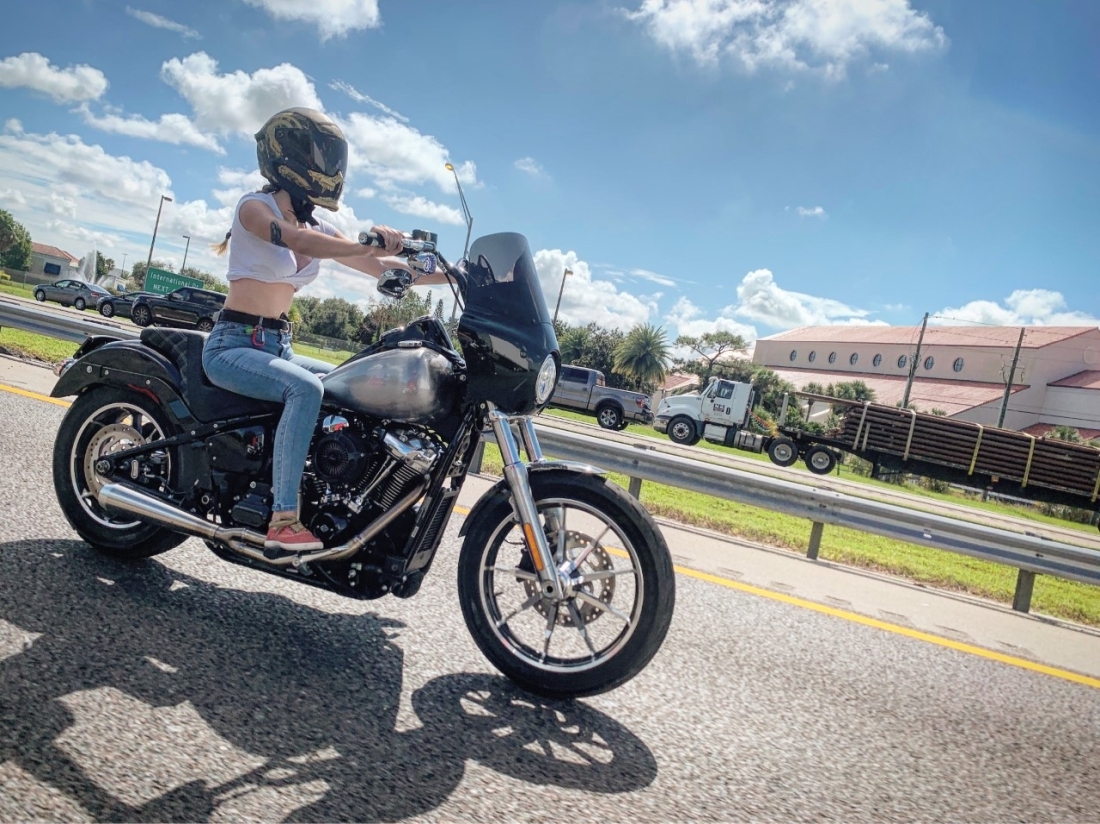 Name? Lillian Victoria
Handle/roadname/instagram? @lillian_victoria
Hometown: Orlando Florida (Originally from Seattle Washington)
Describe yourself in 3 words:
Dreamer. Motivated. Empathetic.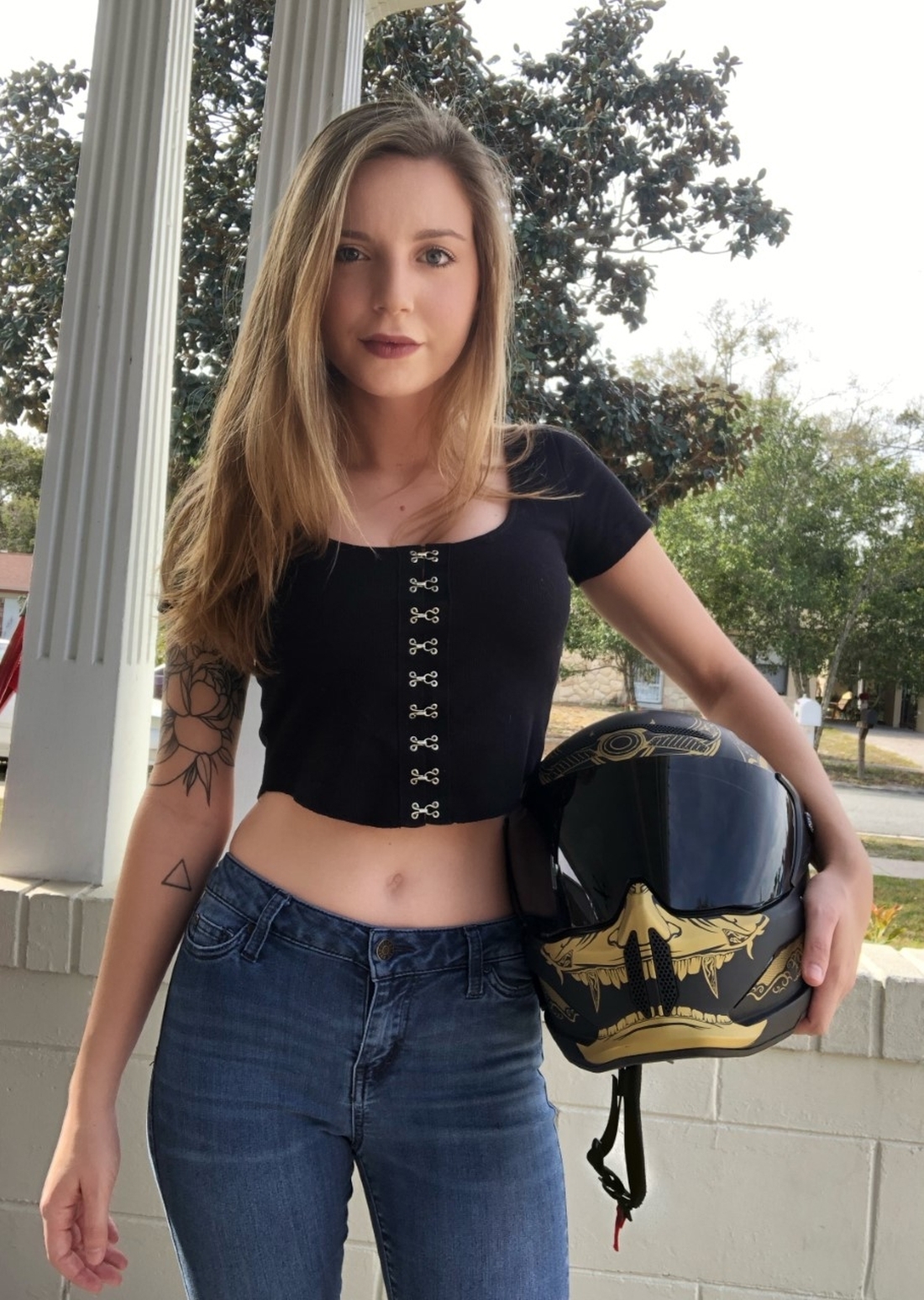 How long have you been riding motorcycles?
November 3rd 2017 I took my first real ride out on the road with my 1987 Honda Rebel. I rode to Bike Night at Ace Cafe, I remember being on cloud 9 as soon as I arrived. I felt so stoked that I actually made it. Fun fact, I had to take the endorsement class two times before finally passing. I've been riding for a little over two years now.
What bikes do you ride?
I've ridden a variety of bikes and I enjoy cruisers, sport bikes, and mini bikes for their differences. But so far nothing beats a Harley. Currently I have a 2019 Harley-Davidson Softail Low Rider, but I am sure that won't be the only bike for long.
What was your first bike?
My first bike was my 1987 Honda Rebel. The brakes didn't work well, the mirrors fell in when going too fast, and it leaked like crazy but I learned how to ride on that thing and I got my first taste for working on my own bike. I'll always be grateful for that little death trap.
I see on your IG you are a firearms instructor! Tell me about that...
I've worked in the firearms industry for about 9 years now. Ive done everything from competition shooting, firearm sales, major events and teaching. It's an industry I have always been extremely passionate about. Being involved in the firearms industry has really shaped my life. It has also taught me a variety of valuable skills that I use in everyday life such as: paying attention to details, remaining within legal constructs, public speaking skills, and so much more.
What is your greatest life achievement so far?
When I was 15 I spent time in Senegal Africa as a French translator. I worked in an orphanage, school, and assisted in fixing up a local medical center. I had so many meaningful and impactful experiences while there and loved every moment. I ended up there because at 15 I felt I wasn't doing "enough" with my life. I wanted to do something meaningful, helpful, and important. I remember telling my parents what I wanted to do and they just sighed. My dad said to me "please don't do anything crazy and die, we will look like horrible parents". He said the same thing when I started riding motorcycles.
What has been your biggest regret to date?
Gosh, I'd say I have two distinct regrets in life. The first would be not realizing sooner that my needs, desires, and opinions are just as important as others, and two would be ever picking up the habit of smoking cigs. Smoking has been such a hard habit to kick especially since I have been doing it almost half my life. But! It's a new year so heck maybe I will finally kick the habit.
How do you support your motorcycle habit?
In all transparency it has been a real blessing to have had so many generous sponsors over the past two years. Without so many amazing sponsors I can genuinely say I would not have the things I have today. Every time I look at my bike I am beyond grateful because I know otherwise I would not have so many of the things that I do. Between currently paying for college and life expenses there isn't much left for bike parts at the moment.
How has your life changed from motorcycles?
The biggest part of my life that has changed is I have become a part of a community, a family. I've made friends that will last a lifetime. Motorcycles has given me the opportunity to travel places I might have never been, meet people I may have never known, and also work in the industry. For about a year I was able to work at a Harley-Davidson dealership with immersed me more into the lifestyle.
What's your first memory connected to a motorcycle?
For me motorcycles really began when I was a kid. I had a bunch of pictures taped to the back of my bedroom door. Places I wanted to go, things I wanted to have. One of those photos was of a motorcycle. Since I was a kid I always knew I wanted to learn to ride. That dream was pushed to the wayside when my dad said "If I catch you on a motorcycle, don't come home for christmas" the irony of this was I was 15 and still lived at home. fast forward years later and he's since changed his viewpoint and I have actually had him on the back of my bike and given him a ride around the neighborhood.
What is your best memory ever regarding motorcycles. Worst?
My best memory would have to be when the lightbulb finally went off and I grasped how to ride. I remember being alone riding around my apartment complex going like 10 miles per hour just super excited. I felt really accomplished and as if a whole new world had just opened up to me. The worst memory would be losing my love of motorcycles for a little while. My favorite part of riding was always the aspect of being present in the moment and the adventures; that part seemed to get lost amongst the recording of videos and creating content for followers and viewers. I had to take a step back and really focus on what I loved about riding and motorcycles and get back to that. In life sometimes you find yourself a little lost and you just gotta take the time to hit that hard reset and get back to what you love most.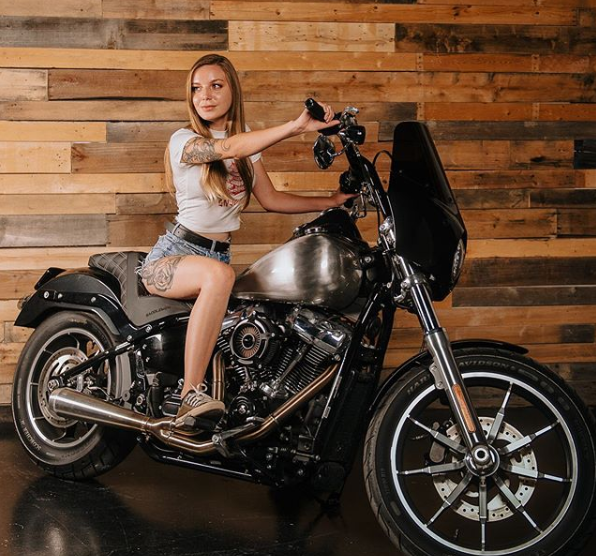 What do you like about riding a motorcycle?
That's easy! I love the feeling of being present, only worrying about you and the road. I also like the endless possibility for adventures. There's something about being on a motorcycle where you just want to go, explore, and venture to new places.
Favorite road you've ridden?
I'll be honest in Orlando there aren't allot of roads that are really fun to ride due to construction and traffic. But there are a few. I enjoy riding out to the beach (specifically The Sandbar Restaurant in Cocoa Beach, if you haven't been there definitely check it out whenever in Florida). A nice ride is Nova Road which I would take from St. Cloud to Cocoa Beach. It's a two lane road with allot of open fields and greenery which is a nice change from the city.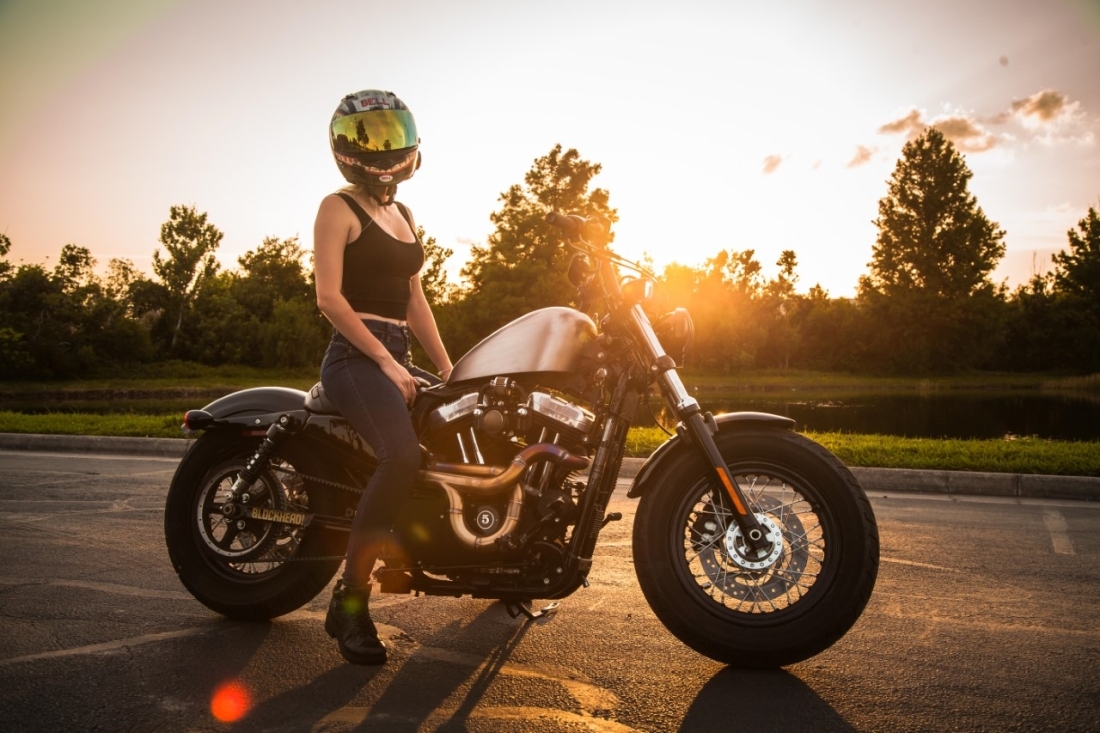 Do you prefer riding by yourself or in a group?
Honestly I prefer riding alone. I tend to overthink when I ride in a group. I am constantly worried about everyone else and making sure I am not in the way. When I ride alone I can focus on myself and what I am doing.
How would you describe your riding style?
I like to ride leisurely, I want to enjoy the ride and get to my destination whenever I get there. Most of the people I ride with call me "grandma" so I suppose that speaks for itself. In a group ride you'll find me all the way in the back listening to my Plex audio system, cruising.
Do you have any advice for others that are thinking about packing up and embarking on a motorcycle road trip?
Wear your helmet, just do it (sometimes I have to get on myself about that too). But most importantly when you're out on the open road don't forget to take a moment, breathe, and enjoy where you're at and what you're doing.
Any last words?
Riding didn't come easy for me. Learning to ride was at times frustrating and took a lot of time and patience. For some people it comes naturally and for others it does not. What I can say is riding has changed my life. Go at your own pace, and ride what you want, but give riding a try. You may just find it opens you up to a whole new world.