Interview with Adam Drake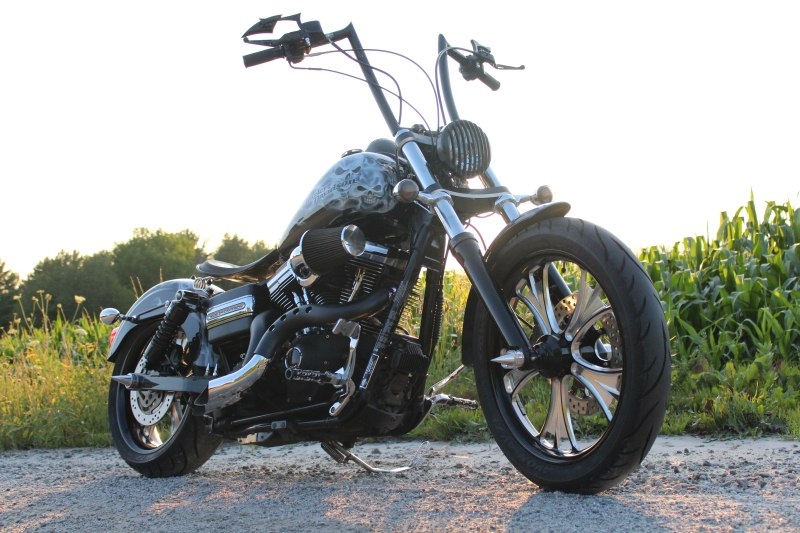 Hometown: Plainfield, Vermont
Year/model bike(s): 2008 FXDB Streetbob-2012 FLHX Streetglide
Describe yourself in 3 words.
Ambitious, Sarcastic, Honest

How long have you been riding motorcycles?
Most my life..First bike was an XL 200 (83?)

What bike(s) do you have?
2008 FXDB Streetbob-2012 FLHX Streetglide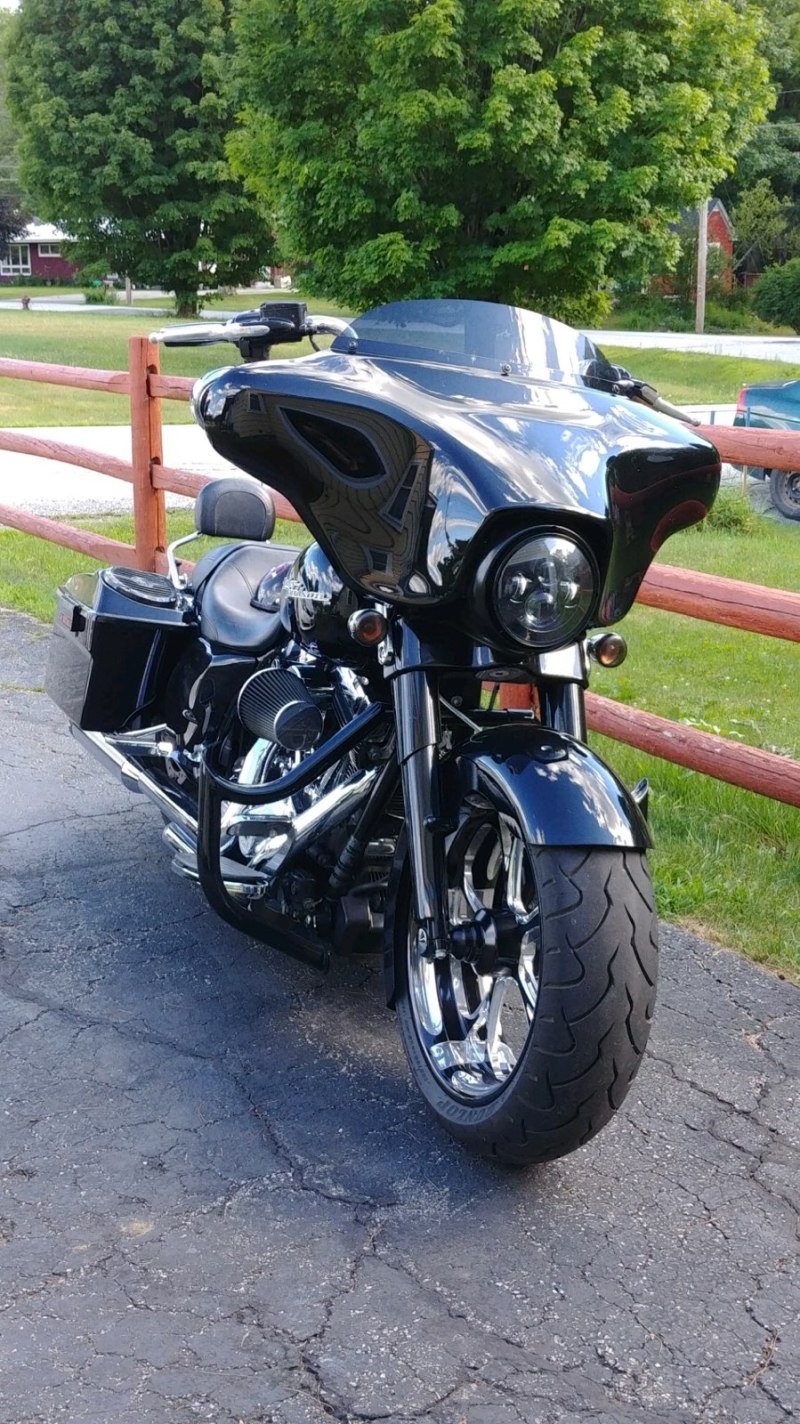 What all have you done to your Dyna in the way of mods?
DK Custom Coil Relocation, Performance Machine "Gasser" wheels , Rocker Boxes.. JSR Bars, Arlen Ness Grips, dust caps...E-Bay!...;)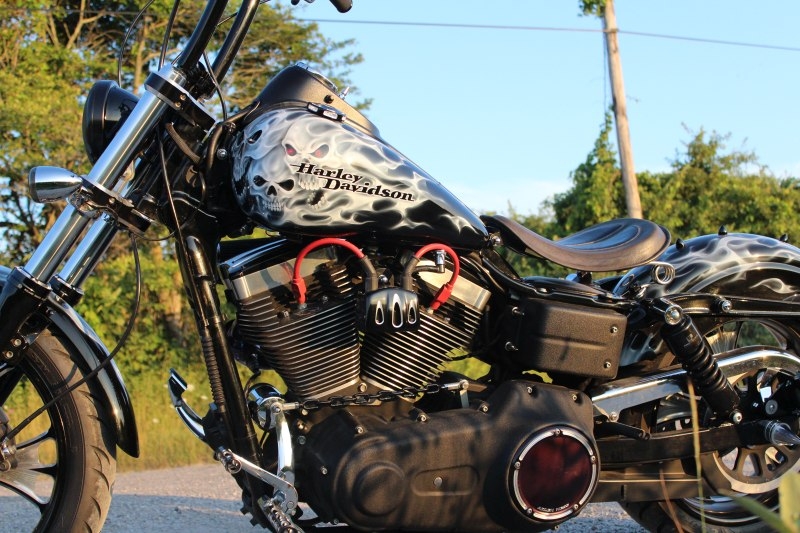 The Paint is Sick! Tell us about it...
I was looking online for some airbrush designs and scrolled upon a site which caught my eye...well, I ended up shipping my tins out to "CR. Design" in AZ..Very Impressed to say the least :)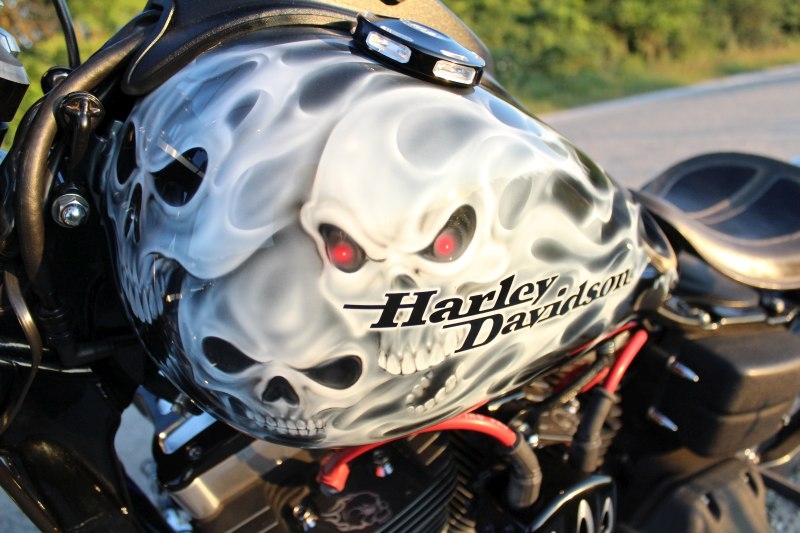 Have you named your Dyna?
"Never Late"...haha (No I haven't)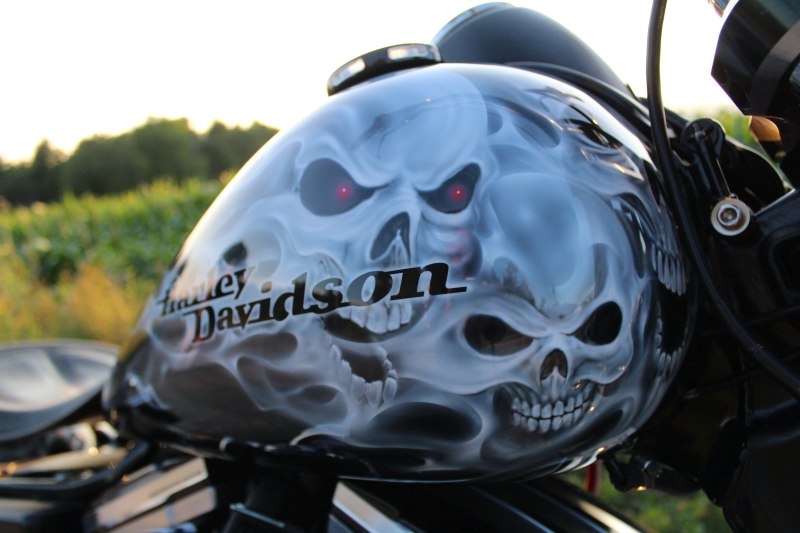 Your Dyna was recently featured in an issue of Easyriders Magazine; Describe how that felt to have your work appreciated by thousands of readers...
Very cool (exciting actually)..Thought it had a chance to be recognized and it did!..I felt the same when "DK Customs" sent me a really cool Trophy through an Online contest..Kudos BTW!..:)
That's Right, You took home the trophy in the Dyna class of our 2nd Annual Internet Bike Contest… Did your wife let you put the trophy in the living room?
Hahaha...would you like pics?..:)
Sure...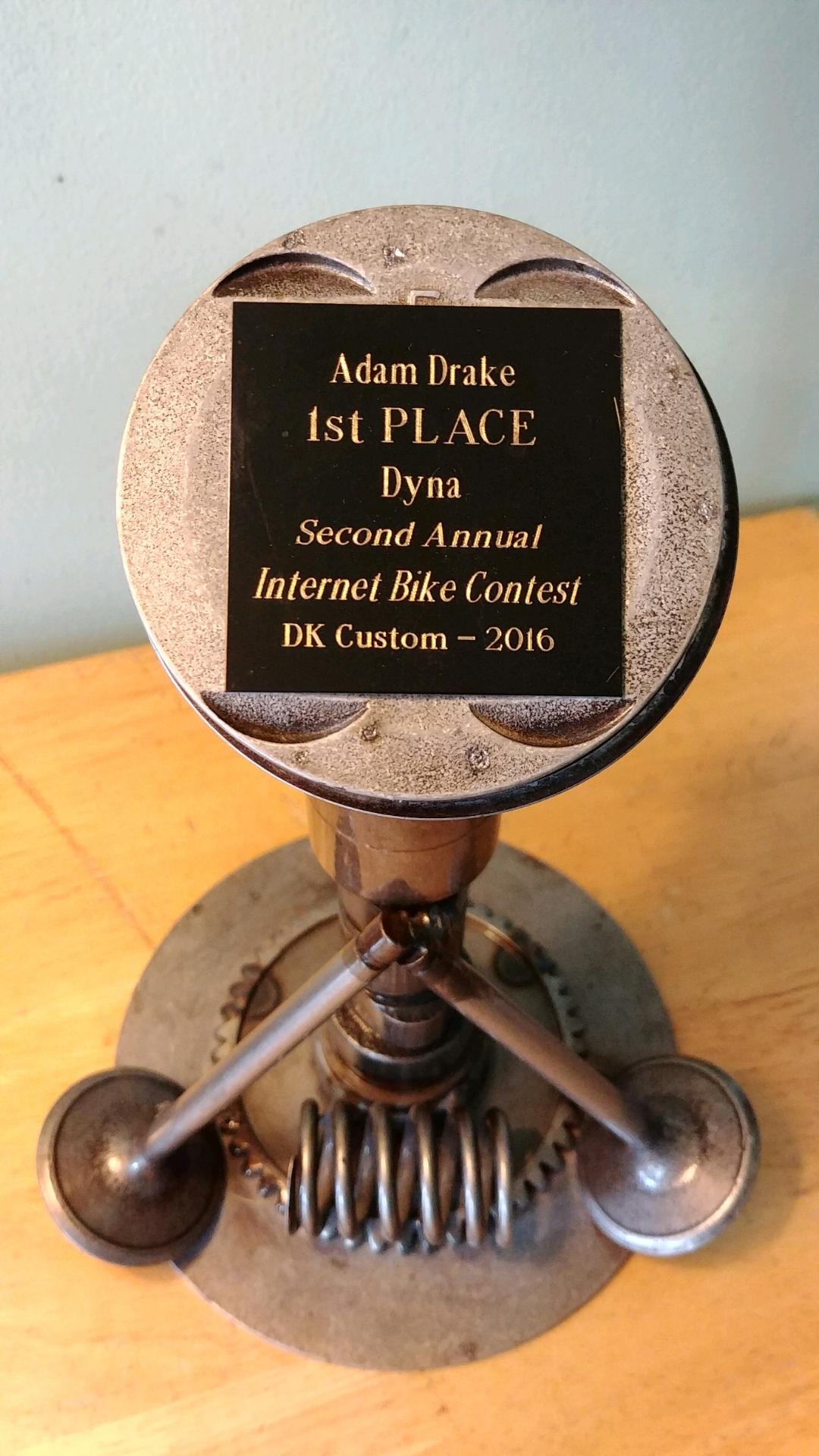 Where/what is your dream motorcycle adventure?
In 2014 I took the "Bob" from Vermont to Missouri to see my brother...I can say now, "I bought a Streetglide for a reason"

What is your best memory ever regarding Motorcycles? Worst?
The day I bought my first H-D (2013)...Worst?...hmm "Helmet laws Suck!"

Do you have any advice for others that are thinking about Customizing a bike?
Baby steps, the working man takes time, (he has too)...:)

Any last words?
Live, Laugh, Love...CREATE!