Zeroing In... A Biker Interview with Elka
Zeroing In... A Biker Interview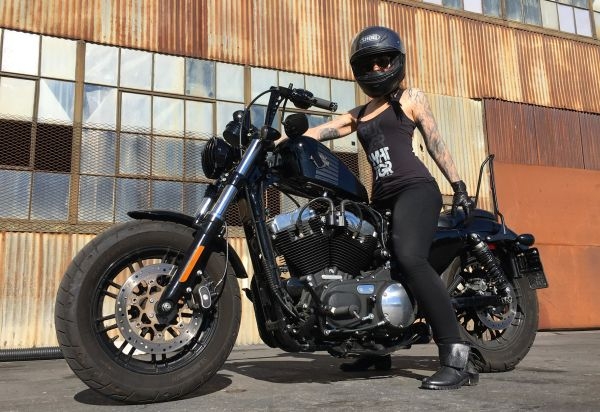 Elka
INFORMATION:
HOMETOWN: Brooklyn, NY
BIKE: Sportster 48
HANDLE: @ultraskimelka
Describe yourself in 3 words.
Easygoing, energetic, ambitious

How long have you been riding motorcycles?
Only about a year

What is your favorite bike?
HD Sportster 48

Have you named your motorcycle?
Nah. Thought about naming it at first, but nah.

When and how did you get your bike?
Got my bike as a gift from my husband. He got me the bike as soon as I got my permit!
Why did you choose the 48?
Went to the Harley dealership. It was between the Iron and the 48.
I liked the look of the Iron more, but I liked that the 48 has a bigger engine and the fat front tire. I just like how Sportsters look & fit my small frame well.

Have you made any upgrades or changes?
Lots!
Wire tuck, cut the cam cover, changed the exhaust (Vance & Hines)
Handlebars, hand grips and levers (Roland Sands)
Headlight bulb and grille (DK Custom), LED turn signals (Revzilla)
Vance & Hines Fuelpak 3, V-Stack Intake (DK Custom)
Tank Lift, Coil Relocation, Ignition relocation (DK Custom)

What has been your biggest regret to date?
I have zero regrets. Any shitty thing that has happened to me has turned into something beautiful.

What or who inspires you?
People that are passionate about something and are able to turn that passion into a career/lifestyle.

How has your life changed from motorcycles?
Big time!
My whole perception on what I used to think was important or what brought me gratification has changed.
I used to spend money on dresses, etc.. Since riding my whole outlook (and outfits) have changed.
All I care about now is riding.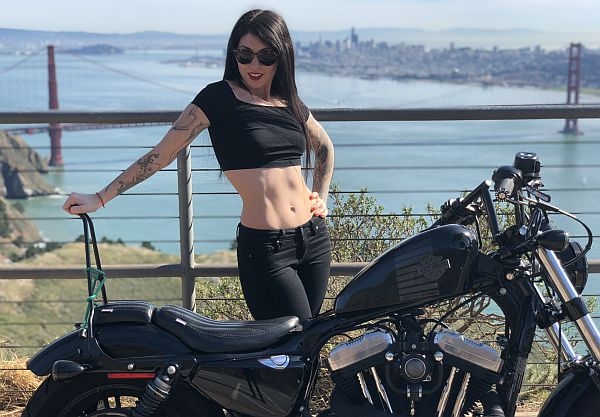 What work do you do to support your motorcycle habit?
I work as a mortician

Where/what is your dream motorcycle adventure?
Riding through the Alps & Dolomites in Italy as I've heard it's breathtaking, and doing a coastal ride through Spain.
I mean, the terrain in the good ol USA is alright, but nothing compares to the beauty and history of Europe.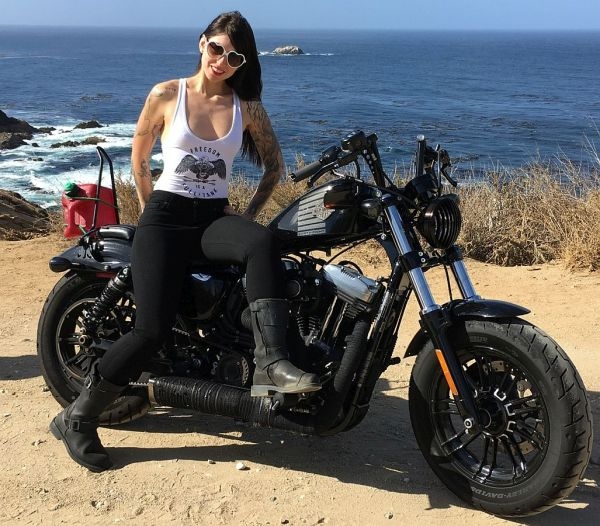 What is your best memory ever regarding Motorcycles? Worst?
My husband being in a gnarly motorcycle accident! (A woman was texting while driving & she blew through a red light).
But it's that accident that lead to us dating and getting closer.
So I guess it's been both the best and worst memory!


Do you prefer riding by yourself or in a group?
Riding with a partner or a group.
How would you describe your riding style?
Cruising. Taking it all in.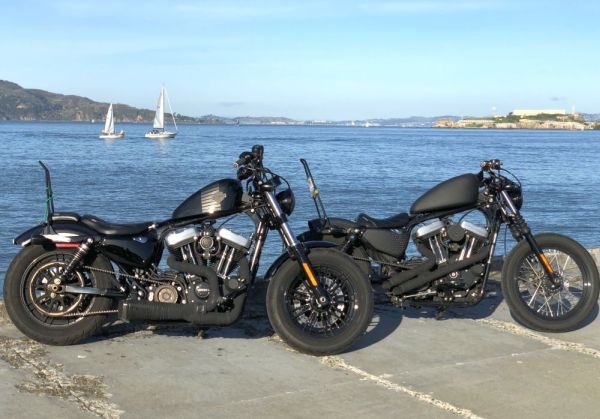 Who would win a fight between a taco & a cheeseburger?
Probably the Taco because they'd fight dirty;-)
What do you like about riding a motorcycle?
Riding is the most freeing, romantic, amazing feeling.
It's when I truly feel relaxed and alive. All of life's stresses just fly away.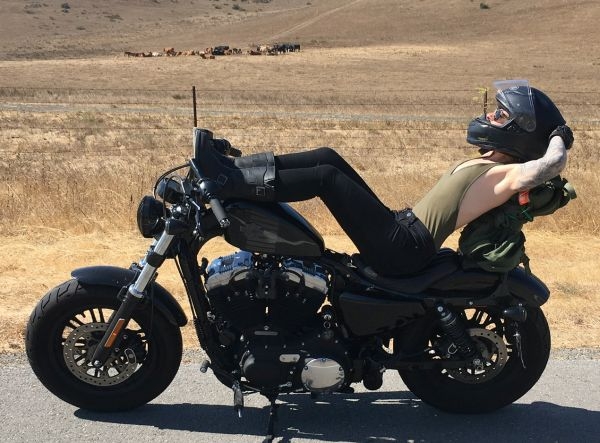 5 things you can't live without?
My phone, food, money, bike, memes
Favorite road you've ridden.
Riding up and down the coast of California on Highway 1.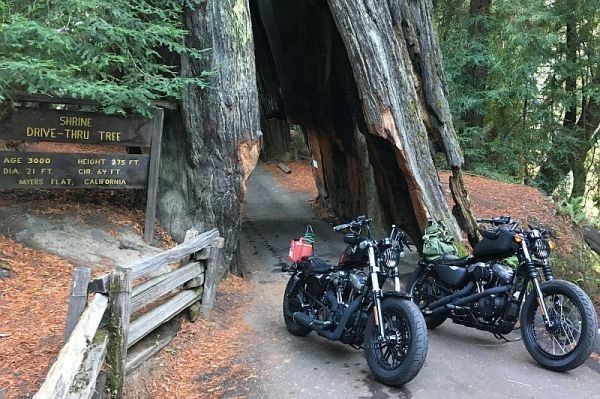 Do you have any advice for others that are thinking about getting a bike and learning to ride?
Take your time... Get lots of practice. Don't do anything dumb (especially in the beginning) as it can cost you your life.
In fact, when I started I took a couple of private lessons. Def helped me feel more comfortable.

Why do you ride?
My husband and I both work as morticians. Being surrounded by death almost every day- riding makes us feel alive.
It's kind of therapeutic in a way. We also understand and see on a daily basis just how short life is and how everything can be taken away from you instantaneously.
So we constantly try to be spontaneous, live in the moment, go on adventures, and just ride.
When you die- you don't take anything materialistic with you. None of that matters. It's the memories and experiences that last a lifetime.



Why do you think there are more women than ever riding motorcycles?
I don't know. Lol!
It seems that women are just not as afraid to delve into what's perceived as more "male dominated" type work, activities, or hobbies.
I also think that those male counterparts have been showing more support for females doing such things, or at least that's been my experience.
Most guys I've met have been super cool and supportive of me- even though I'm a new rider.

Any last words?
This was fun!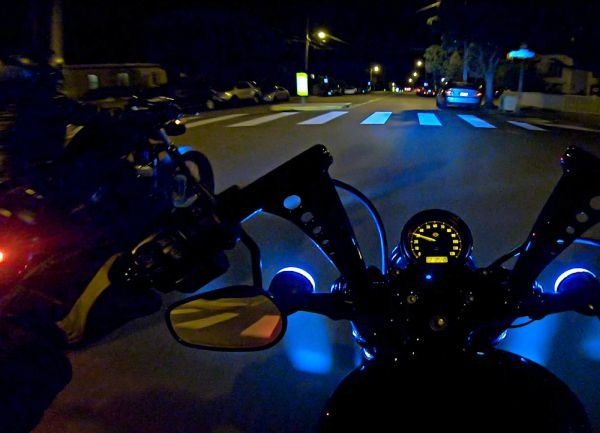 "Riding is the most freeing, romantic, amazing feeling." -Elka